AI copy creator
Why?
Ometria is always looking for ways to innovate and save you time using the latest technology.
What's new?
Ometria's AI copy creator puts an end to 'writer's block' and saves you time by generating copy suggestions for your email templates.
See: AI copy creator
This feature is in the visual editor and is available for all text blocks including headlines and copy blocks.
Edit a saved template or set up a new one, then just click AI copy creator to get started.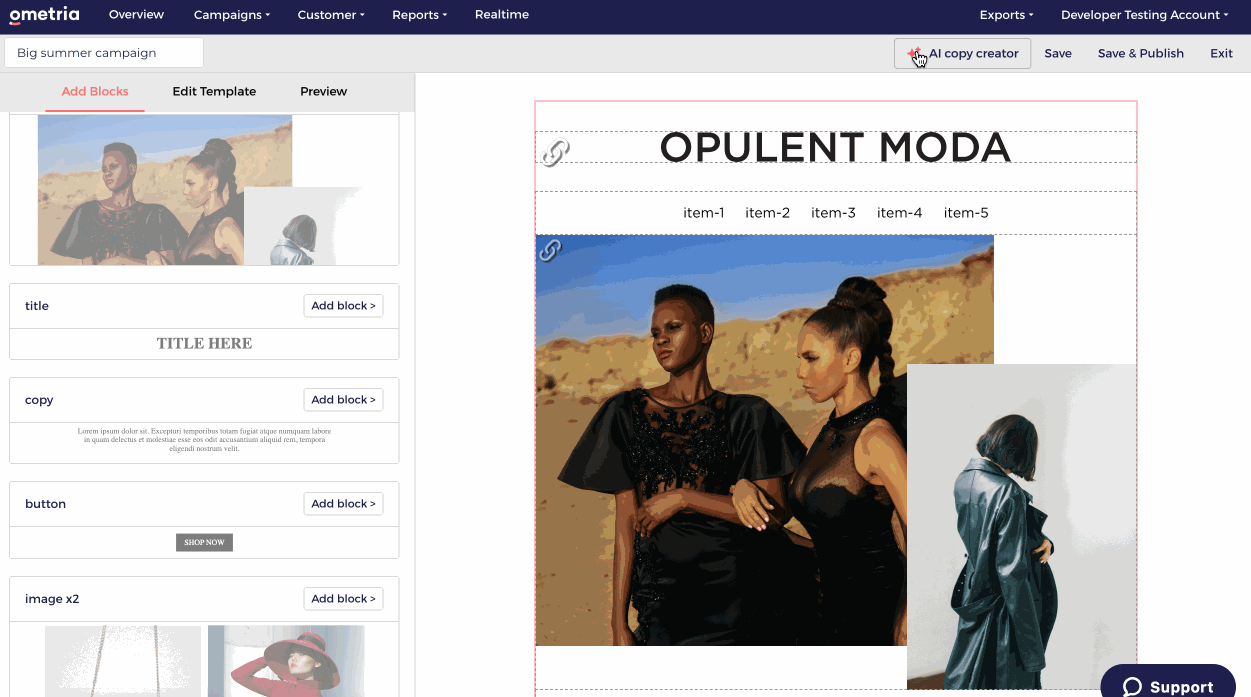 Video demo
Integrate with Gorgias
Why?
We understand that complete customer data is key to creating a great customer experience through marketing and support.
What's new?
Integrate with Gorgias to sync your customer support tickets with your Ometria contact records.
See: Setting up a Gorgias integration
Once set up, data from your Gorgias support tickets automatically updates in Ometria, allowing you to offer bespoke experiences to customers and analyse and segment on this information.
You can also see Ometria contact data in your Gorgias private app, so your customer service agents can easily identify high-value customers.

Single page tracking
Why?
Until now, Ometria only tracked visits consisting of two or more pageviews, to prioritise the quality of website traffic over volume.
After hearing your feedback, we've decided to streamline this process and bring it in line with other best-in-class solutions we integrate with, giving you a more consistent experience across all of your platforms.
What's new?
Ometria now counts single pageview visits.
This means more data transparency - if anyone visits your website, even to look at just one page, Ometria tracks it.
You're likely to see an increase in:
Visit based metrics

Visit based segments

Visit based entry triggers
This could have a positive impact on your automation campaign volumes using visit-based triggers, e.g. browse abandonment campaigns.
See also:
Multi-language improvements
Why?
We're always looking for ways to improve our efficiency, to help you perform your job and iterate on your marketing strategy effectively.
What's new?
There are a number of improvements to our multi-language feature, released earlier this year.
A KPI in both the automation and broadcast campaign performance reports for contacts with a Missing preferred language: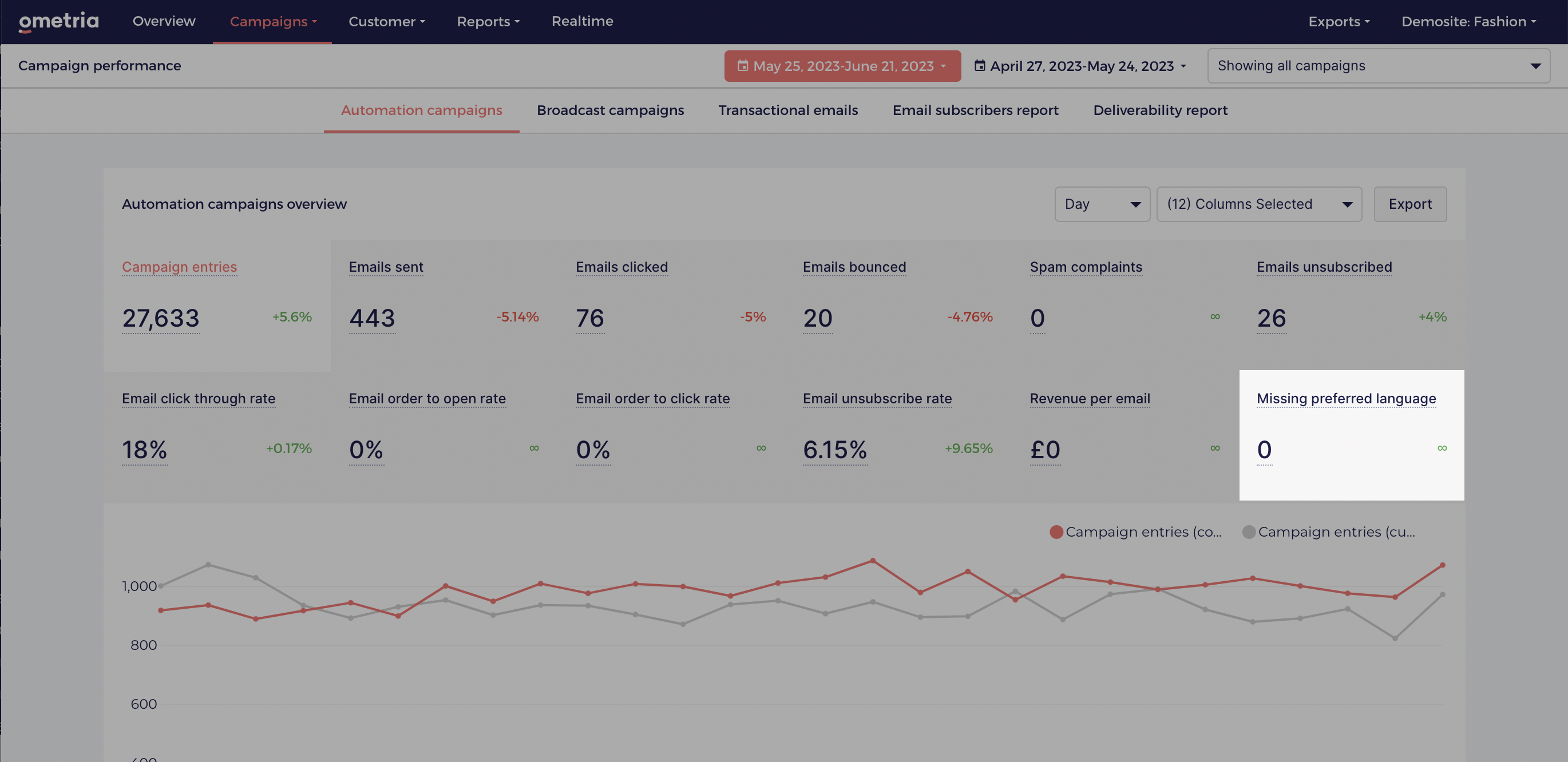 If a contact without a known language enters a multi-language campaign, the fallback will apply.
You can see this metric in the following screens:
We've also added an alphanumeric code at the end of the translation tag for all template blocks to make sure it's always unique, saving you from needing to make manual changes to your translation tags:
Finally, we've added an option to merge or overwrite when uploading your translations.
This is useful if more than one person is editing the same campaign:
Predicted next order
Why?
We want to equip you with all the information you need to make decisions about your campaigns and deliver a personalised experience your customers will love.
What's new?
You can now segment on a customer's predicted next order.
Ometria uses your data to calculate the average order gap for your customer and uses that information to predict when their next order will be.
Note: If your customer has placed fewer than three orders Ometria applies the average order gap for your account.
You can check a contact's predicted next purchase date in the Customer lifecycle insights section in the single customer view: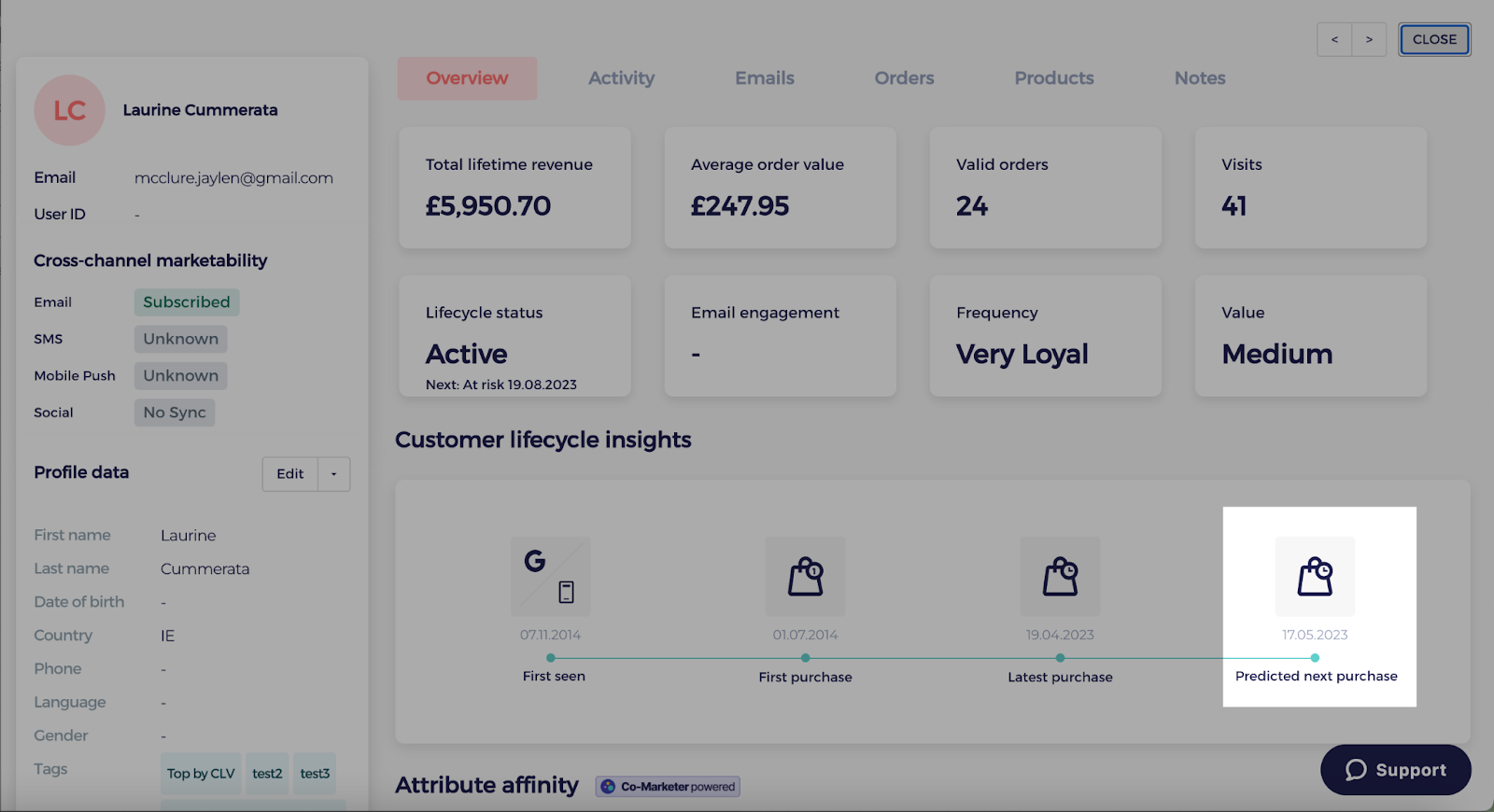 You can also use this date to segment your customers using the customer filter: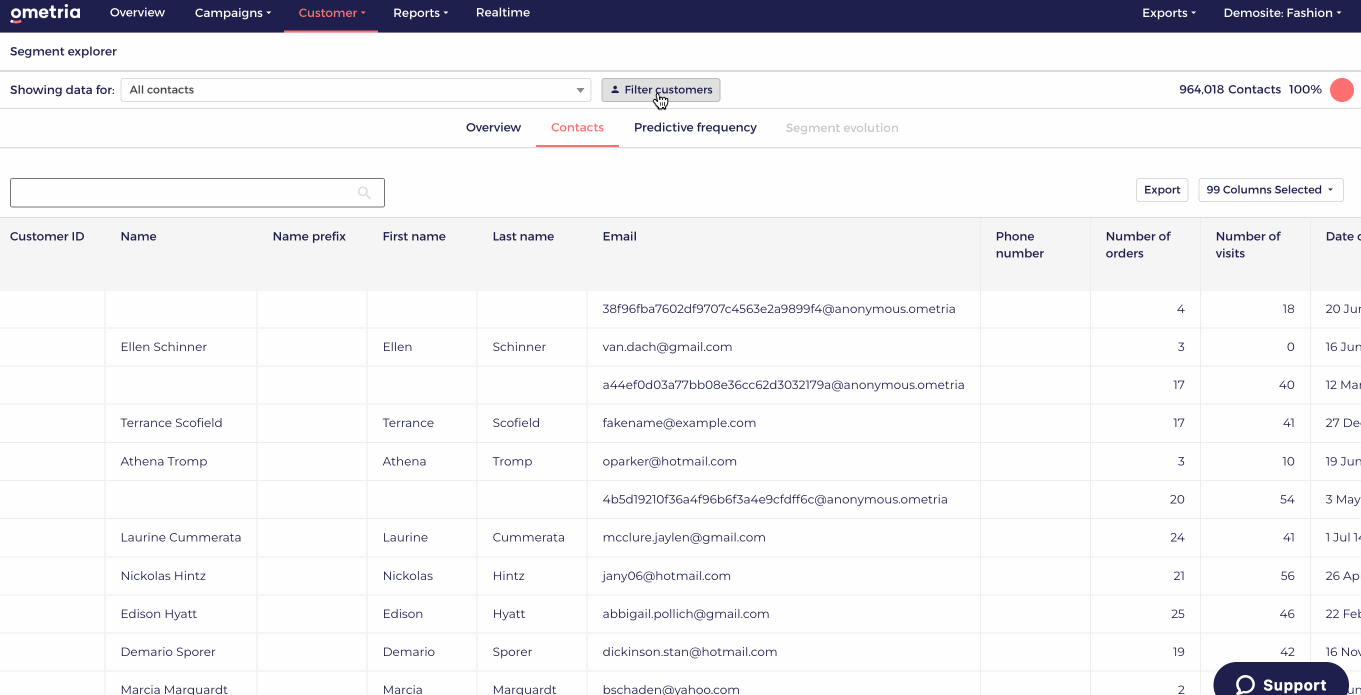 Integrate with Stylitics
Why?
Ometria's mission is to help you create experiences your customers will love by building personalised campaigns with beautiful content.
What's new?
Use Stylitics outfit suggestions in your Ometria email templates to help your customers 'shop the look':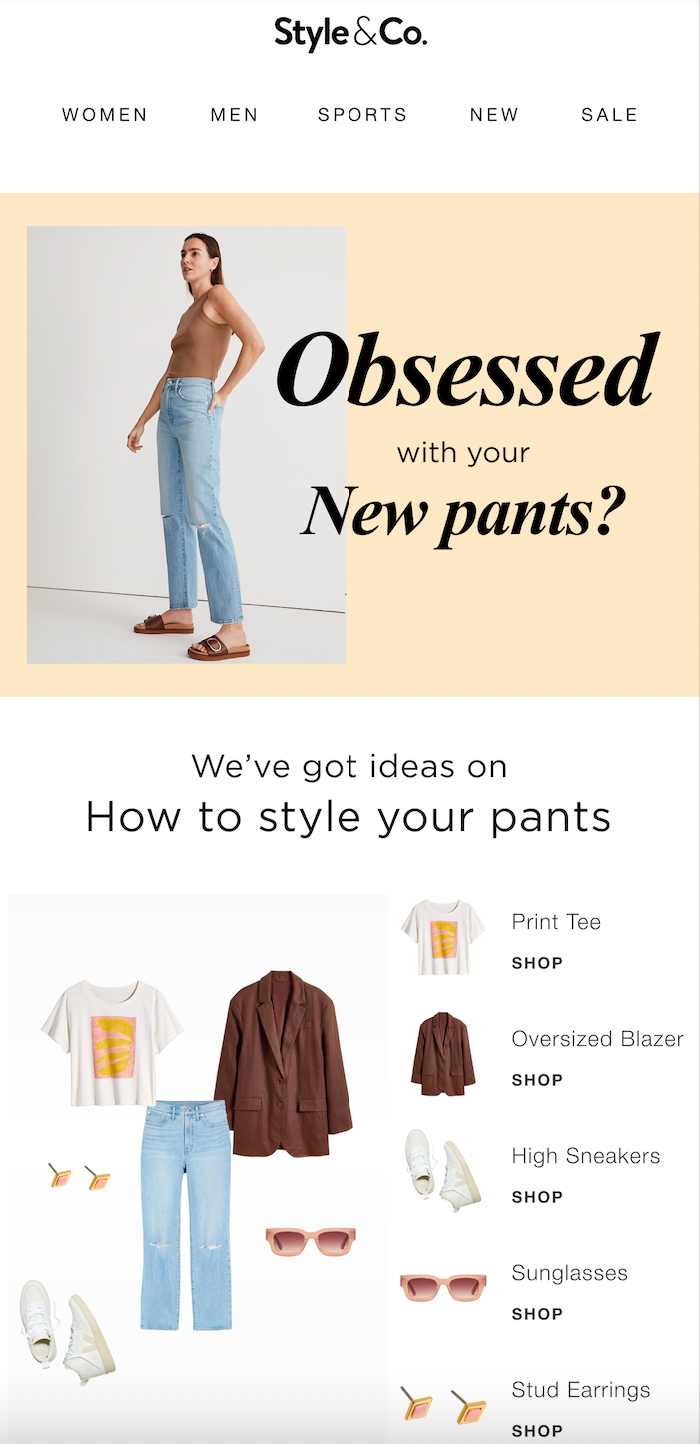 Once you've integrated with Styltics, you'll need to contact your Customer Success Representative who will raise a request with our Creative Team to set up the template blocks you need.
Please be aware that this work is chargeable.
See Setting up a Stylitics integration for further details and setup instructions.