This article explains how to add your translations from either the broadcast or automation campaign builders.
For previous steps, see:
In the campaign, click on Add translations to open the Add translations screen:
Select

Default

to use the languages and fallbacks defined in your

Multi-language settings

, or;

Select

Custom

to toggle off languages you won't be using in this campaign and to change your fallbacks.
Select Save and export to save your preferences and export the translations file.
Add your translated copy to the relevant cells in the translations file and save it: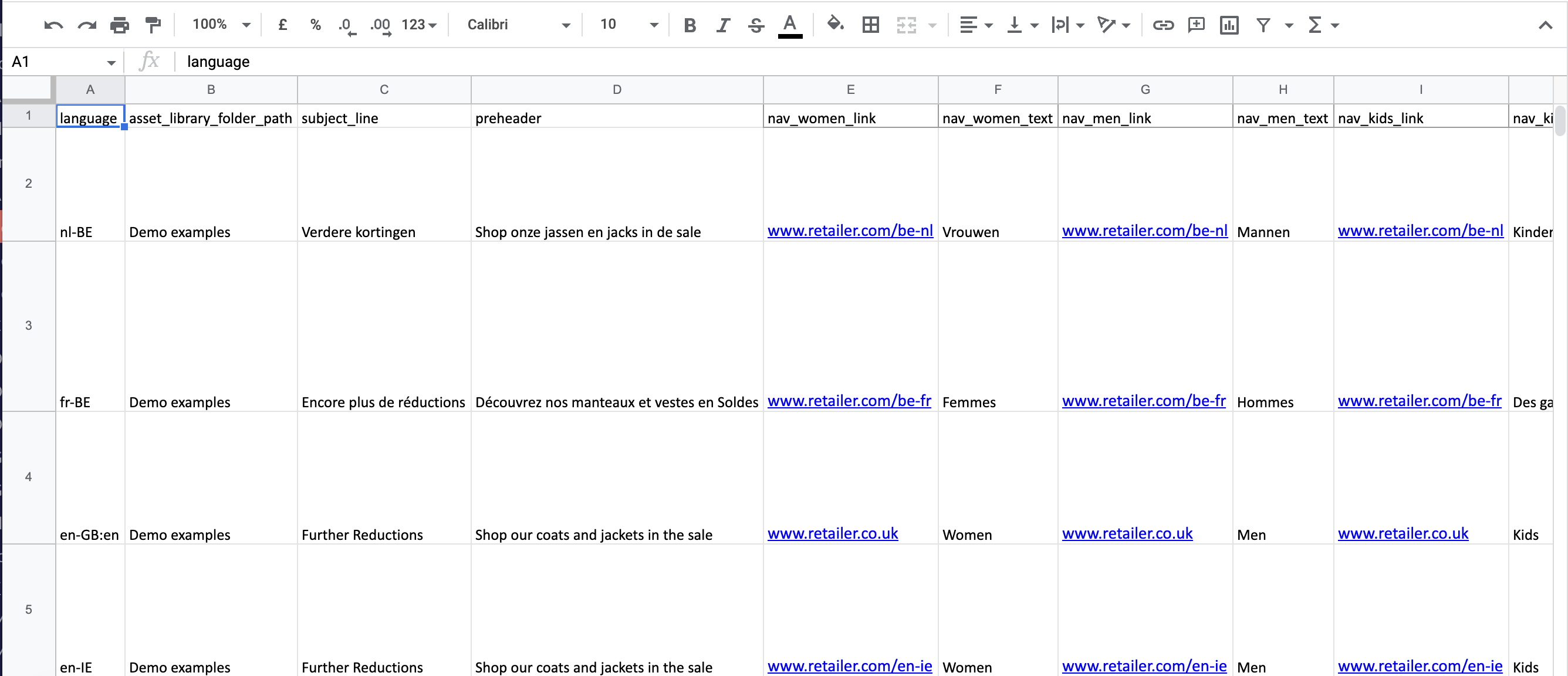 See: Editing your translation file
When you're ready to add your translations to your campaign templates, return to the Add translations screen and click Upload: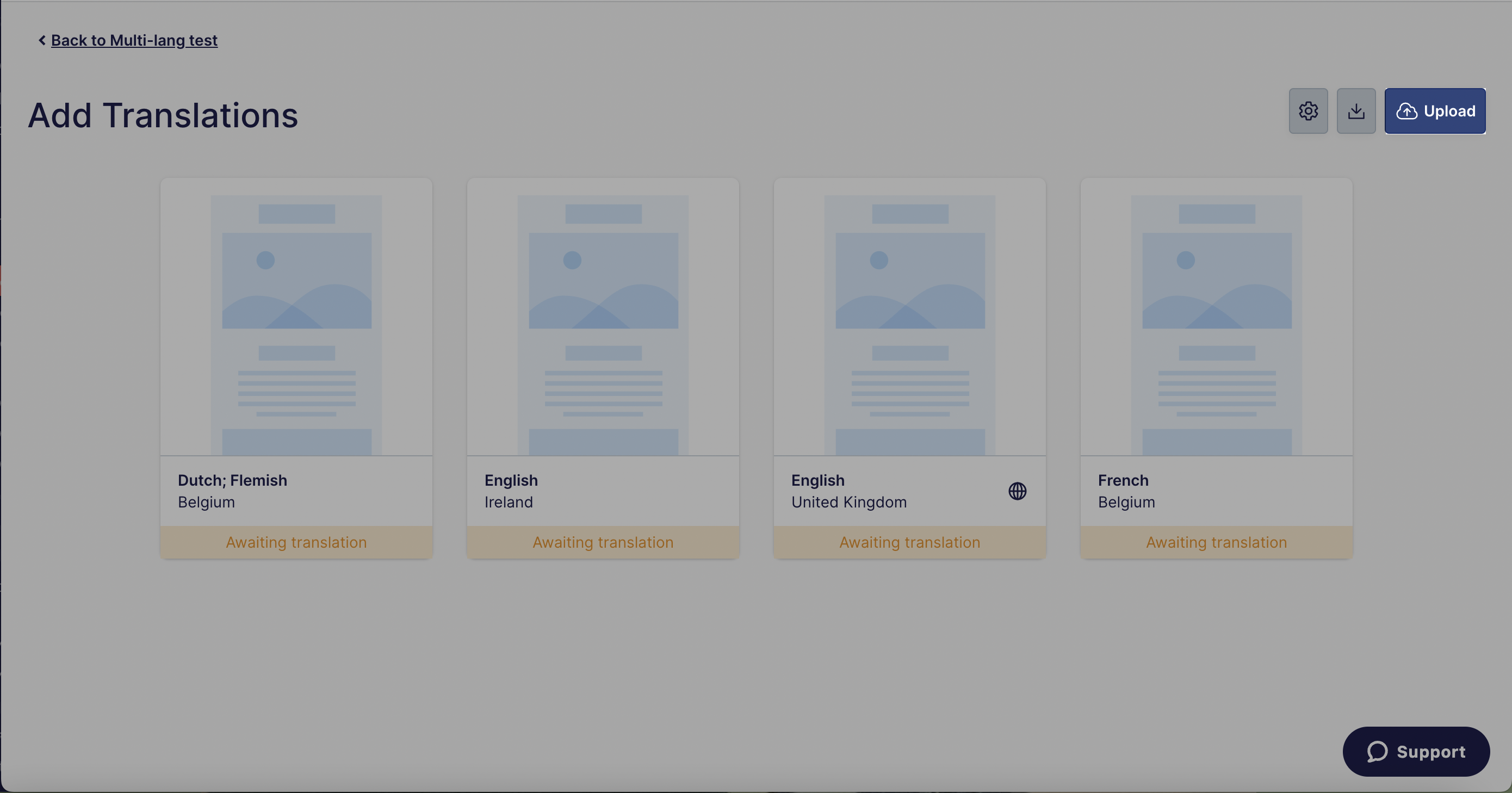 Note:
You'll need to upload any images and GIFs with translated text to the
asset manager
.
You can drag and drop the file or you can upload by selecting from your files.
You have the option to either overwrite or merge your changes - this is useful if more than one person is editing the same campaign: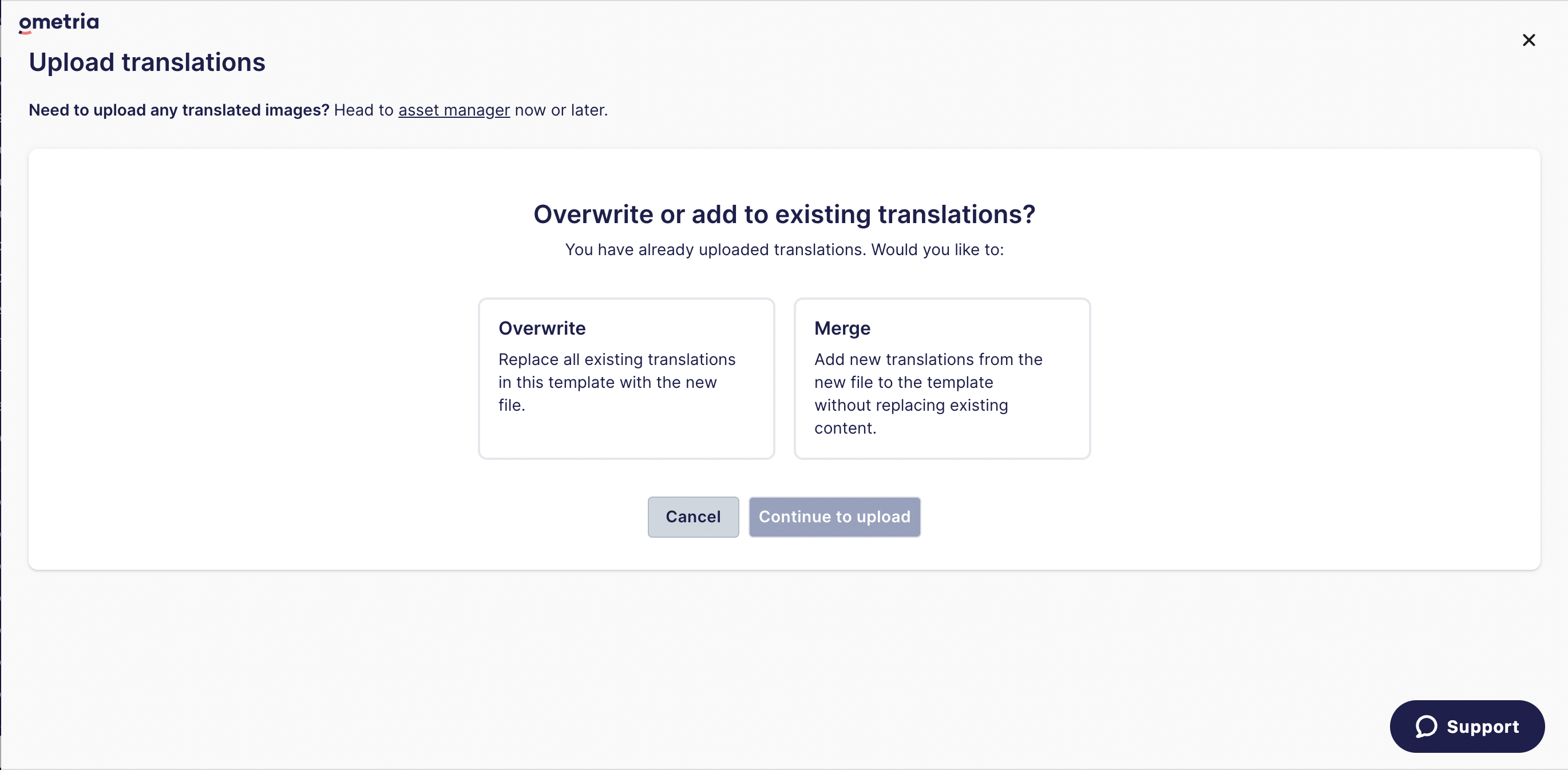 When you've successfully uploaded your file you can click through the previews to confirm that everything looks right.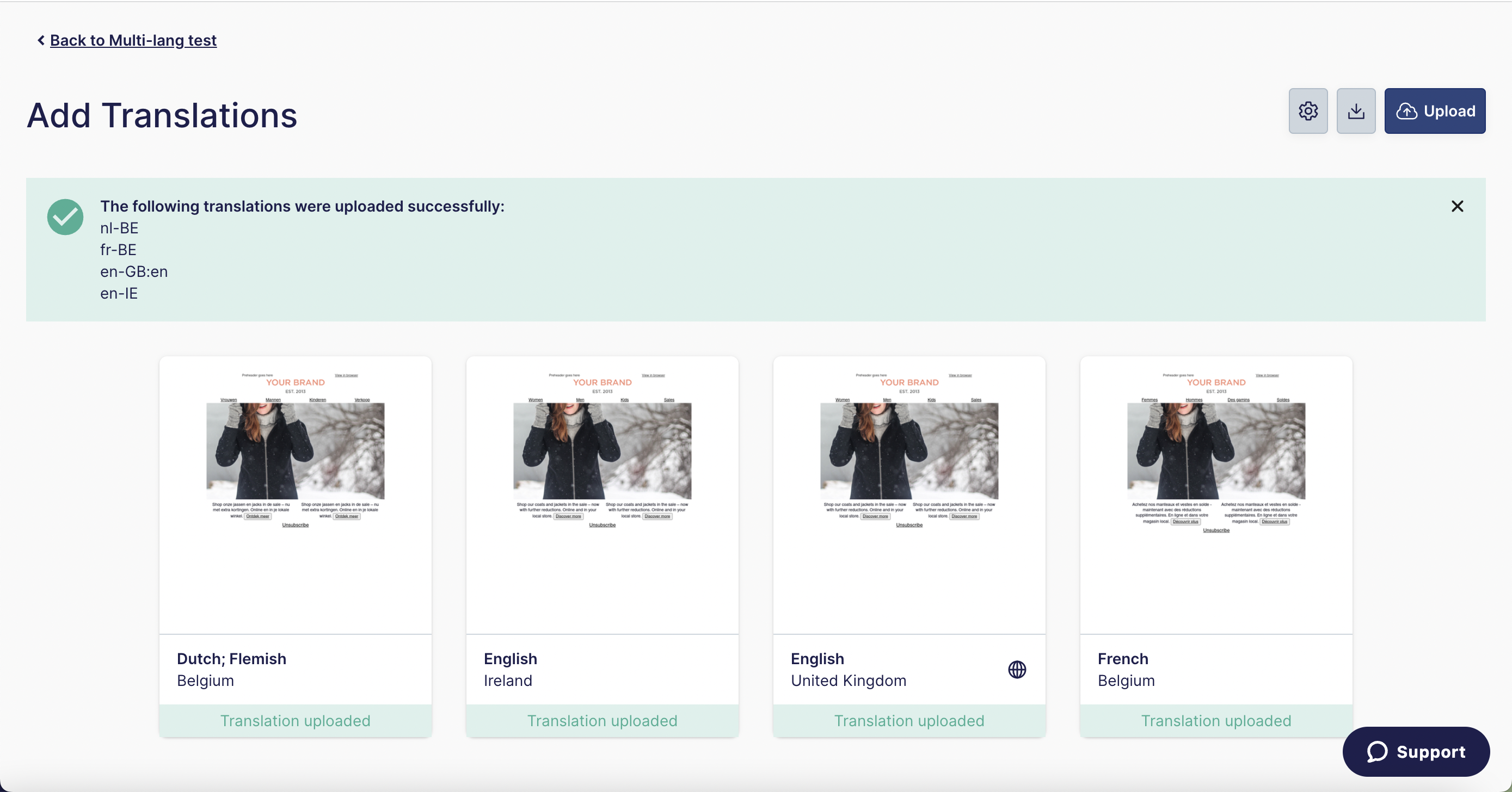 You might also notice these icons:
Go back to the campaign and add subject lines to each of your campaign variants.
Continue building your broadcast campaign as usual, then save and schedule for sending.