Selected file name displays in CSV uploader
Why?
Easily remember which files you've selected when
uploading CSV files
to Ometria.
What's new?
Selected file names now display:

Access segment evolution from segment explorer
Why?
For quicker access to the segment evolution report, which shows you how your saved segments have changed over time.
What's new?
Go to: Customer > Segment explorer > Select a saved segment > Segment evolution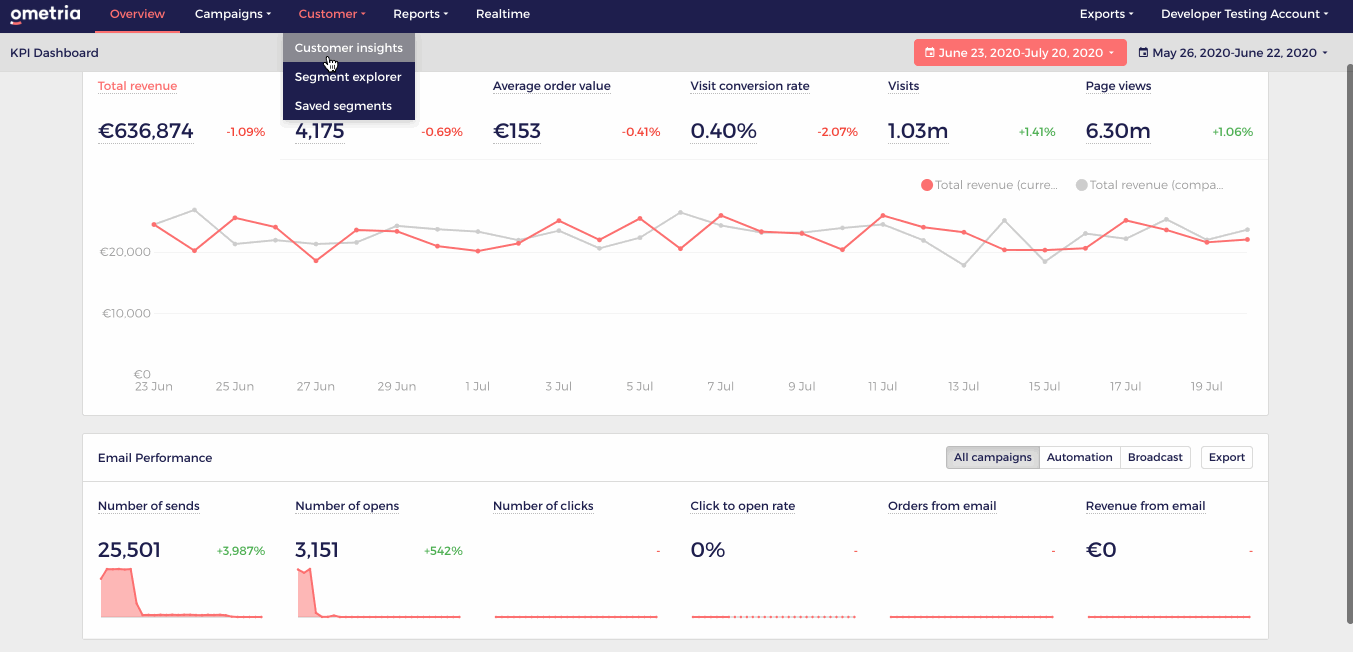 Note: You can only view segment evolution for saved/existing segments.
Soft bounce management
Why?
Soft bounces are emails that have been temporarily rejected and bounce for various reasons, generally due to an issue on the recipient server side.
Soft bounces are safe to resend and may get delivered on the next try, but if a contact's emails soft bounce frequently, they may no longer be a 'good' contact.
For this reason, Ometria adds contacts to your suppression list after they return three soft bounces within two months (60 days).
You can now customise these conditions yourself.
What's new?
You can customise the frequency and time window (e.g. you might want to set it so a contact must return 5 soft bounces in 120 days ) in Settings > Email settings.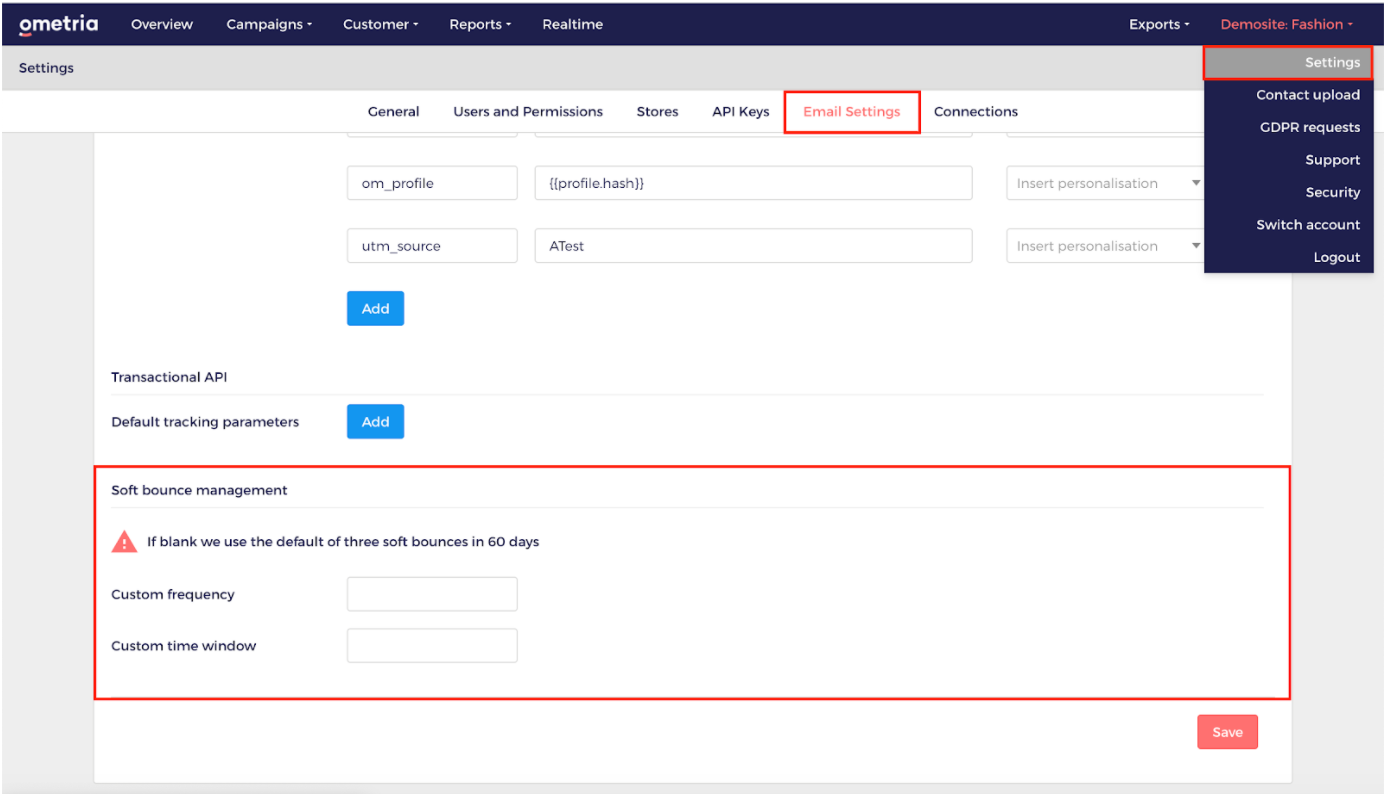 Find out more
SMS for automation campaigns
Why?
We want you to be able to reach out to your contacts across a number of channels, and if used correctly SMS can become part of a positive customer experience.
A useful way of reaching customers with time-critical or high priority messages, automated SMS are great for welcome campaigns, win-back campaigns, sending personalised messages to VIPs, and even birthday messages or price drop notifications.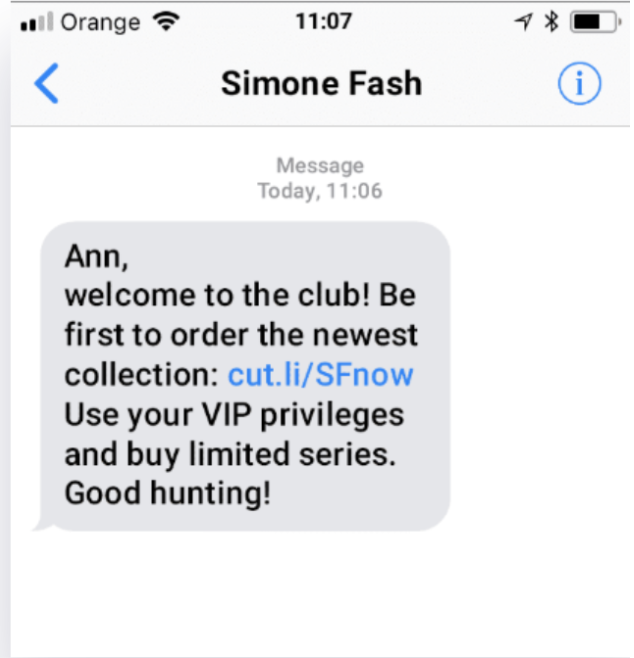 Note:
SMS in Ometria is enabled through our partnership with
Twilio
- you will need an account with Twilio in order to use
Send SMS
.
See also:
Deliverability KPIs added to automation campaigns performance dashboard
Why?
We want to make sure you can easily monitor the deliverability of your campaigns.
What's new?
We've added two new metrics to Campaign performance: Automation campaigns so you can monitor your deliverability at a glance.
Go to: Campaigns > Campaign Performance and select the Automation campaigns tab, then scroll down to the list of individual automation campaigns.
Select a line item from this list to view the individual campaign performance screen for that campaign.
The new Overview KPIs display in the top half of the screen: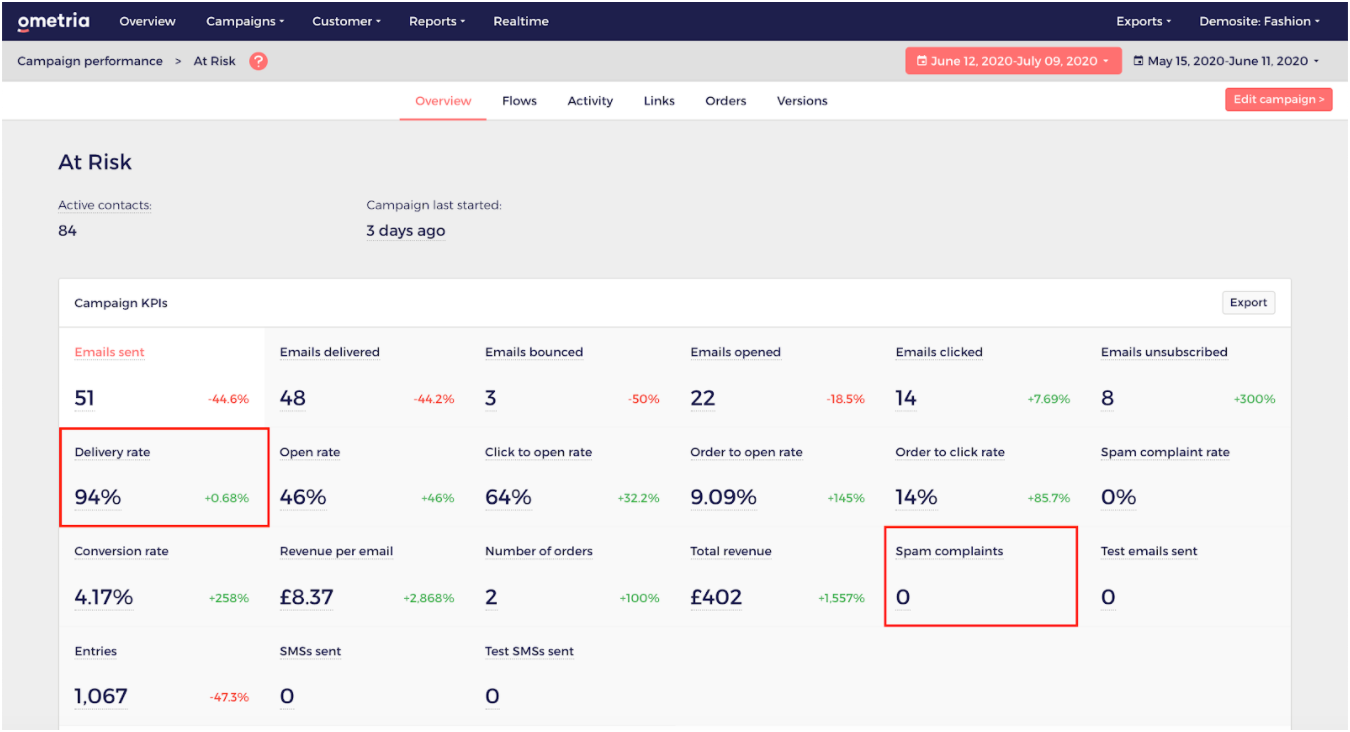 KPI

Description

Delivery rate

The percentage of sent emails that were accepted by mailbox providers.

Spam complaints

The number and percentage of delivered emails which resulted in 'report spam' or 'junk' complaints from recipients.

Note: Spam complaint metrics are only available from 24th June 2020.