Note:
This guide is for Magento users only.
When a contact clicks on a link in an abandoned basket/cart email, the link should inflate their basket and return them to the items they had abandoned.
In some cases, this doesn't happen, which suggests a problem with your Magento settings.
To troubleshoot, log into your Magento instance and check the deeplink settings, which should be configured as below:
| | |
| --- | --- |
| Setting | Select |
| Checkout Cart Path | checkout/path |
| Deeplink enabled | Yes |
| Check Deeplink Token | No |
In Magento, go to: Stores > Ometria > Cart Abandonment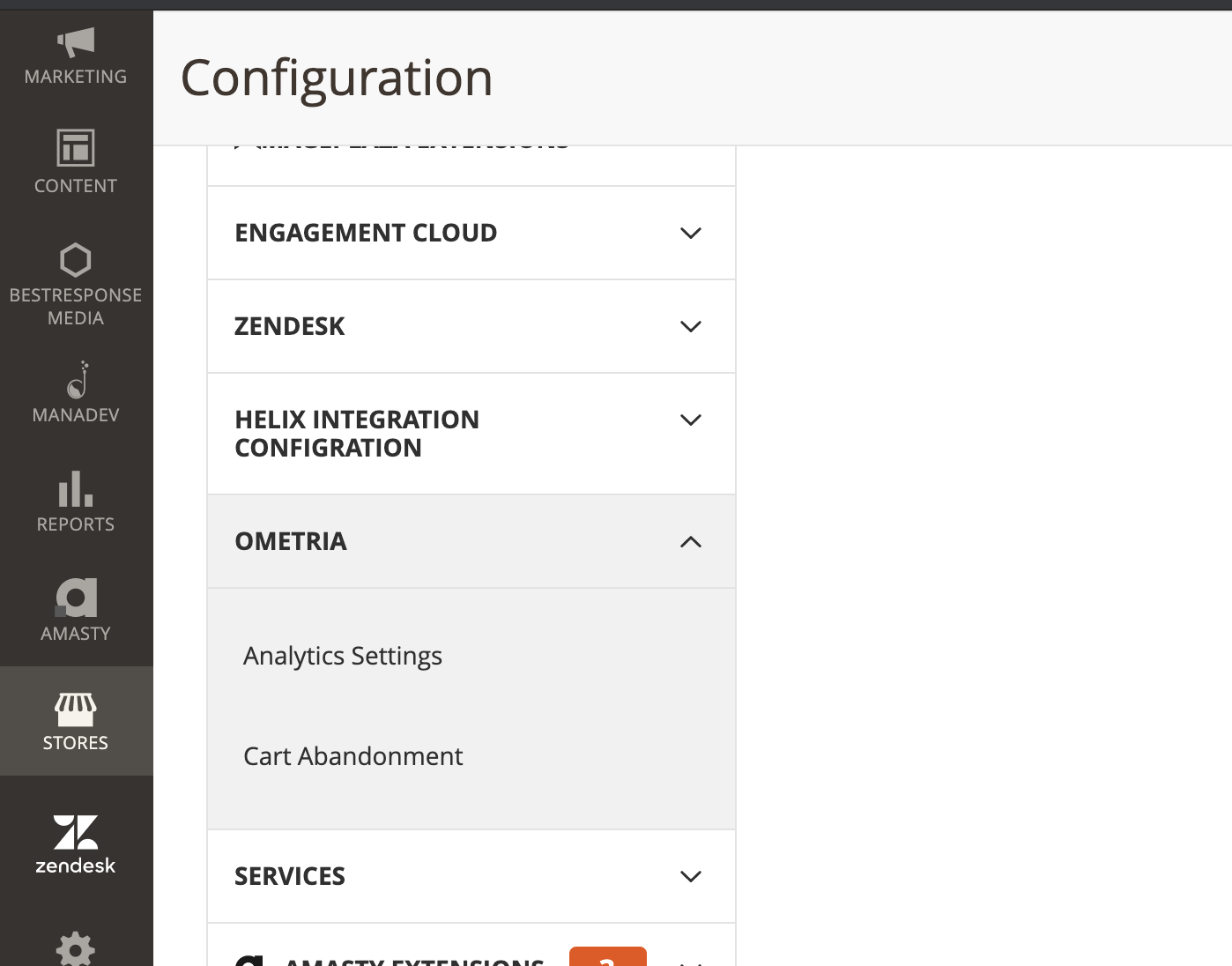 Change the Check Deeplink Token setting to No and then click Save Config.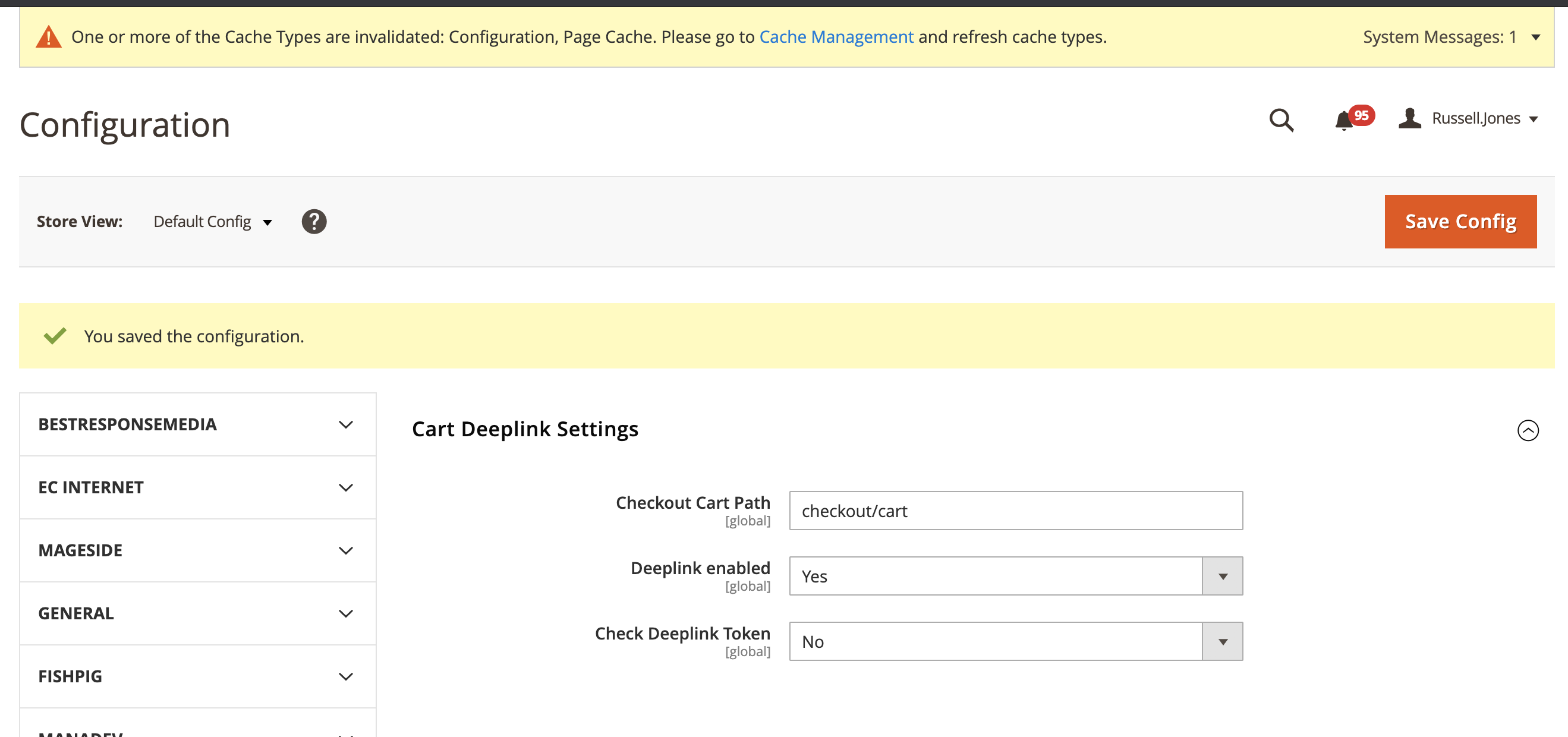 When you've saved your settings, a warning message displays reminding you to flush the Magento cache in order for the change to be active.
Note: Always check with you Magento account admin before you do this.
To flush the cache go to the Cache Management page in Magento.
Click Flush Magento Cache:

Now you can test your flow to ensure that the basket links are inflating.