You might notice that your number of engaged contacts for broadcast campaigns increases and decreases over a short period of time.
This is because of the way we calculate individual contact engagement scores.
A contact becomes unengaged (i.e. an engagement score of 0) when they have been sent at least one email in the past 180 days, but they have not opened or clicked any of them.
At this point the contact is assigned the status No engagement, and can be excluded from broadcast campaigns.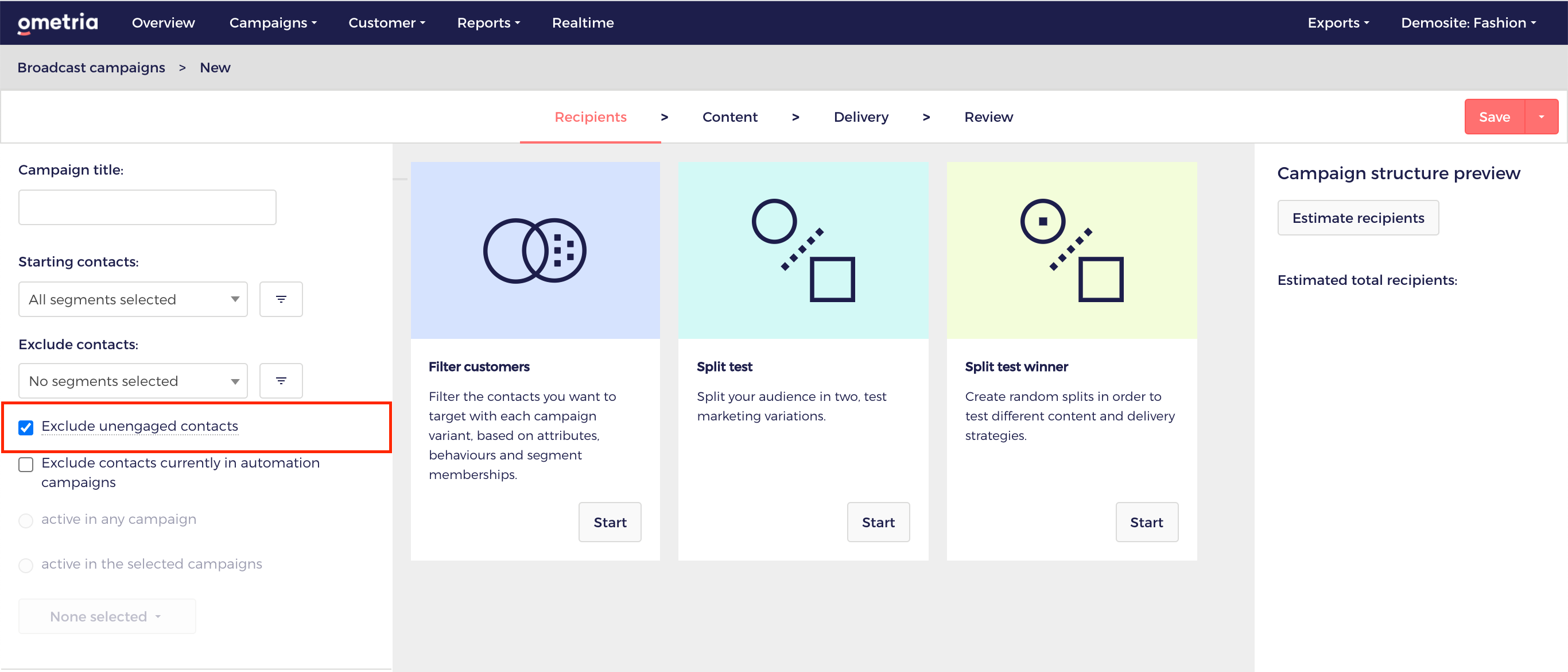 If another 180 days pass and the unengaged contact has not been sent any emails in that time (due to being excluded) Ometria automatically assigns them the account average engagement score.
This means that the previously unengaged contact will now have the a Medium engagement status.
This process makes sure your contacts who are still subscribed have the opportunity to re-engage.
See also: Email engagement bands in Ometria