You can set up your broadcast campaigns to send different translations of your email template to contacts based on their preferred language.
You'll need to translate the copy yourself and upload the translation files to Ometria.
Before you can start sending multi-language campaigns in Ometria, you'll need to set up the default languages for your account.
Go to Settings > Translation languages: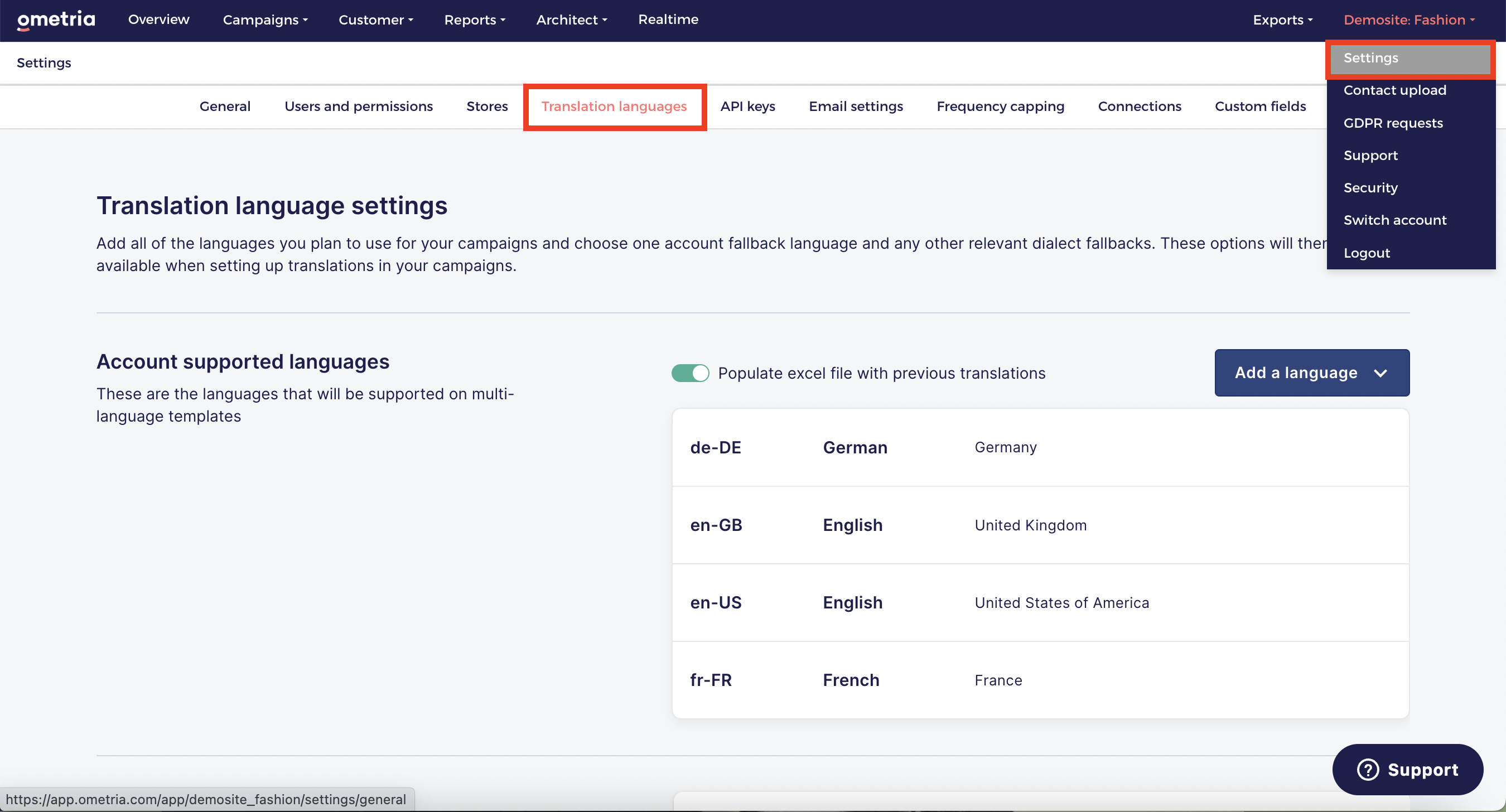 Populate excel file with previous translations
If you switch this feature on, the excel translation file you download for your multi-language campaigns will be populated with the translated copy you've previously uploaded.
Switch this feature off to download an empty translation file.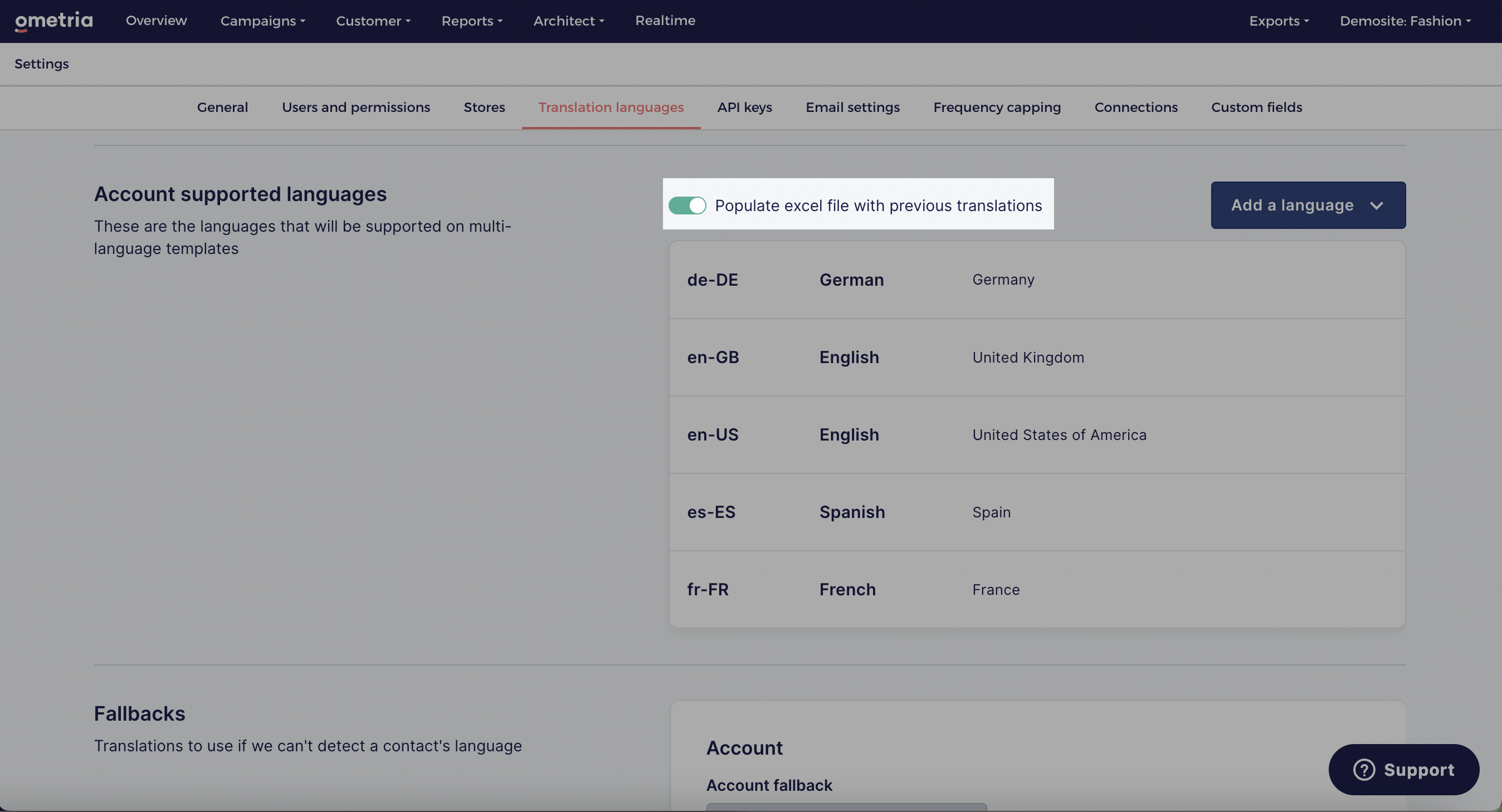 Account supported languages
Start by defining the list of languages you would like to support in your templates.
Select Add a language and choose from the dropdown: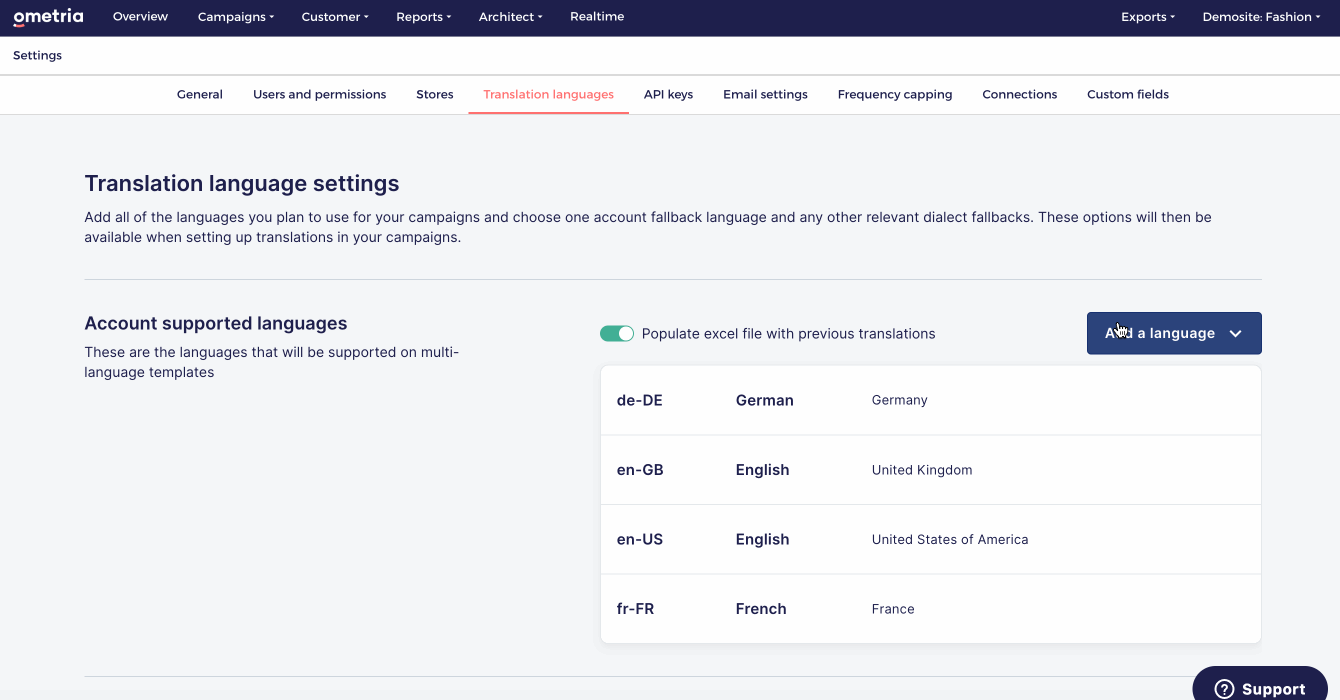 You can choose specific dialects depending on the countries you operate in.
Note: You'll be able to add further languages at template level, so there's no need to return to this screen when creating a new campaign that requires more translations.
See also: Removing a supported language
Fallbacks
Once you've added all your languages and their dialects you can set up your fallback languages.
These are the translations Ometria will use if a contact's language is unknown.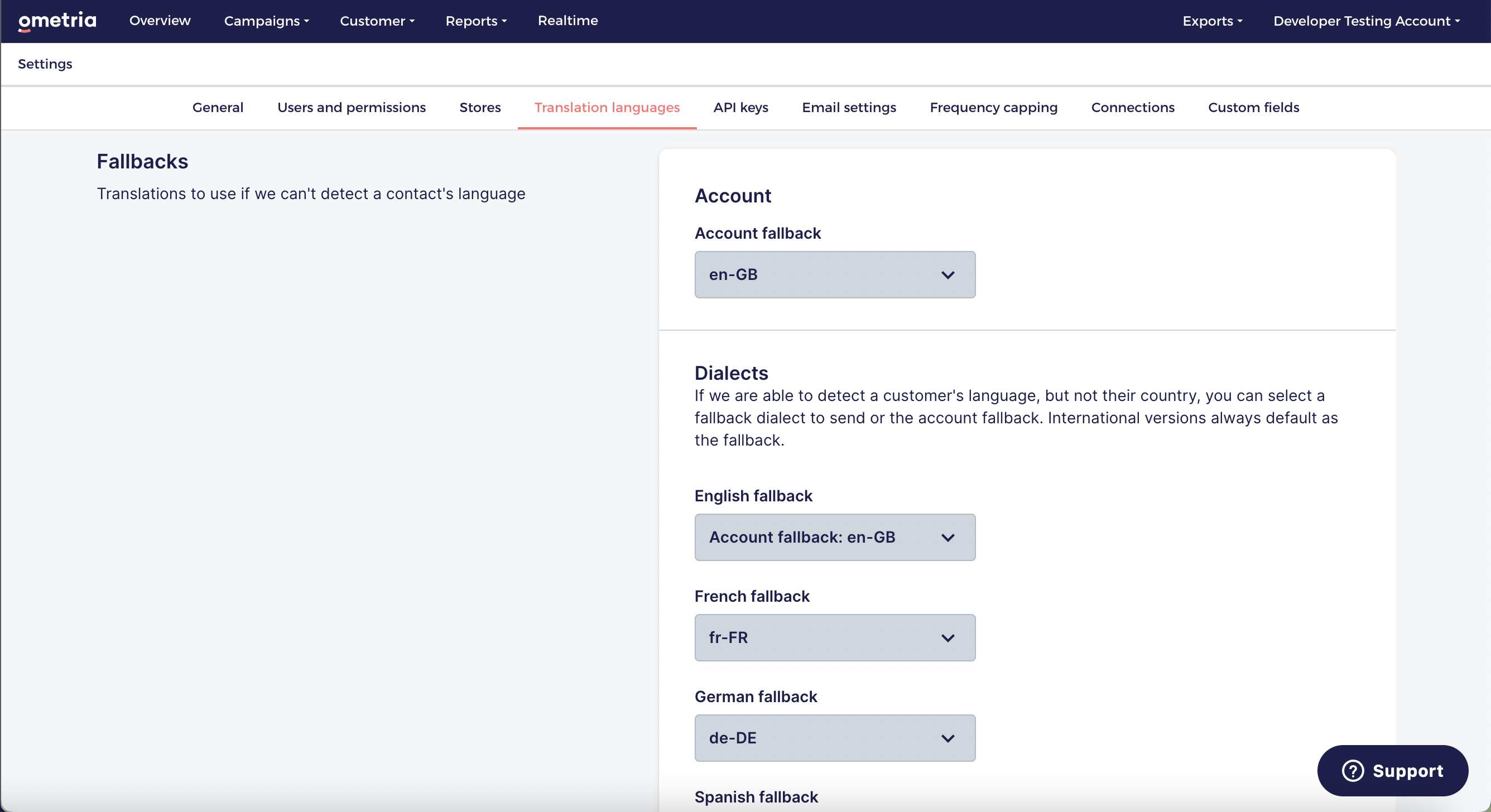 Account fallback
Use the Account fallback dropdown list to select the language for the translations you want to send to contacts with an unknown preferred language, e.g. English (United Kingdom):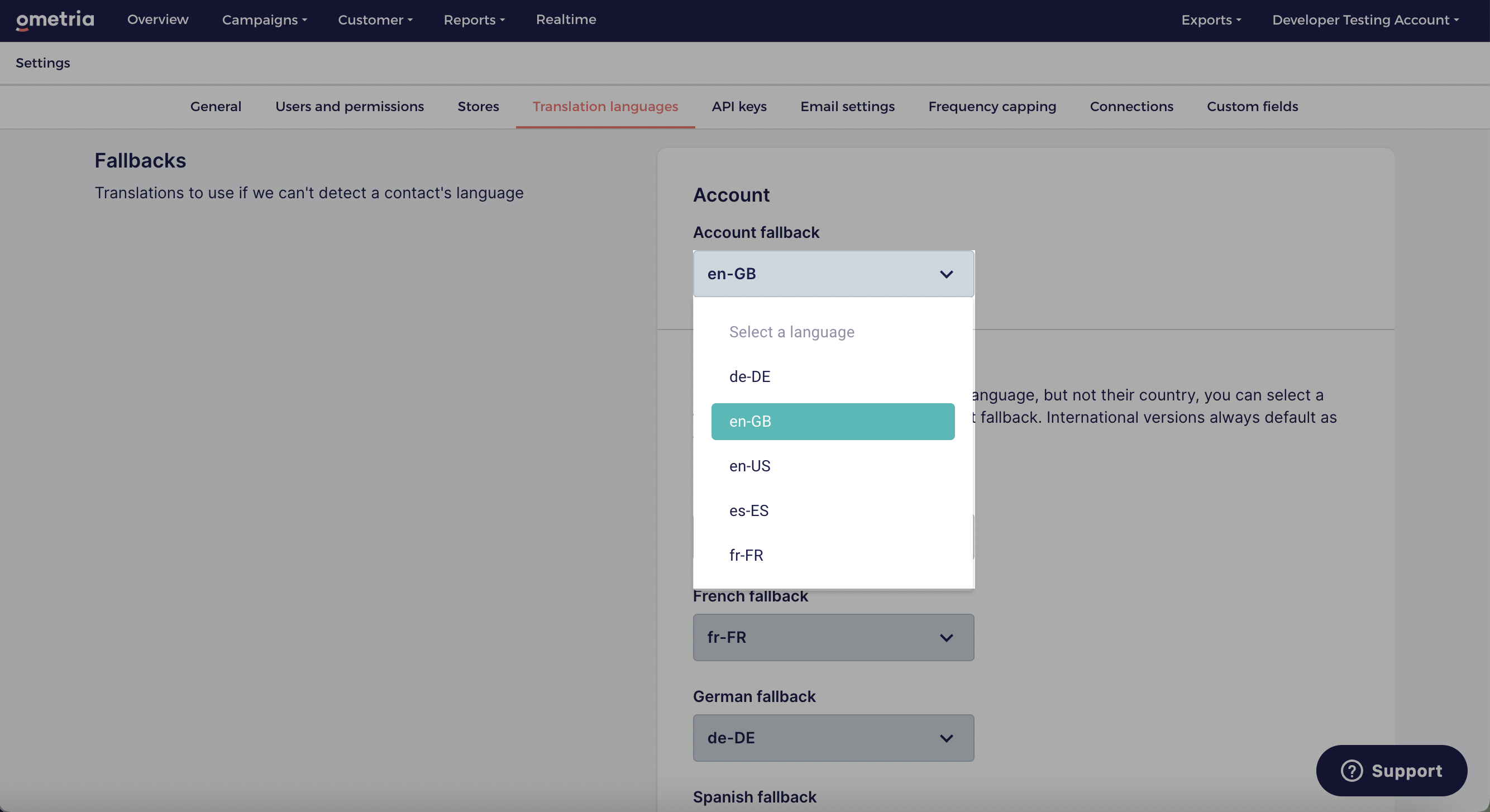 Dialects
Next choose a dialect fallback for any languages with more than one variant, eg. French (France) versus French (Canada):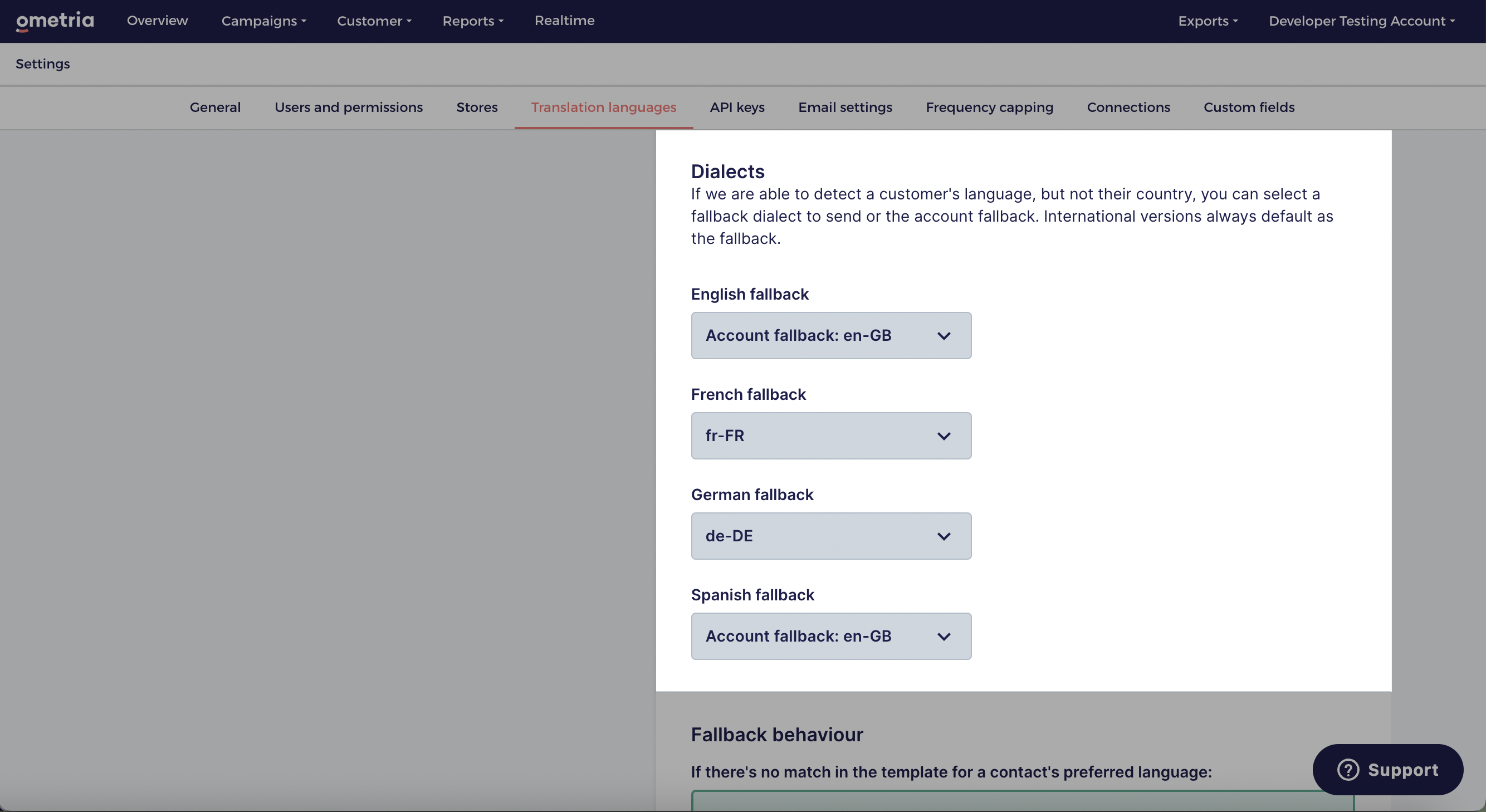 Note:
If you've already selected a dialect as your
Account fallback
, you can't choose a different dialect fallback for that language.
Fallback behaviour
Finally, you can choose what you'd like Ometria to do if a contact doesn't have a known preferred language:
Send the email in your

account fallback

language, e.g. English (United Kingdom)

Exclude the contact from the campaign - this means they won't receive an email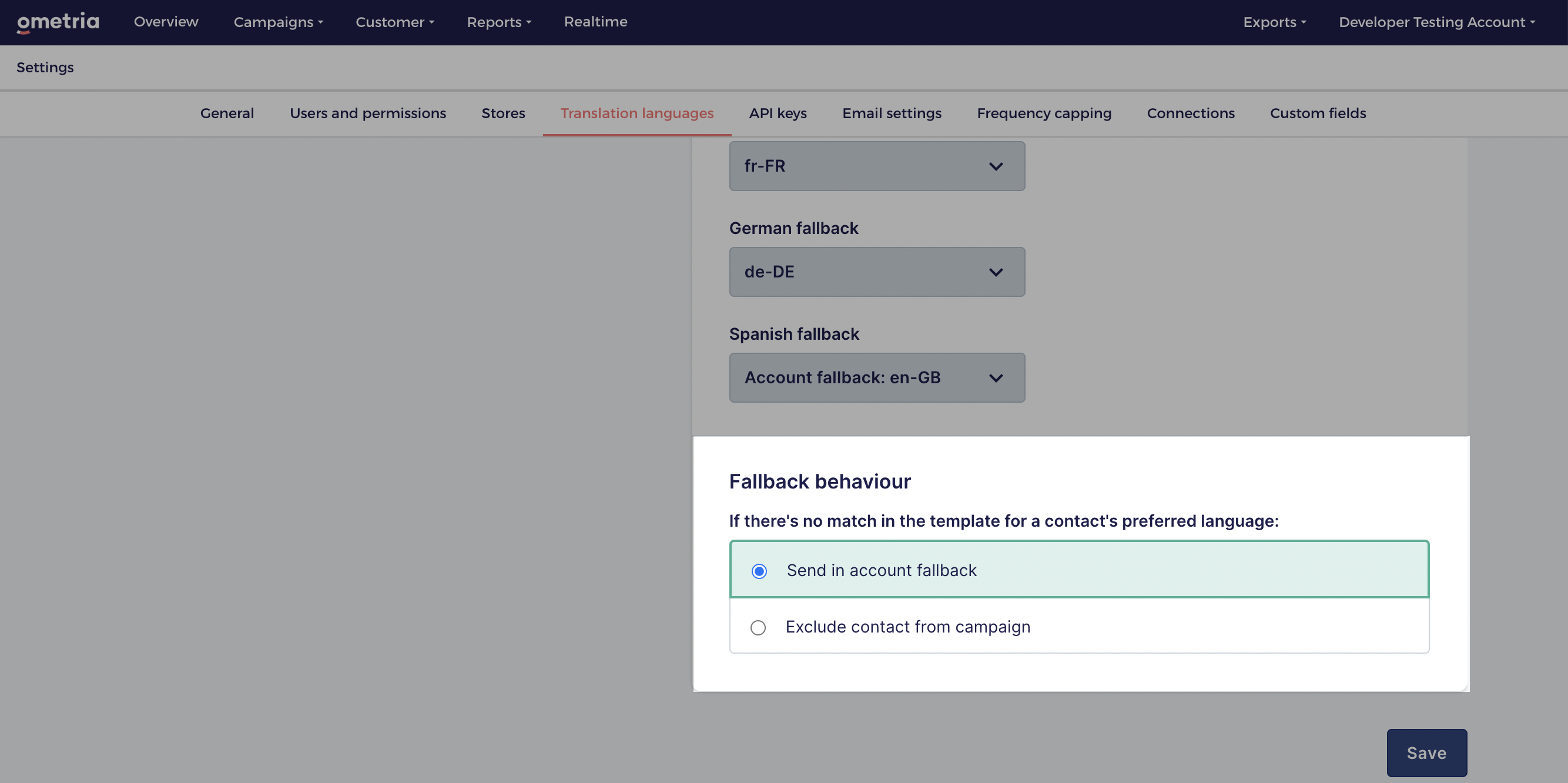 Click Save to preserve all of your changes.