A multi-language template is an email template that contains translation tags in all or some of its blocks.
These templates can be used in multi-language campaigns: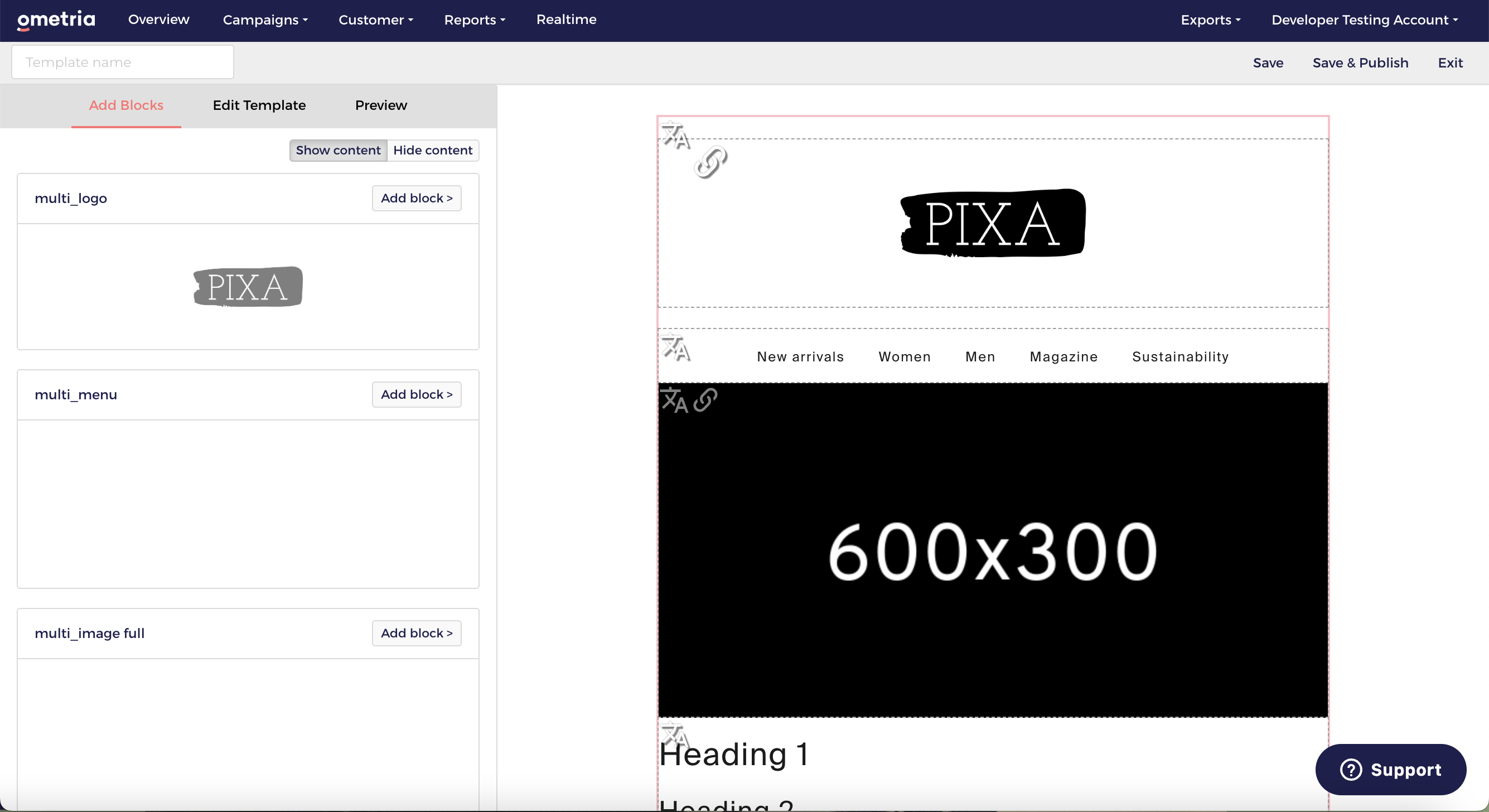 When you select the multi-language template in the campaign builder you'll be able to add a file of your translated copy to the template, and your contacts will receive emails in their preferred language.
E.g. If you want to translate the navigation bar, a link to the women's wear page on your site could use a tag like this: [[ translate("nav_women") ]]
You can name the field (in this example "nav_women") anything you like, but we recommend being as clear as possible so that when you're creating your translation file it will be easy to find.
Note:
You'll need to upload any images and GIFs with translated text to the
asset manager
.
Build a multi-language template
Go to Campaigns > Templates > Create new template
Select your multi-language template from the master tab.
Use the visual editor to set up your template as usual.
Add and edit translations in templates
Once you're happy with your template, Save it and select Add translations in the top right: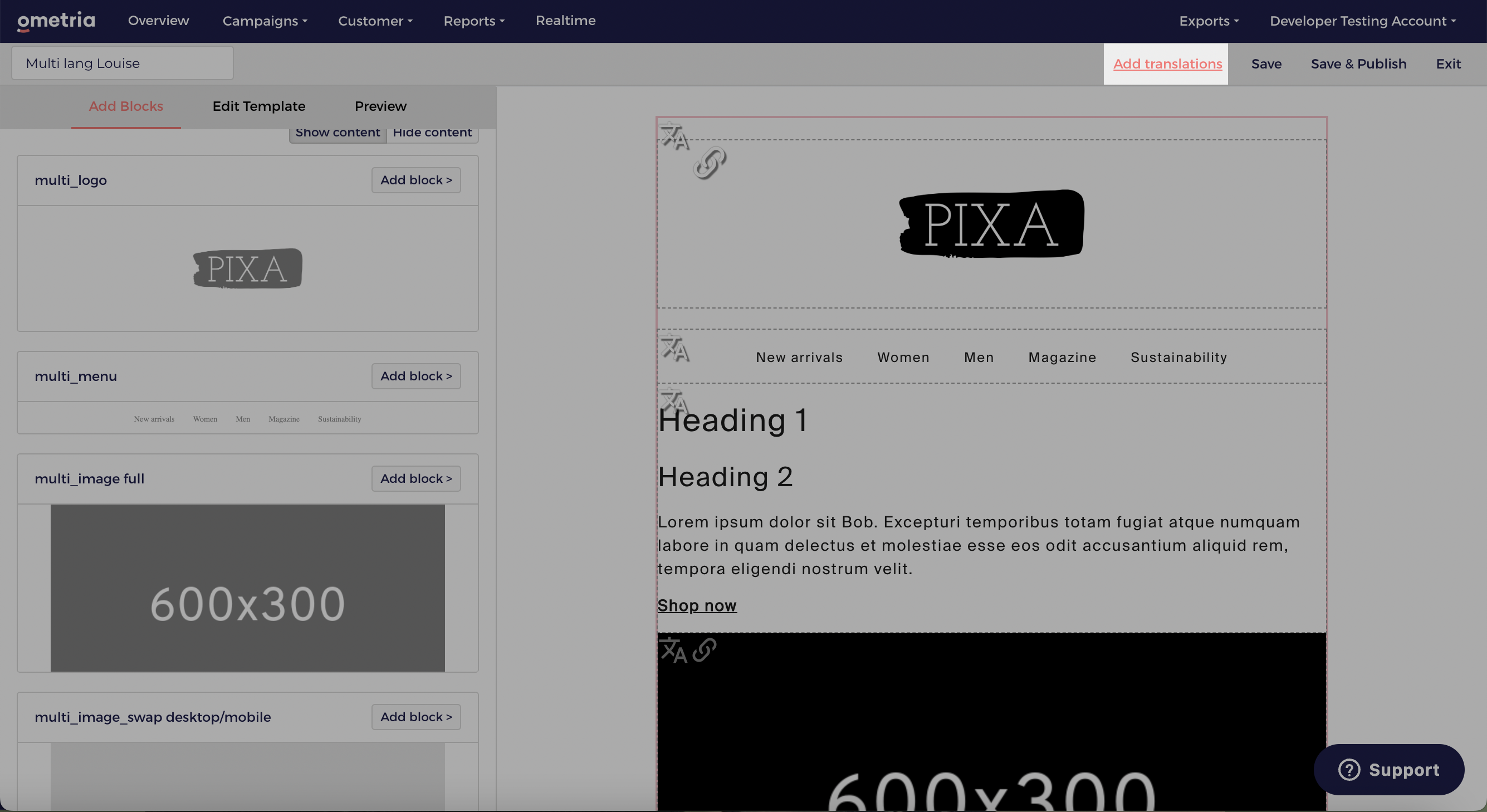 Note:
If you can't see the
Add translations
button, it means there are no translation tags in your template or you haven't saved the template. Review or save your template and make sure the blocks with translatable content have translation tags in them.
The Choose template languages screen displays, showing all of the languages available to use with this template: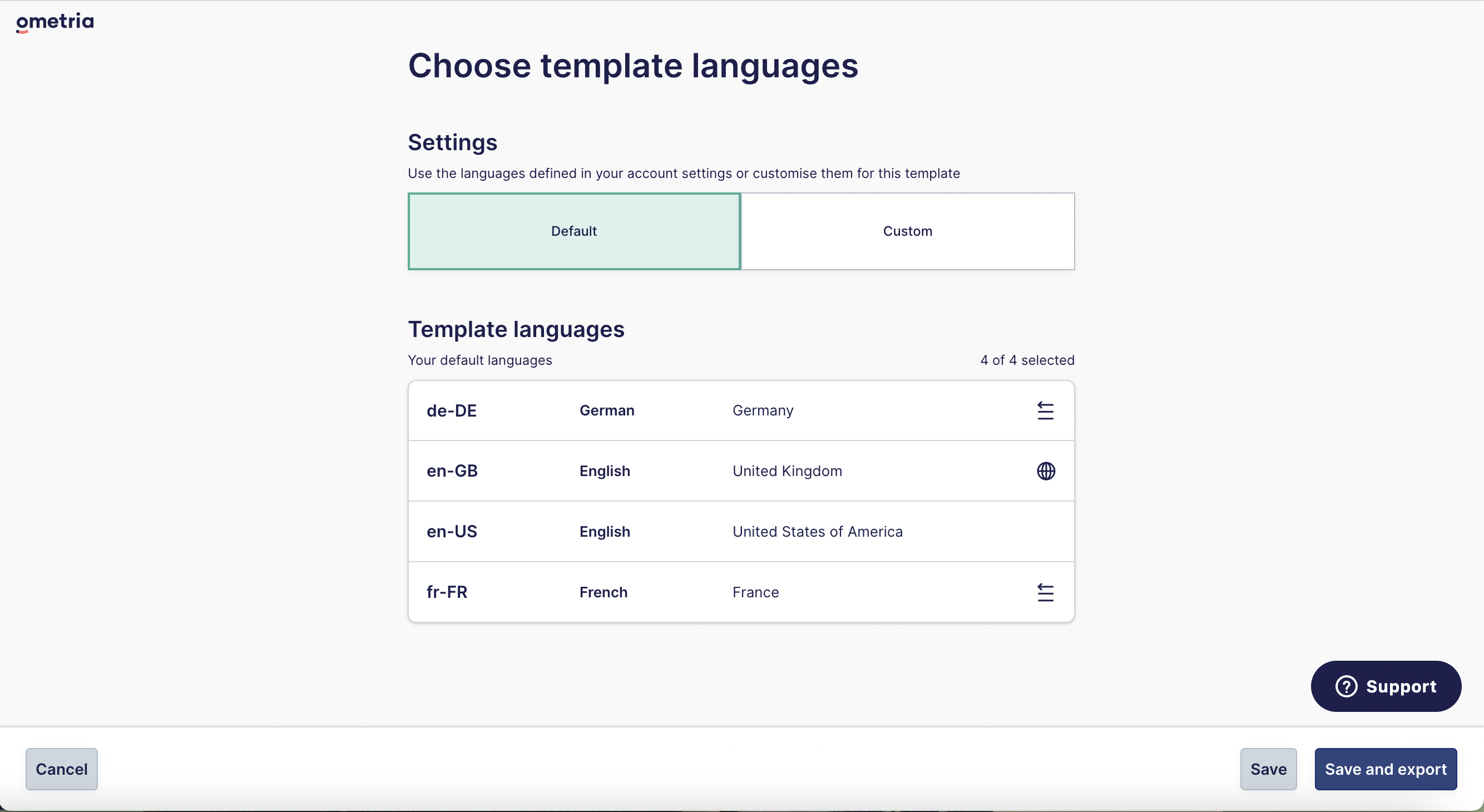 If you've already uploaded a translation file for another campaign and want to reuse that, simply click Save.
If you haven't uploaded the translation file you plan to use yet, and you're happy with the languages available, click Save and export.
When you click Save and export, the excel translation file for this template automatically downloads to your computer.
Edit your translation file to include all of your required translations.
Once you have your translation file ready to add to your template, select Upload and insert or drag and drop the file:

You have the option to either overwrite or merge your changes - this is useful if more than one person is editing the same campaign: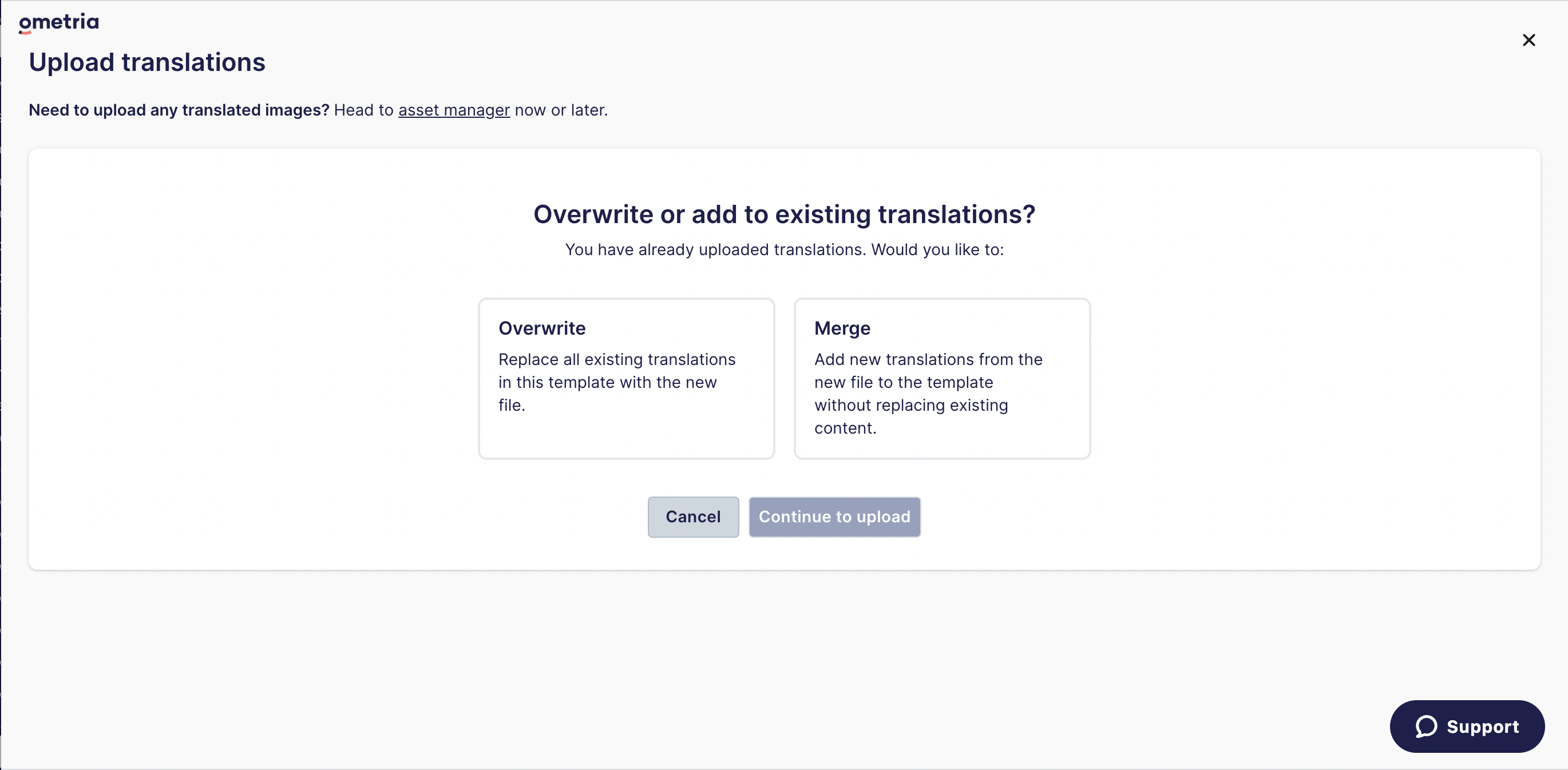 Ometria will process your file and let you know once the upload is successful.
If Ometria finds missing content, duplicate rows for the same language, missing headers, or any other issues in your translation file, you'll see a message explaining the problem.
Edit the file and re-upload it.
When the upload is successful, you can preview your multi-language templates.