Dynamic block settings (AKA 'hidden blocks') allow you to further personalise your block content with dynamic data.
In the visual editor, hover over a block and select on the cog icon, or click on the cog in the blocks list in the Edit Template tab.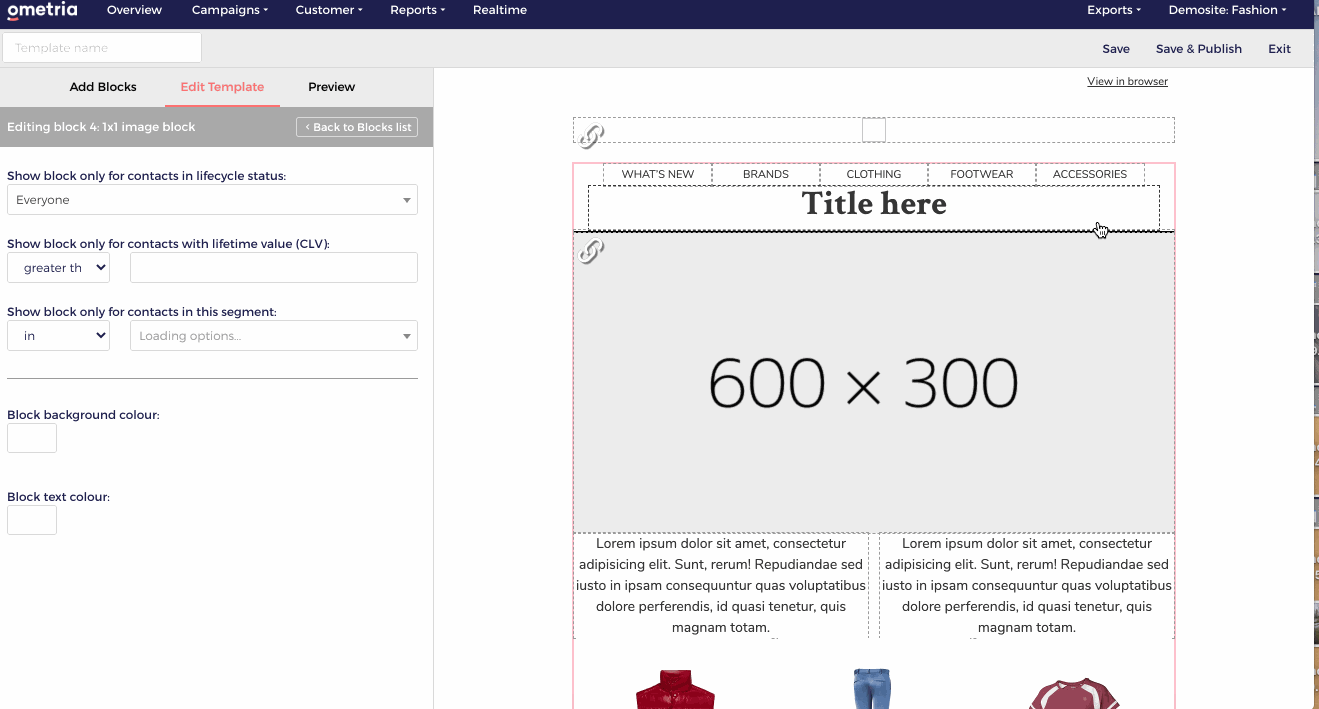 Dynamic settings mean you can choose to display a particular block to a specific contact segment, lifecycle stage or the customer lifetime value (CLV) of the recipient.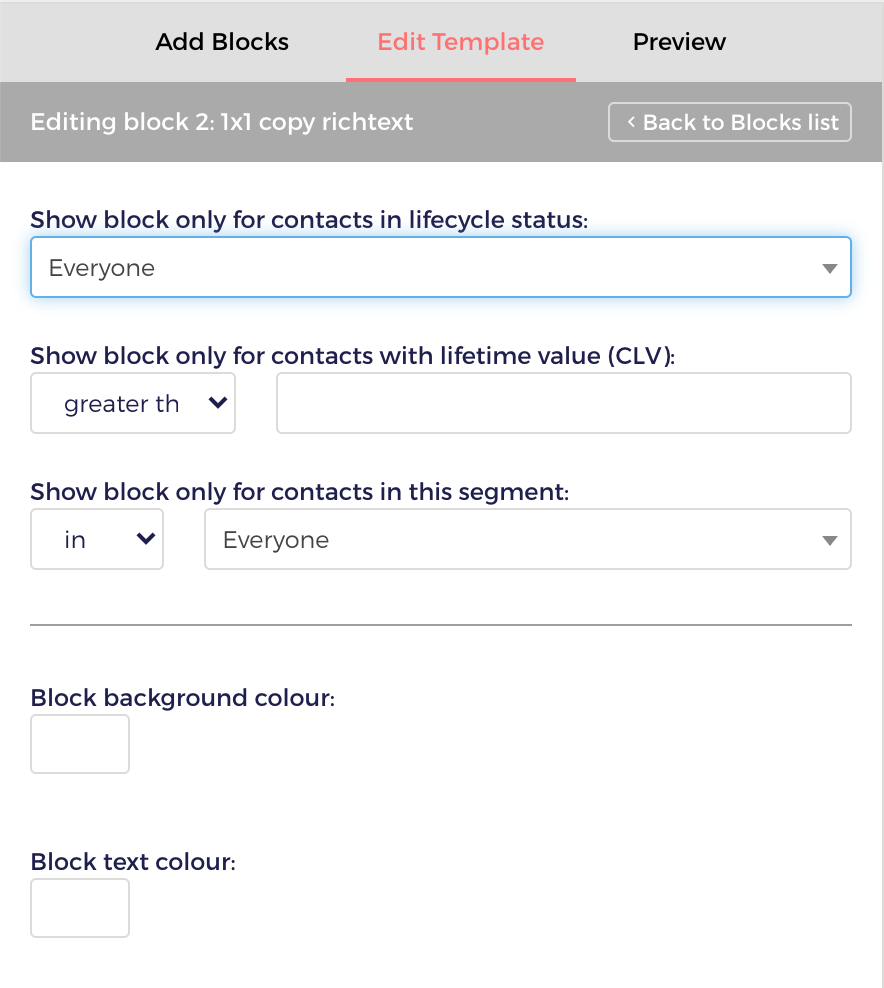 For example, if you want to display different promotions depending on a customer's lifecycle stage, you should add three copies of the same block and use the dynamic block settings to select a different lifecycle stage or segment.
This means that if a recipient doesn't belong to one segment/lifecycle stage they won't see that block.
Note: When using dynamic blocks it's important to make sure that segments are mutually exclusive (one contact per segments), otherwise a contact might receive a campaign with multiple blocks. Dynamic block filters are connected by AND conditions, so if you choose to use more than one filter the contact must meet all of those conditions in order to see the block.