Tag your templates for quicker filtering in the Templates screen.
To tag a template, select the checkbox in the far left column and click Tag/untag template.
You can choose from existing tags or create new ones.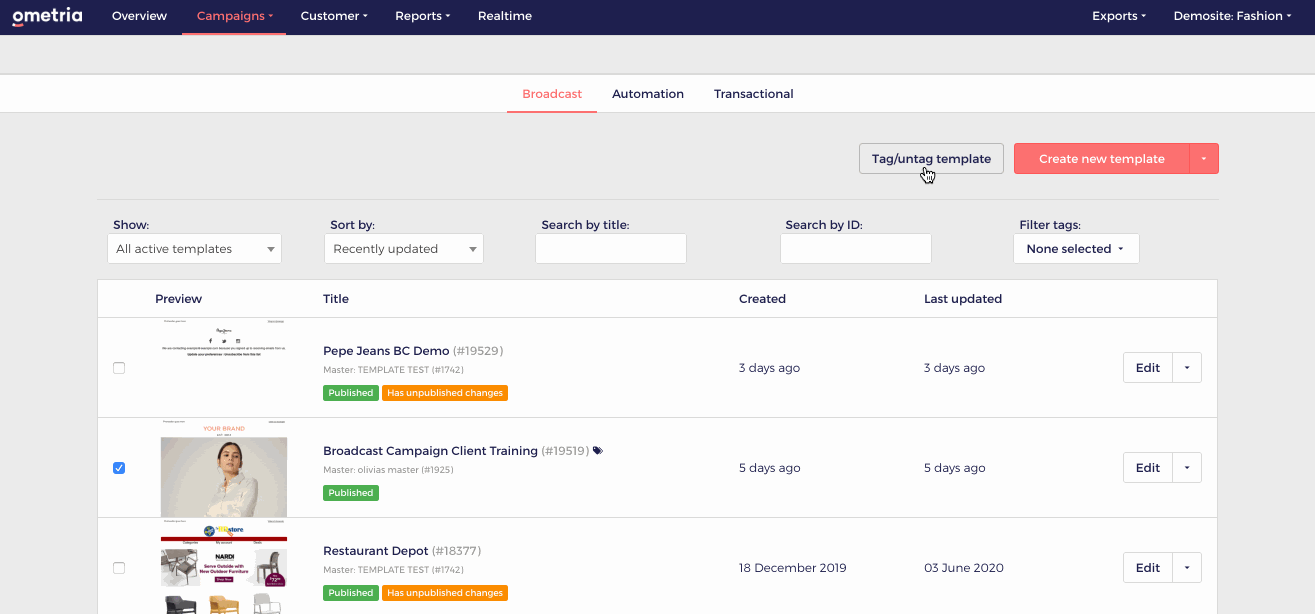 To untag, select the checkbox, click Tag/untag template and uncheck the tags you want to remove.
You can tag and untag multiple templates at once.
Note: If a tag no longer has any templates attached to it, it is automatically deleted.