You can use buttons in your Ometria emails to send surveys and polls to your customers without needing a third party integration.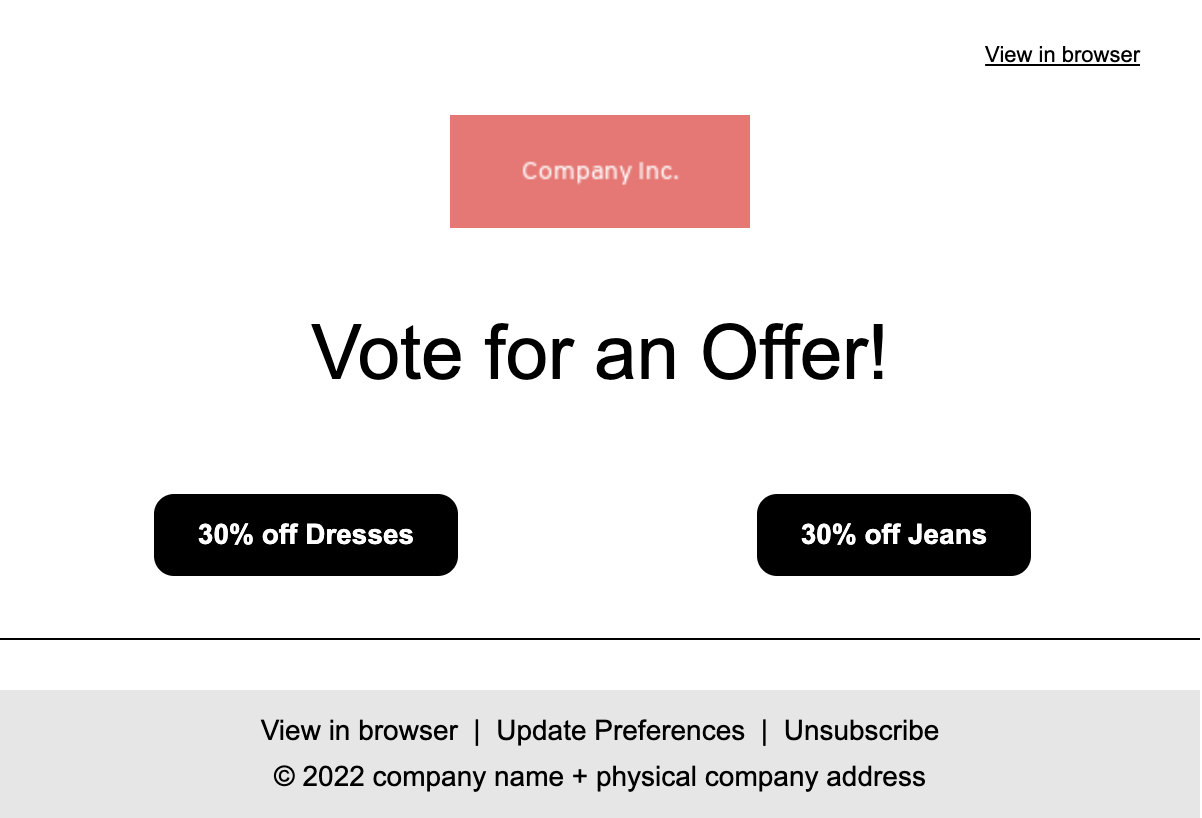 When a contact clicks on one of these buttons they are automatically added to a static segment which corresponds to one of your voting options.
This means you can track the number of contacts entering each segment and record which response was most popular.
See also: How to integrate SurveyMonkey responses with Ometria
Create your segments
Create a static segment for each of your survey options.
Make sure to give the segments a descriptive name.
Create your email template
Create an email template in Ometria and include buttons with special links that add clickers to static segments.
Create your campaign
Set up your broadcast or automation campaign and start sending to your contacts.
Collecting your survey results
Once your campaign has sent and recipients start clicking on the special links, they'll begin to enter your static segments.
Use the Saved segments screen to report on the number of contacts in each segment.