This graph in the subscribers report shows how your number of New subscribers (in blue) and your number of Unsubscribers (in coral) has changed over your selected period.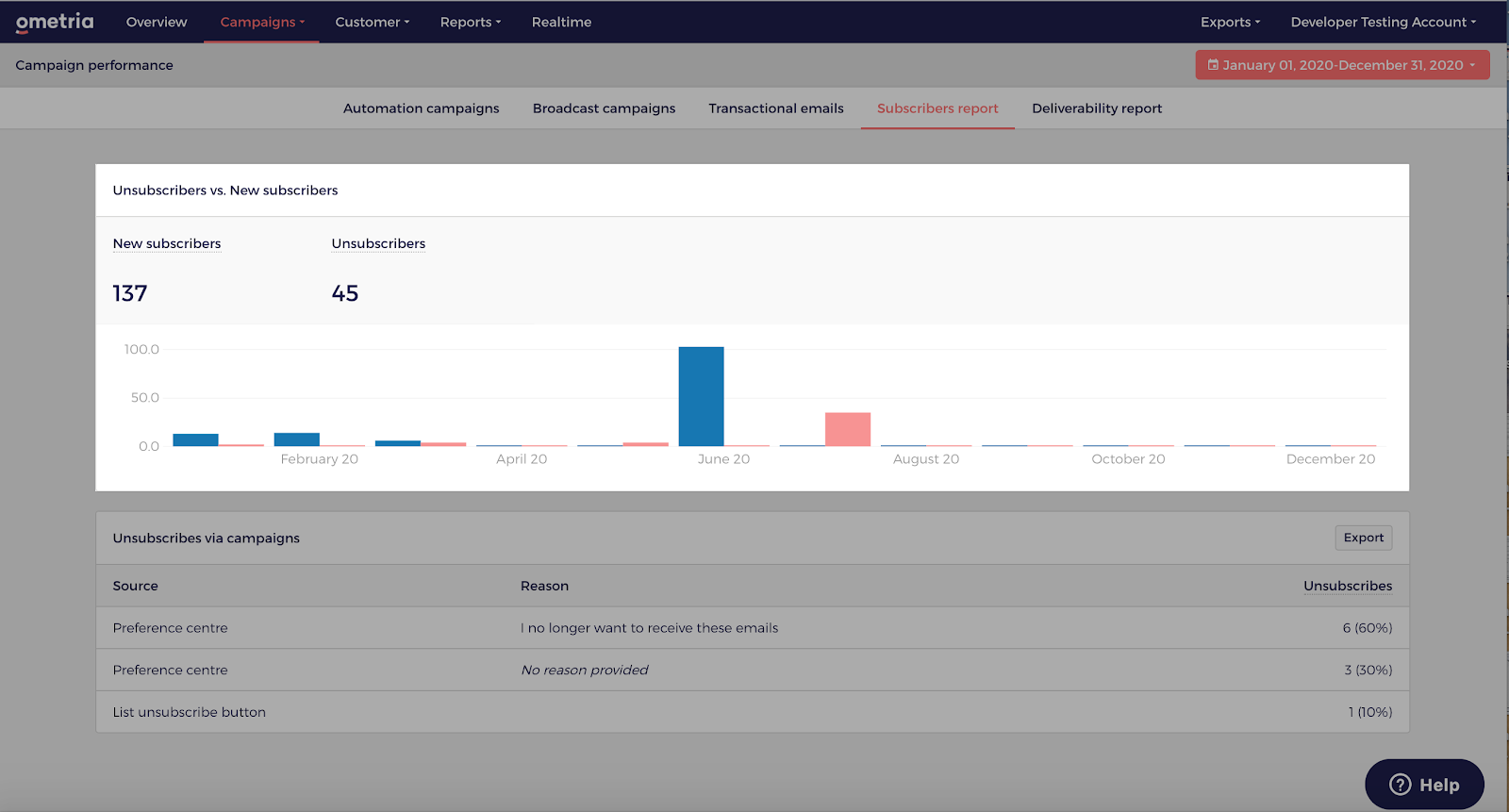 This graph includes all unsubscribe and subscribe events.
These events may be generated by data from any source, including:
API call
Preferences centre changes
An unsubscribe event is generated when
a contact changes their subscription status (e.g. via the preferences centre) and Ometria receives a timestamp for the change, or;
when Ometria observes the change when ingesting data - i.e. contact data was sent previously with 'subscribed', but has now been sent again with a different status.
Mouse-over the columns for more information: