This table in the subscribers report shows the number of unsubscribes from campaigns over your specified period.
This data includes any way that a contact may have unsubscribed from an Ometria campaign, such as:
via the preferences centre,
a one-click link unsubscribe, or;
the contact clicking a list unsubscribe button.
This does not include unsubscribes from any other source (e.g. API, CSV upload) so the numbers here will not match the Unsubscibers vs New subscribers graph.
Sometimes contacts unsubscribe via a campaign without generating an unsubscribe event. This could be for any of the following reasons:
The contact has already unsubscribed via a campaign - This report shows unique unsubscribes per contact, per campaign; so if a contact unsubscribes from two different emails, it will show up twice in this report but only generate at most one event.

The contact is already unsubscribed by some other means - e.g. API, CSV upload, etc.

The contact has previously unsubscribed, resubscribed and is now unsubscribing again - Ometria only generates an event the first time a contact unsubscribes.
The reason for unsubscription is also listed (based on the data in your preferences centre).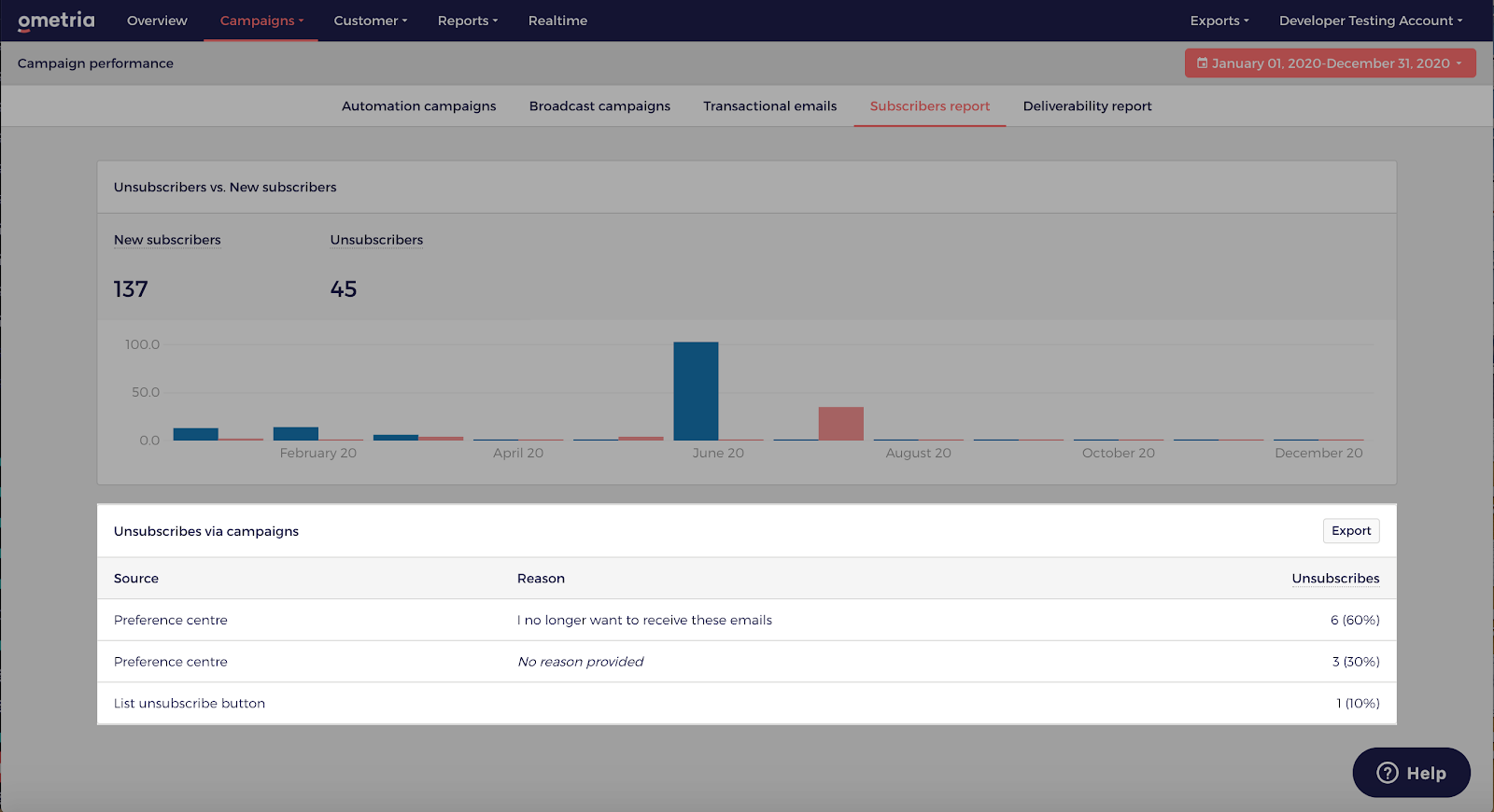 The data in this table can be exported to a CSV file by selecting Export.