You can delete any of your self-serve data export connections at any time.
Simply select the connection and click Delete.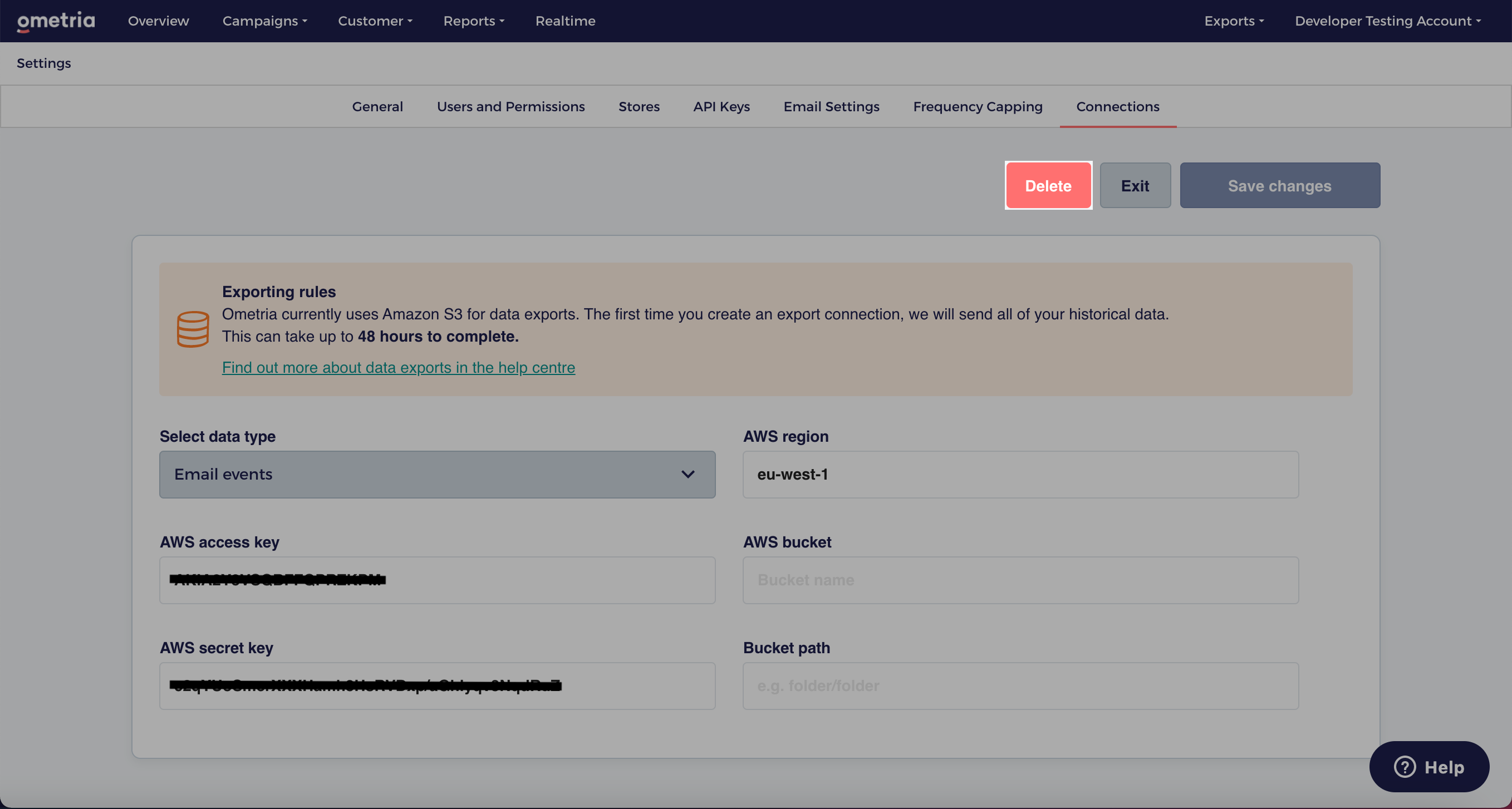 Note: When you delete a connection and recreate a new one, you will not generate the historical export again. This export can only happen once, when you first create an export type.