This article explains how to set up Ometria's product recommendation engines on your site.
If you're interested in setting up product recommendations for your website please get in touch with your Customer Success Representative.
These are the steps for marketing to complete before handing over to your development team to complete Website product recommendations - developer setup
See also: Checking your website recommendations setup
Set up your product recommendation
Note: If you don't already have this feature enabled you'll need to contact your Customer Success Representative before you get started to discuss your contract and how to get started with website product recommendations.
To get recommended products to your site, first set up a new product recommendation instance.
See also: Create a new product recommendation
Once your instance is created, copy the Recommendation ID: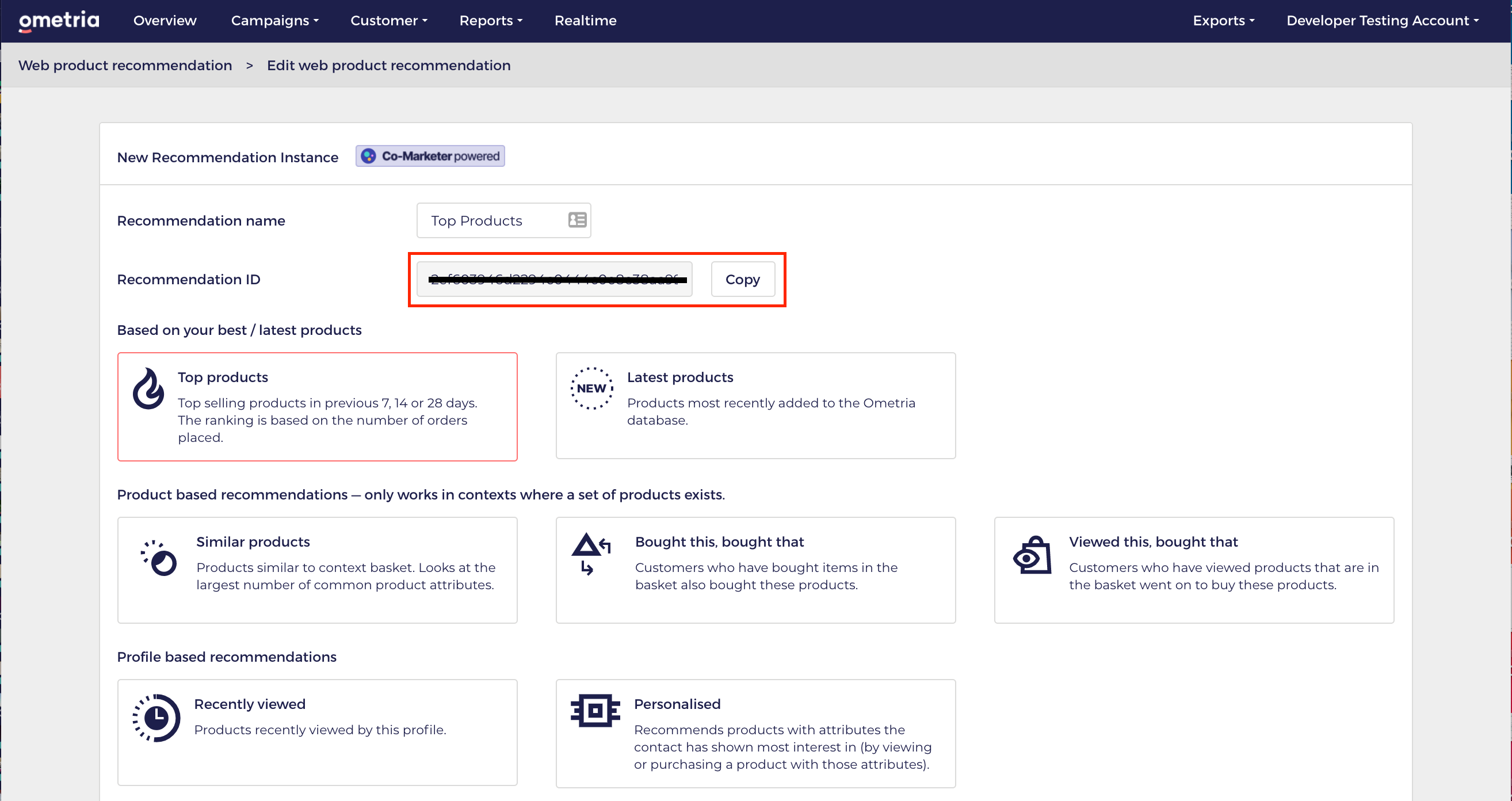 Send the ID and this article to your development team.
Once your recommendation instance is up and running on your site, you can see your statistics in Ometria.
Note: Wait at least three hours before checking your stats.
See also: