Transactional emails are sent from Ometria via our Transactional email API.
In Ometria you can preview transactional emails sent to your contacts, and you can report on transactional email activity from the Campaign performance screen.
Note: The transactional email dashboard only lists emails sent via the transactional API. Double opt-in emails, unless sent via the API, are not displayed here.
Setting up transactional emails
There's some technical setup required before you can use Ometria to send transactional emails.
Contact your Customer Success Representative (or your Technical Project Manager if you are onboarding) so they can get you started.
See also:
Contact details
You can check which transactional emails a contact has been sent by going to their Contact details screen.
Go to Customer > Segment explorer > select the Contacts tab, then search for/select any contact from the list to view their contact details.
Select the Emails tab: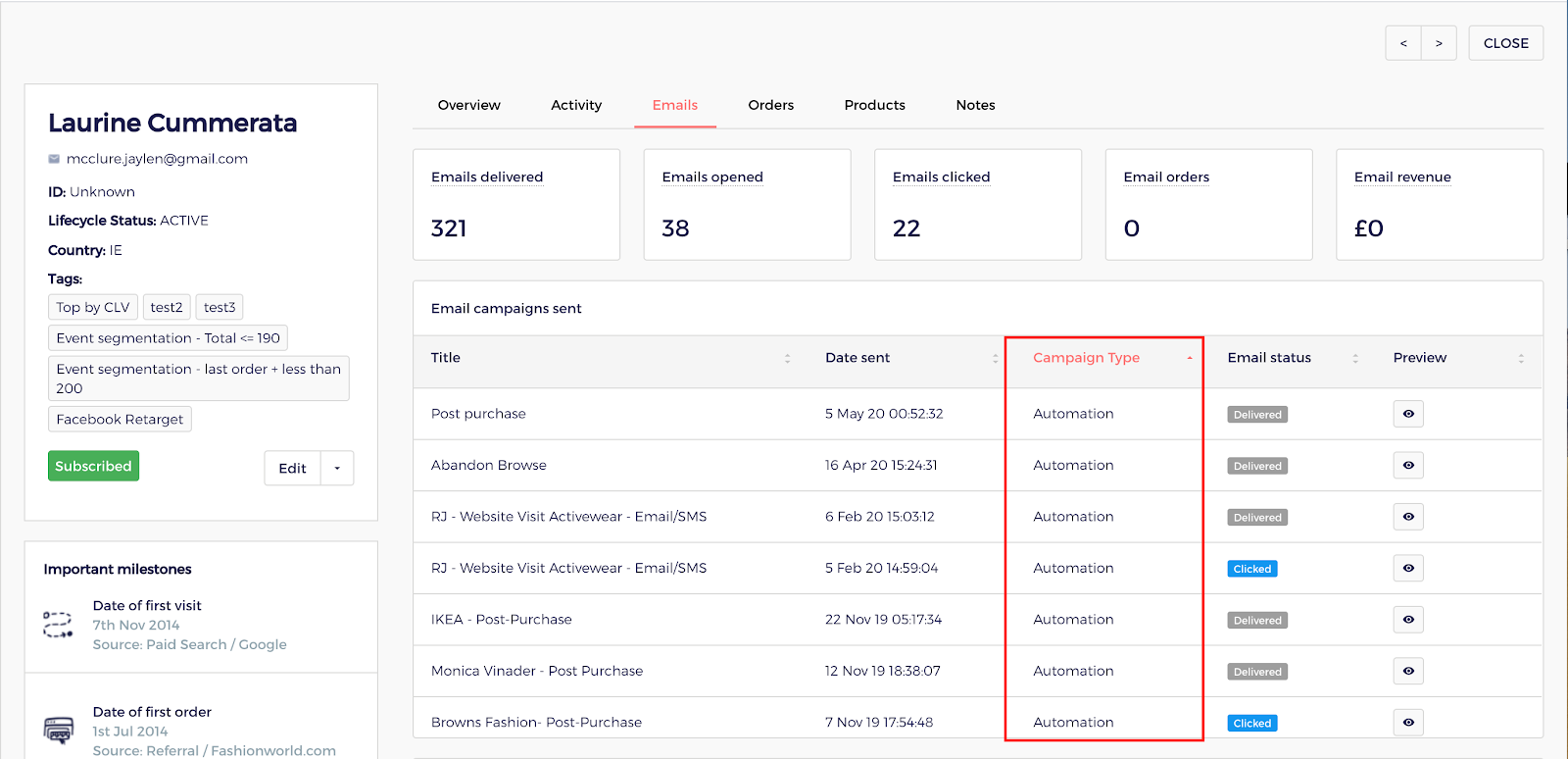 In the Email campaigns sent table, you can see all of the emails this contact has been sent. transactional emails are identified under Campaign Type.
Click the Preview icon

to see a preview of the email the contact received.