The cohort report analyses your contacts acquired by month (month of first order, lifecycle stage, etc.) and provides an overview of customer behaviour over time.
The report looks at newly acquired contacts, i.e. contacts who were added to your Ometria database within your selected time period.
A 'cohort' is a group of contacts that share a common characteristic. They are grouped based on the category you select.
Go to Reports > Cohort report: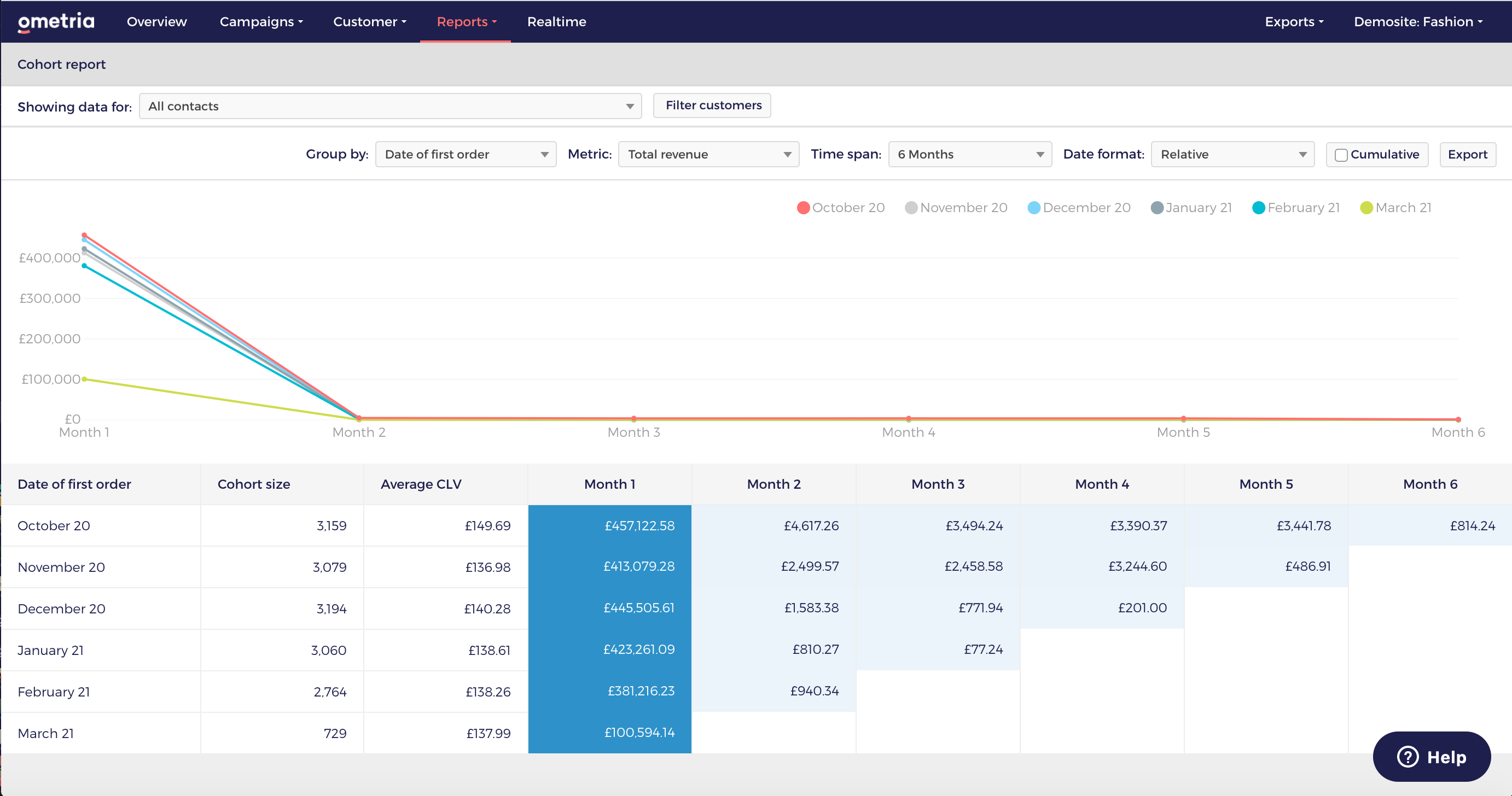 Once you've configured the cohort report to your liking, you can select Export at any time and download the report as a CSV file or an .XLSX file (optimised for MS Excel).
See also: