The Event stream in the realtime dashboard shows arrivals to your site and orders placed in real time:
An Arrival is a new visit, with the source of the visit listed, e.g. Ometria automation campaign, cpc / google, direct, etc.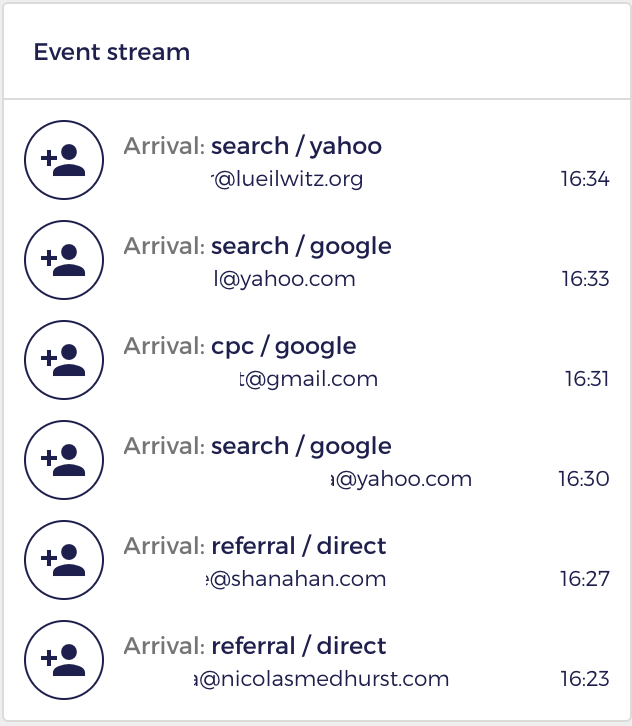 If the visitor is an identified contact, their email address listed, as well as the source of the visit.
You can hide the contacts' email addresses from the event stream for security purposes. Contact Support to set this up.
An Order is a newly placed order, with the order ID listed.