Setting up your account
Once you are ready to create your Ometria account, you'll receive an email from our onboarding team containing a link to your account setup steps.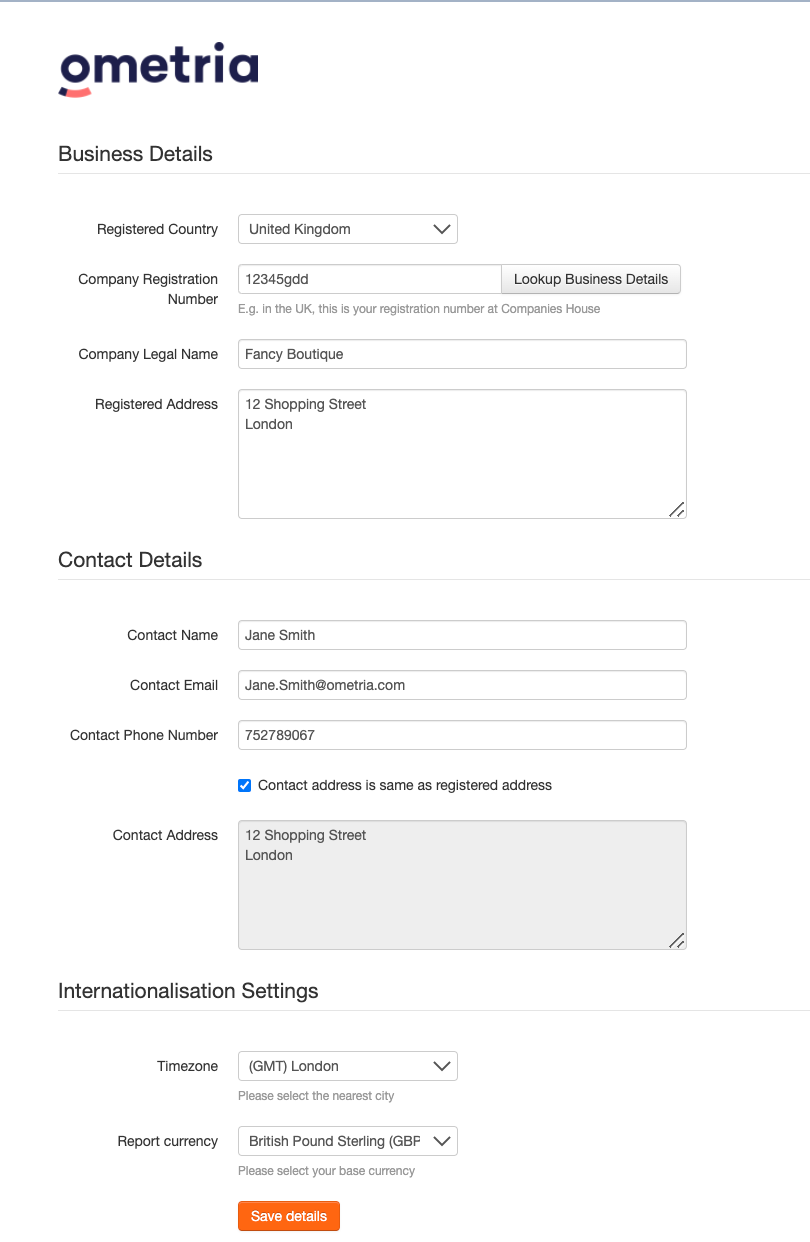 Business Details
| | |
| --- | --- |
| Field | Description |
| Registered Country | The country your company is registered in. |
| Company Registration Number | Your company registration number/ID. |
| Company Legal Name | The legal name of your company. |
| Registered address | Your company's registered address. |
Contact Details
Field

Description

Contact Name

The name of your organisation's main point of contact for Ometria.

Contact Email

The main point of contact's email address.

This is the primary email address which Ometria use to send automatic support alerts to.

Contact Phone Number

The main point of contact's phone number.

Contact Address

The main point of contact's office address.
Internationalisation settings
| | |
| --- | --- |
| Field | Description |
| Timezone | Select your timezone from the drop-down, e.g. GMT (London). |
| Report currency | Select the currency you wish to use for your reports, e.g. British Pound Sterling (GBP). |
Select Save details to continue.
The next screen displays your information: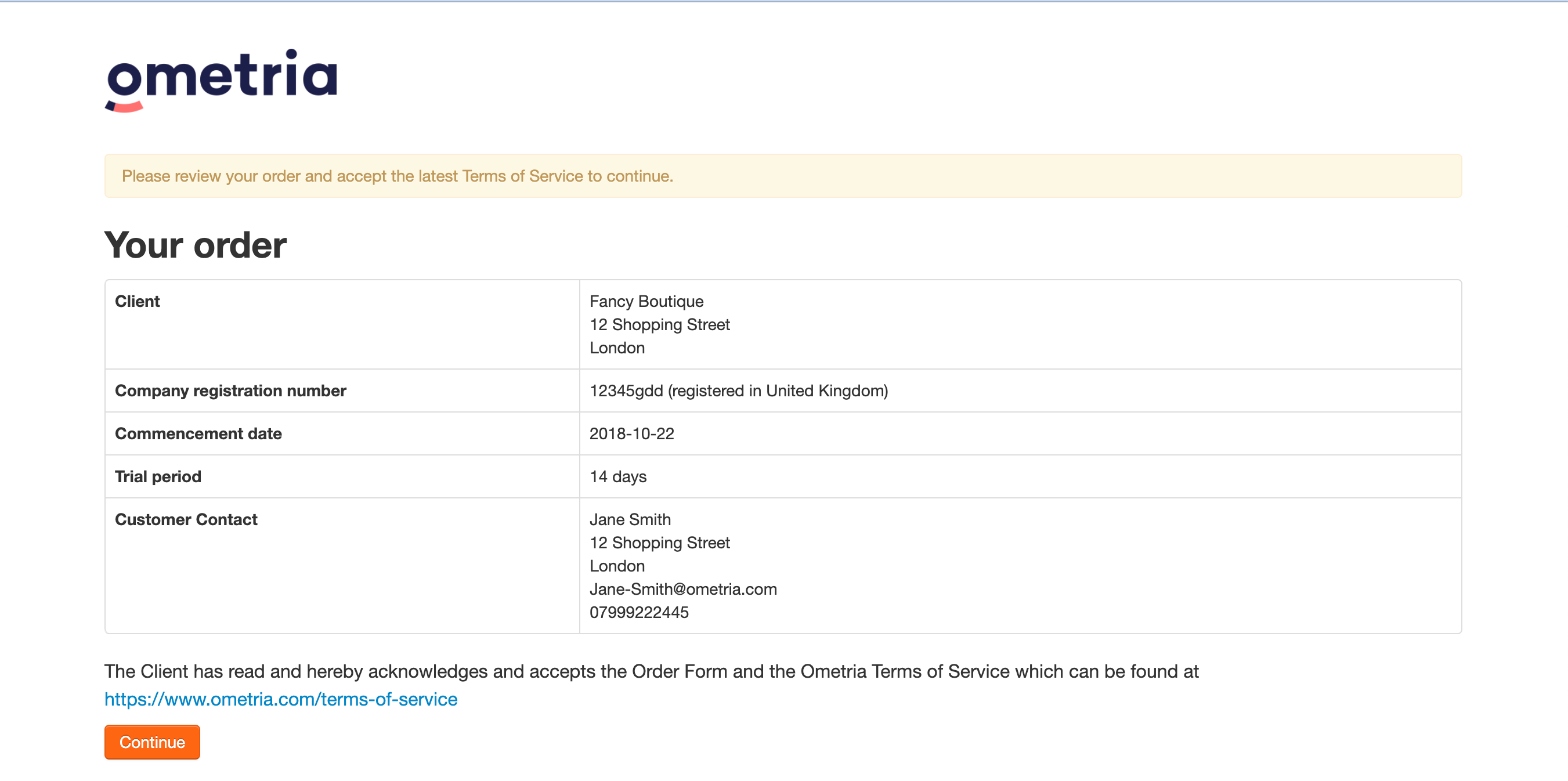 Review your details and select Continue.
In the next screen, create the administrator account: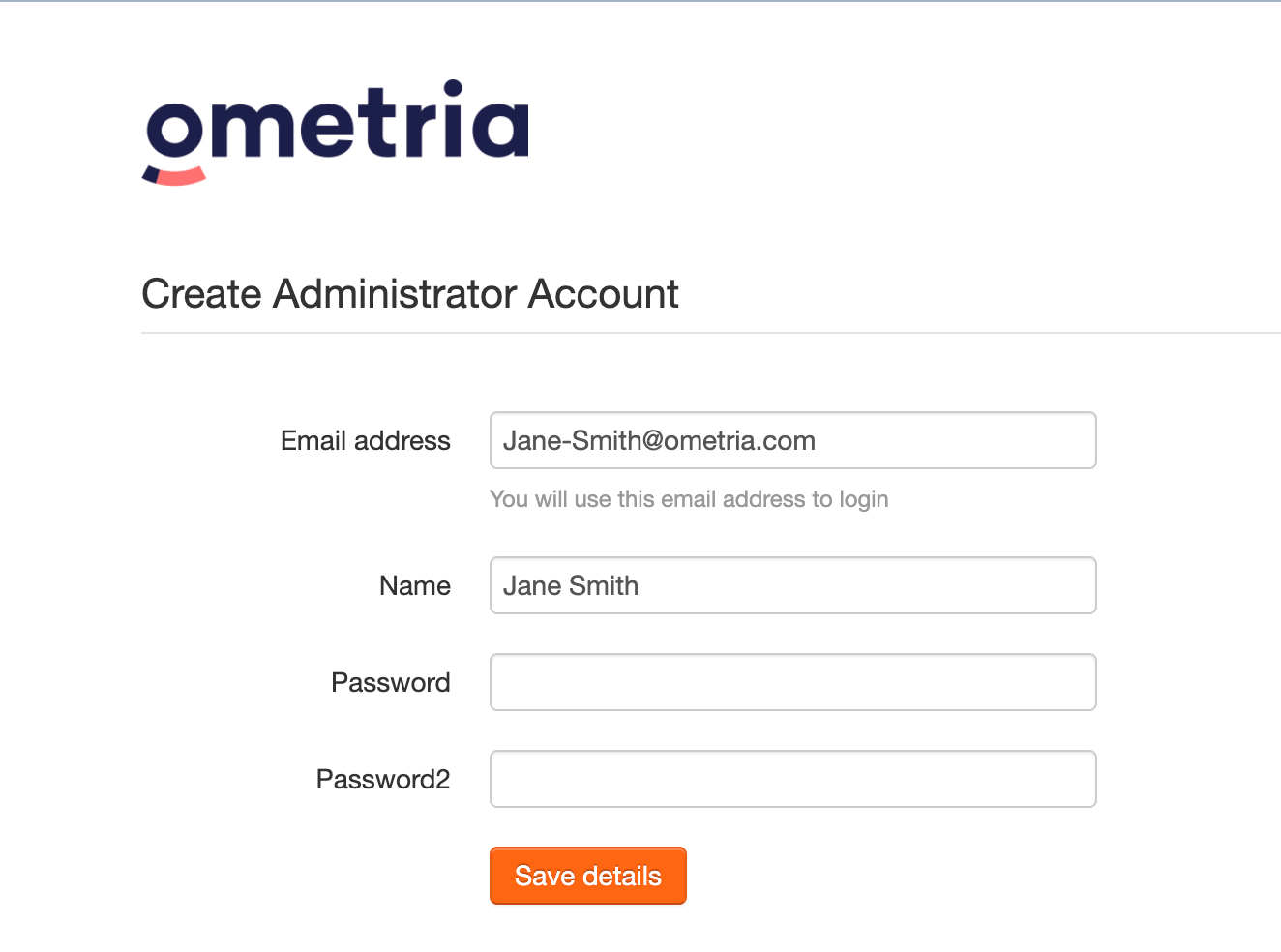 The account administrator is usually a CRM manager or head of marketing.
Complete the following information:
| | |
| --- | --- |
| Field | Description |
| Email address | Administrator's email address. |
| Name | Administrator's name. |
| Password | Enter a password with a minimum of 15 characters. |
| Password2 | Re-enter the password. |
Select Save details.
We recommend adding the URL app.ometria.com as a bookmark in your browser.
Logging into your account
You can log into your account as soon as you've completed the setup steps, but you will also receive an email notification letting you know you can log in: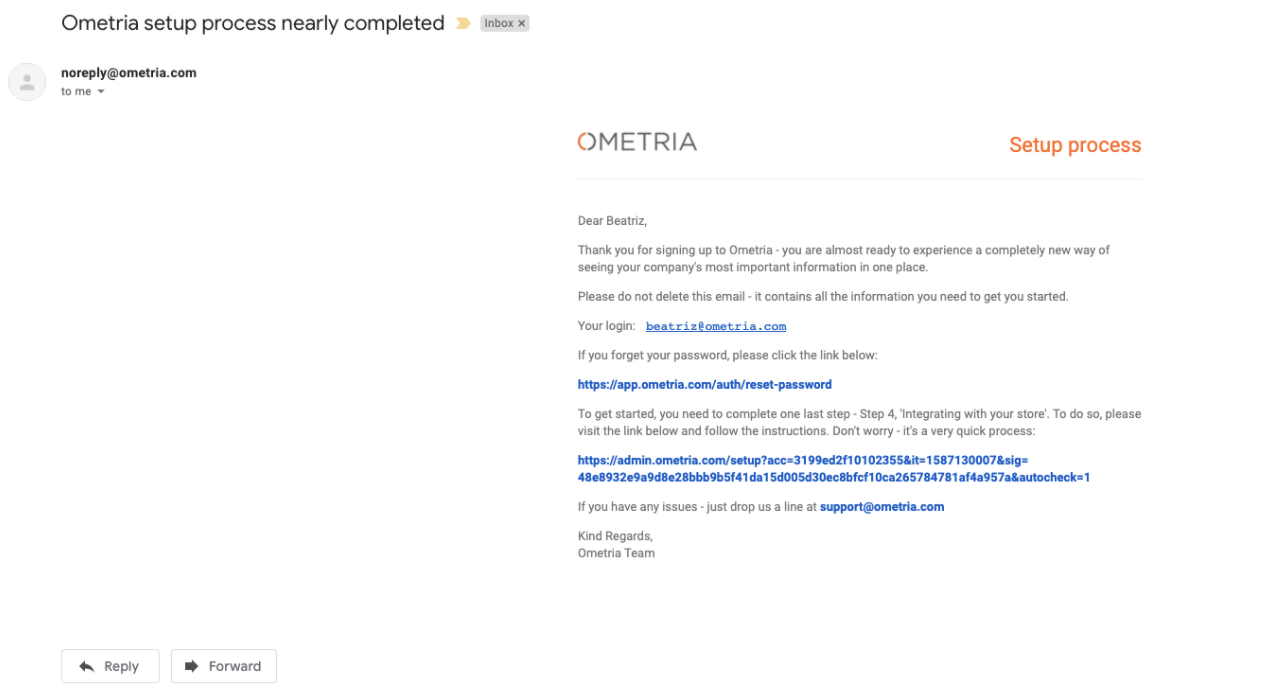 If you are a Magento 1, 2 or Shopify/Plus user, you will need to follow the link in the email to make sure the integration has been successfully completed.