This funnel in broadcast campaigns performance shows how many contacts have passed through each stage:
Emails sent

Delivered

Opened (this is the percentage of emails sent which were opened)

Clicked

Orders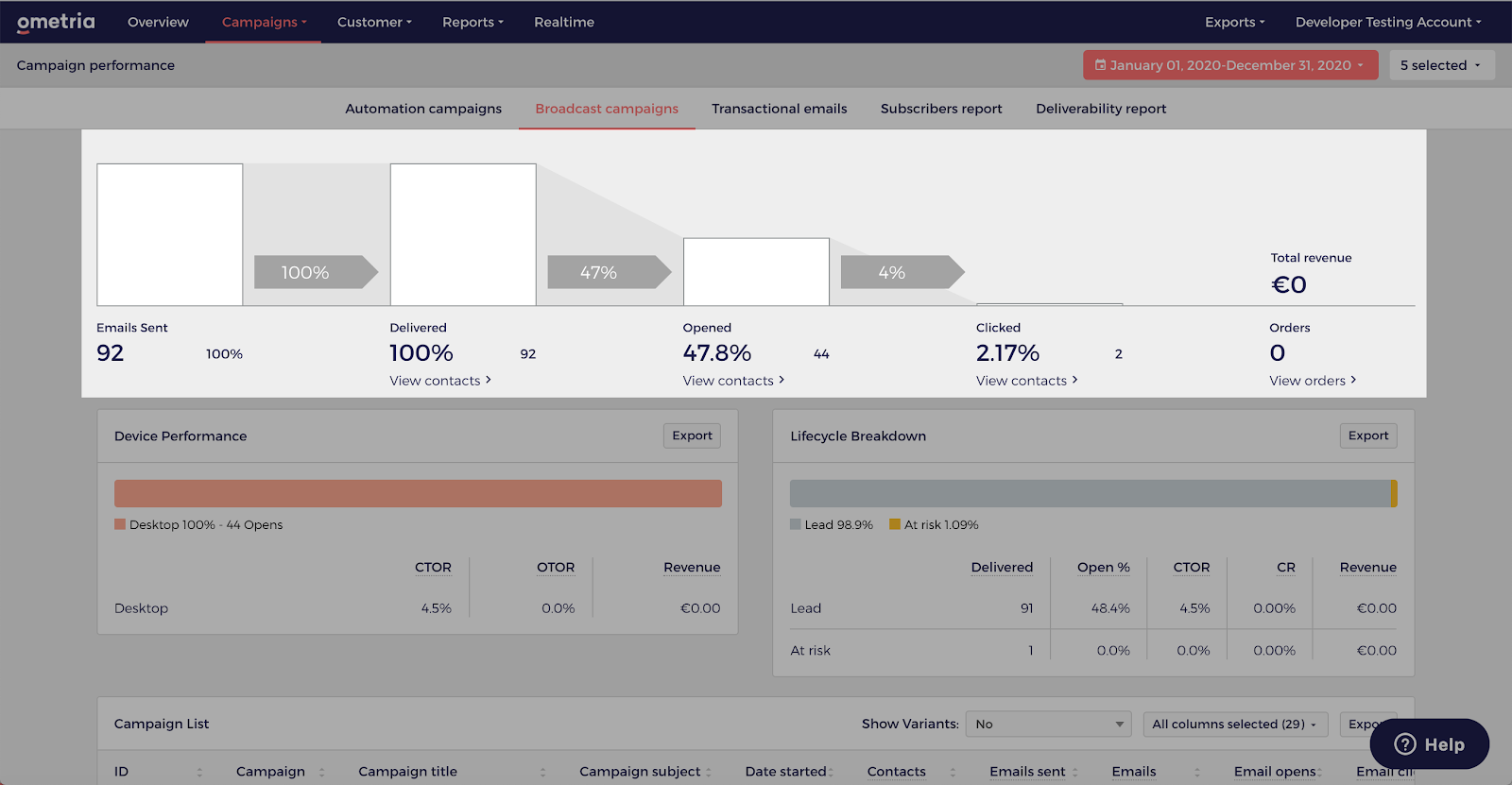 The contact percentages for each stage of the funnel displays below each heading.
The percentages in the grey arrows indicate the proportion of contacts that have passed from one stage to the next.
Select View contacts > beneath any of the stages to access the Segment Explorer screen for that specific segment in your defined date range.
Select View orders > to see the orders report for orders attributed to that campaign.
Note: The View contacts and View orders options only display if you filter your campaigns.