The order details screen presents all of the available data for an order placed by a contact.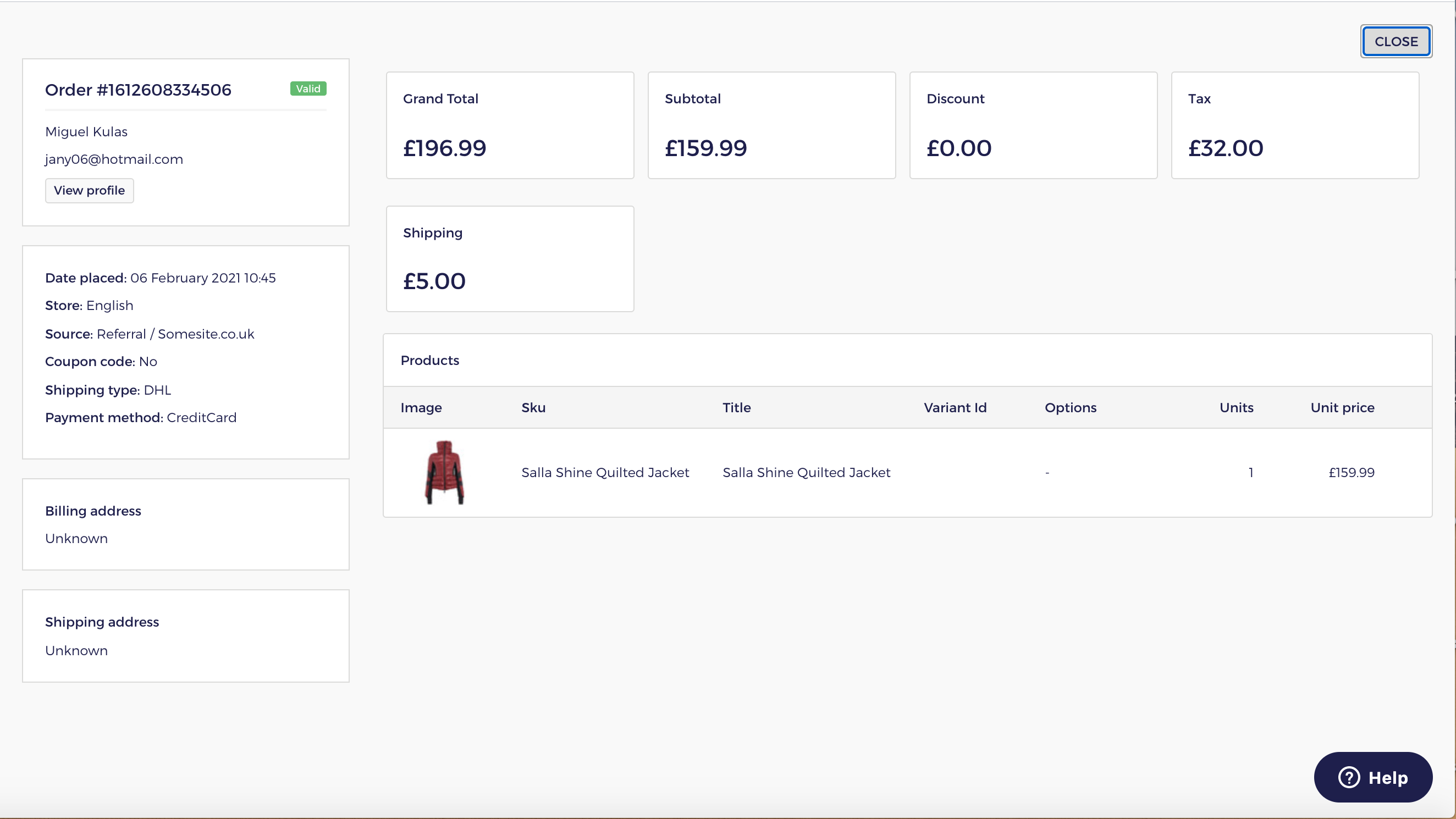 Navigation
You can access order details from:
Details
The following order information displays on the left of the screen: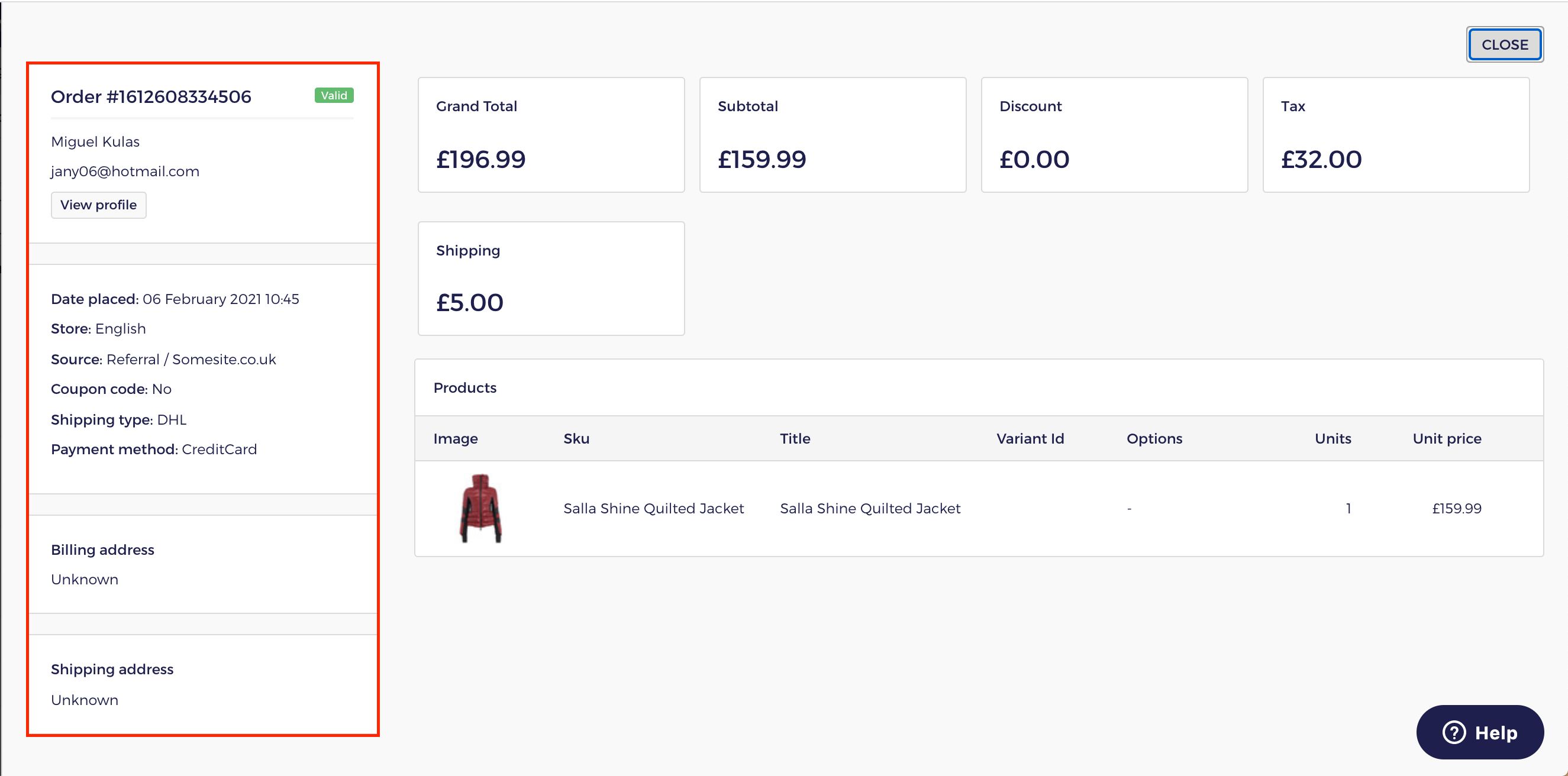 Field

Description

Customer details

This top panel contains:

The order ID
Whether or not the order is valid
The name of the contact who placed the order
The contact's email address

Click View profile to see the contact details screen.

Date placed

The date and time the contact placed their order.

Store

The store from which the order was purchased, e.g. GB.

Source

The source the order is attributed to, if known, e.g. cpc/google, Ometria campaign, etc.

Coupon code

The coupon code (if used).

Shipping type

The shipping method for this order.

Payment method

How the contact paid for the order, e.g. PayPal.

Billing address

The contact's billing address, if known.

Shipping address

The contact's shipping address, if known.

Ometria receives city, postcode (zip code) and country in orders, but no further information (e.g. street address, house number etc.)
The tiles at the top of the screen show the revenue breakdown for the order: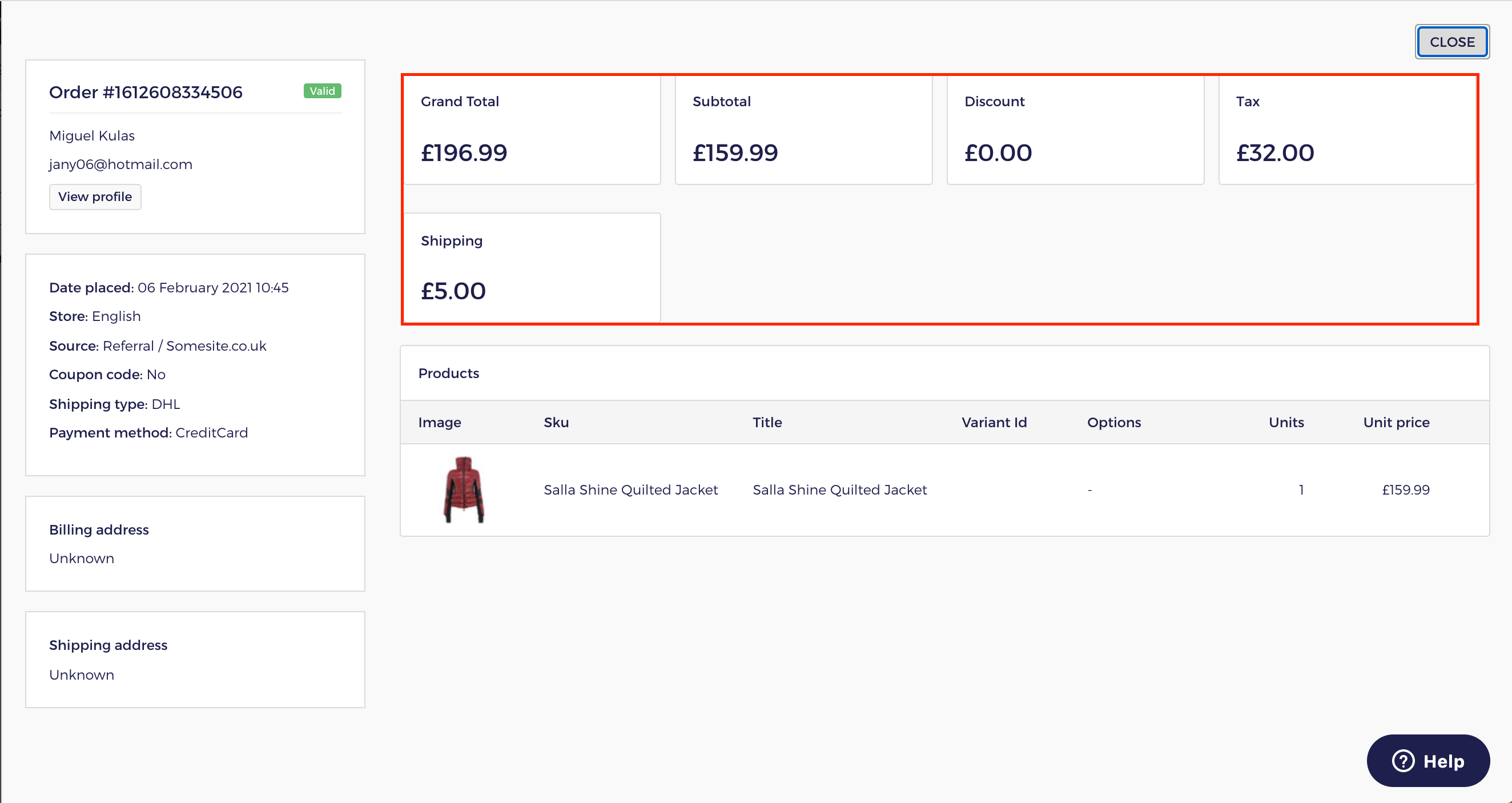 | | |
| --- | --- |
| Field | Description |
| Grand Total | The grand total the contact spent on this order. This is the sum of the following four fields. |
| Subtotal | The order total before tax, discounts and shipping are applied. |
| Discount | The total of any discounts applied to the order. |
| Tax | The total tax for this order. |
| Shipping | The total shipping costs for this order. |
Finally, the Products report lists all of the products included in the order, with the following information: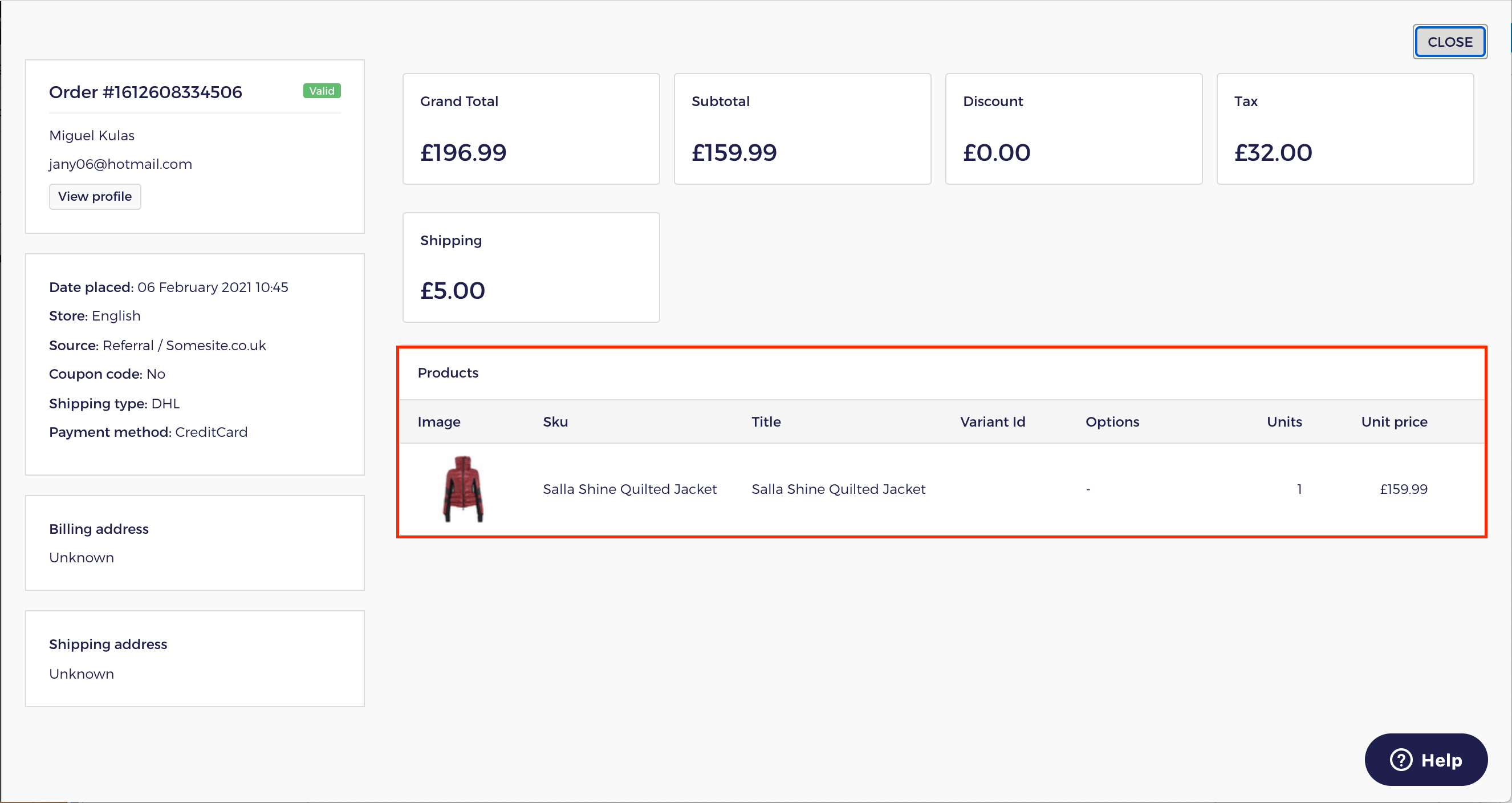 | | |
| --- | --- |
| Field | Description |
| Image | An image of the product. |
| Sku | The product's SKU (stock-keeping unit). |
| Title | The name of the product. |
| Variant Id | The product's variant ID (if applicable). |
| Options | Variants of the product, e.g. different colours, sizes etc. |
| Units | The number of units of this product included in the order. |
| Unit price | The cost of the product per unit. |
All of the information above is pushed to Ometria from your ecommerce platform.