The orders report analyses orders placed by your customers, with the option to view the data as a list of orders, grouped by specific metrics, or as orders by customer.
It can take up to four hours for an order to display in this report after it has been made - this includes changes and updates to orders sent via API or ecommerce importer.
See also:
Go to Reports > Orders report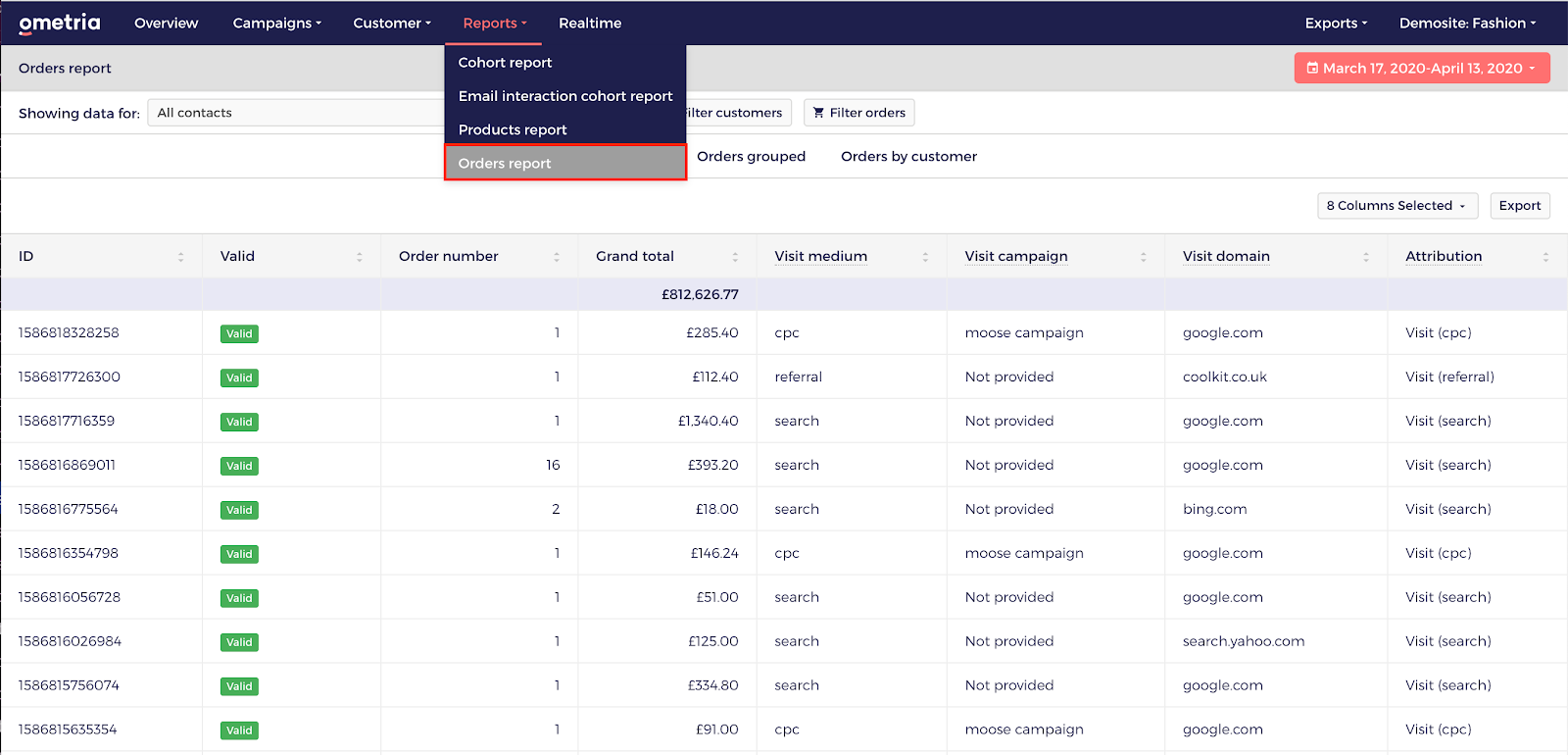 Once you've configured the orders report to your liking, you can select Export at any time and download the report as a CSV file or an .XLSX file (optimised for MS Excel).
You can set your date range for reporting at the top of this screen from the date picker drop-down: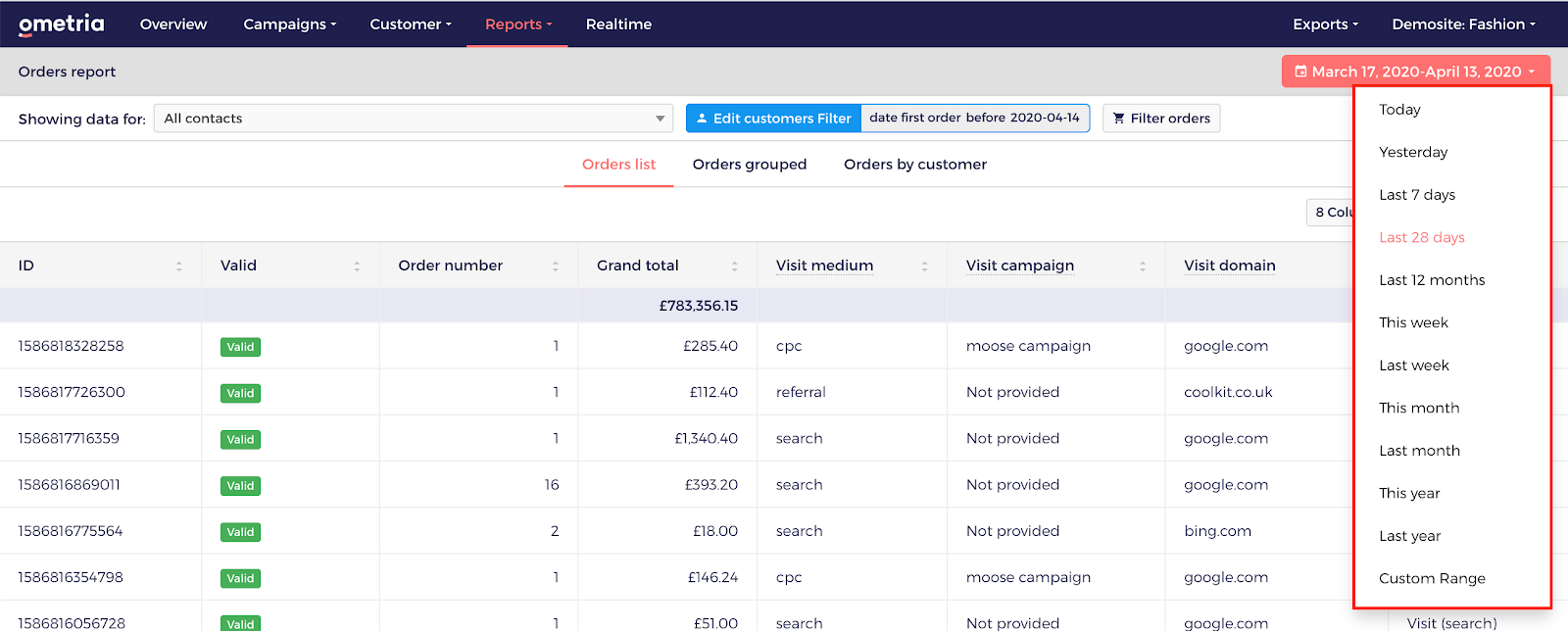 To filter the data displayed in the orders report you can select a saved segment from the Showing data for drop-down: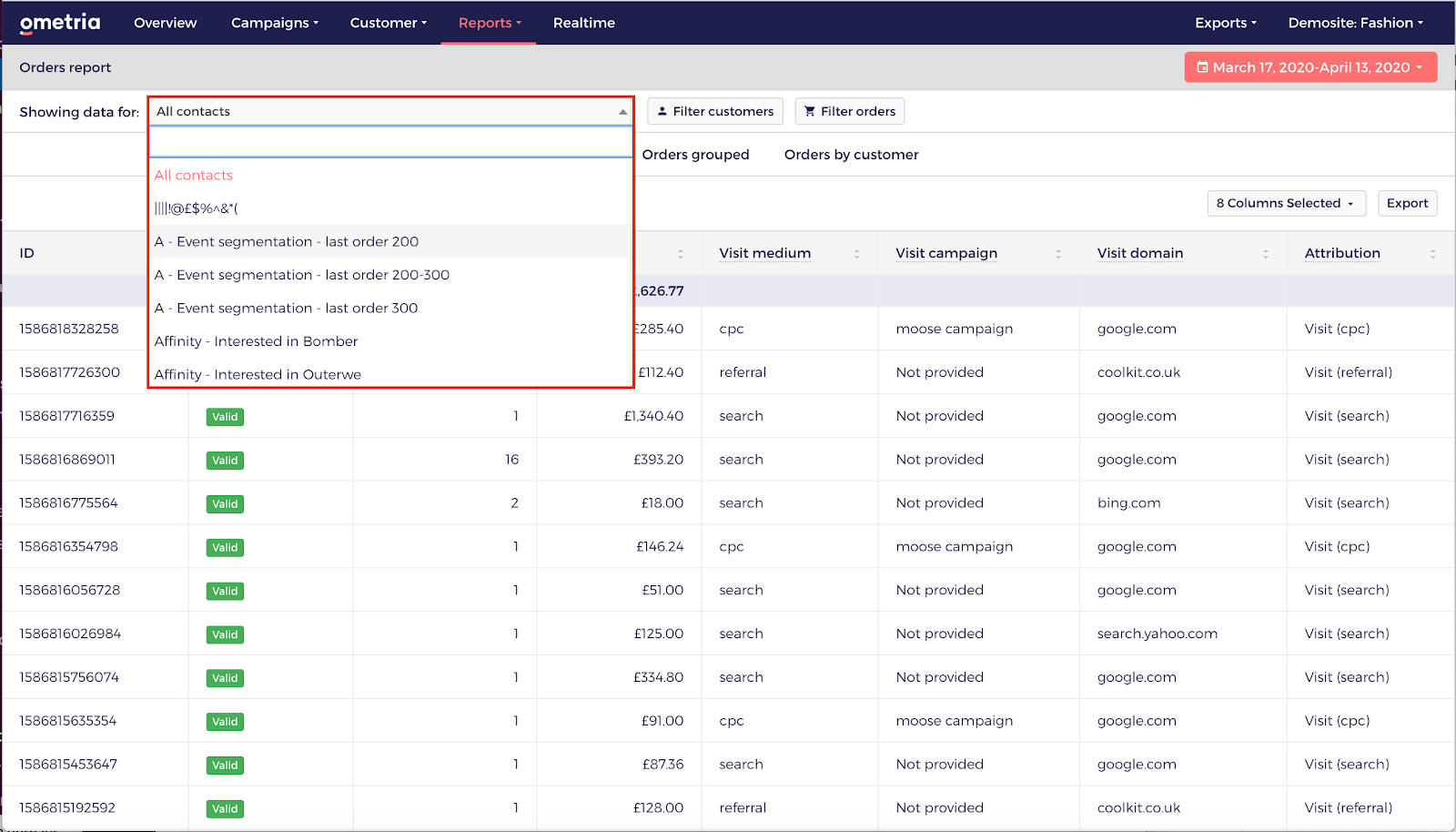 You can also use the Customer filter to further filter your contacts (either in a specific segment, or all contacts):

Additionally, you can also use the orders filter to include orders that meet any of the following conditions.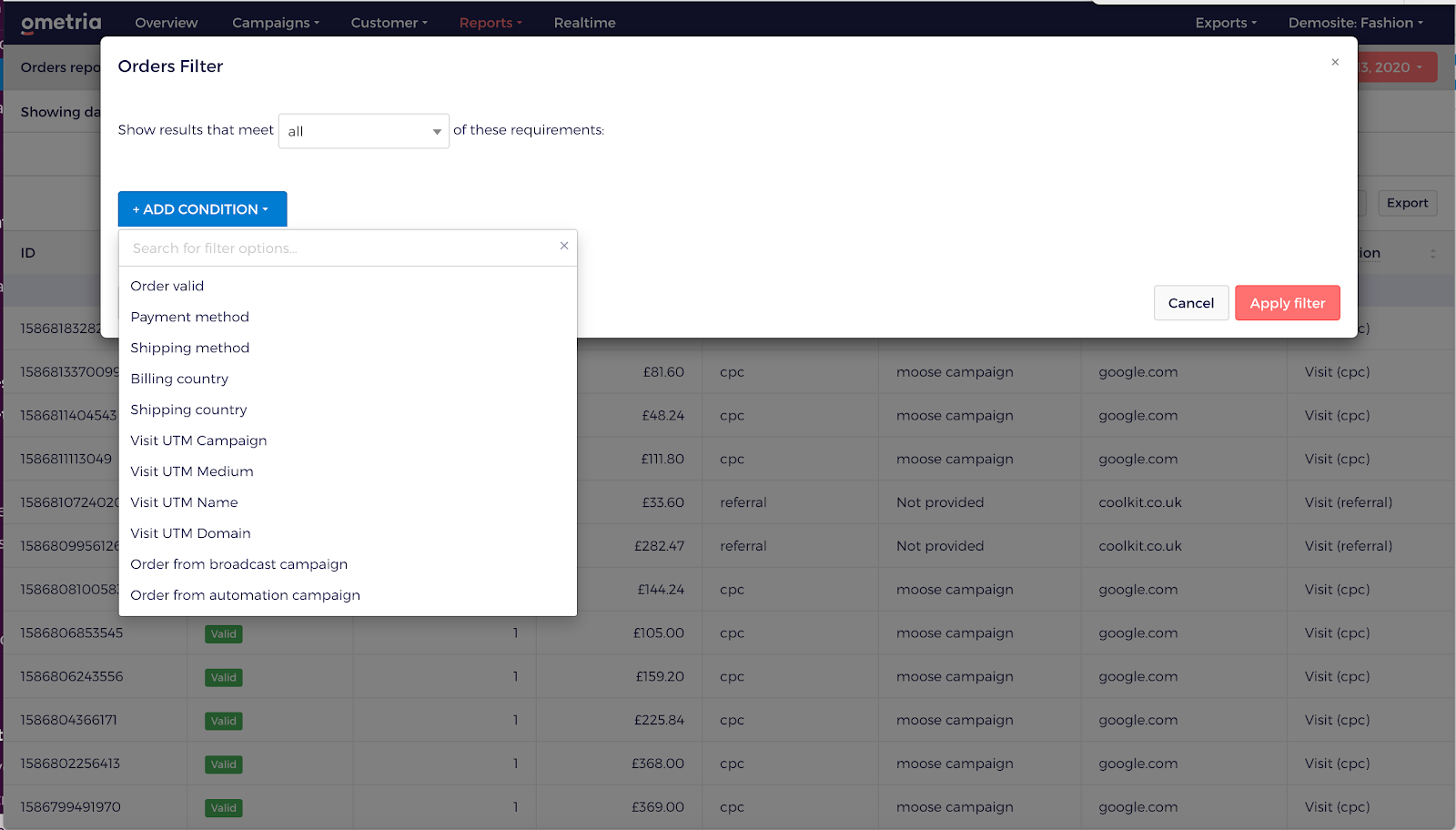 The filters and conditions you select will apply across all of the tabs in the orders report (list, grouped, and by customer).
See: