The Email interaction cohort report is built to help you gain insights on how your subscribers are interacting and engaging with your email campaigns over time.
A 'cohort' is a group of contacts that share a common characteristic. In this report, a cohort is a group of contacts that subscribed in the same month.
To learn more about customer cohorts in Ometria, see the Cohort report.
Go to Reports > Email interaction cohort report: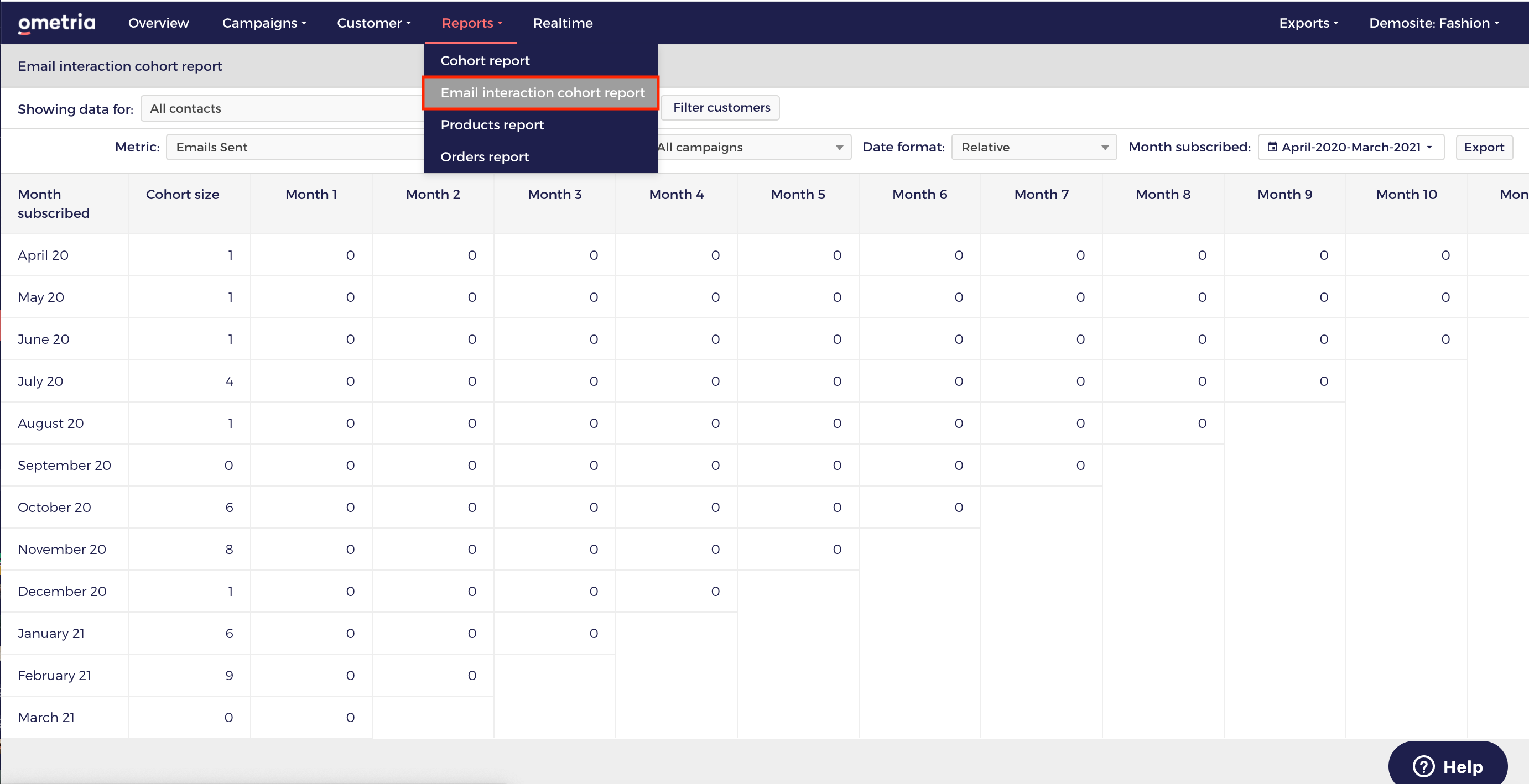 Once you've configured the Email interaction cohort report to your liking, you can select Export at any time and download the report as a CSV file or an .XLSX file (optimised for MS Excel).
Use the Showing data for drop-down to select a saved segment to analyse: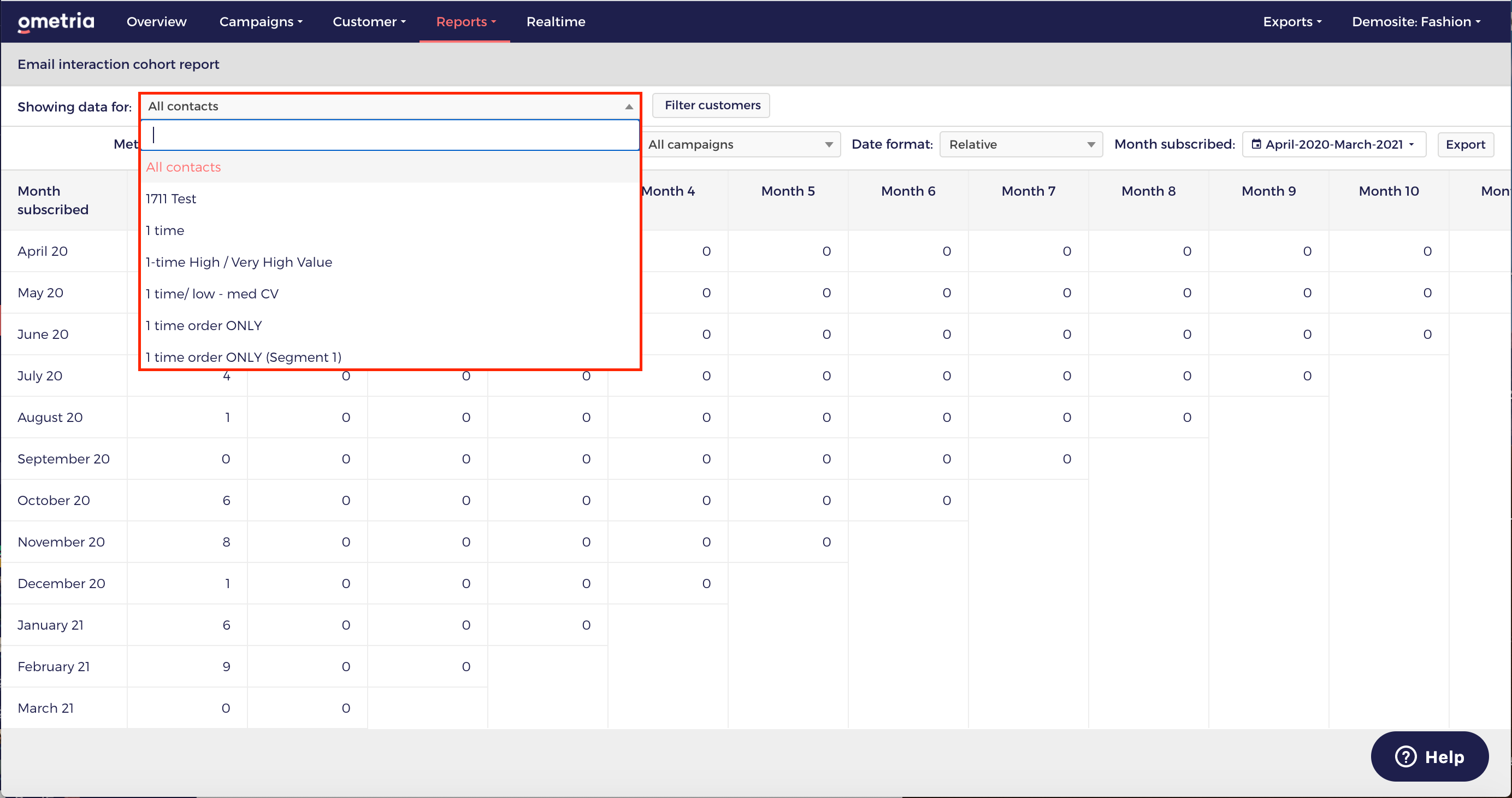 You can also use the Customer filter to further filter your contacts (either in a specific segment, or all contacts):

Whatever segment you select or filters you configure, the report will show contacts currently in that segment at the time of selection (i.e. today), regardless of whether they were in that segment at the time the email metric (e.g. send) occurred.
E.g. If you have a segment for 'loyal customers', the 'emails opened' metric in this report will show how the customers who are now in the loyal segment interacted, from the first month they subscribed.
The report does not show how the email interaction of loyal customers evolves with time; it shows how the email interaction of customers who are currently loyal has evolved with time.
See also: Grouping cohorts in the email interaction cohorts report
Use cases: