The Realtime dashboard's Event stream displays contact's email addresses as their visits and orders arrive in real time: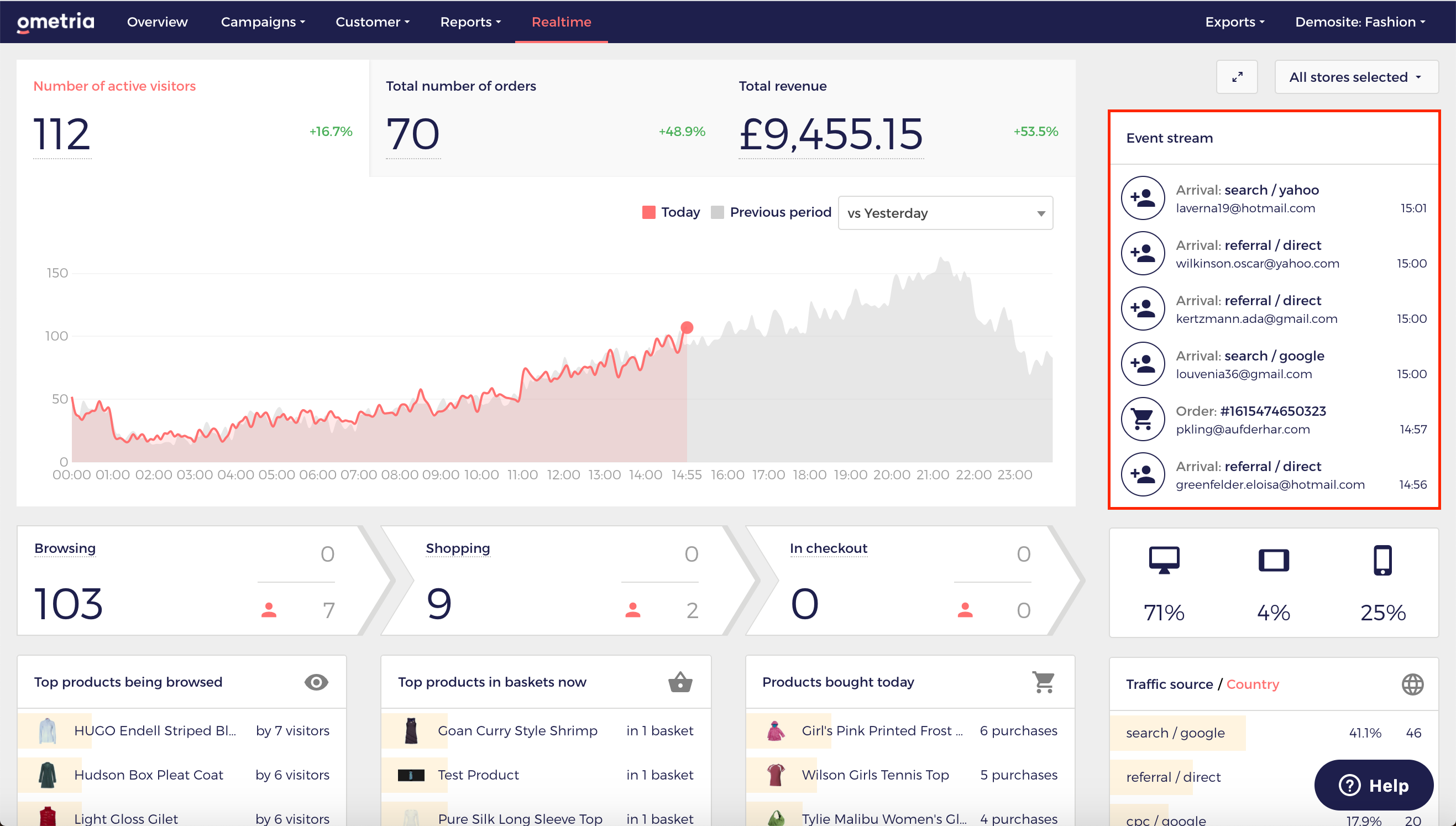 You can choose to hide this personally identifiable information (PII) from the Realtime dashboard - this is useful if you're using the CRM only user option for some of your users.
Users with CRM only permissions can only see the Realtime dashboard, static segments and coupon pools.
To protect your contact's information from these users, contact Support to have this functionality switched on for your account.
PII hidden: