Administrator users and users with the correct permissions can anonymise contacts in Ometria, i.e. remove all personally identifiable information (PII data) from Ometria.
This doesn't affect other statistics, e.g. number of orders, number of visits - it only makes the contact anonymous. This is to avoid data degradation, so you can still use the anonymised data for meaningful customer analysis.
When you anonymise a contact, they will no longer be tracked in Ometria, and they can't receive emails from you.
However, if the contact enters their email address on your website after being anonymised, they will re-enter Ometria as a new contact. This is because they have effectively given permission for their details to be used again.
You can bulk anonymise contacts via API:
Anonymise individual contact
To anonymise an individual contact, navigate to their contact profile: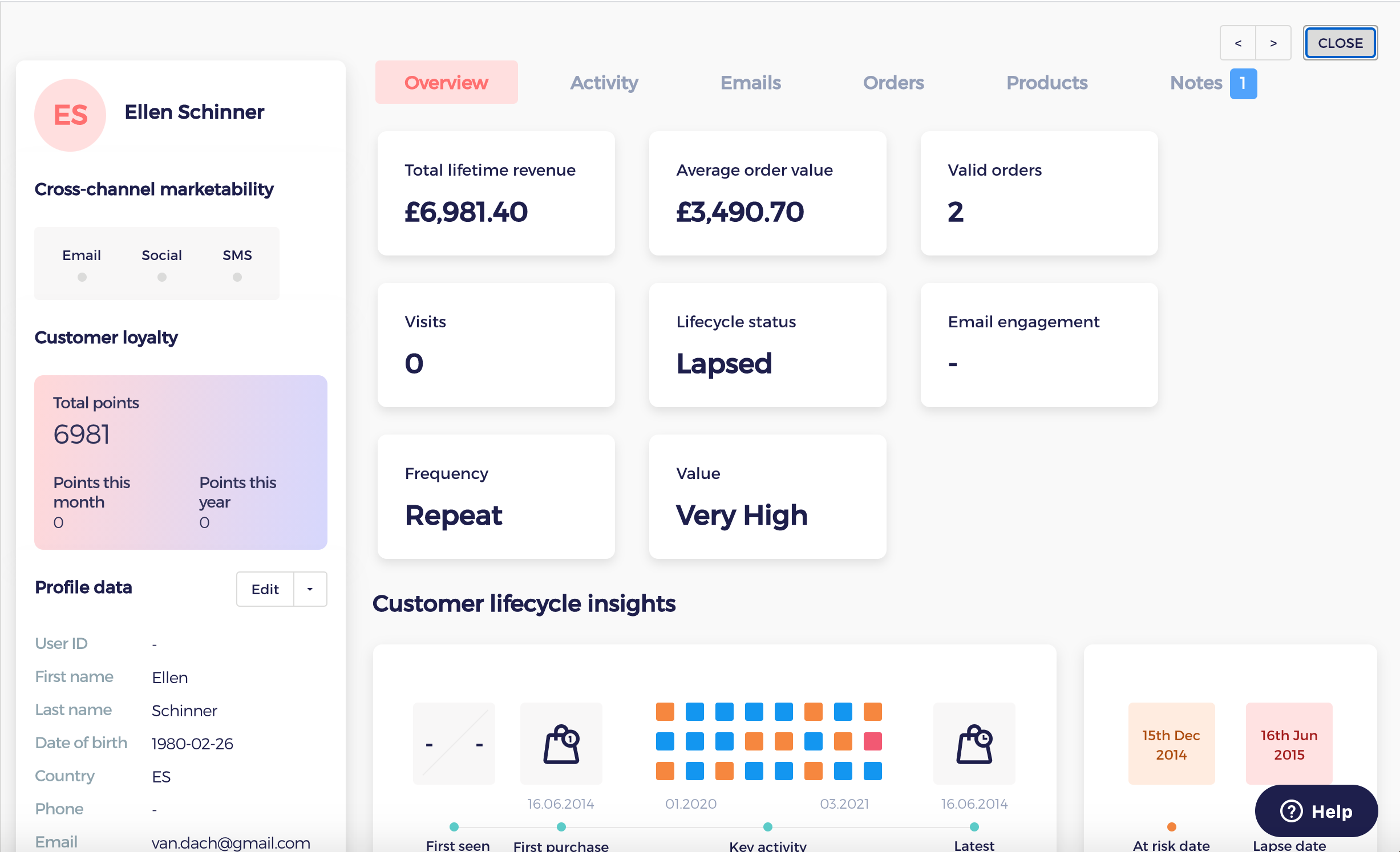 Select Anonymise contact from the Edit drop-down: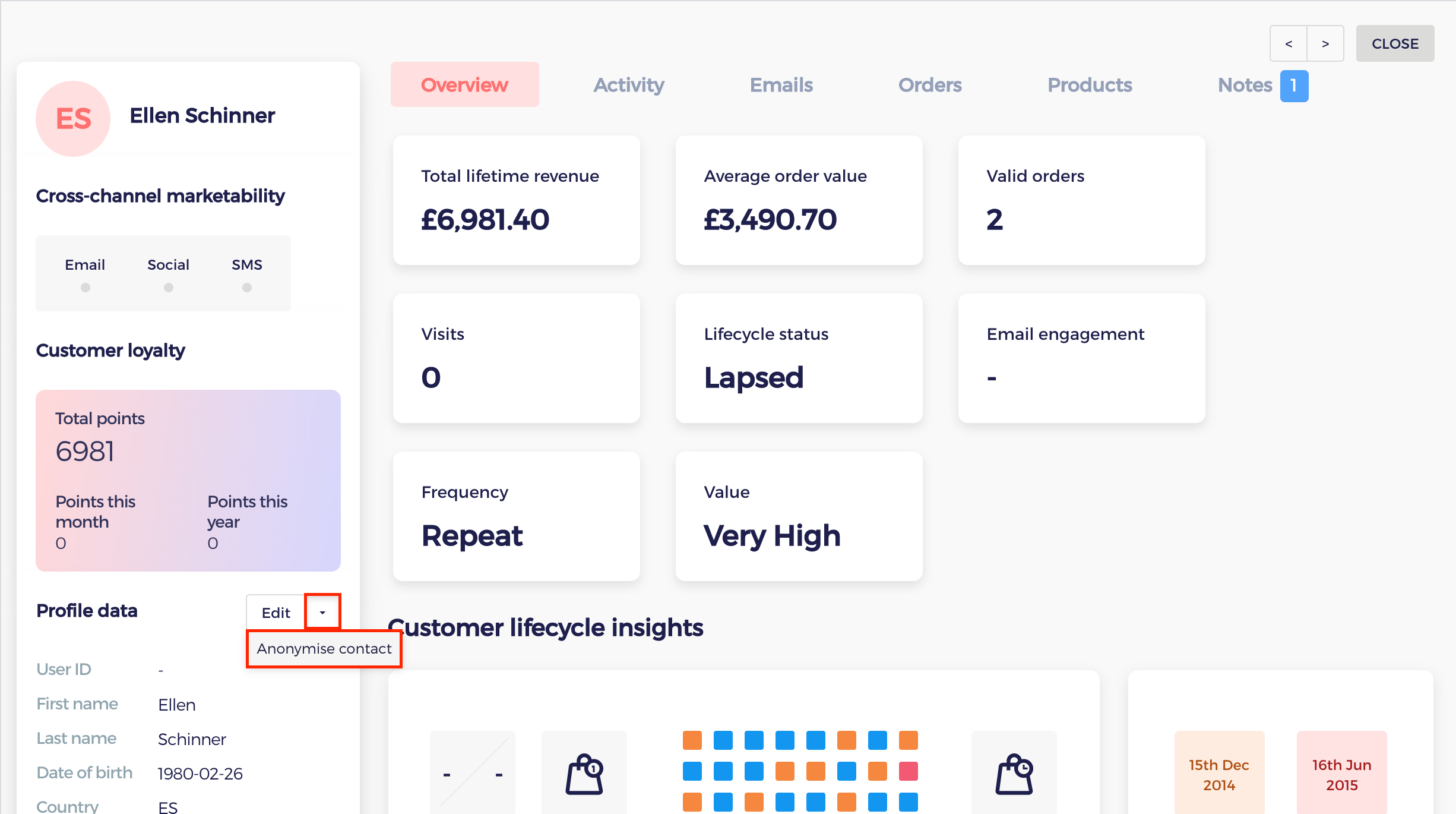 A pop-up displays, explaining that once you anonymise the contact it cannot be undone: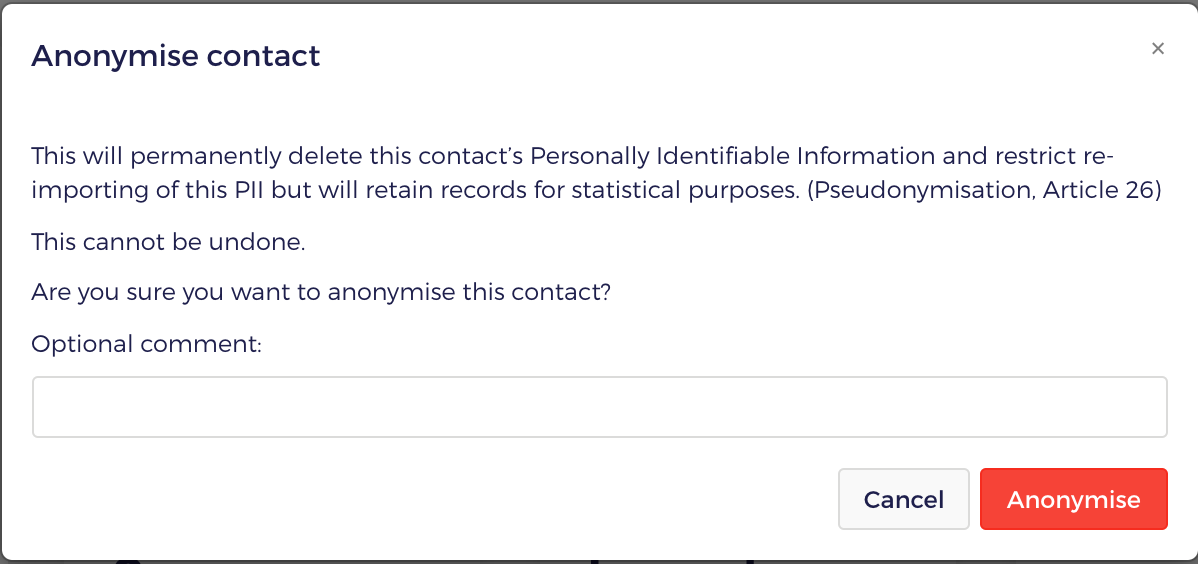 Enter a comment to explain the anonymisation if you like, and select Anonymise to continue.
You'll see the following:

Note: It's a good idea to make a note of your deletion request identifier in case you need to query this request with our support team.
Once the anonymisation has processed, none of the contact's personal information will display in Ometria, including their name and email address: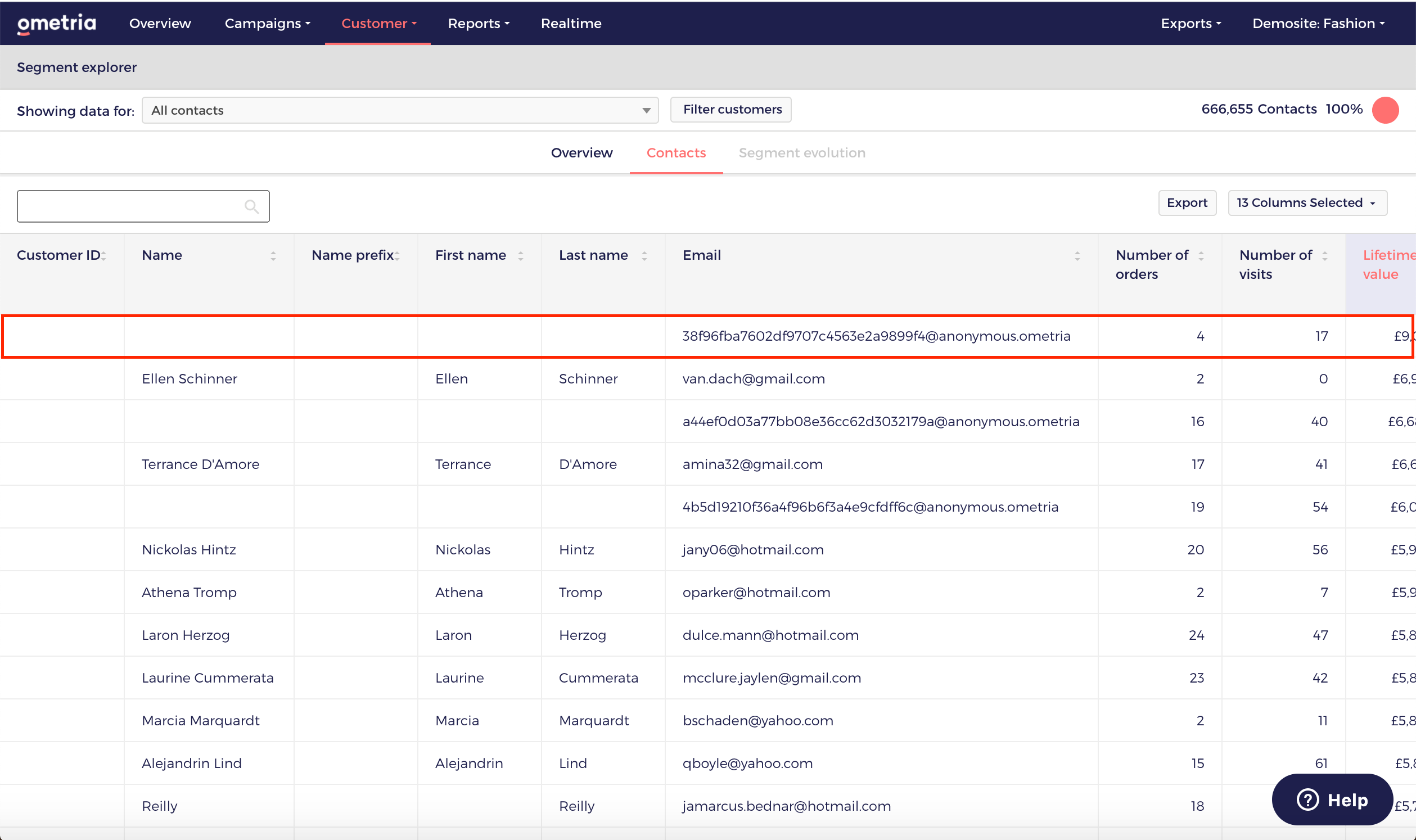 If you click through to the contact's profile, you can see that they have been anonymised in the Ometria platform, but their revenue and attribution information remains intact for reporting purposes: