Ometria's AI-powered predictive frequency feature gives you insight into the future of your campaign sends, allowing you to test the best sending frequency for your account.
Our predictive frequency model looks at your customer data and counts events such as clicks, orders and opt-outs per month.
Using this information, our model predicts an ideal sending frequency based on your unsubscribe rates, engagement metrics and the likelihood of your contacts to place an order.
Beware: If you have less than six months' data for email engagement and orders, your predictive frequency dashboards might appear empty.
To get to the predictive frequency dashboard, go to Customers > Segment explorer and select the Predictive frequency tab: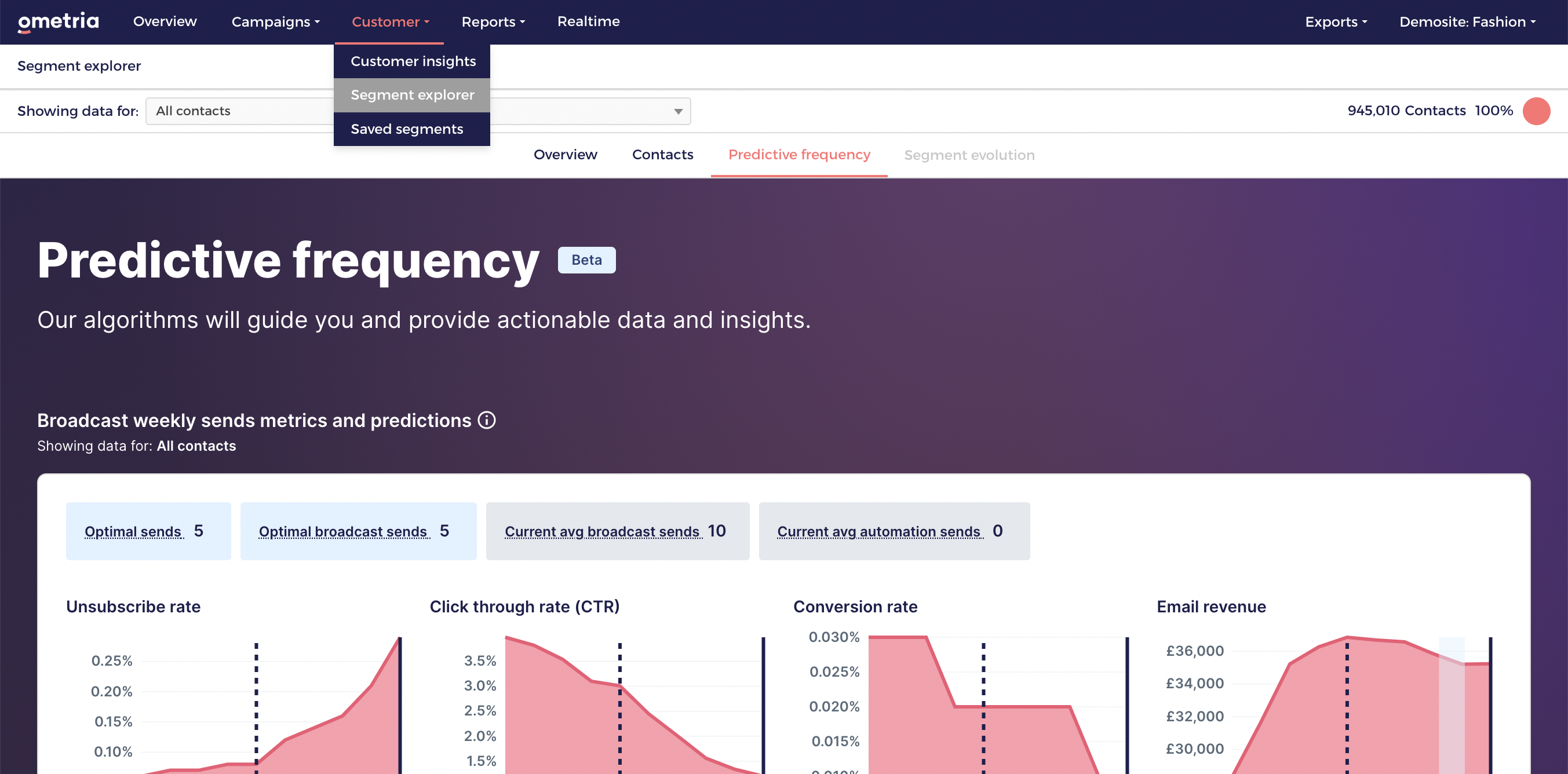 See also:
Video demo