Frequency capping in Ometria means setting a limit on the number of communications a contact receives per day and per week.
Your transactional sends are not affected by the frequency caps you set.
Generally, it's uncommon to send 'too many emails', especially when using automation campaigns, but can sometimes happen if you are running a lot of campaigns at the same time.
How it works
When a campaign is about to start sending, Ometria automatically checks the total number of communications a contact has received within the specified time period.
Frequency capping allows you to set a limit on this number.
The frequency cap is checked at the point of send for each contact. If a contact reaches their frequency limit for the day/week, they will drop out of the campaign and will not receive the communication.
Note:
Automation campaigns in
testing mode
do not count
towards your frequency cap.
See also:
Exclude automation campaigns
Note: To disable frequency capping altogether, leave all fields blank.
You can exclude individual automation campaigns from your frequency caps - e.g. so that no matter what, contacts always receive your welcome campaigns, birthday emails etc.
Click the drop-down and select the campaigns you want to exclude: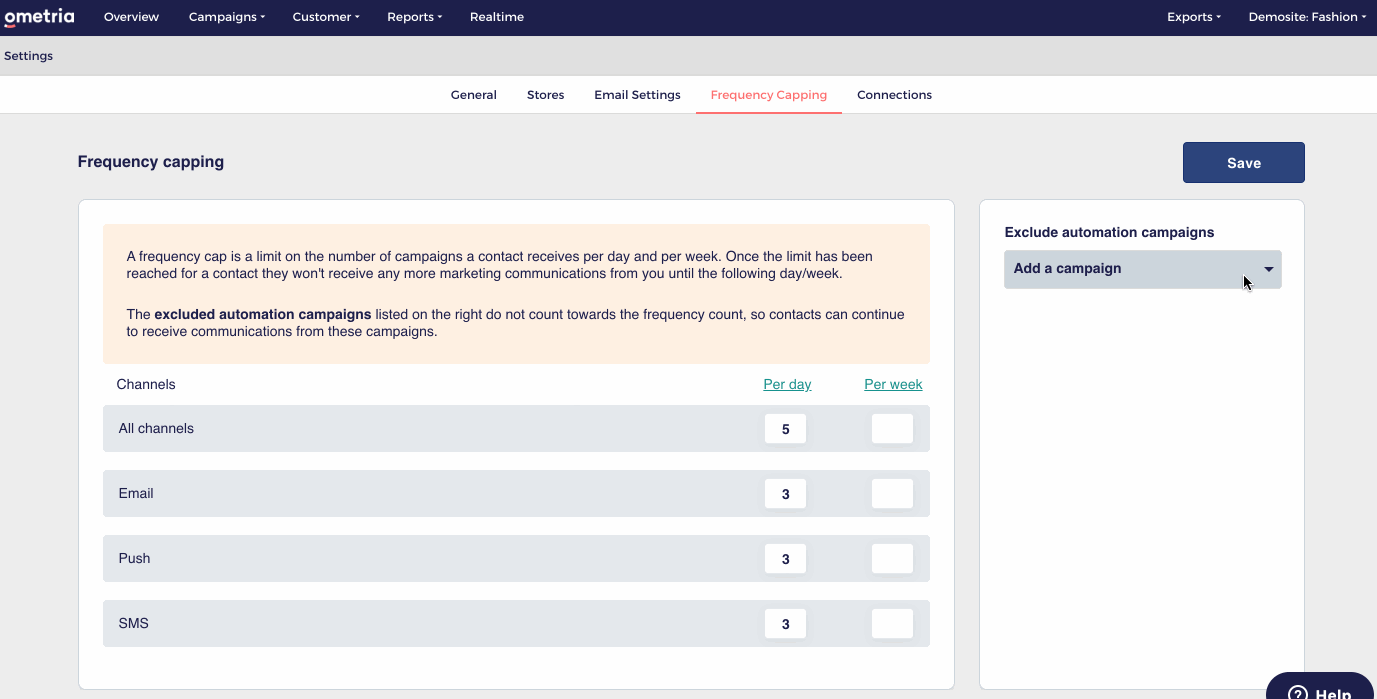 These campaigns won't be affected by your frequency caps, and communications received by contacts in these campaign won't count towards their frequency cap.
Once you've added a campaign to the exclusion list please allow two hours for the change to be applied.
Note:
Only automation campaigns which have been set to
active
at least once display in this list. Campaigns that were previously active and are now paused or inactive will still display and can be manually removed by clicking the X.
Ignore frequency capping for broadcast
Note: To disable frequency capping altogether, leave all fields blank.
To exclude a specific broadcast campaign from your frequency caps go directly to the broadcast builder and check the Ignore frequency capping box: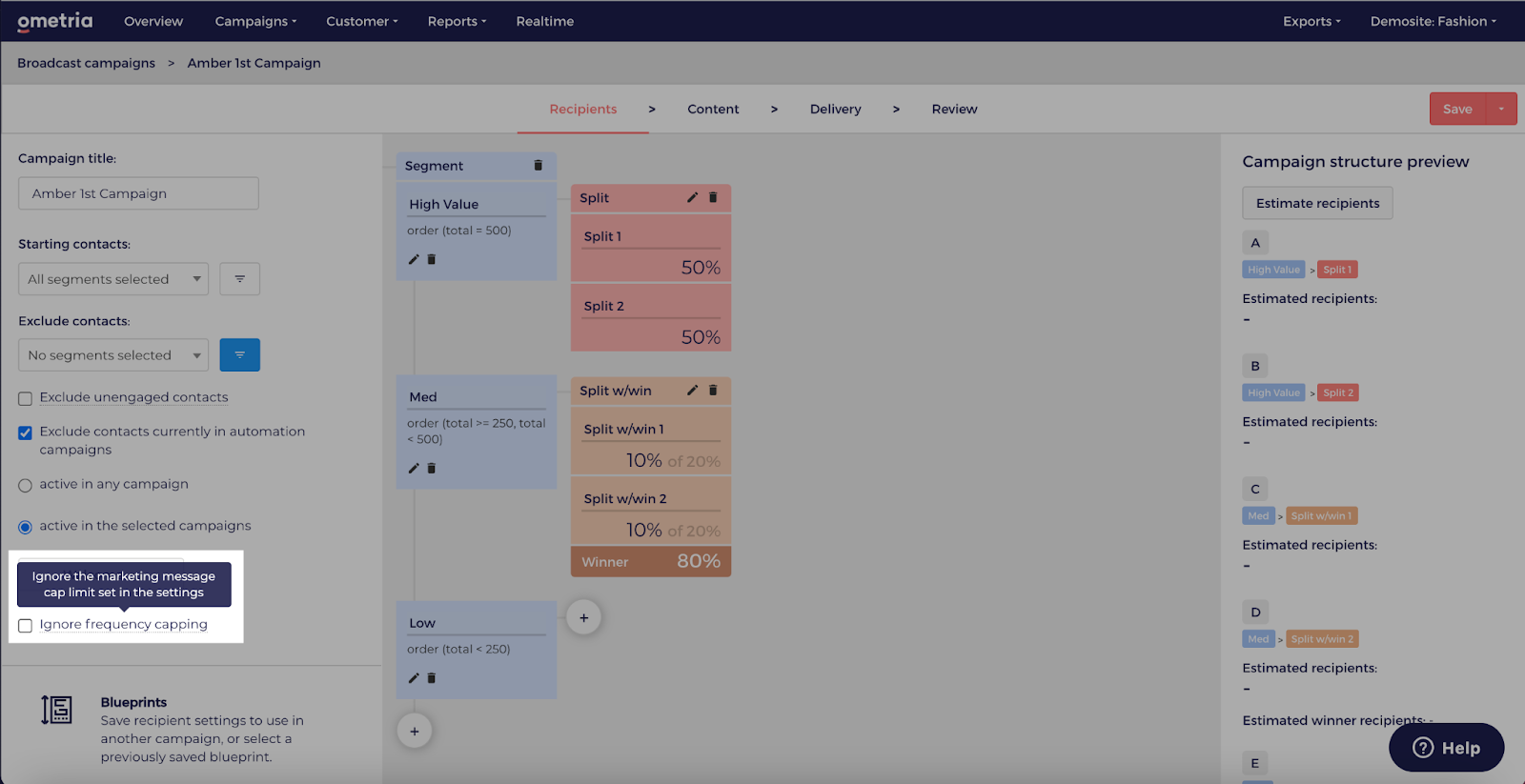 Once checked, any communications received by contacts in this campaign will not count towards the frequency cap.