Having a clear understanding of your brand is key and this should always reflect in your emails, which then makes them easy to identify as a customer.
Headers and footers
Include a header and footer in all of your email templates.
This helps to create a consistent look and feel throughout your emails, making them easier to recognise.
See also: Email footers best practices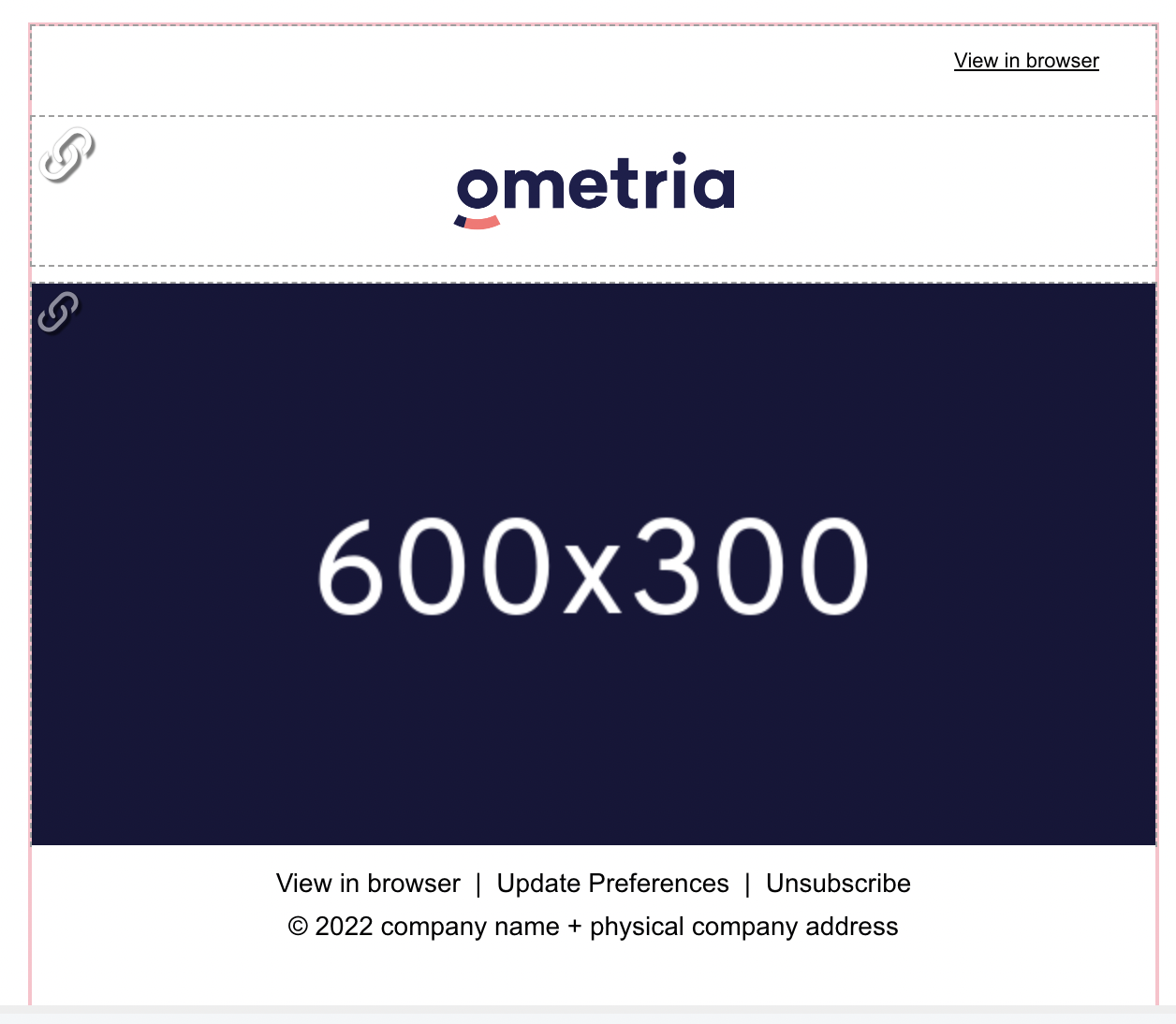 Consistent width
Set a consistent width for your email template - 600px is a good standard size for most emails.
A set width also makes it easier to build more complex structures into your template, e.g. three or four images on one row, as long as the image sizes add up equally to 600px: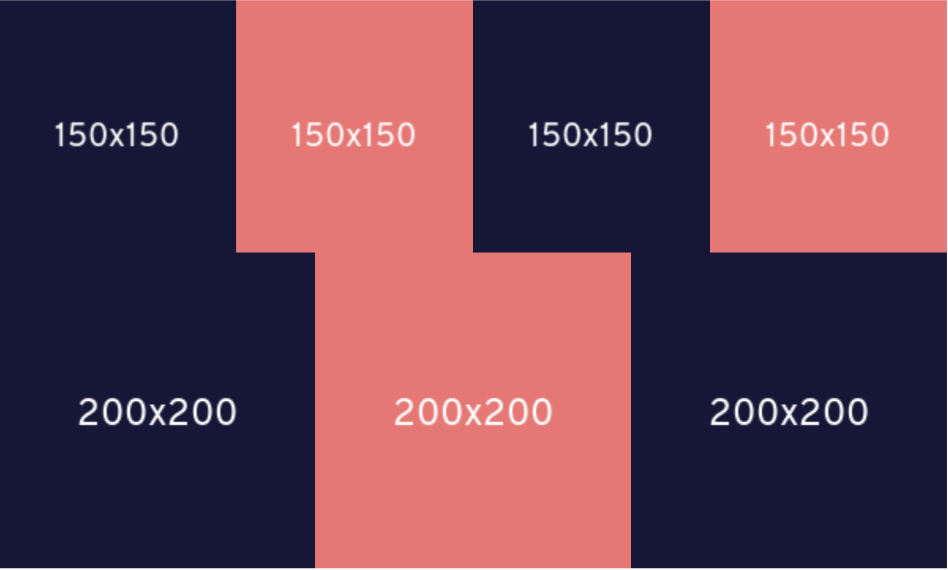 Optimise for mobile
More than half of all email opens happen on mobile devices.
Keep this in mind when designing your email and make sure it is mobile-friendly and responsive:
Keep the layout simple
The layout of the email should be simple and easy to navigate.
It's best to use a single column layout, as it works well on both desktop and mobile devices.
Use a responsive design
A responsive design will automatically adjust the layout of your email to fit the screen size of the device it's being viewed on, so your email will look great on both desktop and mobile devices.
Use a clear and readable font
Use a font that is easy to read on small screens. Sans-serif fonts like Arial or Helvetica are good choices.
See also: Email fonts best practices
Optimise images
Use images that are optimised for mobile devices.
This means using images that are small in file size and can load quickly on a mobile network.
See also: Images in email templates best practices
Use a clear and compelling call-to-action (CTA)
Your CTA should be easy to find and should clearly indicate what action the reader should take.
See also: Calls to action (CTAs) in email templates
Test your email
Before sending out your newsletter, test it on different mobile devices and email clients to make sure that it looks great and is easy to read on all of them.
See also: Testing your email template
Stack your content
Make sure you are stacking content in your emails when needed, so it doesn't end up looking squashed.
The most attractive emails look clean and simple.
On desktop:
On mobile (stacking):
Balance text and images
Email campaigns that only contain images can affect your deliverability in a negative way, as these emails are more likely to end up in the recipient's spam folder.
Too many images can also slow down your loading speed, so it's always best to balance text and images as much as you can.
See also: Image optimisation for email
Think carefully about the placement of your content and hierarchy.
Main offers should be close to the top of the email, as you want your contacts to see these first.
Tip! If you have a navigation bar in your email, you can hide it on mobile so that your main offer is more visible. Do this by applying class="hide" to the element(s).
More best practice guides