Retailers who onboarded after January 2022 have access to additional HTML settings for their template blocks.
These settings allow you to customise the way your emails display, including:
Hide or show elements like product titles, prices and CTAs
Define how content columns display for mobile devices - side by side or vertically stacked
Set a maximum number of products to display in a product block.
Video tutorial
Finding the settings
In Ometria, go to Campaigns > Templates and open a template in the visual editor: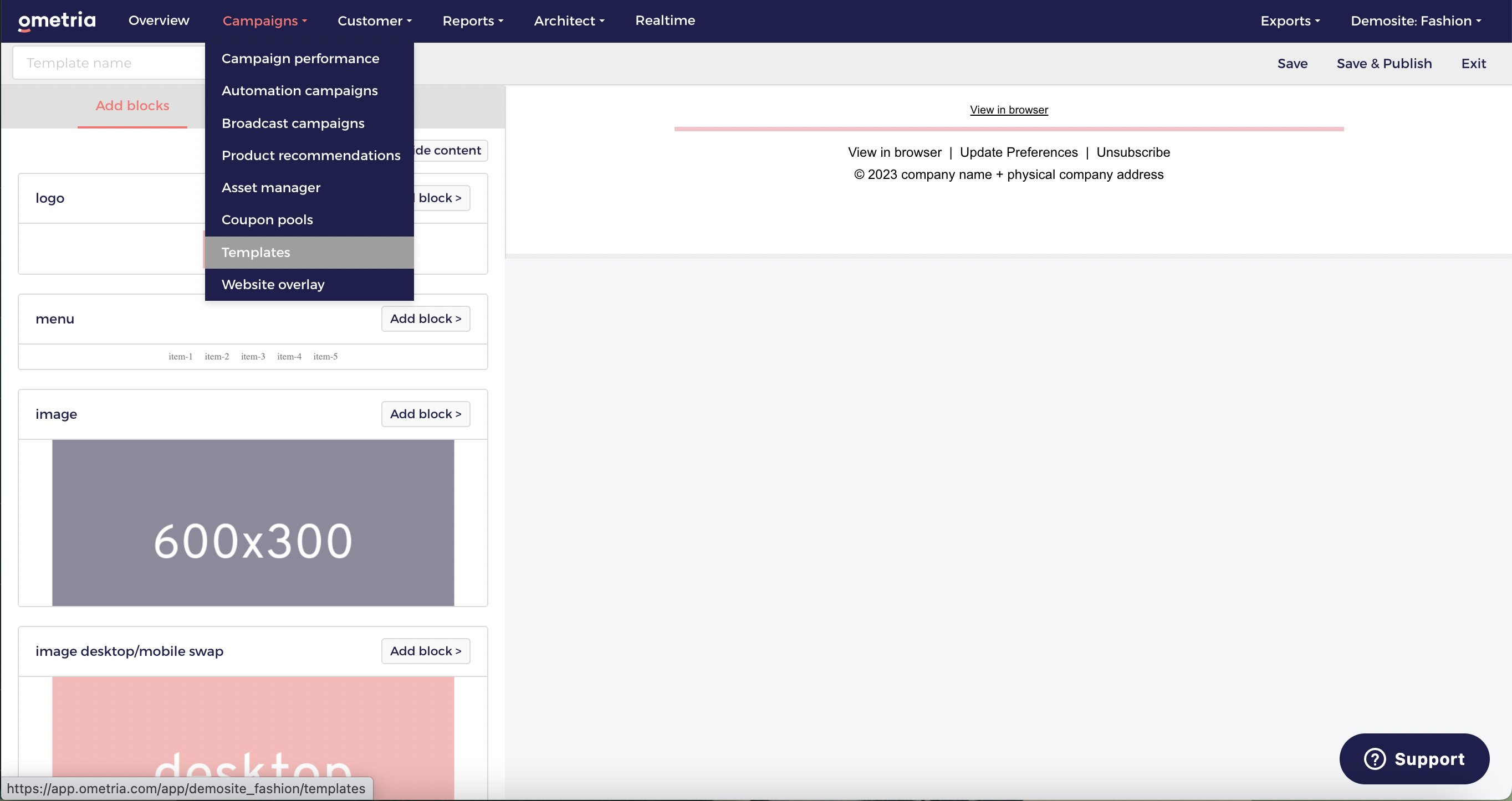 Choose the blocks you want to use in your email, then select the Edit template tab in the left hand panel.
If a block has these settings available, you'll find them in the first <> Html row of the block: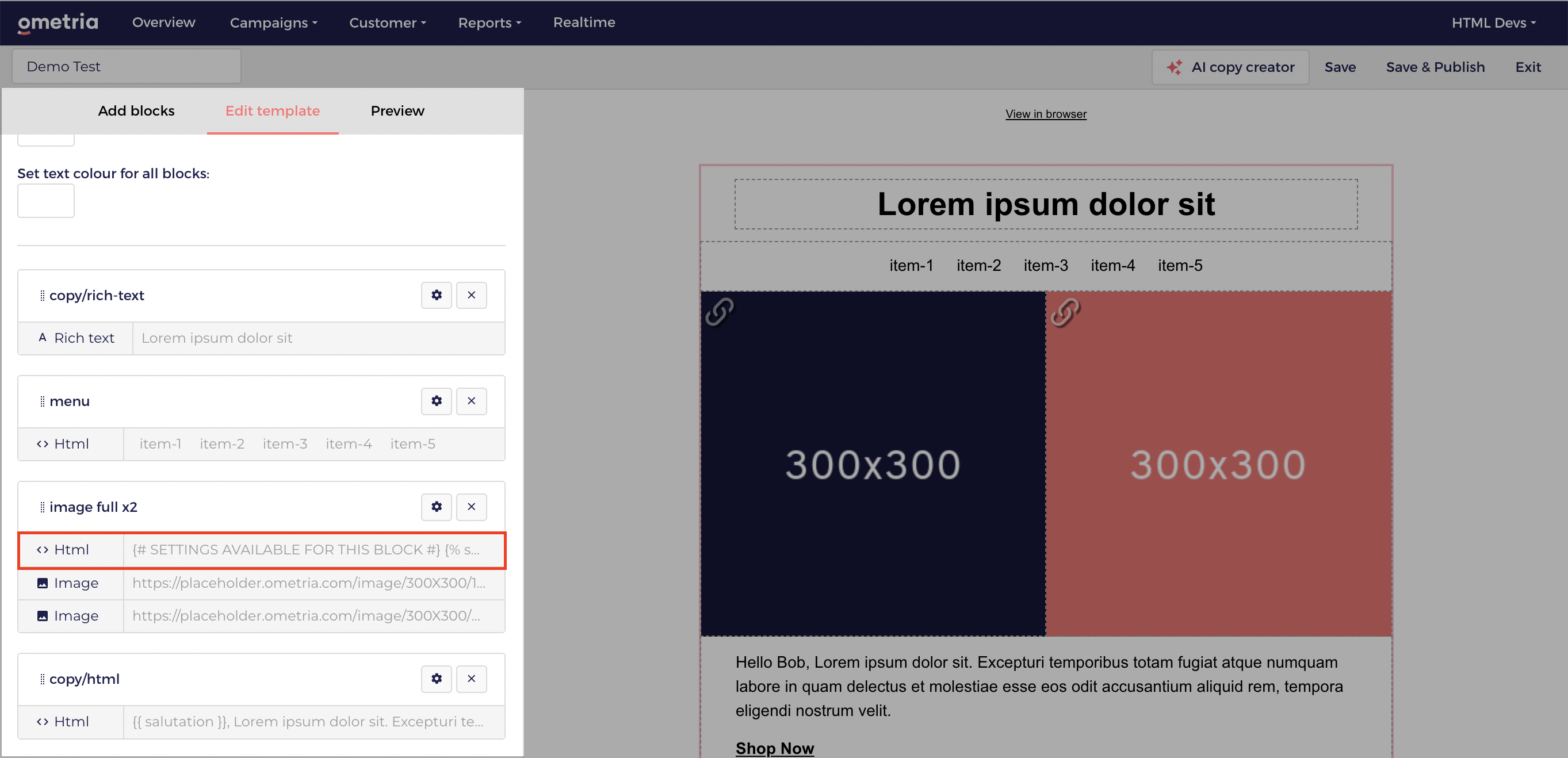 Select that top row to edit the settings.
The settings are in a code block, with guidance to explain your options: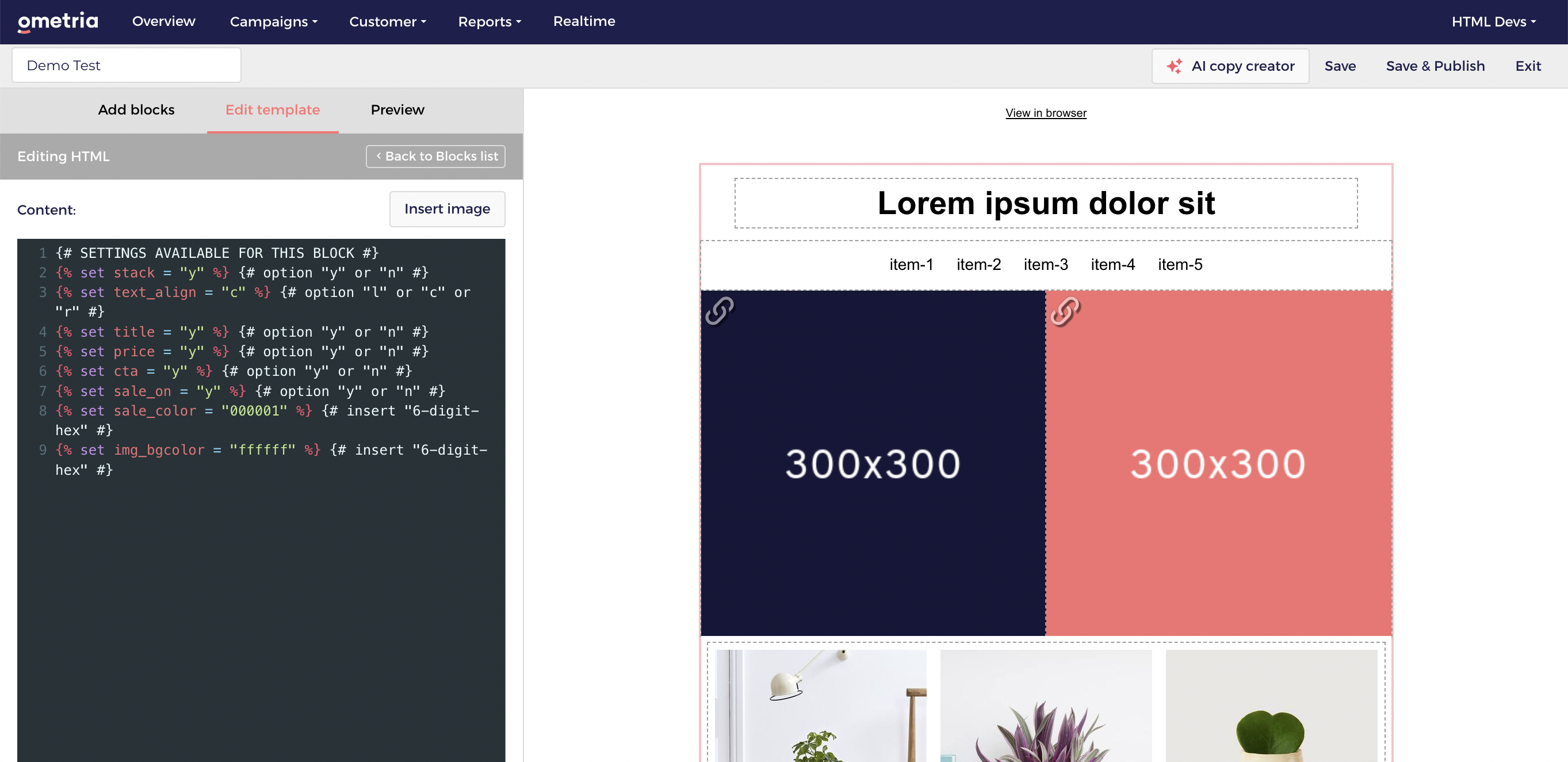 I can't see the settings!
You won't be able to access these settings for any of your template blocks if your templates were built before January 2022.
Unfortunately, we can't add these settings to existing templates because they use a different framework.
To upgrade your templates, please contact your Customer Success Representative who can discuss pricing with you and guide you through the process of rebuilding your templates.
Your journey to more dynamic templates awaits!