Administrators can create, delete and edit users' Ometria accounts from the Users and permissions tab in Settings.
Administrator user roles in Ometria have access to all of the functionality and data in your account, as well as the ability to export.
This guide explains how to change a user with the Administrator role to an 'ordinary' User with restricted permissions.
Note: Only users with the Administrator role can perform this task.
Go to: Your account > Settings > Select the Users and Permissions tab.
Change the user's role
Select the user whose role you want to change: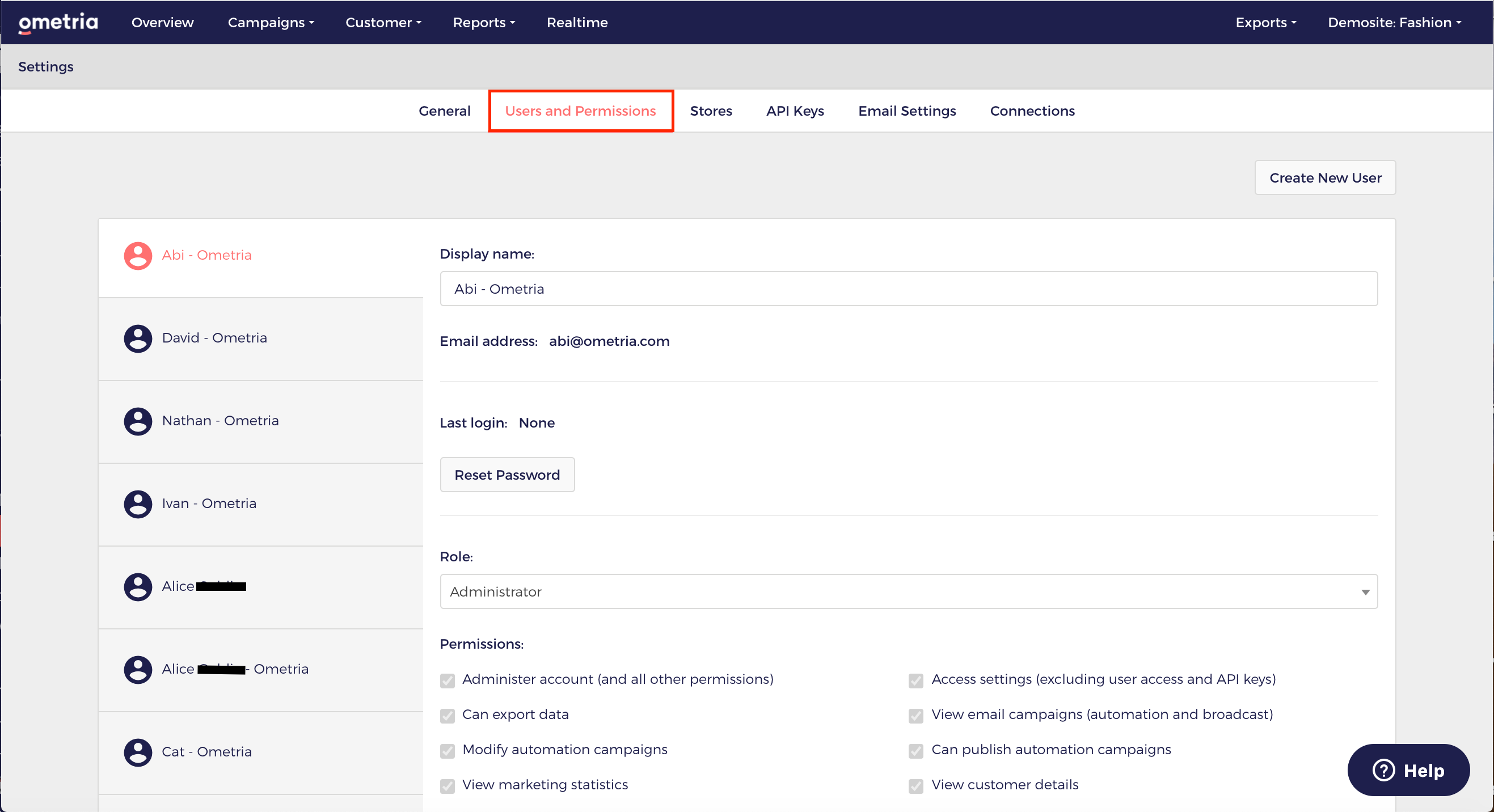 Select User from the Role dropdown, then uncheck the permission Administer account (and all other permissions), as well as any other permissions you want to rescind for this user: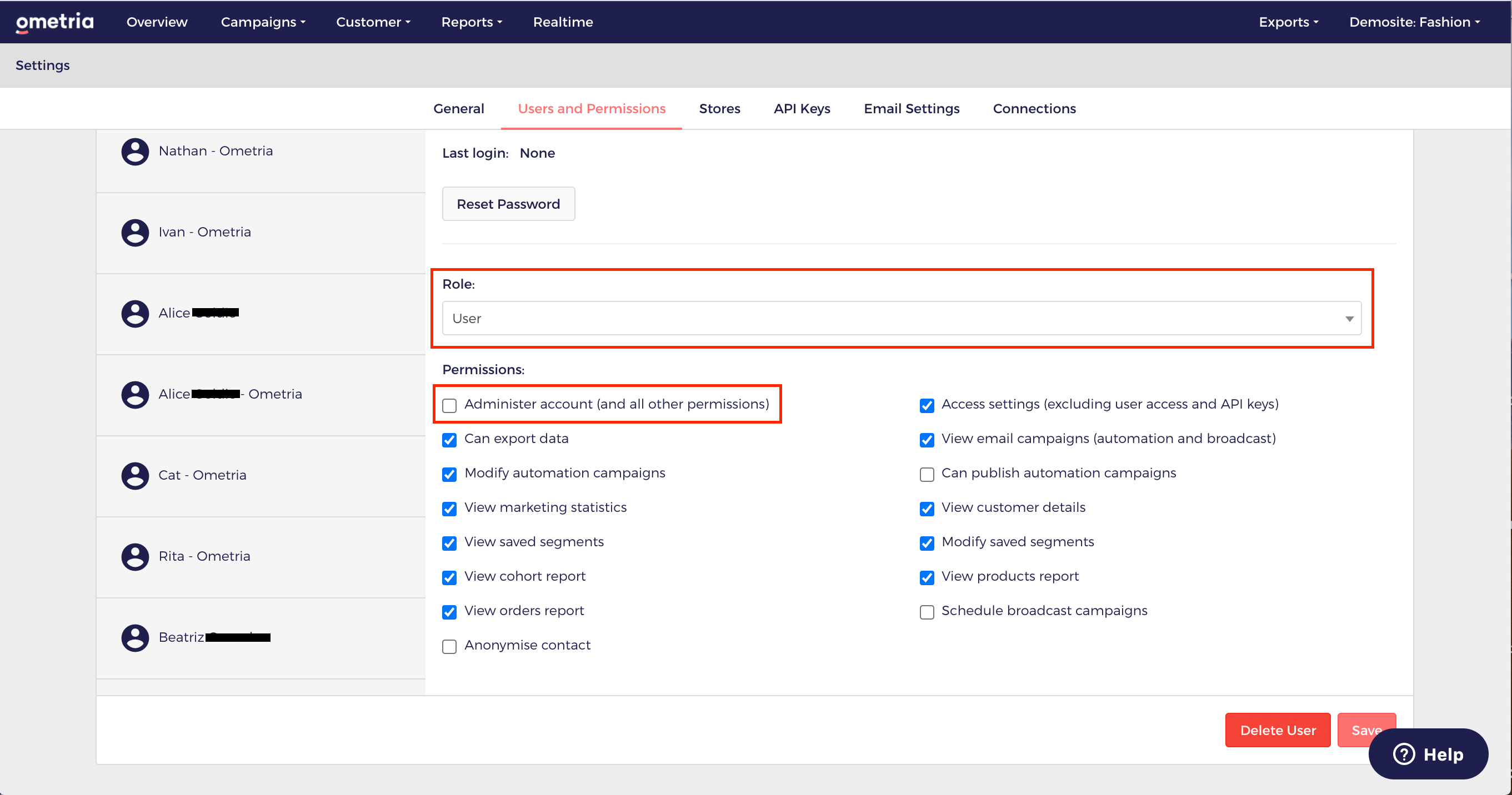 See also: User permissions
Select Save to preserve your changes.