The Overview dashboard presents the general health of your ecommerce business through dynamic graphs.
This screen is split into three panels:
The Overview dashboard is the first screen you see when you log into Ometria. You can access it from anywhere in the platform by clicking Overview in the menu bar: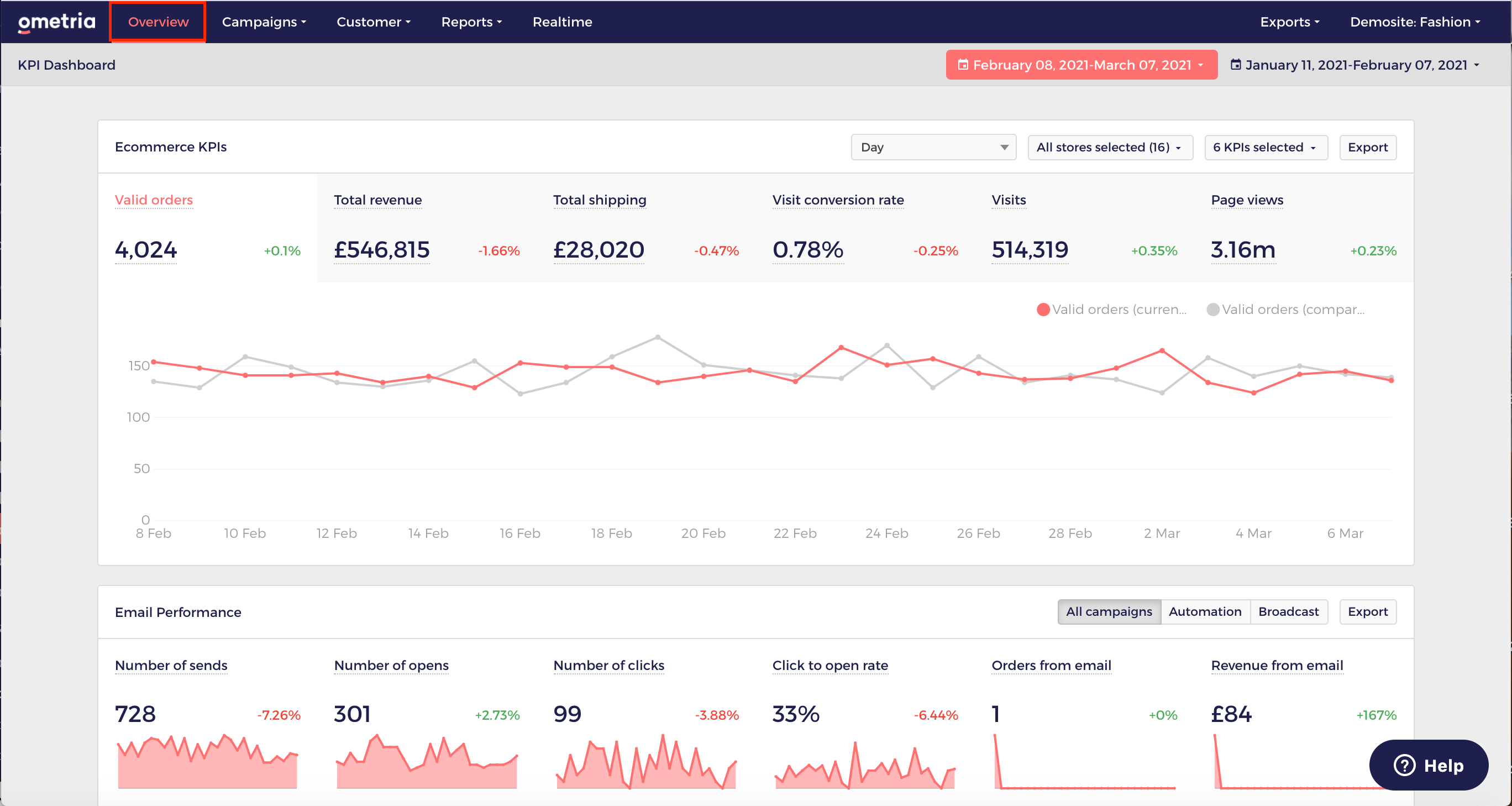 You can set your date range for reporting at the top of this screen using the date picker: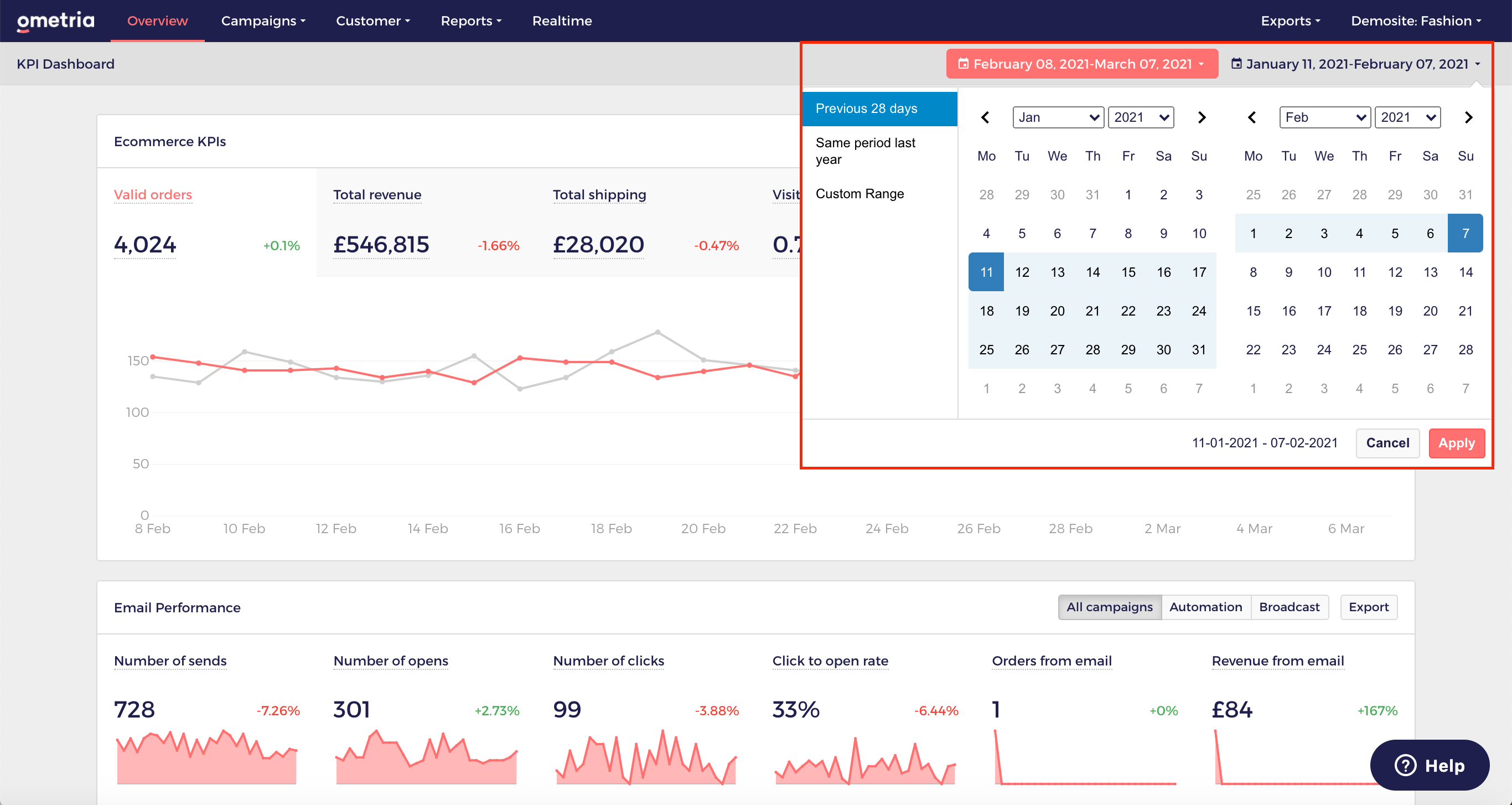 Choose any of the pre-configured ranges, or apply a Custom Range by selecting from the coral drop-down list.
The grey date range is for comparison.
See also: Date picker
The data in each of the panels on this screen can be exported to a CSV file by selecting Export.
Note: If you do not select a date range, the information displayed in the overview screen will be pulled from all of the information in your account.