From the API Keys tab in Settings, administrators can create or revoke Ometria API keys.
You can find all of our API documentation, including an API reference in our Developer docs site.
An API key is a unique identifier used to authenticate a user, developer, or calling program to an API. You might need to generate an API key if you need to send one to your agency or other third parties via a secure method.
For security purposes, you should always revoke unused API keys and use new ones. This will minimise your exposure to cyber attack.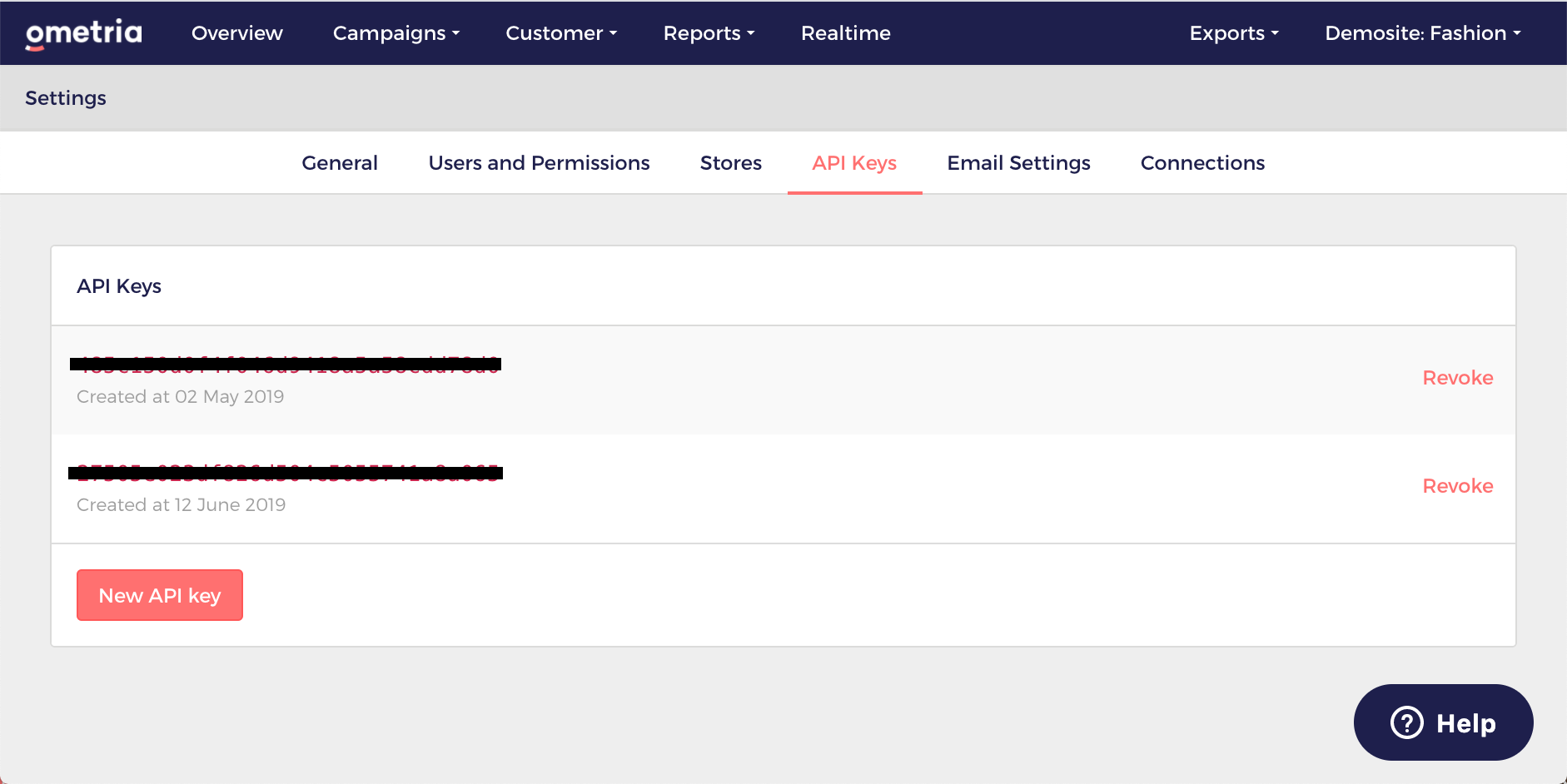 Select New API key to generate a new key, and click Revoke to remove it.
Note: It's best practice to revoke an API key immediately if it becomes inactive, lost or compromised. A revoked API key denies unwanted access to Ometria.