Administrators can create, delete and edit users' Ometria accounts from the Users and permissions tab in Settings: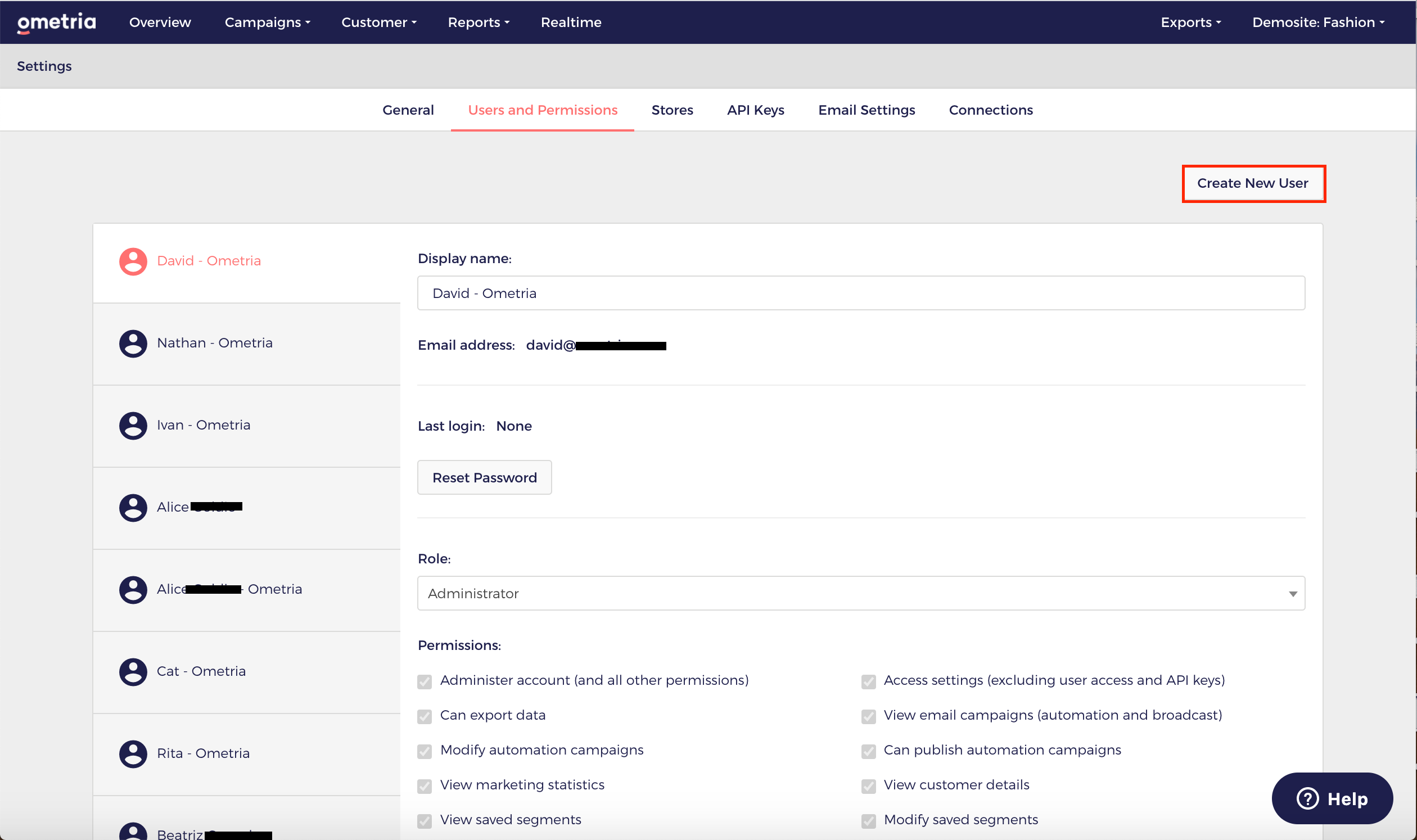 Administrators can also Create and edit new user accounts from this screen.
Select the Reset Password button to send a password reset email to the user.
Note: The reset link is valid for one day from the time of sending, so make sure that the user will be able to click the link within that time.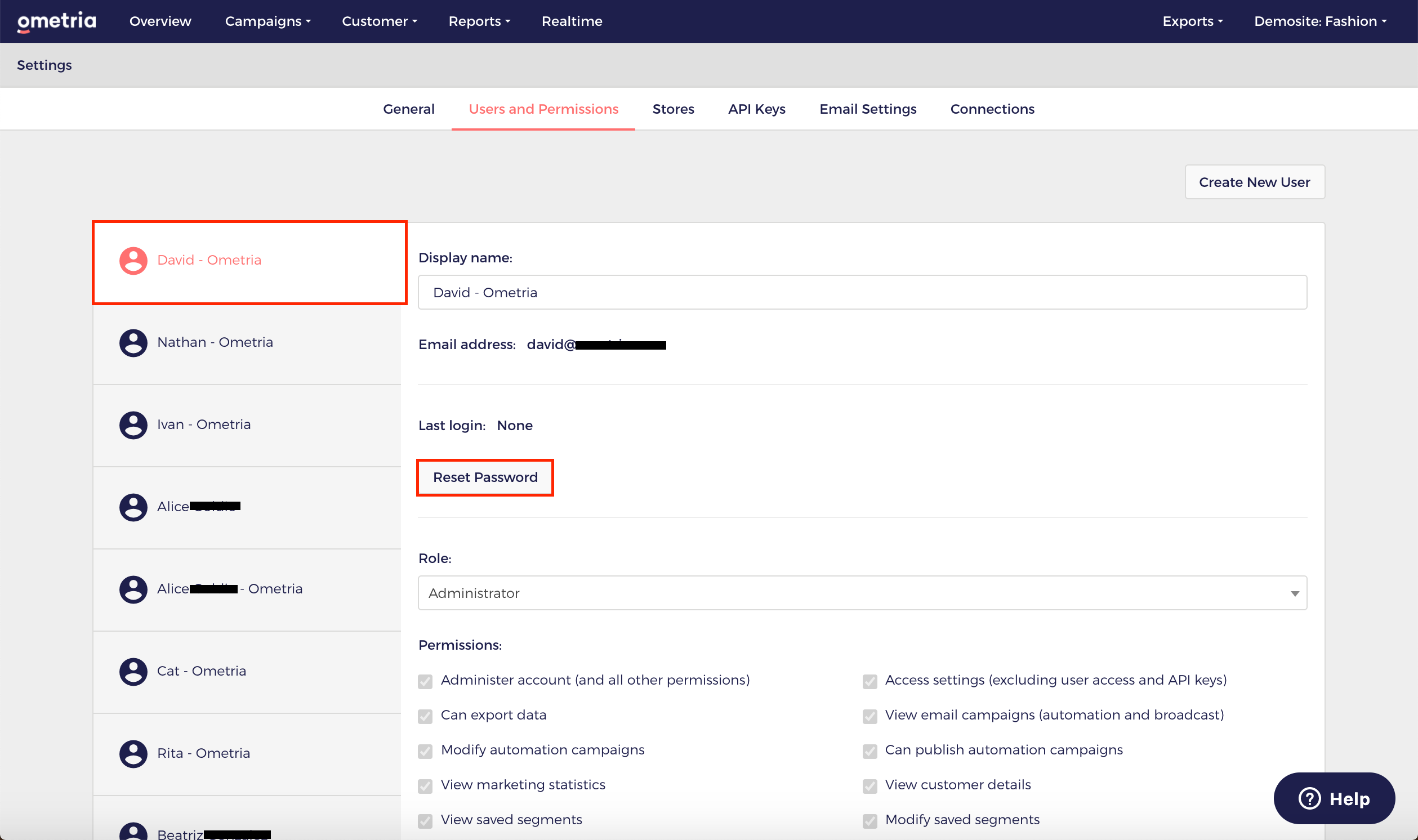 The user will receive an email providing them a link to reset their password.

Note: Passwords must be a minimum of 15 characters in length.