All of your images (assets) for use in your Ometria campaign templates are hosted in the Asset manager: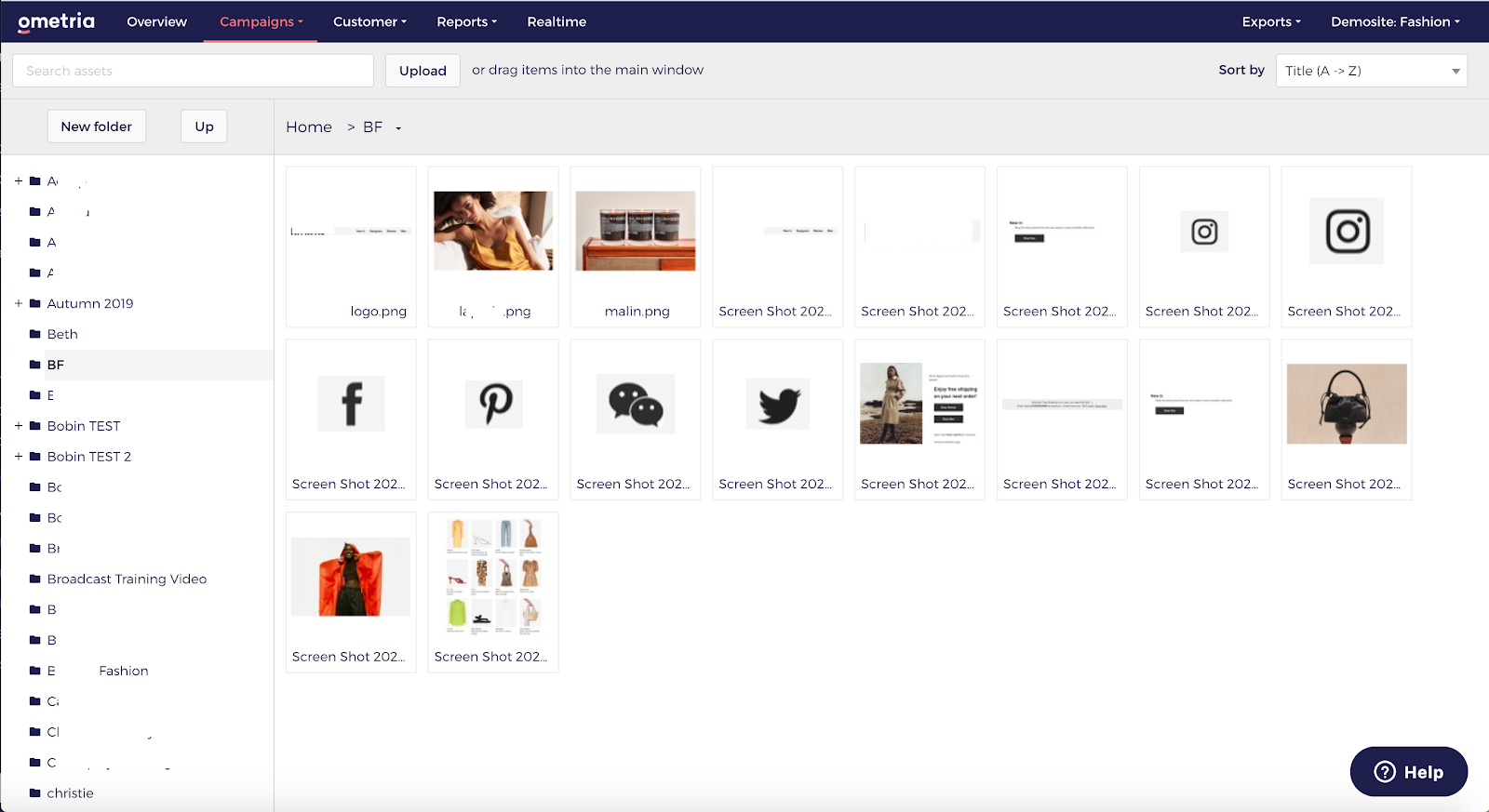 You can use these assets in the HTML editor and the Visual editor when you're creating your email templates.
Navigation
Go to: Campaigns > Asset Manager
From here, you can search, upload and sort all of your assets in Ometria.

Field
Description

Search assets

Enter an asset name to search.

Upload

To open your file browser and find an asset to upload.

Note: The maximum file size for upload into the asset manager is 5MB.

Sort by

Sort the assets in order of:

Date created (newest)

Date created (oldest)

File size (biggest)

File size (lowest)

Title (A -> Z)

Title (Z -> A)

New folder

Click to create a new folder for an asset category.

To create a new child folder, click into the 'parent' folder and then select New folder.

Up

If you have a multi-level folder structure you can click Up to return to the parent folder.
Upload assets
You can upload your assets to Ometria by selecting the Upload button, or by dragging and dropping the files directly from your computer - you can also upload multiple assets in this way.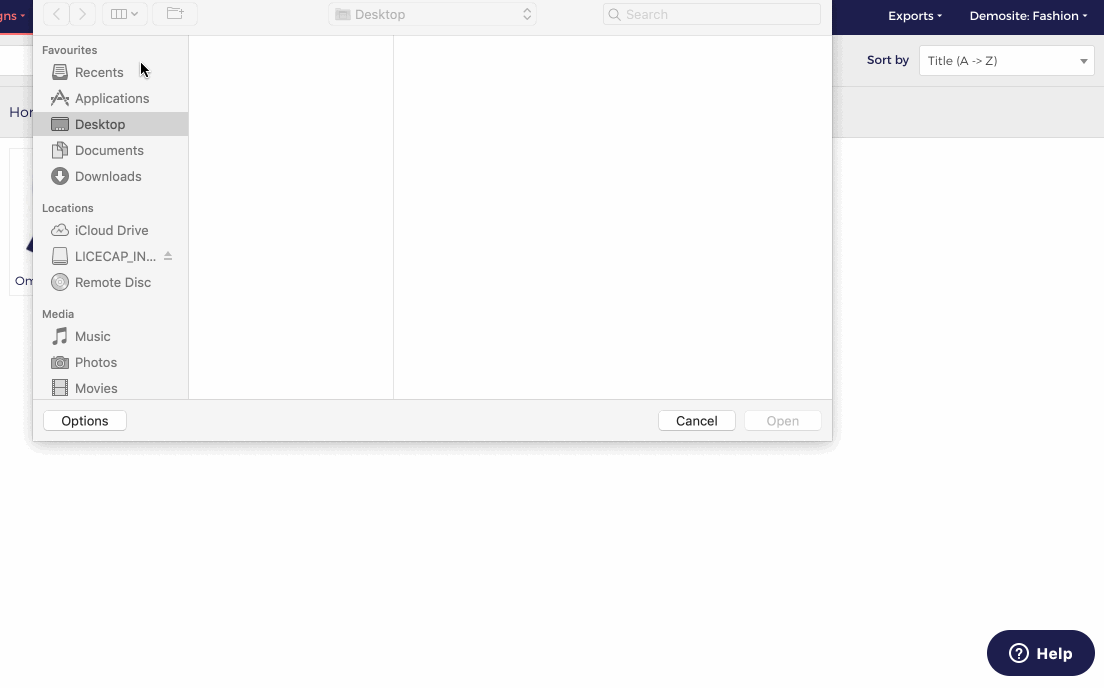 Edit assets
Select any file, or multiple files by clicking them. This opens further options in the tool bar: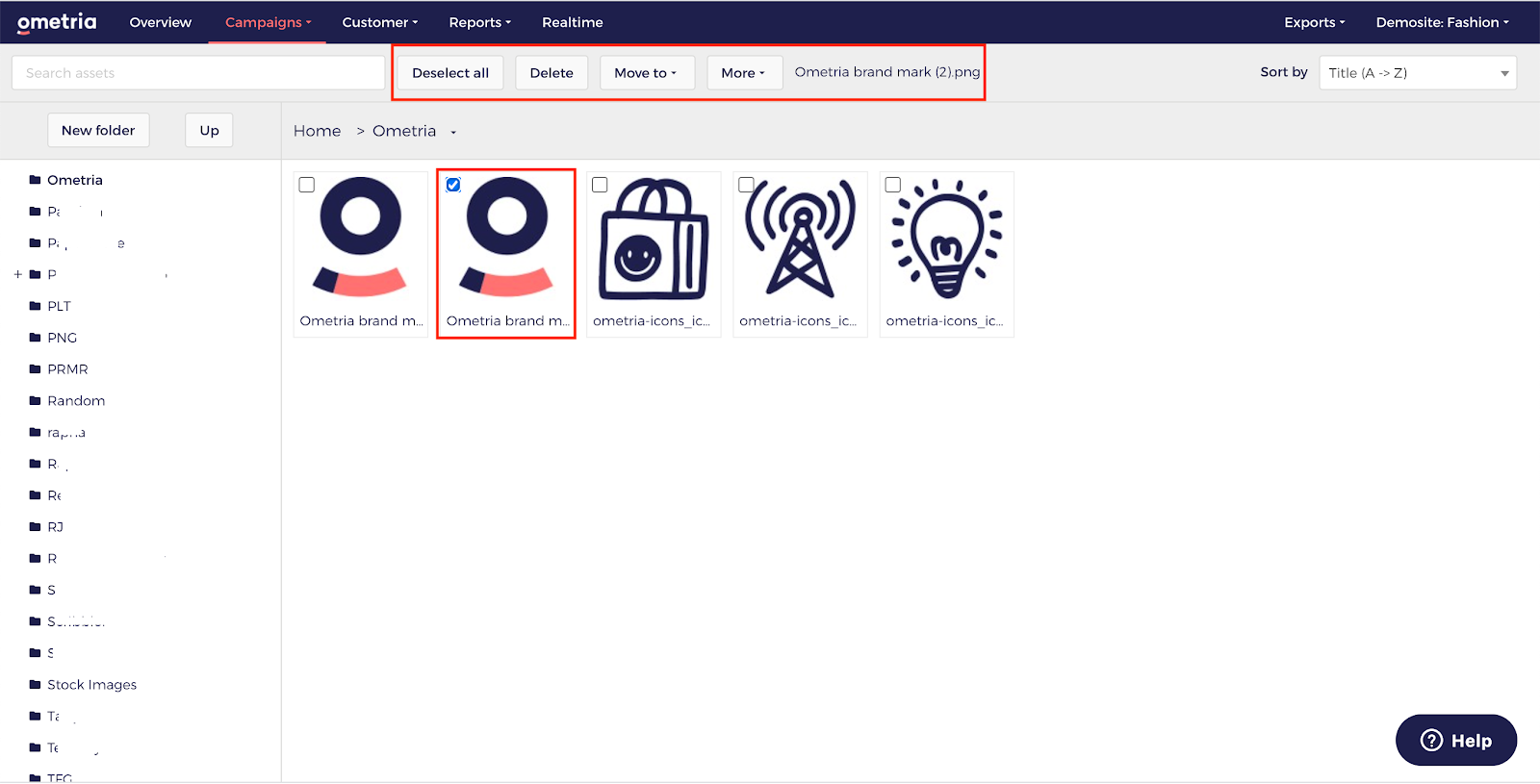 Option
Description

Deselect all

To clear the assets you've selected.

Delete

To delete the assets you've selected.

Move to

Choose a folder from the drop-down list to move the assets you've selected into.

More

Rename or get the URL for your asset.

Note: This option doesn't display if you have selected multiple assets, as neither action can be performed in bulk.
Export assets
You can't export assets from Ometria once they've been uploaded, so it's best practice to keep them backed up locally as well.
However, if you need to use an asset outside of Ometria and don't have a backed up copy, you can use the Get URL feature.
Select the asset you want to copy and select More > Get URL
A URL displays, which you can copy and paste into a new tab in your browser. This can be saved as a .PNG file.