The visual editor in Ometria is the screen where you edit and create your templates based on the master templates created for you by our Creative Team.
Go to: Campaigns > Templates > Select Automation, Broadcast or Transactional from the tabs at the top of the screen, then either:
Locate the template you want to edit and click Edit, or;
Select Create a new template > Create from a master template
Note: You cannot create or edit a master template in the visual editor, as these are made in HTML only. The same goes for HTML templates.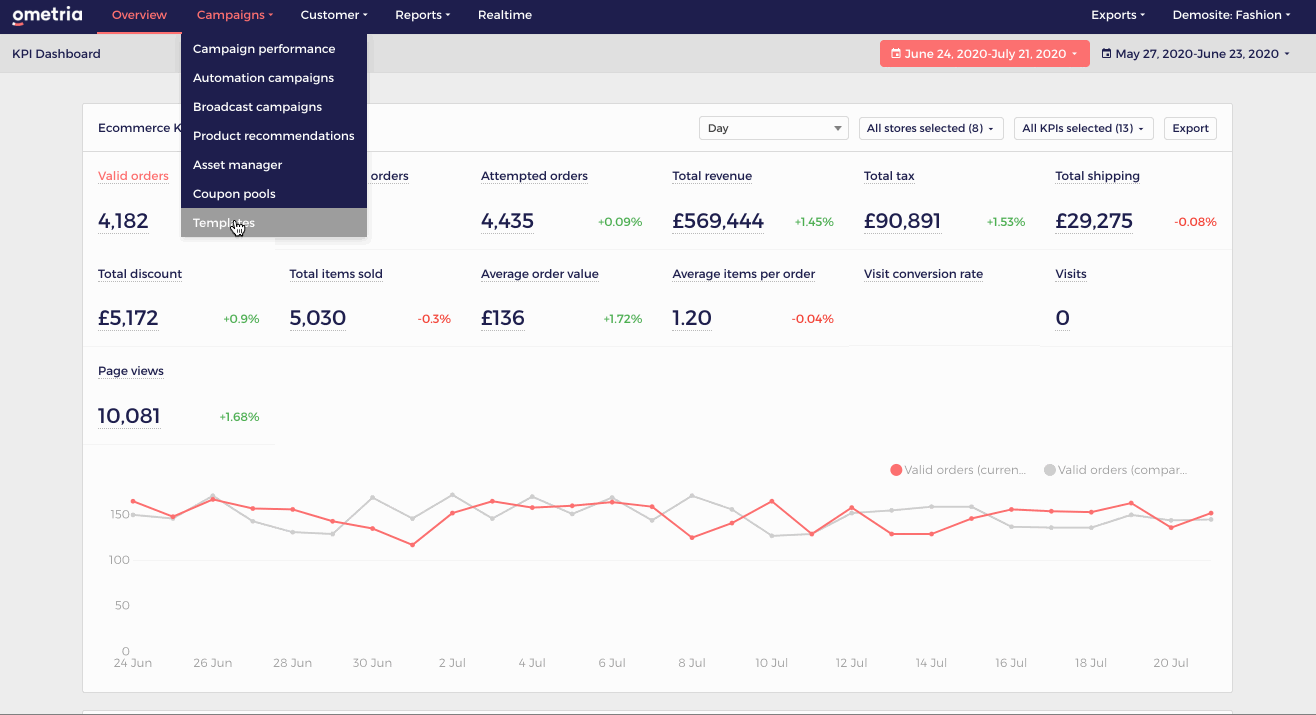 From here you can:
See also: