You can make changes to a master template and have them apply to both templates and template instances.
You should not rename the blocks in your master templates if you are using the child templates for your campaigns. If you rename a block in a master template, it will be removed from the existing child templates.
Note:
Propagating changes only works for templates in the
visual editor
, not the HTML editor.
To change a master template, go to the Templates home screen and filter on Master templates: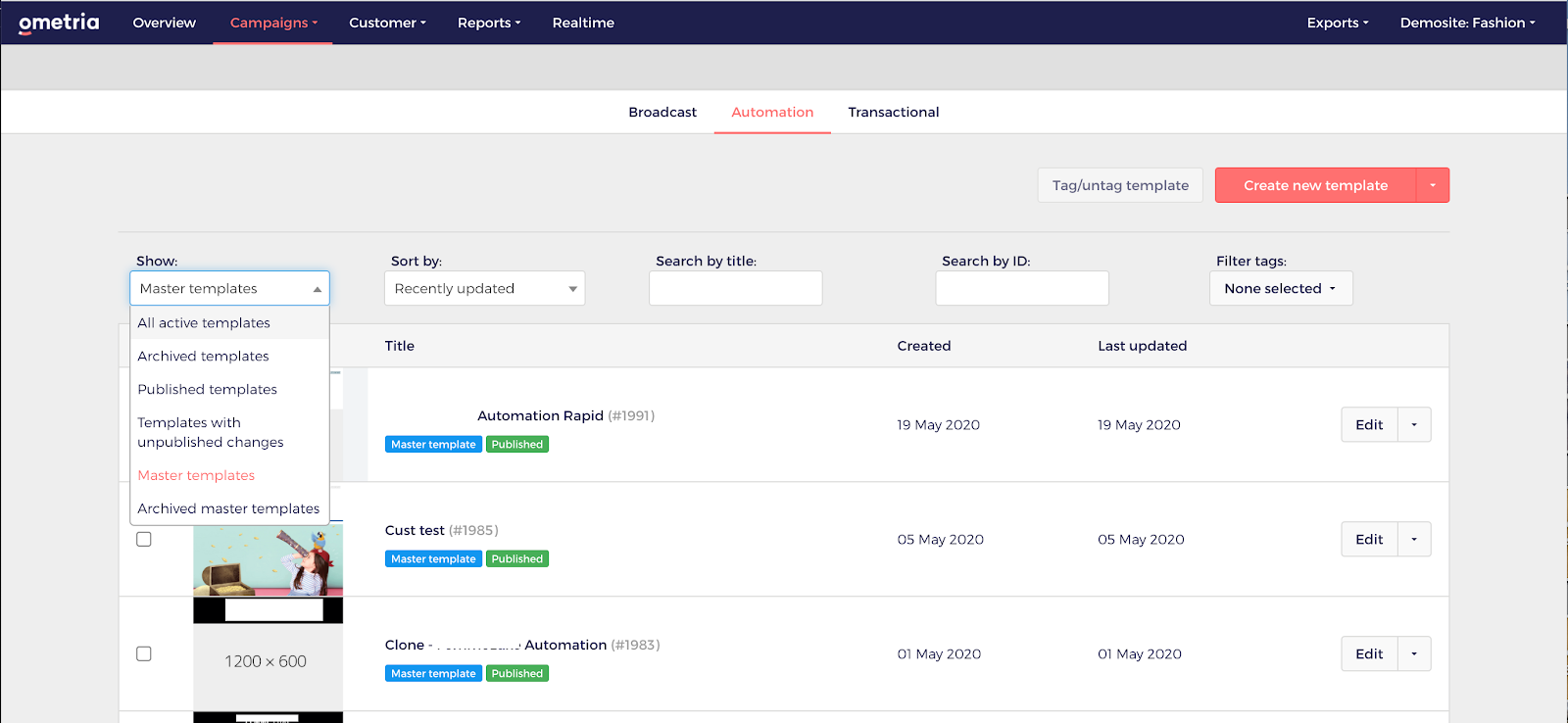 Select Edit against the template you want to change.
Make your changes and select SAVE & PUBLISH.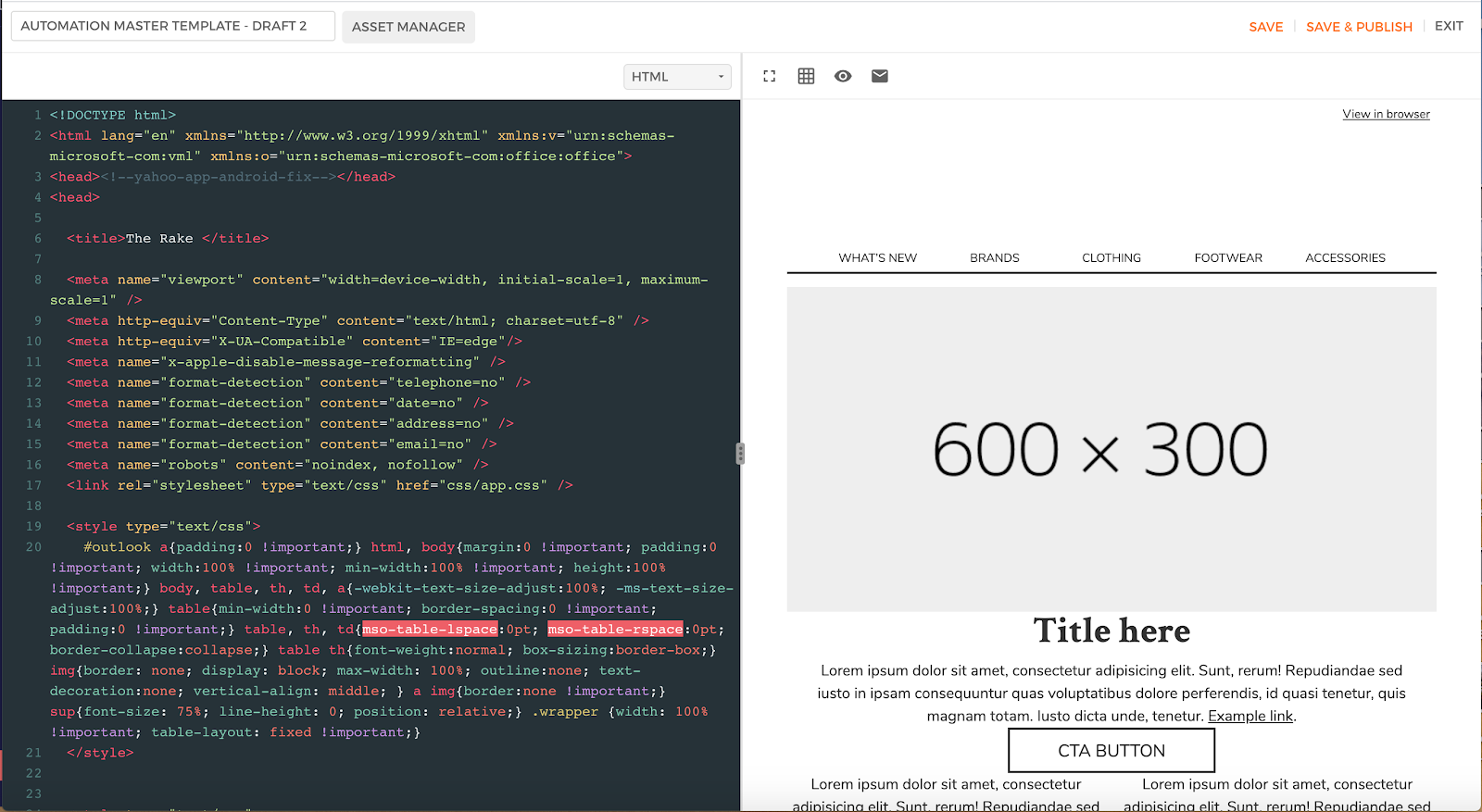 Note:
Changes will only be applied to
non-editable blocks.
Anything that can be manually edited will not be affected by changes applied to the master template.
Next, locate and open a template which uses the master template you edited.
A pop up displays:

Select Apply changes, or Dismiss to ignore the changes to the master.
Be aware:
Once you apply the changes you can't revert back to the previous version.
Changes can only be applied from:
Master template to a standard template

Master template to a template instance
Changes you have previously made in editable blocks of a template - e.g. copy or images - will not be affected by applying styling changes.
Changes to the template don't automatically apply to the template instance in a campaign. You need to apply changes to both templates separately.
Once you've made a change to a master template and it is saved and published, you'll need to go to the campaign template and click Apply changes when prompted.