From the Add Blocks tab on the left of the visual editor screen you can add any of the pre-configured blocks attached to this master template.
All existing blocks display in this tab. Insert a block by either dragging the block into the preview area or simply by clicking on "add block".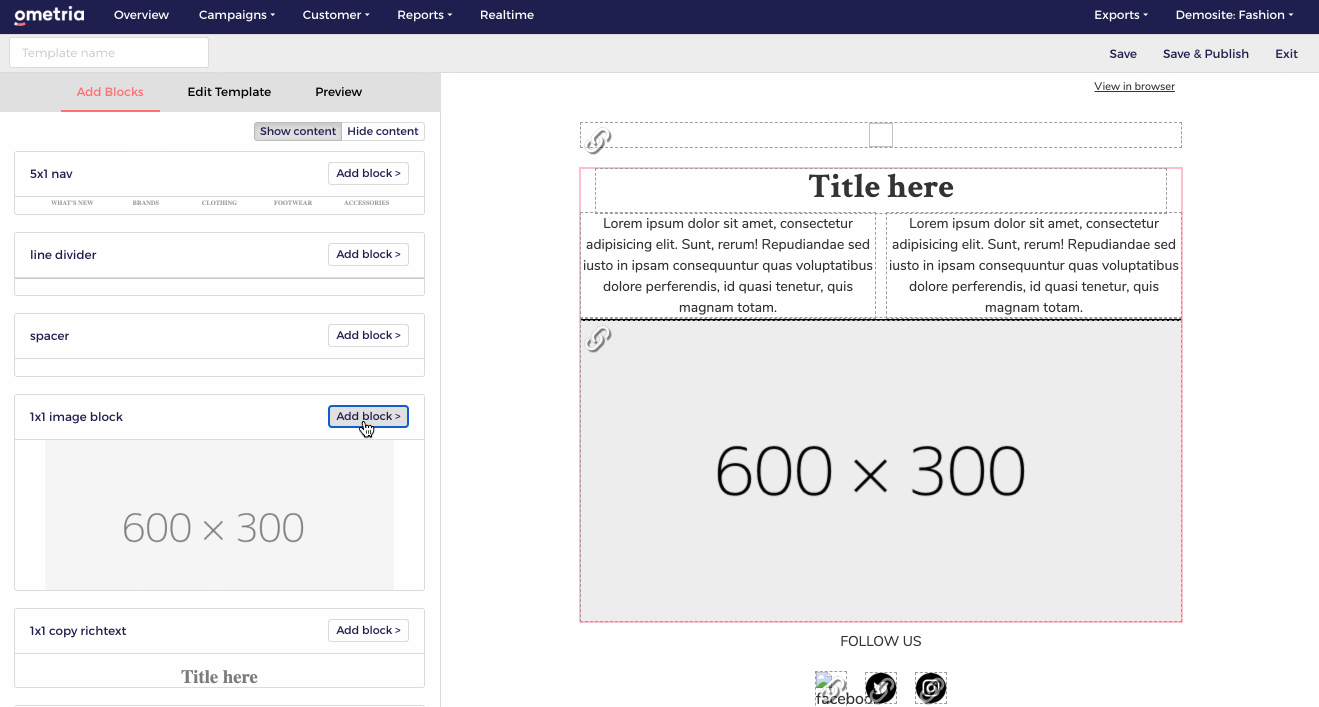 Blocks are predefined. You can't change the parameters of these blocks, but you can change the content of the blocks.
Note: If there is a block you would like to add to your master templates, contact your Customer Success Representative.
See also: