The Activity tab is the third screen you see when monitoring the performance of an individual automation campaign.
From here you can check previews for your Active and Testing emails (if any) and review any dynamic, personalised content in your templates.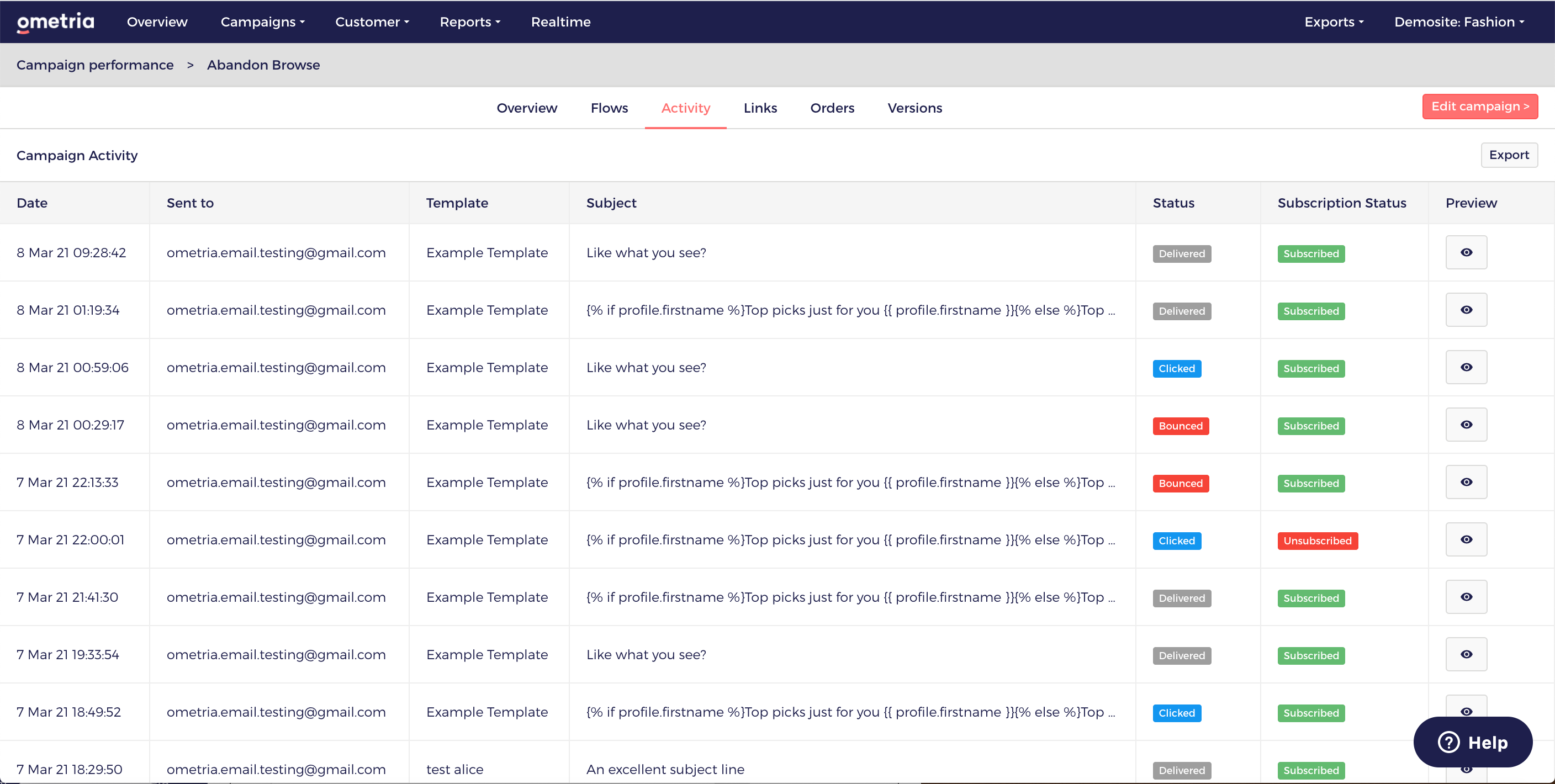 Column

Description

Date

The date the email was sent.

To email address

The address the email was sent to.

Template

The template used for the email.

Subject

The subject line used in the email.

Status

The email's status:

Delivered
Clicked
Opened
Bounced

See also: Bounce management in Ometria

Subscription status

This will show Unsubscribed if the contact unsubscribed to this email.

If this campaign has the 'send as transactional' flag checked, all contacts show as Subscribed regardless of their status.

Preview

Select to see a preview of the email the contact received.

This opens in a new window.
You can click Export to export the data on this page to a CSV file.