This page explains how to navigate and understand the campaign performance metrics for individual automation campaigns.
See also:
Go to: Campaigns > Campaign Performance and select the Automation campaigns tab, then scroll down to the list of individual automation campaigns.
Select a line item from this list to view the individual campaign performance screen for that campaign: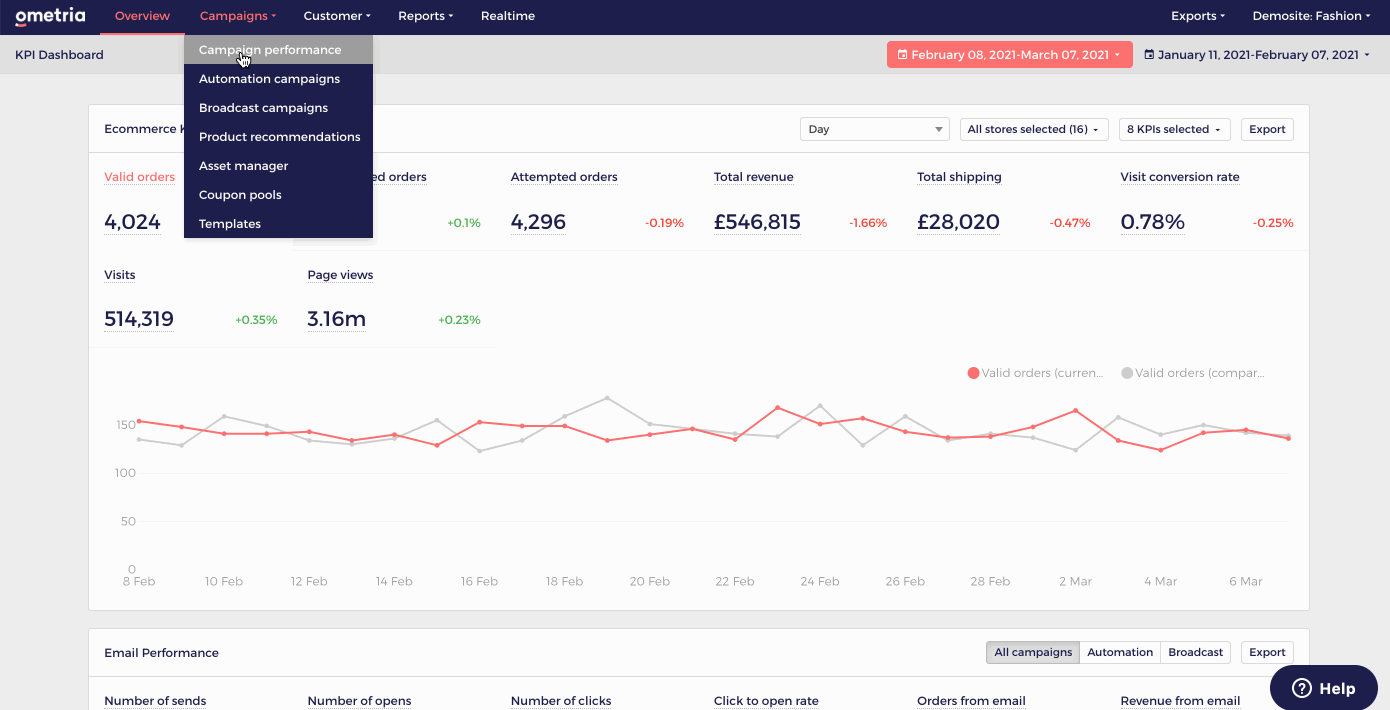 There are six tabs at the top of the screen for analysing your automation campaign: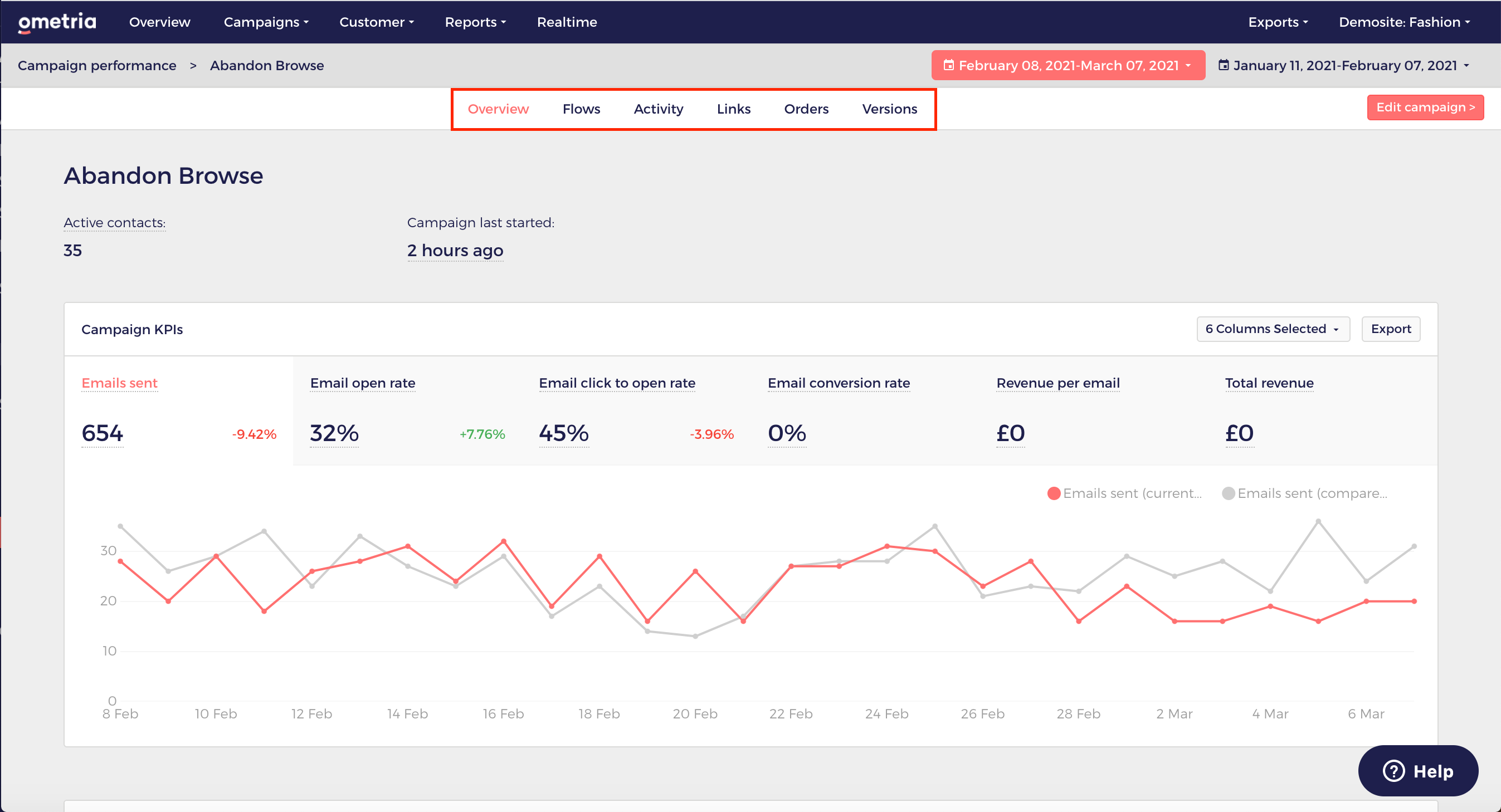 You can set your date range for reporting at the top of this screen.
Choose any of the pre-configured ranges, or apply a Custom Range by selecting from the coral drop-down list: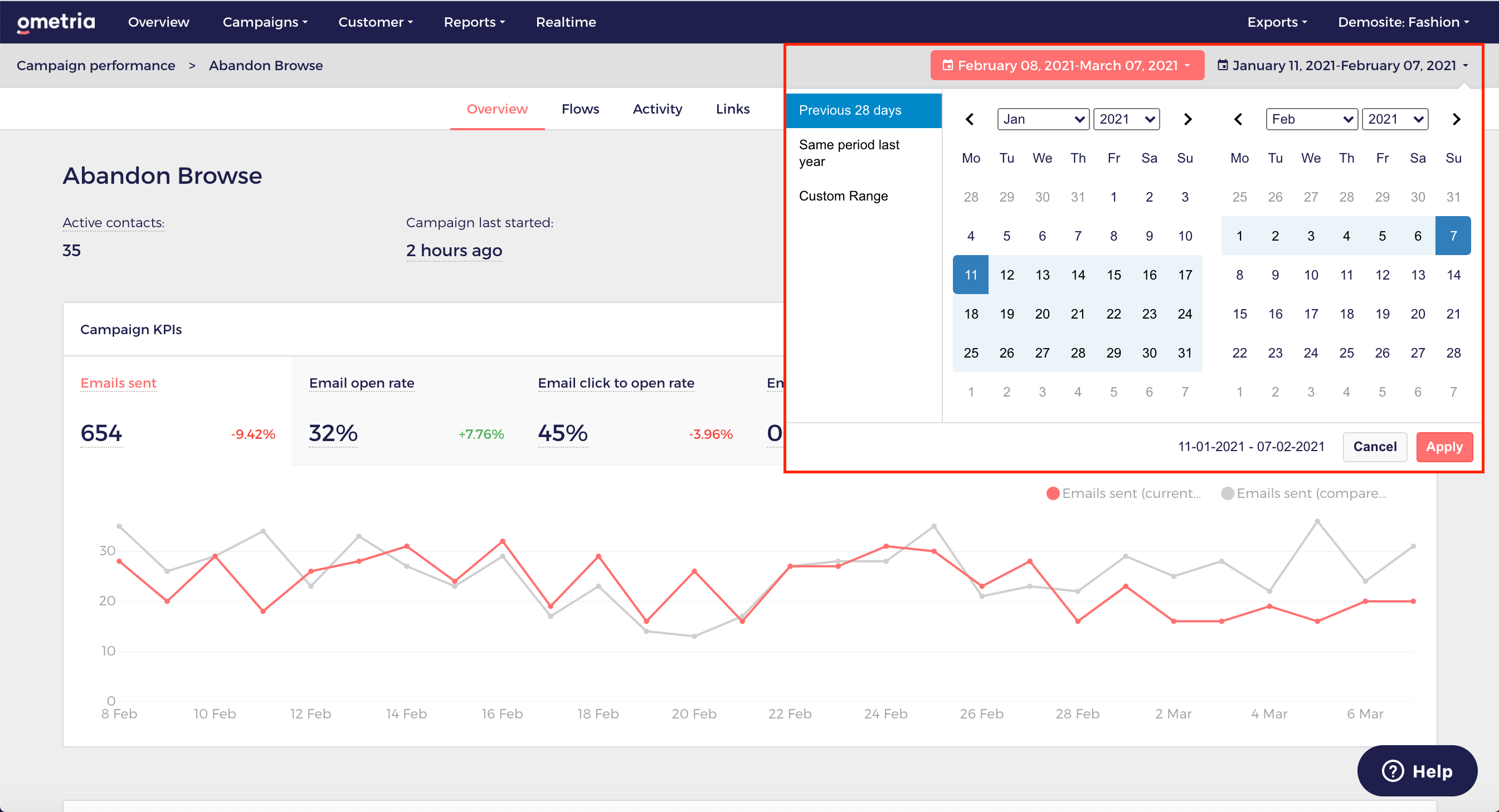 The grey date range is for comparison.
The data in each of the panels on this screen can be exported to a CSV file by selecting Export.
You can also choose to Edit campaign at any time by clicking the button below the date selectors.