A bounce is either a returned email or a direct response when sending email which explains why the sender's email could not be delivered to the recipient.
This page explains how Ometria defines bounces and how you can manage them.
These categories are not static and may change based on the bounce data sent back from Internet Service Providers (ISPs), Mailbox Providers (MBPs) and recipient servers which tells Ometria why an email bounced.
How does bounce processing work?
When Ometria receives a bounced email, the email goes through a bounce processing engine which consists of rules that determine what kind of bounce it is.
Soft bounces
Soft bounces are emails that have been temporarily rejected and bounce for various reasons, generally due to an issue on the recipient server side.
The following scenarios are identified as a soft bounce in Ometria:
Mailbox full
DNS failure
Auto-reply
Soft bounces are safe to resend and may get delivered on the next try.
Soft bounce handling
If a contact's emails soft bounce frequently, they may no longer be a 'good' contact.
For this reason, Ometria adds contacts to your suppression list after they return three soft bounces within two months.
You can customise this frequency (e.g. you might want to set it so a contact must return five soft bounces in six months) in Settings > Email settings.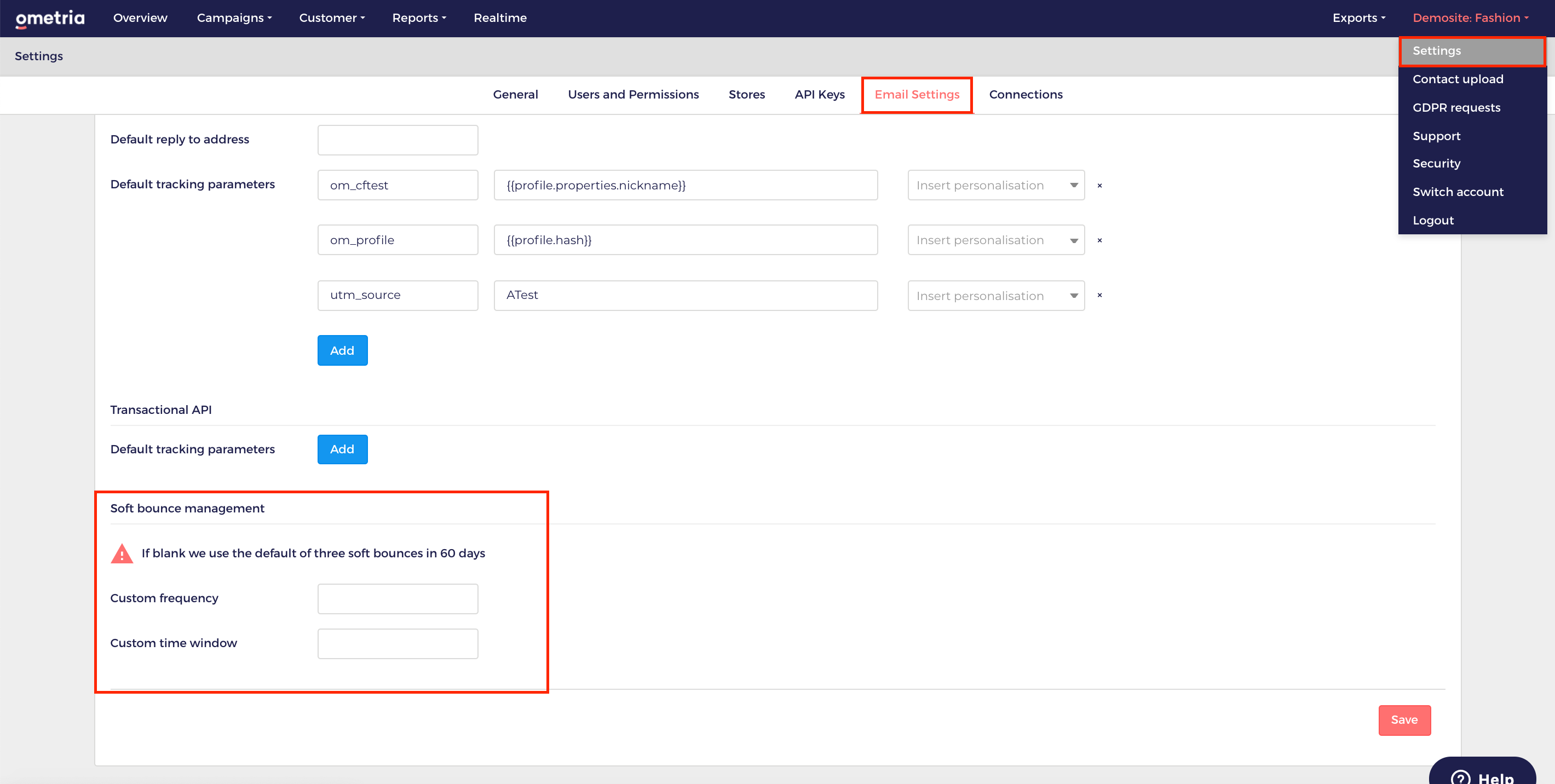 Hard bounces
Hard bounces are emails that bounce and the recipient is identified as invalid. Retrying typically does not work.
Common reasons for hard bounces include:
a typo in the email address (e.g. me@

gmial

.com),
a deactivated email address (i.e. it no longer exists).
Hard bounces are permanent, and suggest that the email address will never be successfully delivered to, so these contacts are added to the suppression list and emails will not be sent to those addresses again.
Blocked bounces
Emails that did not reach the sender because it was determined that the content is spam, the IP has a poor reputation or a number of other filter verdicts.
These emails are rejected at the server level and never reach the intended recipient.
A common reason for a blocked bounce is the sender being on a blocklist, or the sender has low reputation scores with the destination inbox provider.
Ometria does not add blocked bounces to the suppression list as they may be temporary.
Blocked bounces are included in your bounce rate metrics.
Monitoring your bounces
You can check your bounce rate in several dashboards in Ometria.
We advise that you aim for a bounce rate of less than 2%.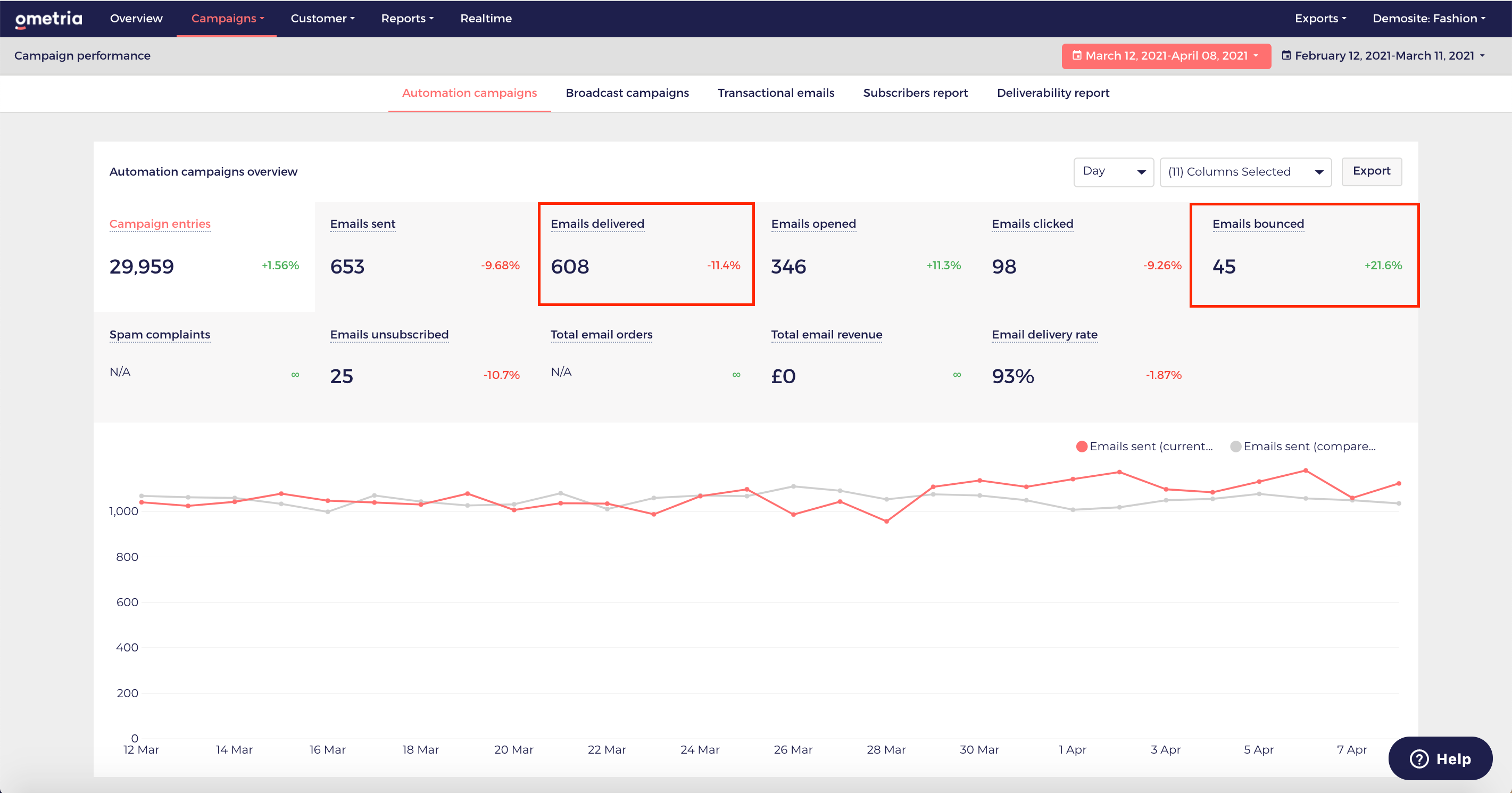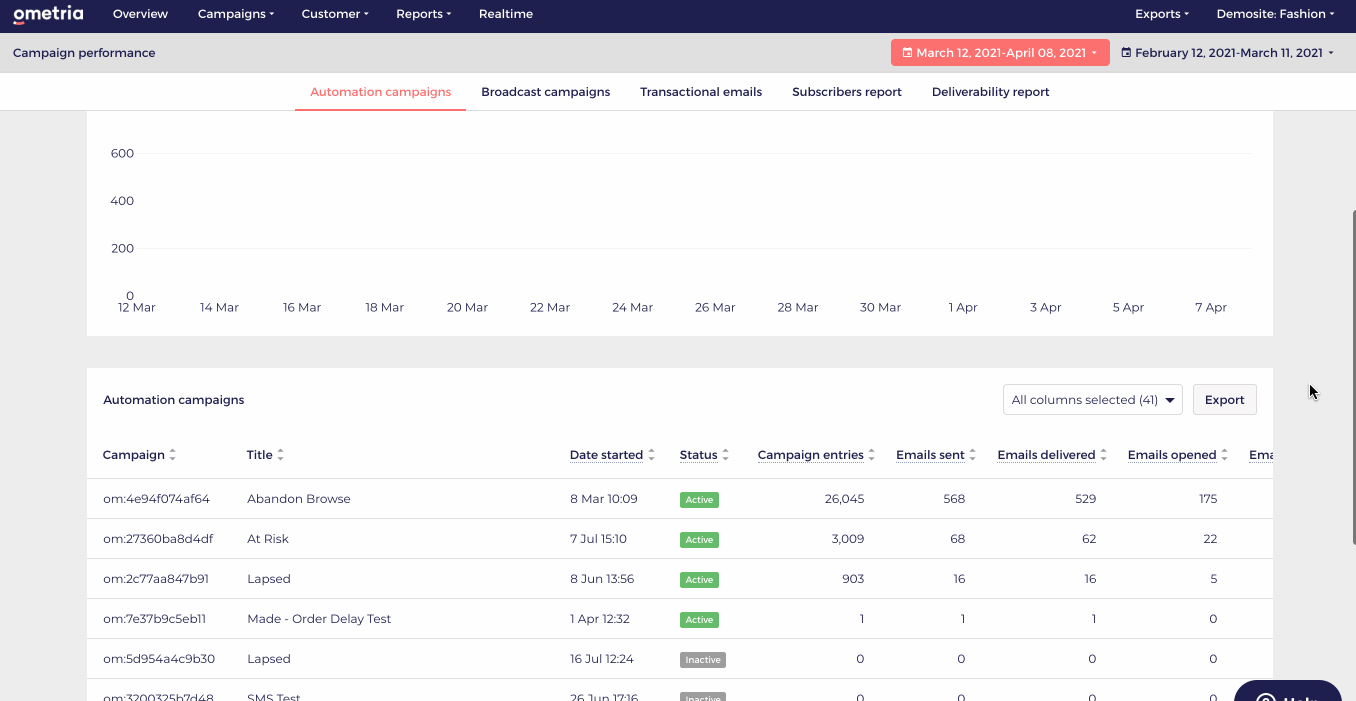 You can also use the Customer filter to segment your contacts based on the date of their last bounce.