Nosto provides personalised onsite experiences including pop-ups, overlays and product recommendations.
If you are a Nosto client, you can get the data generated by your Nosto segments in Ometria by embedding Ometria's form code with your Nosto campaign code.
To get started with Nosto, first contact your Customer Success Representative.
Note: The steps in this guide require knowledge of HTML.
Request an Ometria form
Raise a request with the Support team to create a form for you - make sure to specify that you plan to use the form with Nosto.
You'll receive an HTML script preconfigured to work with Nosto, and you can style the form as desired.
Add the Ometria form to your Nosto campaign
Navigate to your Nosto account and open the campaign you are using.
Under Visual Settings, select HTML/CSS and then paste your Ometria form after the <div> class: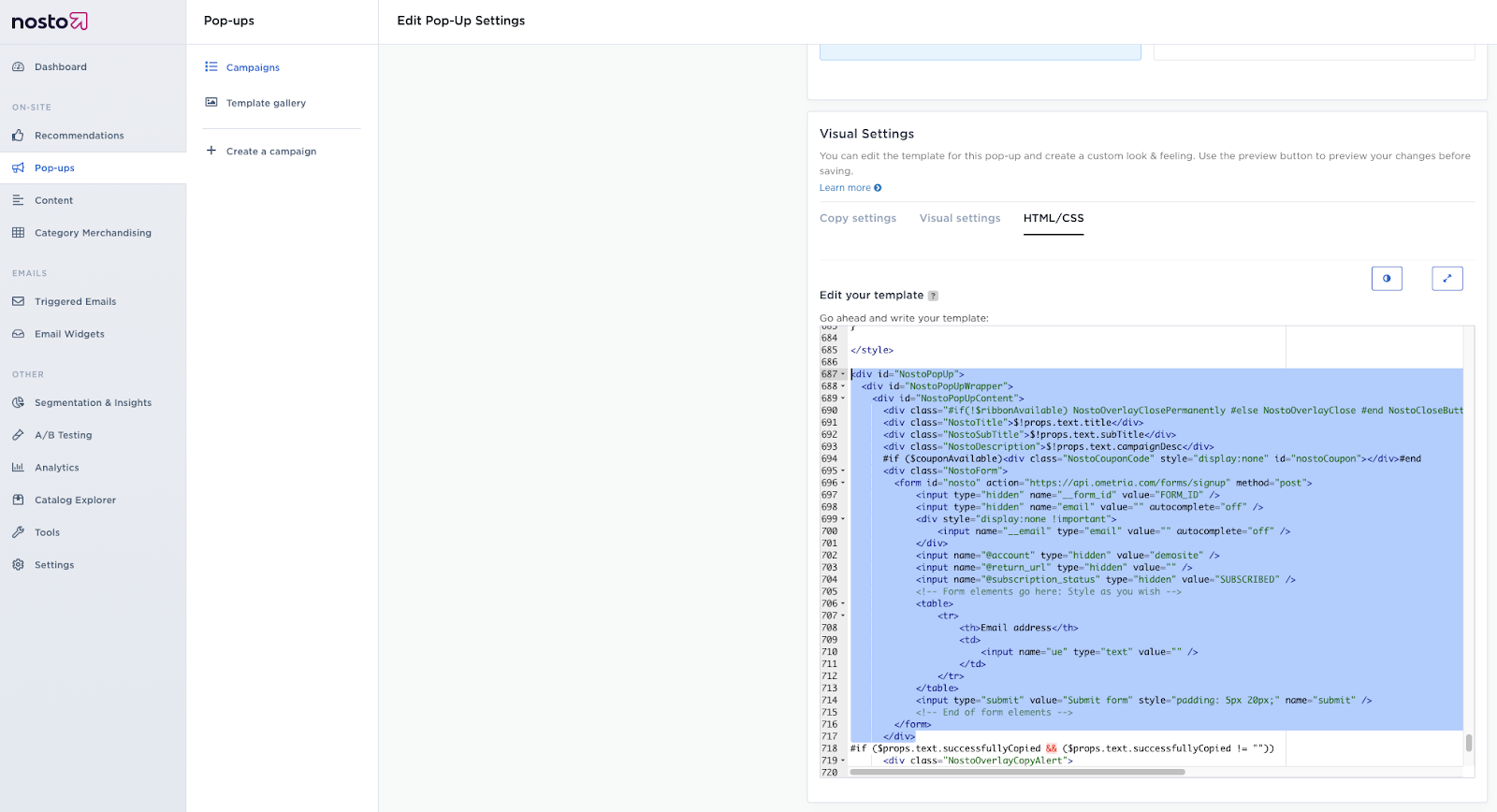 The form must be pasted after the the <div> class and nowhere else.