You can delete or add new languages from the Multi-language settings screen at any time: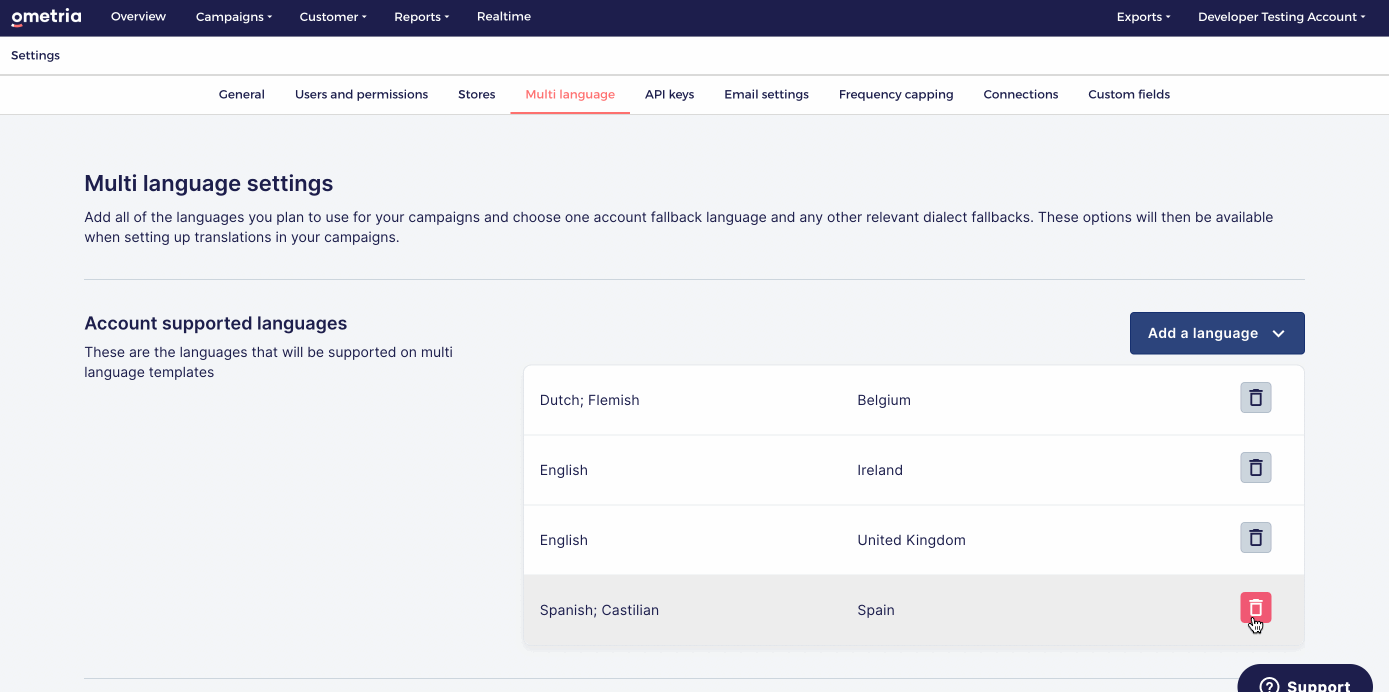 When you delete a language, the option will no longer be available to select in Template languages for your campaigns.
You'll see a bin/trash can icon letting you know that language doesn't exist in the Multi-language settings anymore: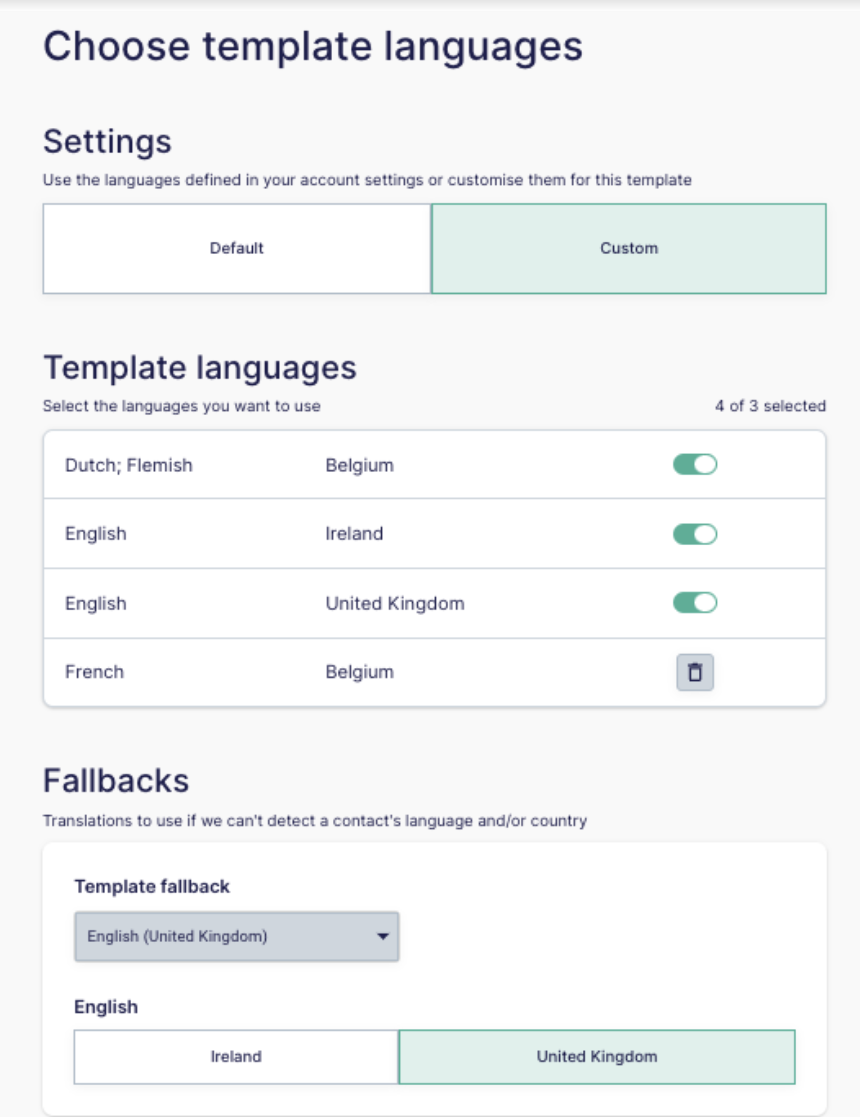 Impact on templates
Deleting a language from Multi-language settings doesn't affect your email template.
The Multi-language settings are there to provide a list of languages to save for each template - if a language is removed from that list, the template is unchanged.