You can set up your automation campaigns to send different translations of your email template to contacts based on their preferred language.
You'll need to translate the copy yourself and upload the translation files to Ometria.
Go to Campaigns > Automation campaigns > Create new campaign: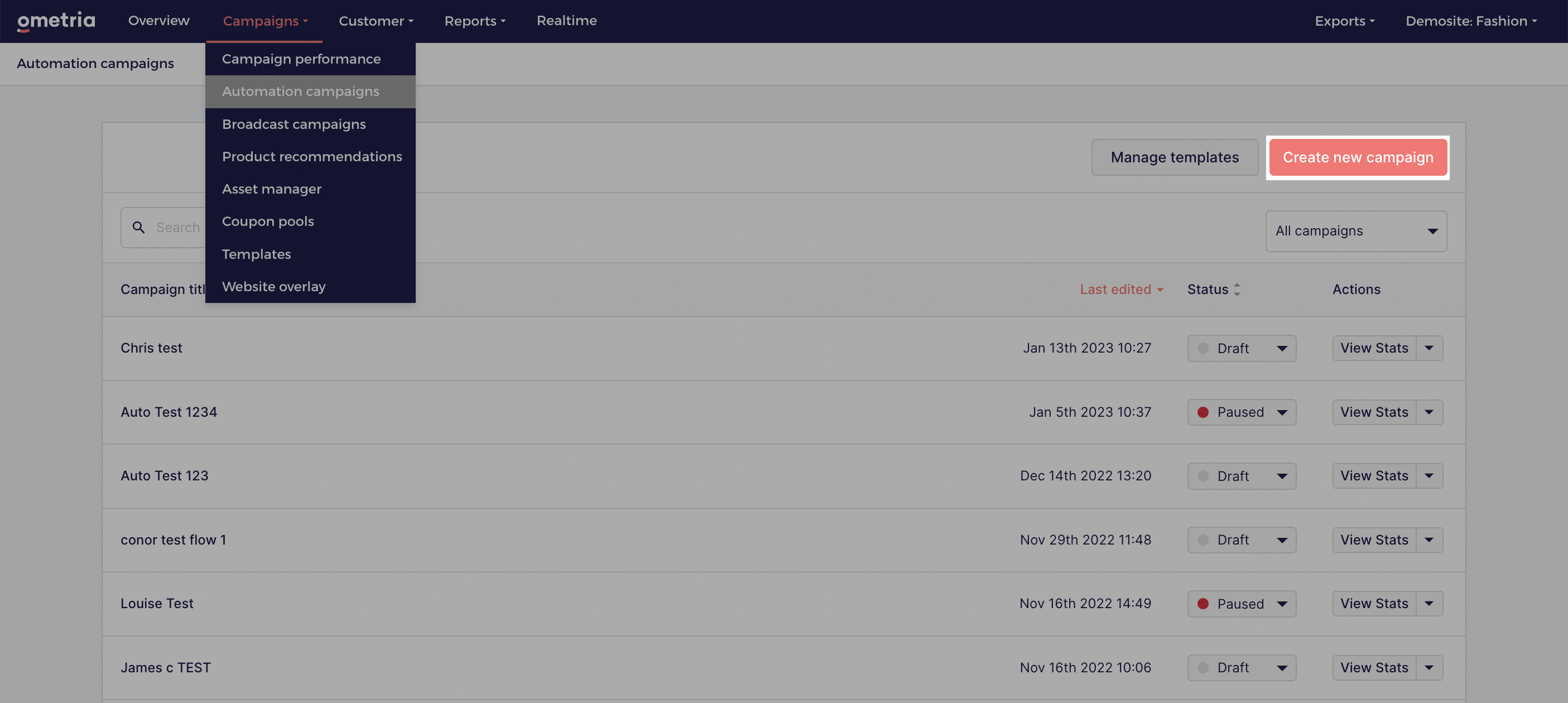 Note: You must have the 'Access settings' permission enabled for your account to use our multi-language feature. Contact your account admin to update your permissions.
Start building your campaign.
Segment your contacts
To make it easier for you to report on your campaign performance, we recommend segmenting your automation campaign by market/store, e.g. UK, US, FR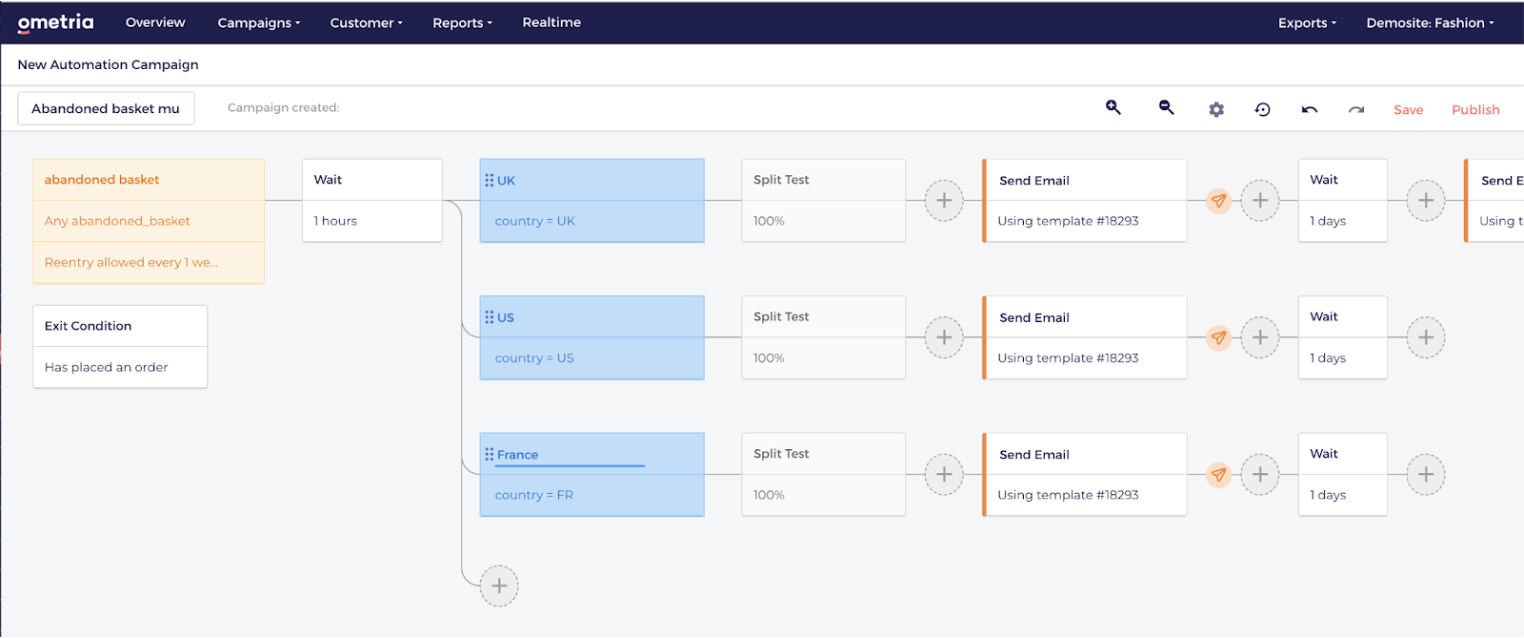 Add your templates
When you're ready to start adding your templates, click the cog icon in the Send email action node and select your multi-language template from the dropdown menu.
If all of the translation tags in your template are correct, you'll see a success message: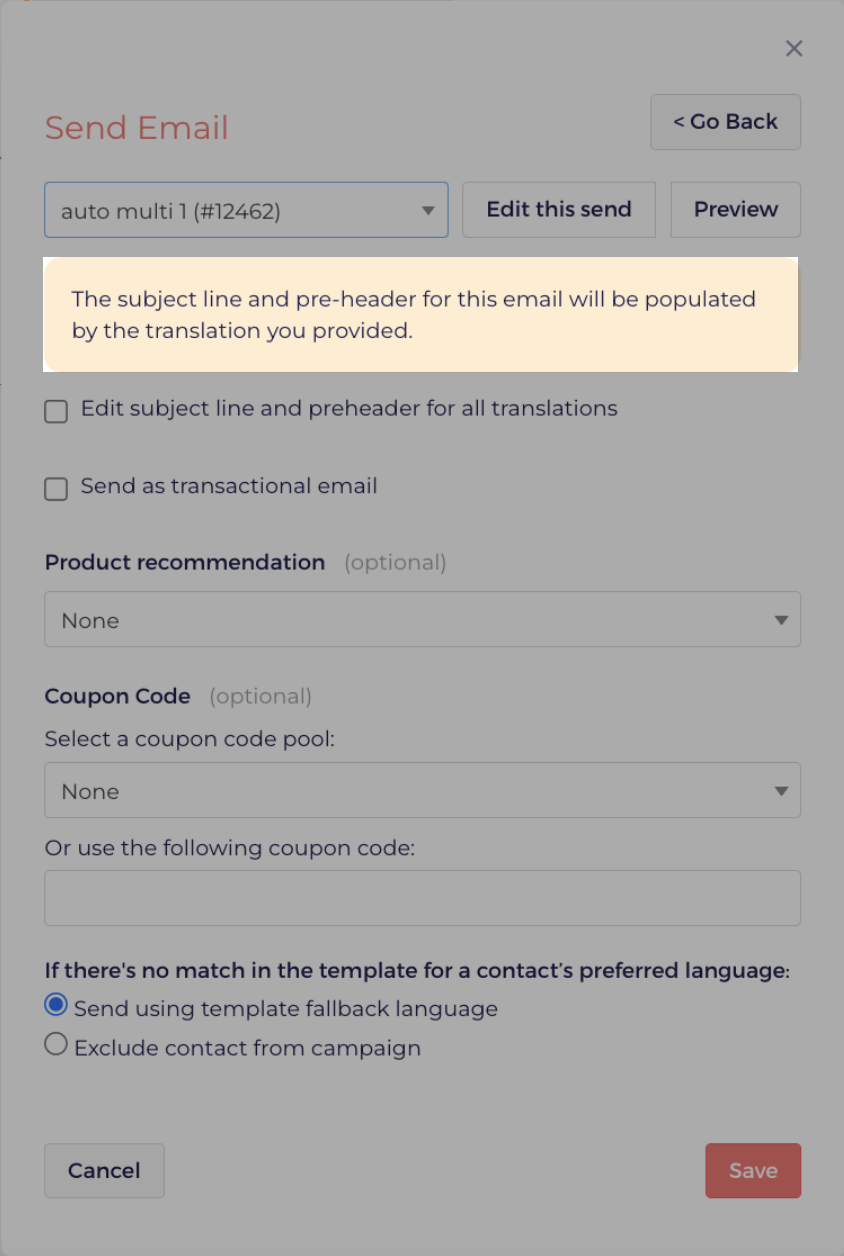 If you want to make changes to your template, click Preview to open the template builder: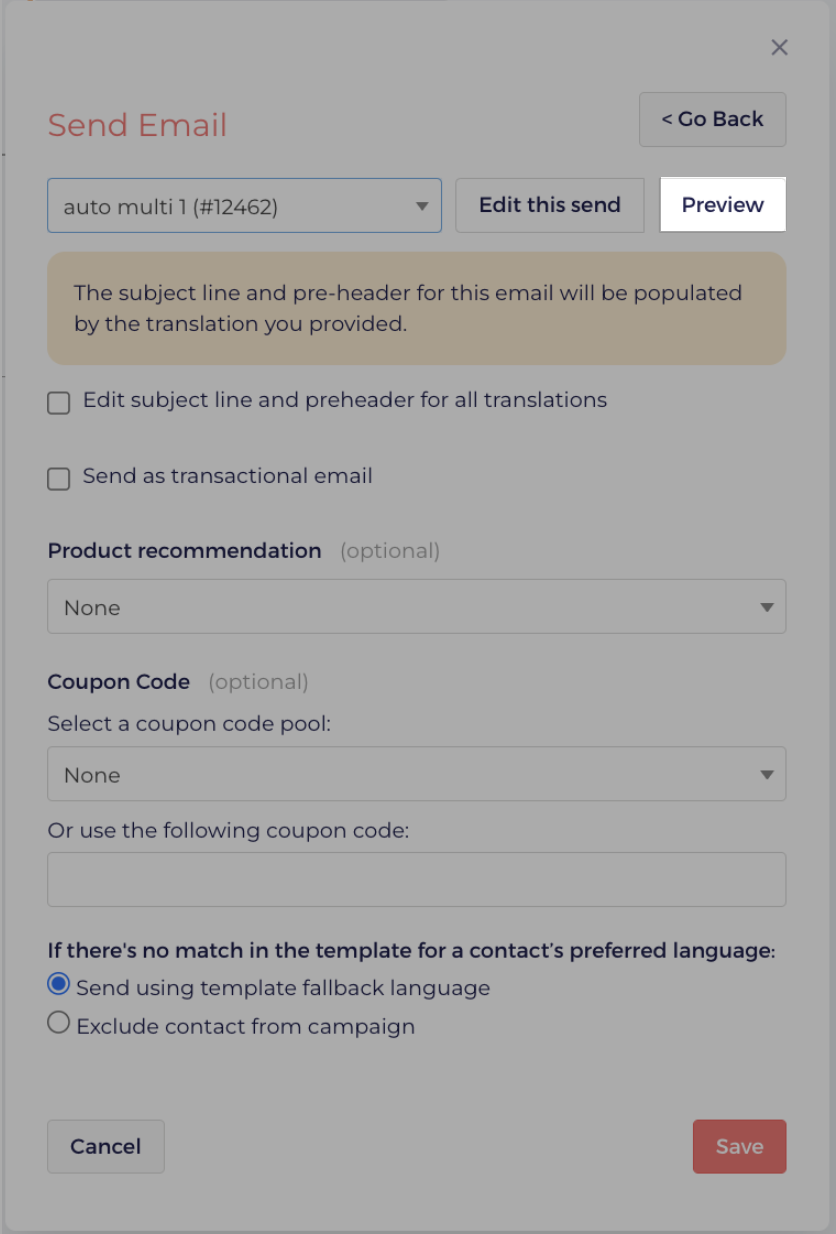 Note:
When adding a new block, you must make sure you
upload the necessary translations
for it. However, when removing a block you just need to save and publish the template again.
If you want to overwrite the subject line and preheader for all of your translations, check the Edit subject line and preheader for all translations box.
Language fallback
At the bottom of the Send Email form you can choose how you'd like to handle contacts whose preferred language is not available as a translation:
Send using template fallback language

- the contact will receive the email in

your account's fallback language

.

Exclude contact from campaign

- the contact will exit from the campaign without receiving the email.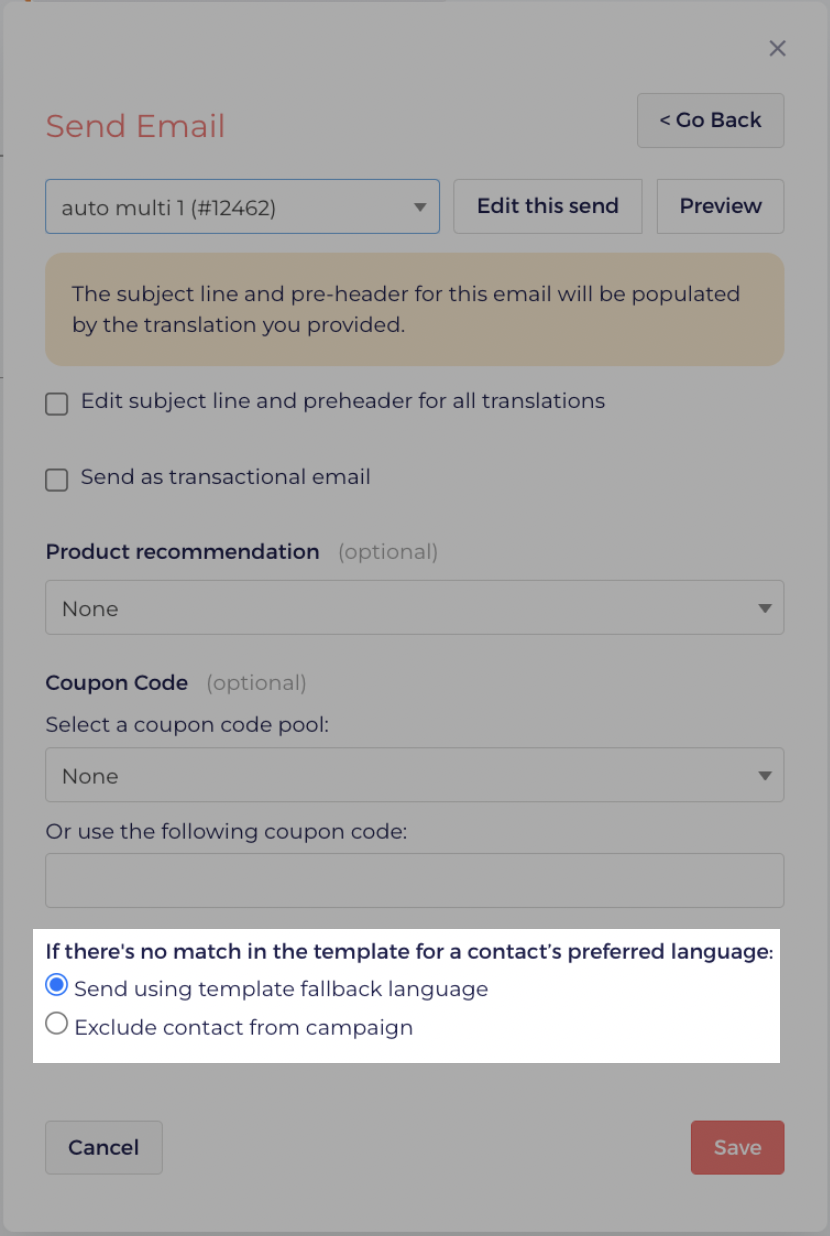 Video demo