This panel in broadcast campaigns performance shows which devices customers are using to interact with your broadcast emails:
Desktop

Mobile

Tablet

Unknown - T

he user's browser or security settings meant Ometria couldn't track the device used.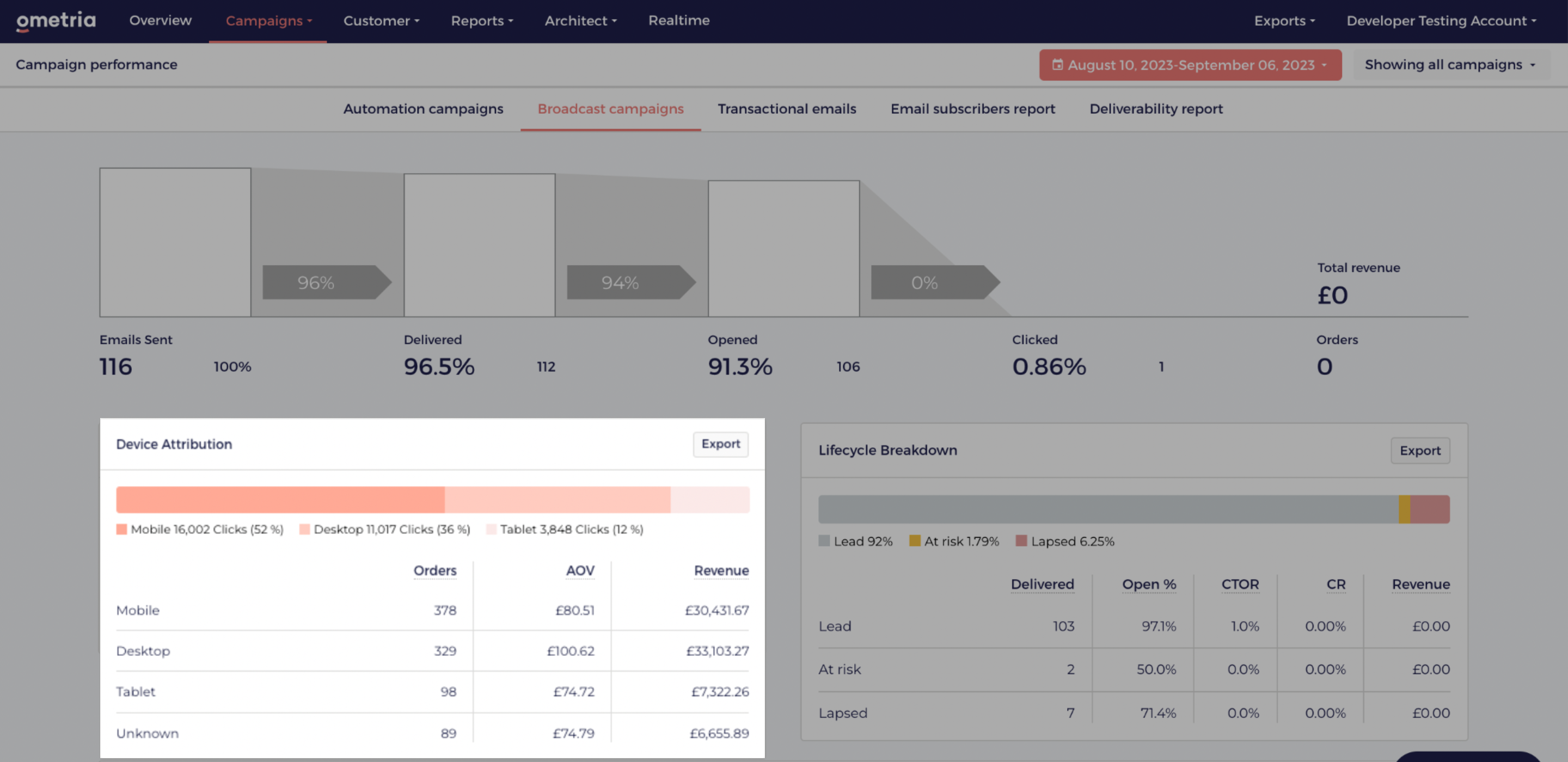 The bar at the top indicates the percentage of clicks per device type, while the table below gives a breakdown of the following:
| | |
| --- | --- |
| KPI | Description |
| Orders | The number of orders attributed to clicks from this device type. |
| AOV | The average order value of orders attributed to clicks from this device type |
| Revenue | Total revenue from valid orders that were placed using this device type. |
You should expect to see differences between the revenue data shown in the Email Performance dashboard and the data in Campaign Performance > Broadcast campaigns.
This is because the broadcast campaigns performance report selects campaigns sent within the selected date range, meaning that revenue earned in the same time period from campaigns sent before the date range will not be included.
Note: Clicks are unique per device, which means that if a contact clicks an email on their mobile, desktop and their tablet, these will count as three different clicks - one per device.