Create personalised automation campaigns using your LoudCrowd events as entry triggers.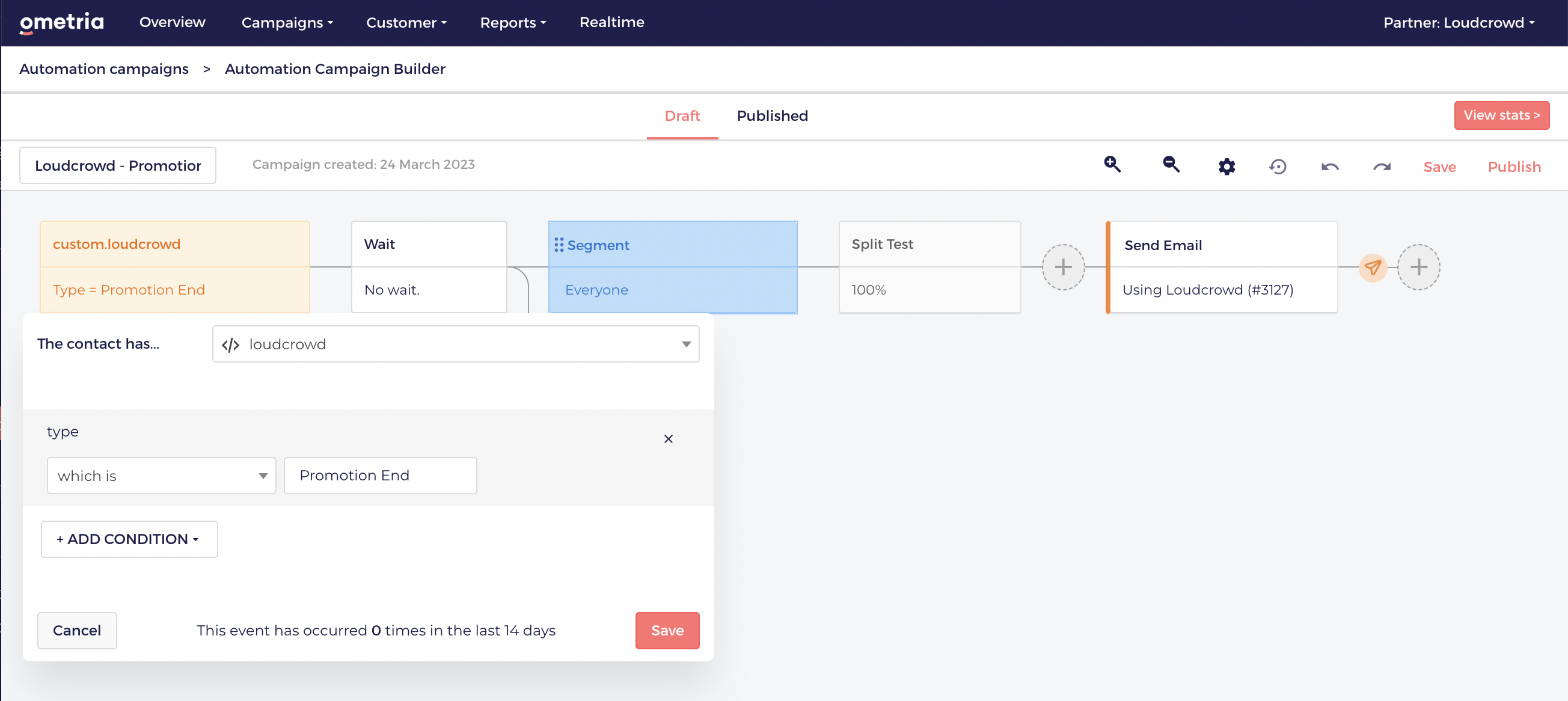 Loudcrowd allows brands to reward their customers for creating and posting quality visual content on social media.
LoudCrowd analyses user generated content (UCG) to find your brand's best advocates.
You can use this integration to market to new shoppers who have signed up through LoudCrowd.
Before you begin
You'll need an account with LoudCrowd.
Setting up your integration with LoudCrowd
Raise a request with our Support Team and ask them to create a LoudCrowd custom event.
Once Support has confirmed that your event is set up, you can start using the LoudCrowd entry trigger in your automation campaigns.
Use the Type field to define the LoudCrowd event you want to use to trigger campaign entry: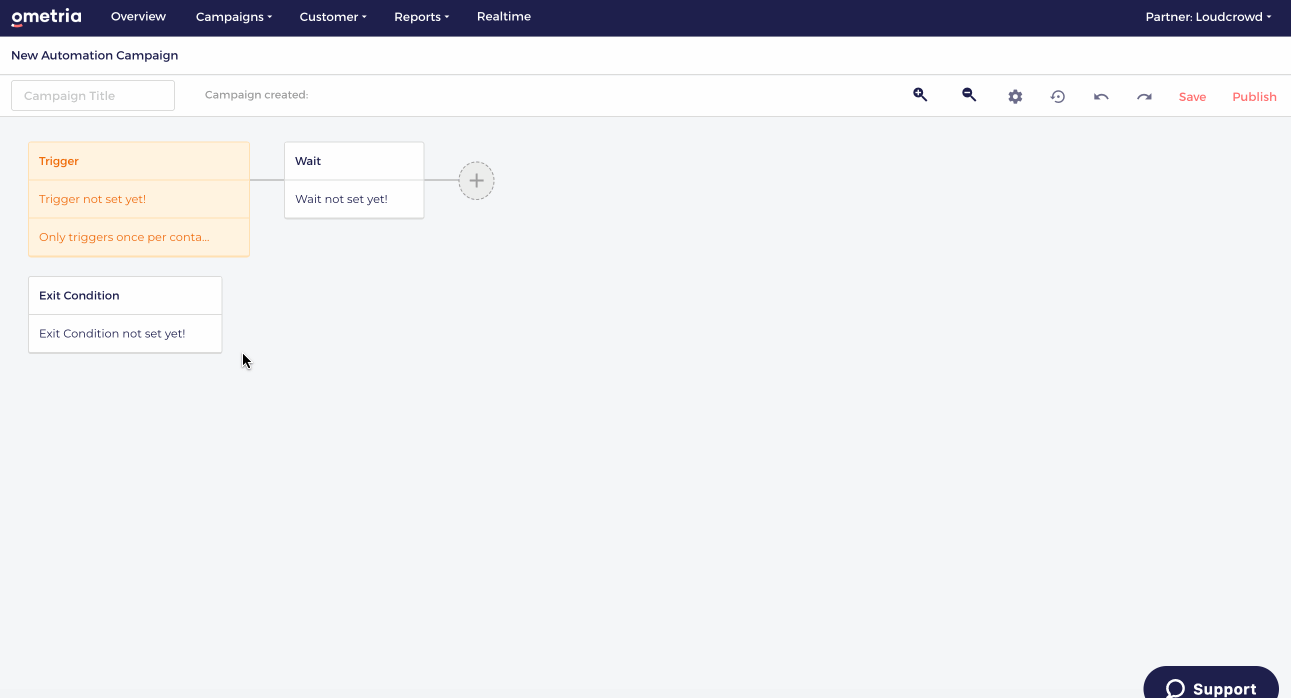 Contacts that match this trigger and any subsequent segmentation will start entering your campaign once it's active.