Multi-factor authentication (MFA) is a security feature which requires a second form of authentication when logging into Ometria.
As well as entering a password, users with multi-factor authentication enabled will need to enter a one-time code sent via SMS.
Note: This code expires after 10 minutes.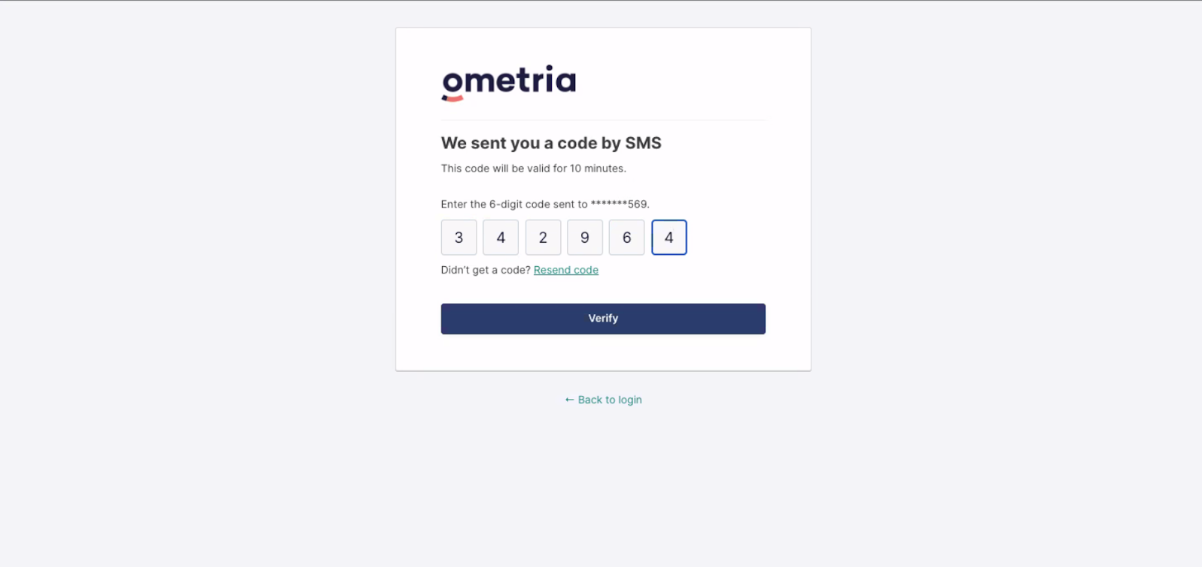 Note: MFA is only supported for UK, US, Canadian and Romanian phone numbers. Please contact your Customer Success Representative if you need to use MFA in other countries.
Setting up multi-factor authentication
To get started with MFA, you'll need to make sure that every user in your account has a phone number assigned.
You can add the phone number in the Users and permissions screen in Settings: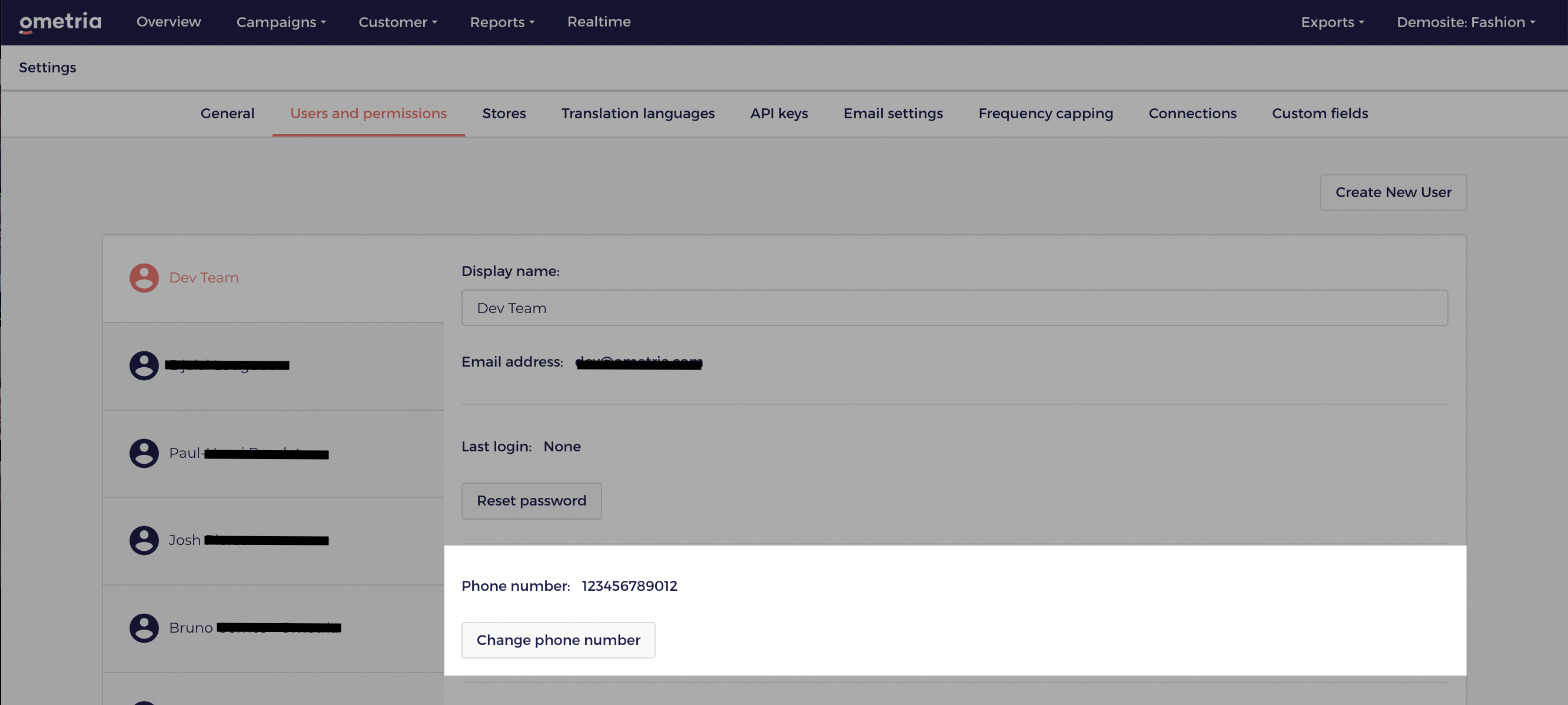 Note: Only users with admin permissions can edit users in Ometria.
Once you've added phone numbers for every user, raise a request with our Support Team or contact your Customer Success Representative.
Our team will set everything up for you.
Note: Users who access more than one Ometria account will need to use MFA for all accounts they use, even if only one account has MFA enabled.
Once MFA is set up for your account(s), users with admin permissions will be able to create new users and add their phone numbers in the Users and permissions tab in Settings.
See: Create and edit a user account
Reporting on multi-factor authentication
You can see all successful and unsuccessful login attempts in the audit logs.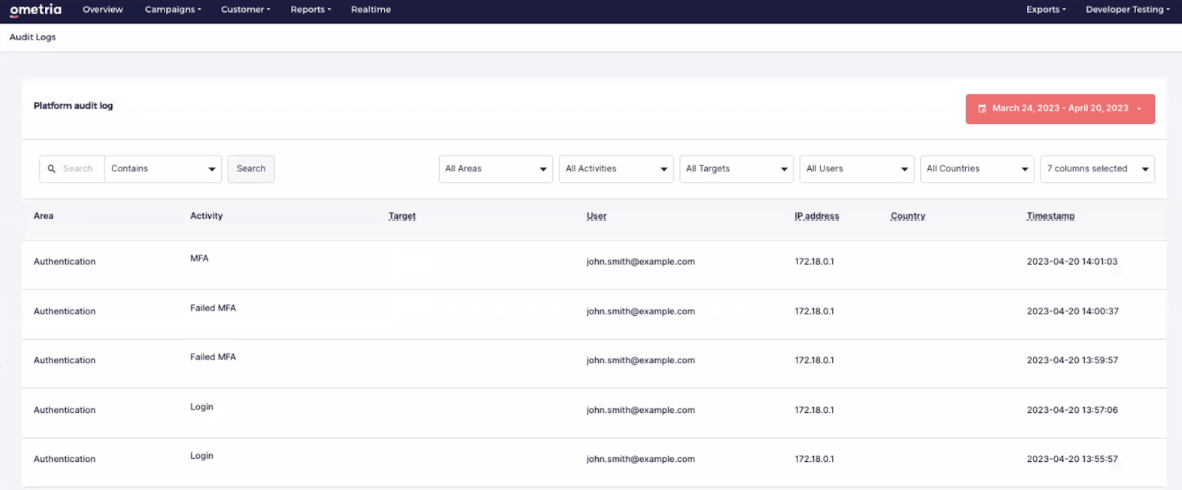 Adding new users
Only administrators can add new users in Ometria.
When you create a new user you'll be able to add their phone number in the form: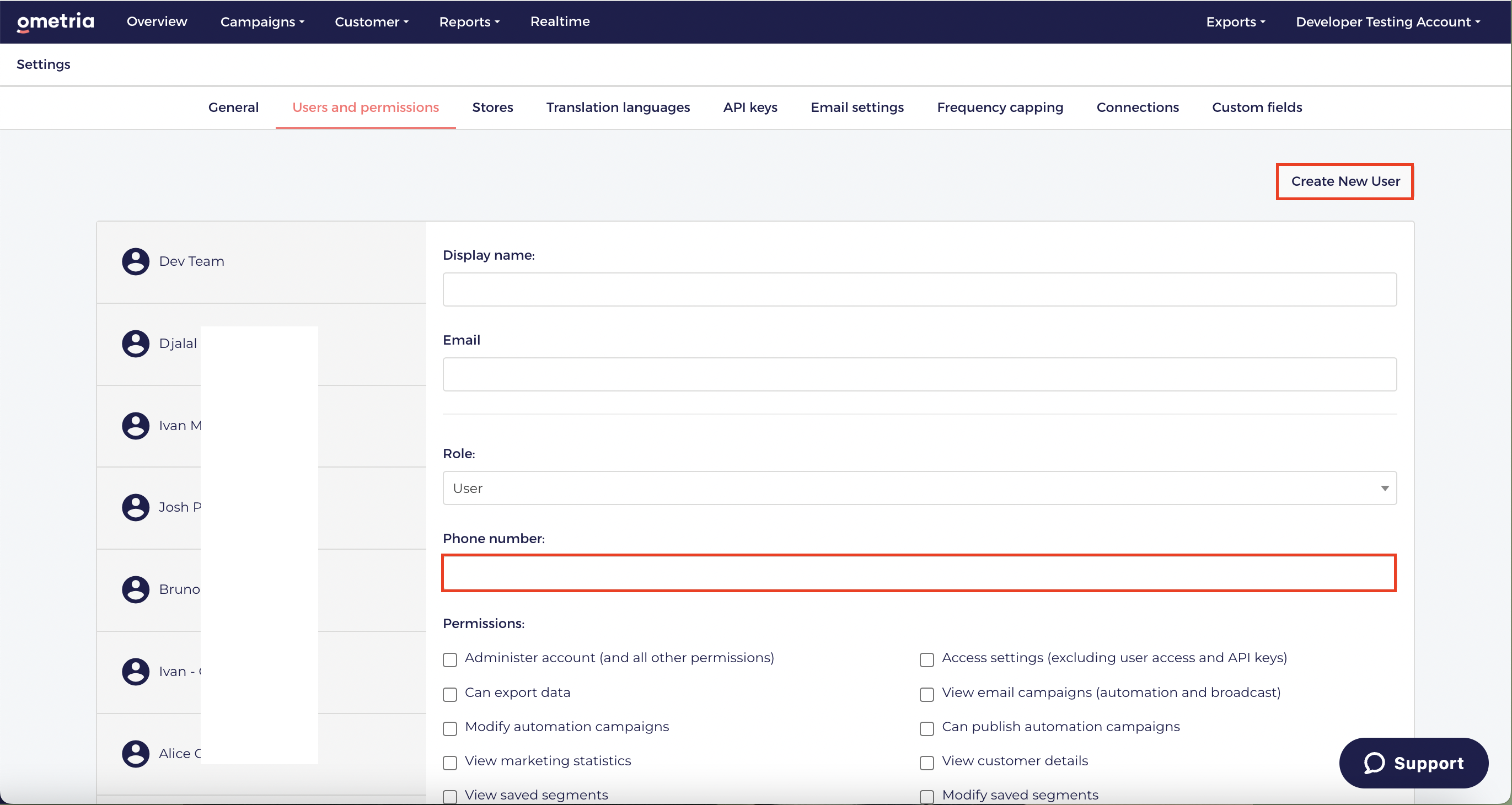 Note: You must include the country code with the phone number, e.g. +44 for UK numbers or +1 for US numbers.