From the Campaign performance dashboard you can track the impact of your broadcast campaigns.
If you select an individual broadcast campaign from the list at the bottom of this screen you can view analytics per campaign.
Go to: Campaigns > Campaign performance > select the Broadcast campaigns tab.
You can set your date ranges for reporting at the top of this screen.
Select any of the pre-configured date ranges from the date picker drop-down, or choose Custom Range to bring up the calendar tool and set your own range: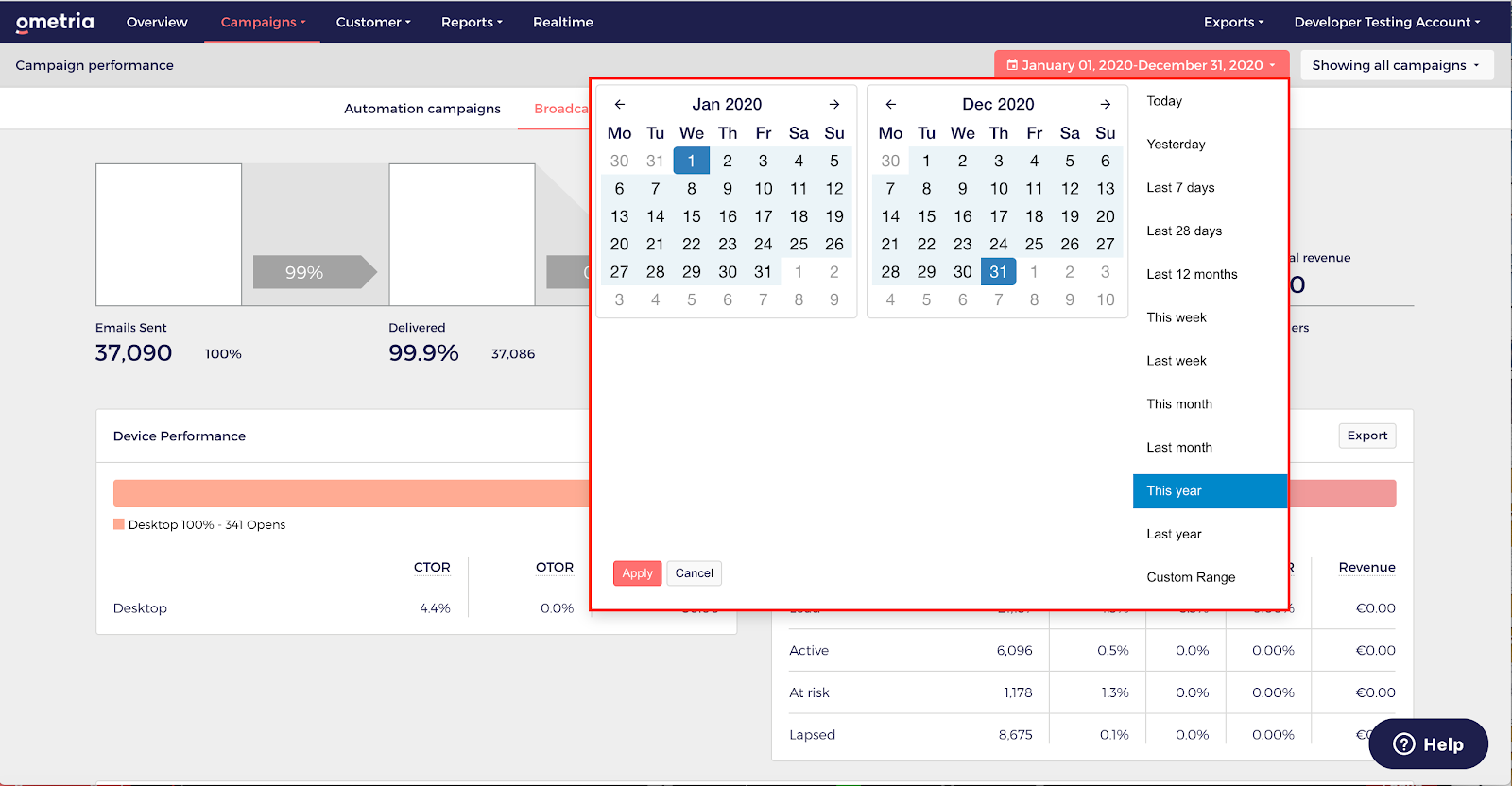 You can also select to view data for specific campaigns using the second drop-down: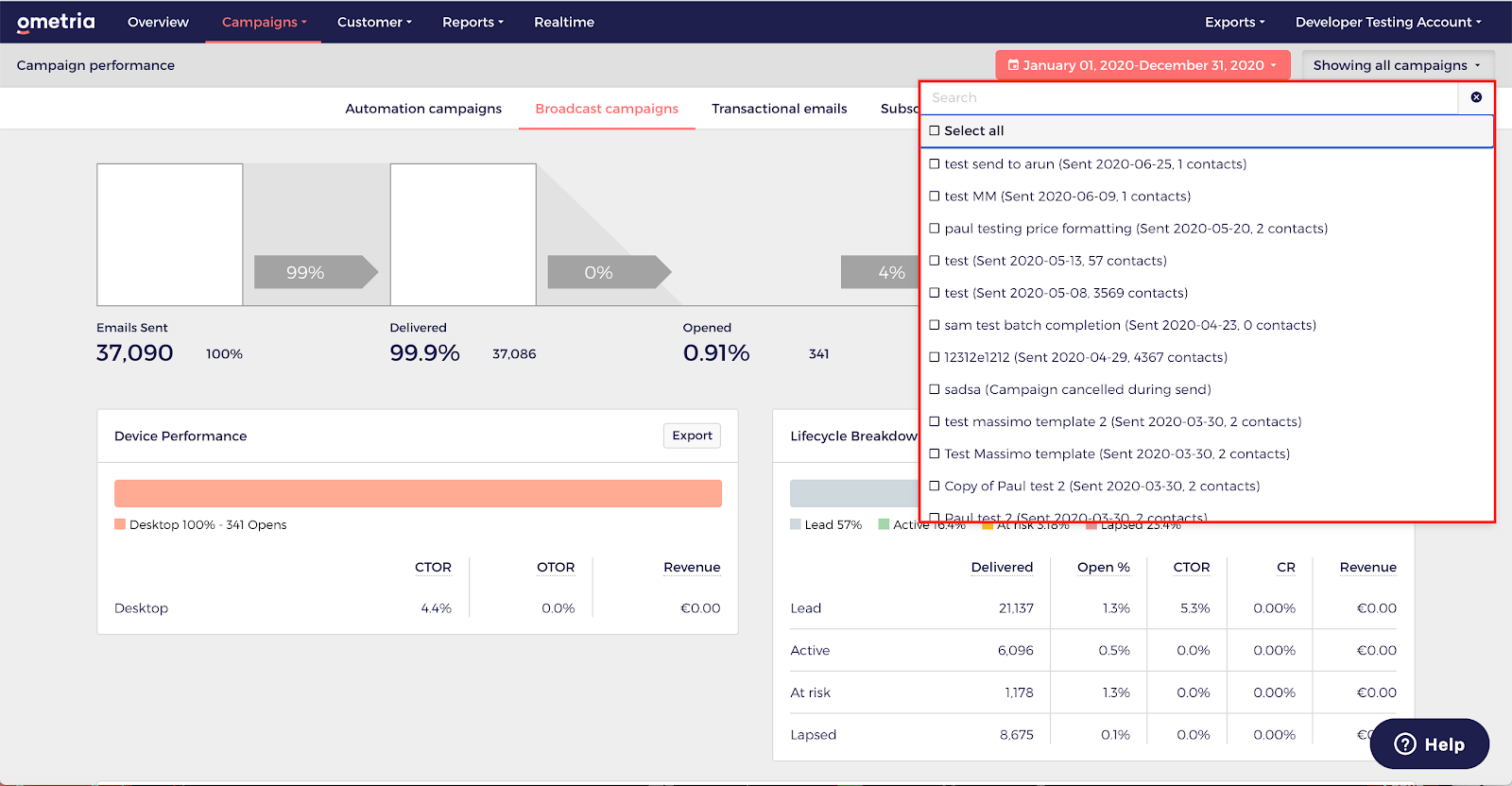 See: