Export contact phone numbers
Why?
In preparation for our upcoming SMS automation campaigns feature, you can now access and export your contacts' phone number from Segment Explorer.
What's new?
We've added a 'Phone number' filter to the Segment explorer Contacts tab.
Select the filter from the columns dropdown to see the phone number field in the report, and click Export to export a CSV or XLSX file: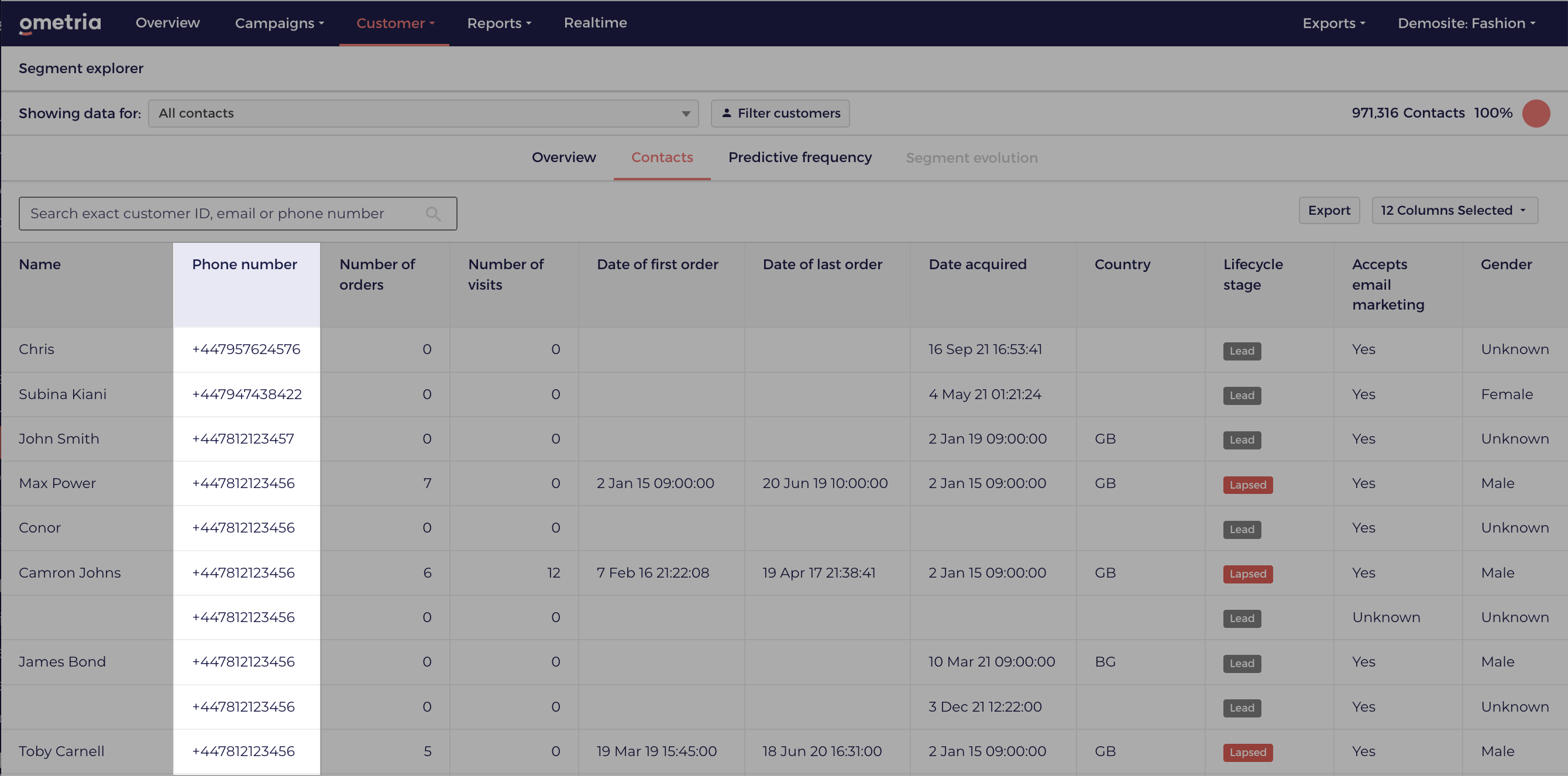 Training videos now available!
Why?
To help new users get to grips with Ometria (and maybe even as a refresher for not-so-new users) we've created some short training videos one some of our key features.
What's new?
The following support articles have been updated with training videos:
Overview
Customer profiles
CSV contact upload
Segment explorer
Orders report
Products report
Click here for all videos.