Deliverability report
Why?
It's important to keep on top of your deliverability metrics in order to monitor your sends and any potential domain issues.
What's new?
We've released a Deliverability report in Campaign Performance: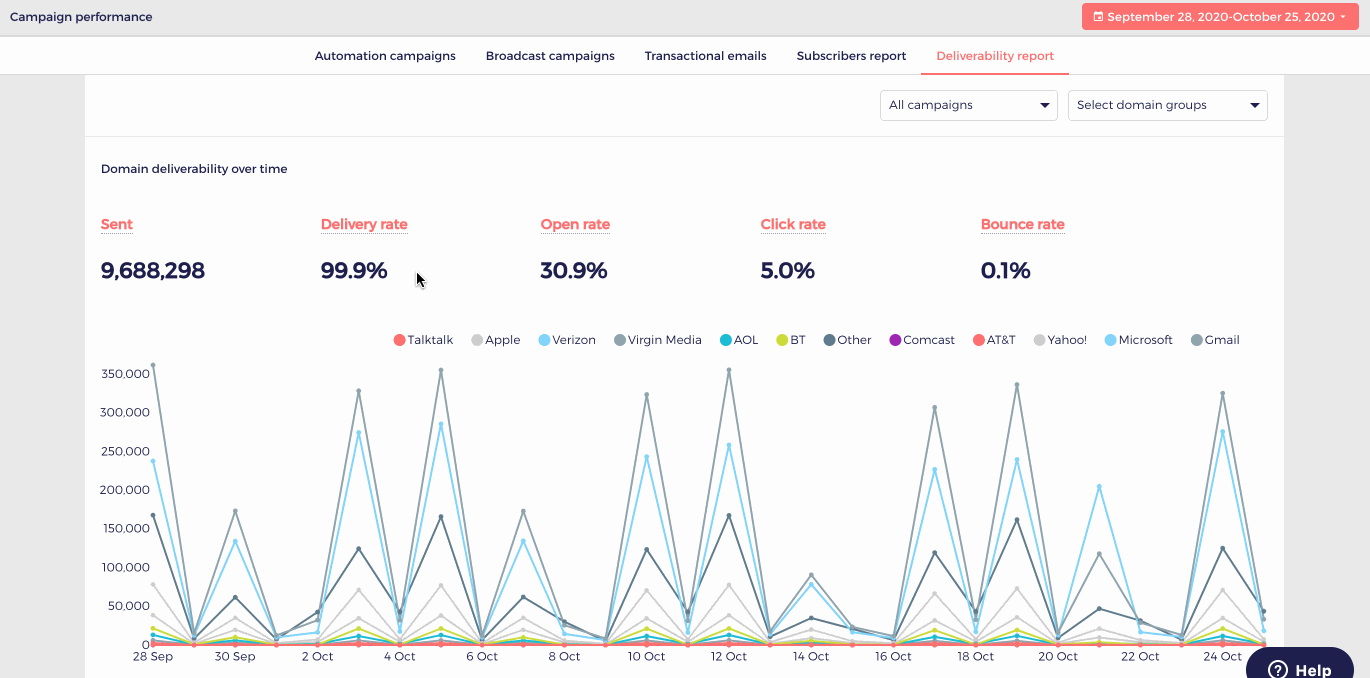 | | |
| --- | --- |
| KPI | Description |
| Sent | The number of emails sent to each email domain. |
| Delivery rate | The total number of emails confirmed received by the mailbox provider. |
| Open rate | The percentage of sent emails which were opened at least once by the recipient. |
| Click rate | The percentage of sent emails which were clicked at least once by the recipient. |
| Bounce rate | The percentage of emails that bounced. |
When should I check my deliverability?
See: Monitoring your deliverability performance
The deliverability report is ideal if you've recently noticed issues with your sends and want to monitor deliverability closely while you work on a solution.
If you find you are having deliverability issues you can make a weekly, or even daily check of your deliverability metrics to make sure no domains are dropping below their targets/benchmarks.
If you aren't having any deliverability issues, then a monthly check of these metrics is all you need.
Estimate recipients in broadcast campaigns
Why?
The automatic estimation of recipients for broadcast campaign variants was putting a lot of pressure on Ometria and causing slow loading.
What's new?
We've made the estimation calculation optional, so you can check the estimated recipients only when you need to.
To find out how many recipients are estimated for each variant, simply click Estimate recipients.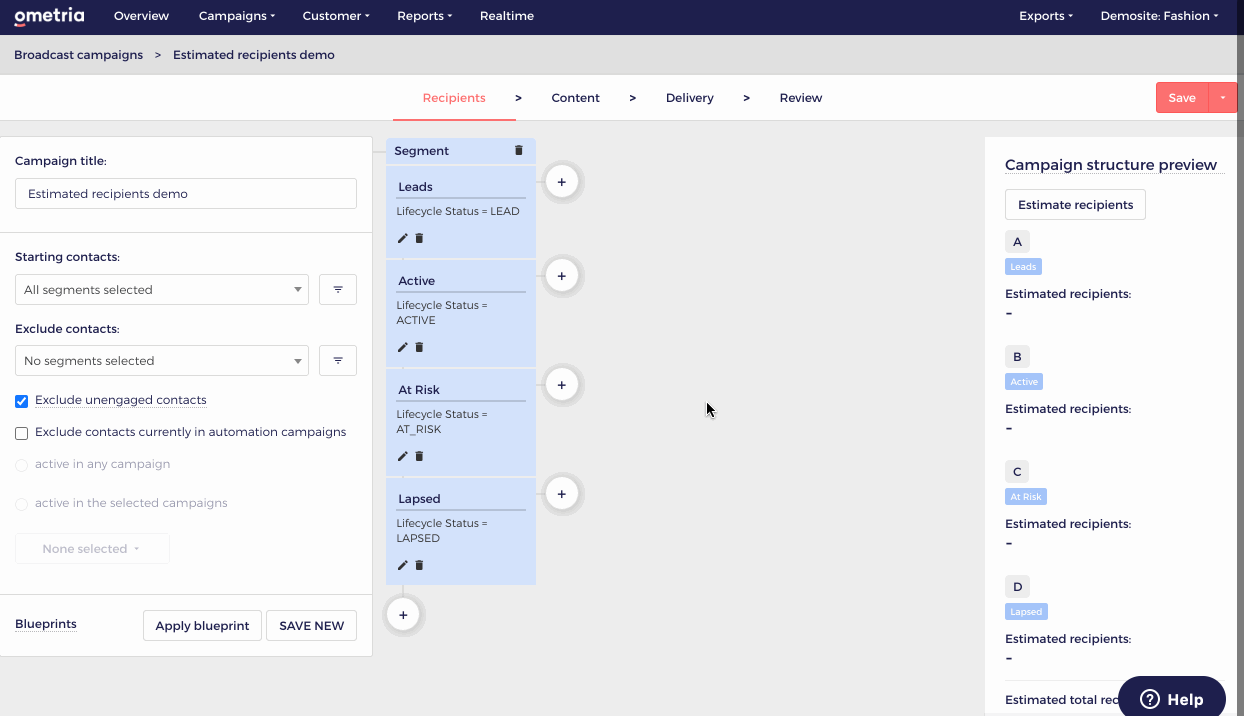 Suppressed contacts now included in transactional sends
Why?
Transactional emails must be sent to customers regardless of whether or not they are on your suppression list.
What's new?
Sends from Ometria's Transactional API now ignore suppression lists.
If you are using automation campaigns to send transactional emails, then you can get in touch with your Customer Success Representative to change your account settings so that these emails ignore the suppression lists as well.