Action insights from the dimension matrix
Why?
Get more out of the data Ometria generates in the dimension matrix of the Customer insights dashboard.
You can now select data points from the Dimension matrix panel and:
group them into segments to analyse in more detail in the Segment explorer, or;
create a broadcast campaign directly from customer insights using the selected data points as segments.
What's new?
Select Customer > Customer Insights, then scroll down for the Dimension matrix: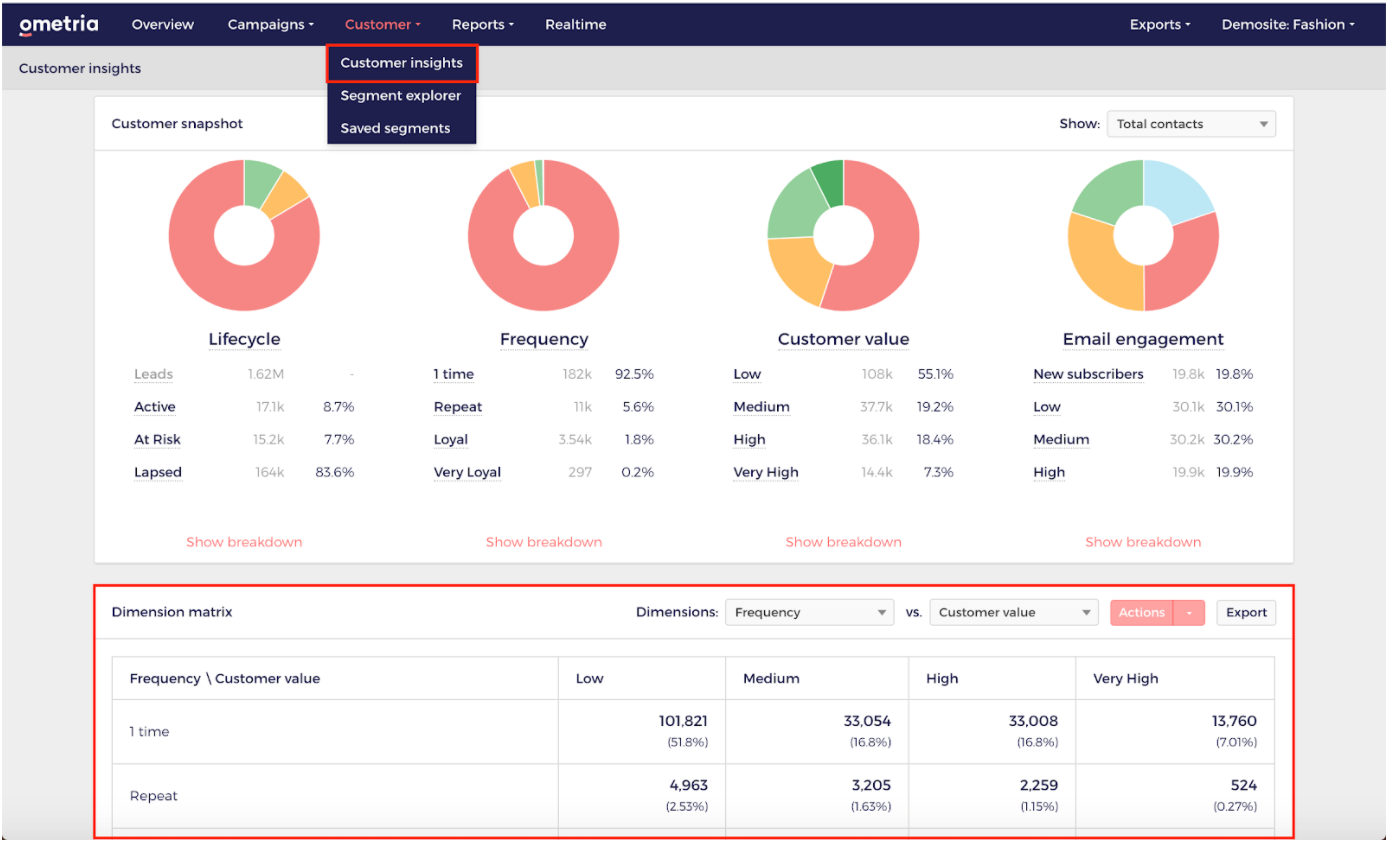 Select your data points from the table, then click the Actions dropdown and choose to either
Send broadcast campaign - create a broadcast campaign with the data points selected represented as separate different segments.
Explore segment - group the selected data points into one segment and see more information.

Sending a broadcast campaign: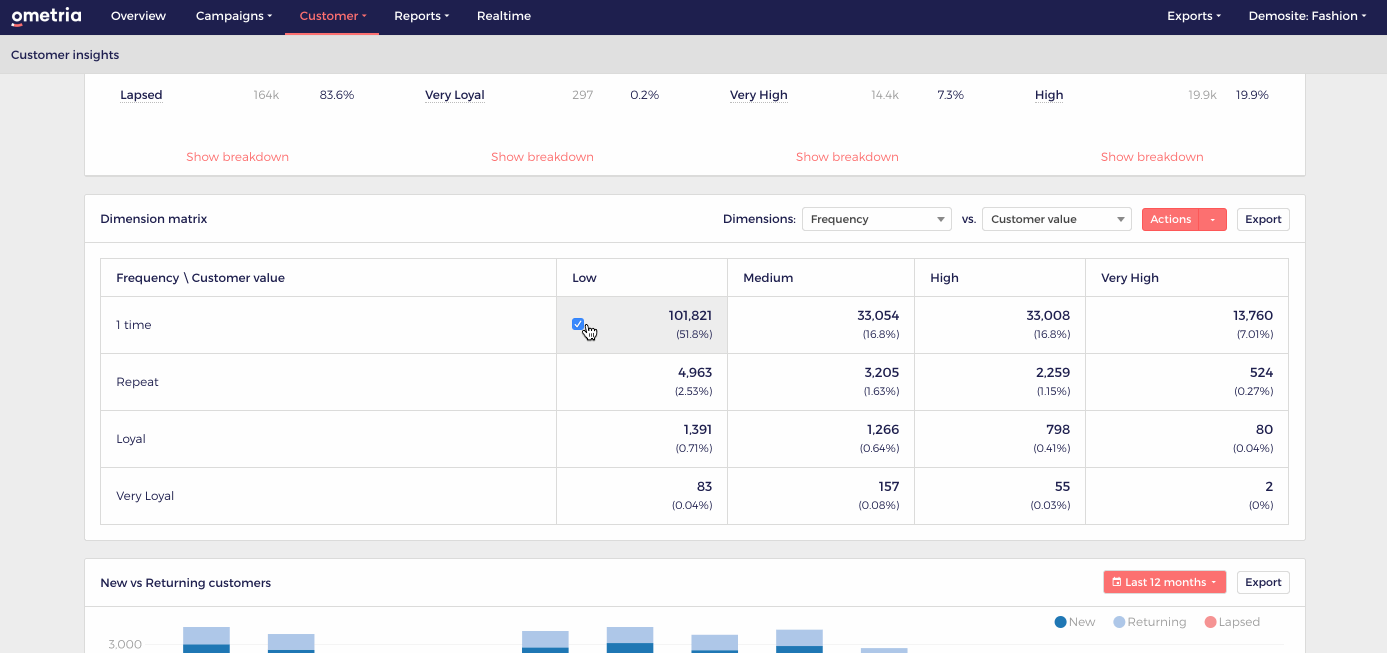 Exploring a segment: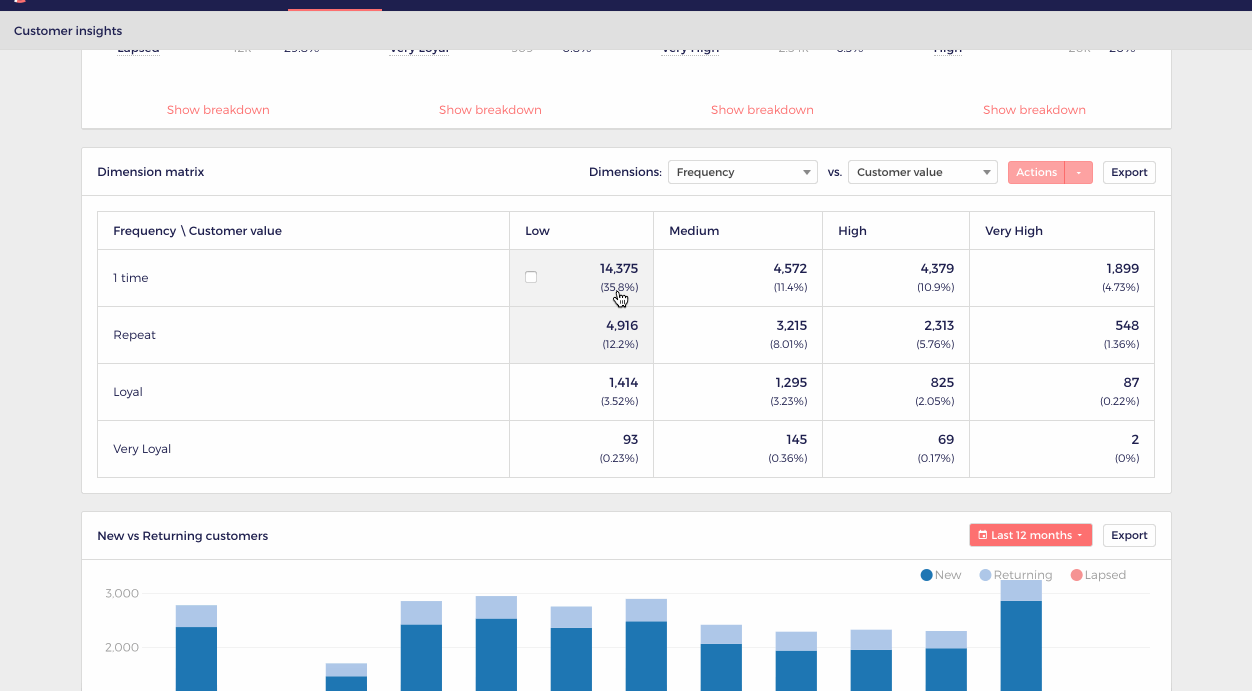 Email block colour picker
Why?
Previously, if you wanted to change the background colour for the blocks in your templates, it was necessary to get in touch with our professional services team to implement the change or use an HTML block.
This meant it took longer to make quick changes to your templates.
What's new?
You now have the power to choose and customise the background colour for your template blocks for yourself in the visual editor.
Note: You can only customise one colour per block, even if the block has multiple elements (e.g. a two column text block).
Simply navigate to the template you want to edit, choose a block, then a colour: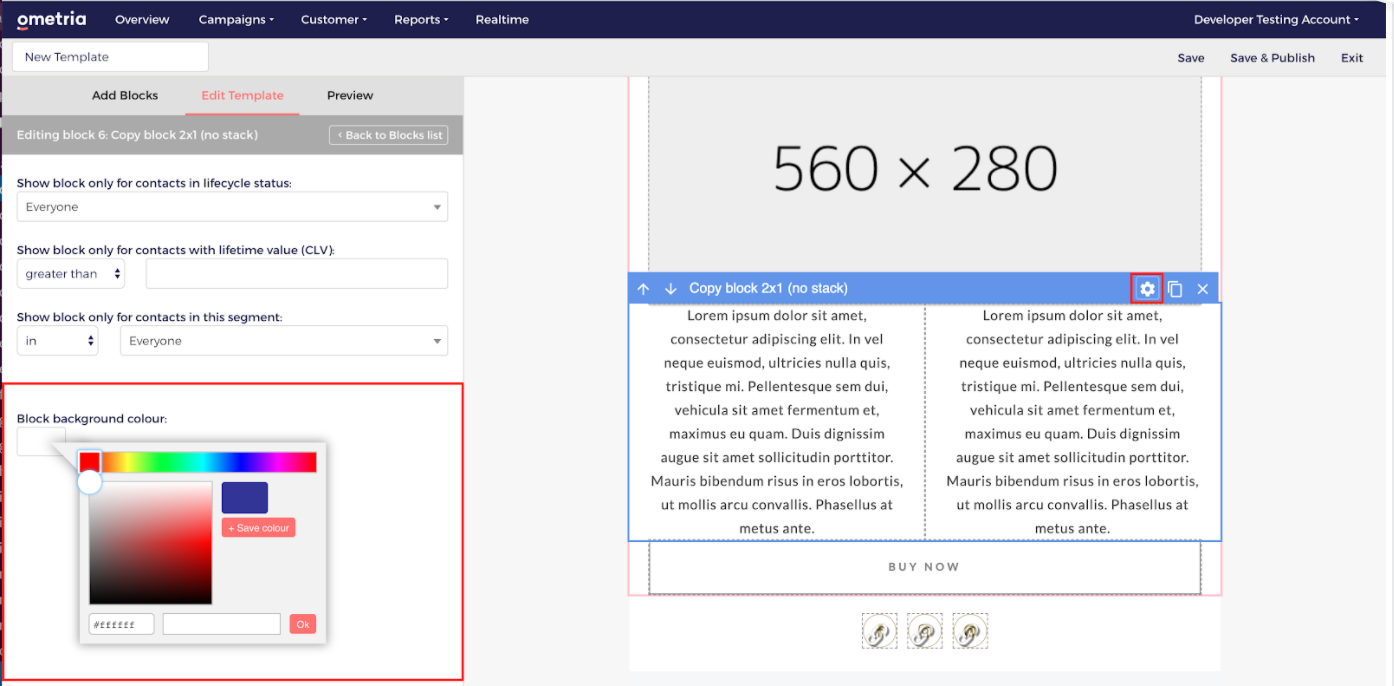 Note: If your block has HTML which already specifies a background colour (e.g. background-color, background, bgcolor), this may overwrite the colour you set using "Block background colour" option. Simply remove the hex code from your HTML script to use the colour picker instead.
You can either choose an available colour, or enter a hex code.
You can also click +Save colour on any colour you choose and use it for other blocks: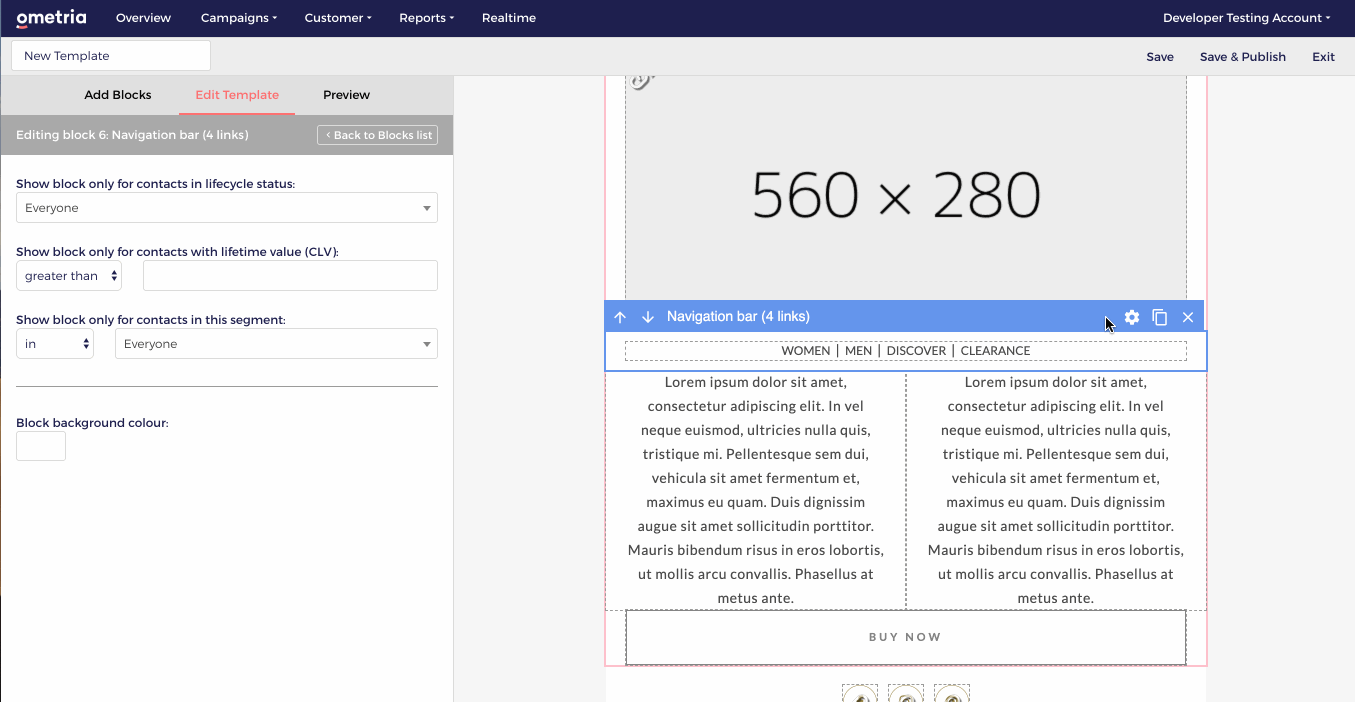 When you save a colour, it will only be available to you (not anyone else on your team) and only as long as you do not clear your cache.
KPI dashboard improvements
Why?
There was no quick way to see how much of your revenue is generated by Ometria.
You could view metrics for your automation campaigns in the KPI dashboard, but not broadcast.
What's new?
We have improved the KPI dashboard in the Overview screen, giving you the option to see a performance overview of:
All campaigns
Automation
Broadcast
With these metrics all in one place, you can see the KPIs for your Ometria campaigns at a glance.
In the Overview screen, select a date range and then scroll down to the Email performance panel:

Select either Automation, Broadcast or All campaigns for a combined view.
The performance metrics are based on the date range selected at the top of the screen:
| | |
| --- | --- |
| KPI | Description |
| Number of sends | The total number of emails sent. |
| Number of opens | The total number of emails sent that have been opened at least once. |
| Number of clicks | The total number of emails sent that have been clicked at least once. |
| Click to open rate | The percentage of emails which have been opened and clicked. |
| Orders from email | Total value of orders attributed to Ometria campaigns. |
| Revenue from email | Average revenue per email generated from Ometria campaigns. |
Note on broadcast metrics
You should expect to see differences between the revenue data shown in the Email Performance dashboard and the data in Campaign Performance > Broadcast campaigns.

This is because the broadcast campaigns performance report selects campaigns sent within the selected date range, meaning that revenue earned in the same time period from campaigns sent before the date range will not be included.