Mention Me integration
Why?
Mention Me is a referral marketing platform which allows you to prompt your contacts to refer their friends to your brand by sharing offers.
This means you can create a dedicated email cycle for customers who've been referred by a friend, offering the ability to build personalised referral campaigns into your wider marketing strategy.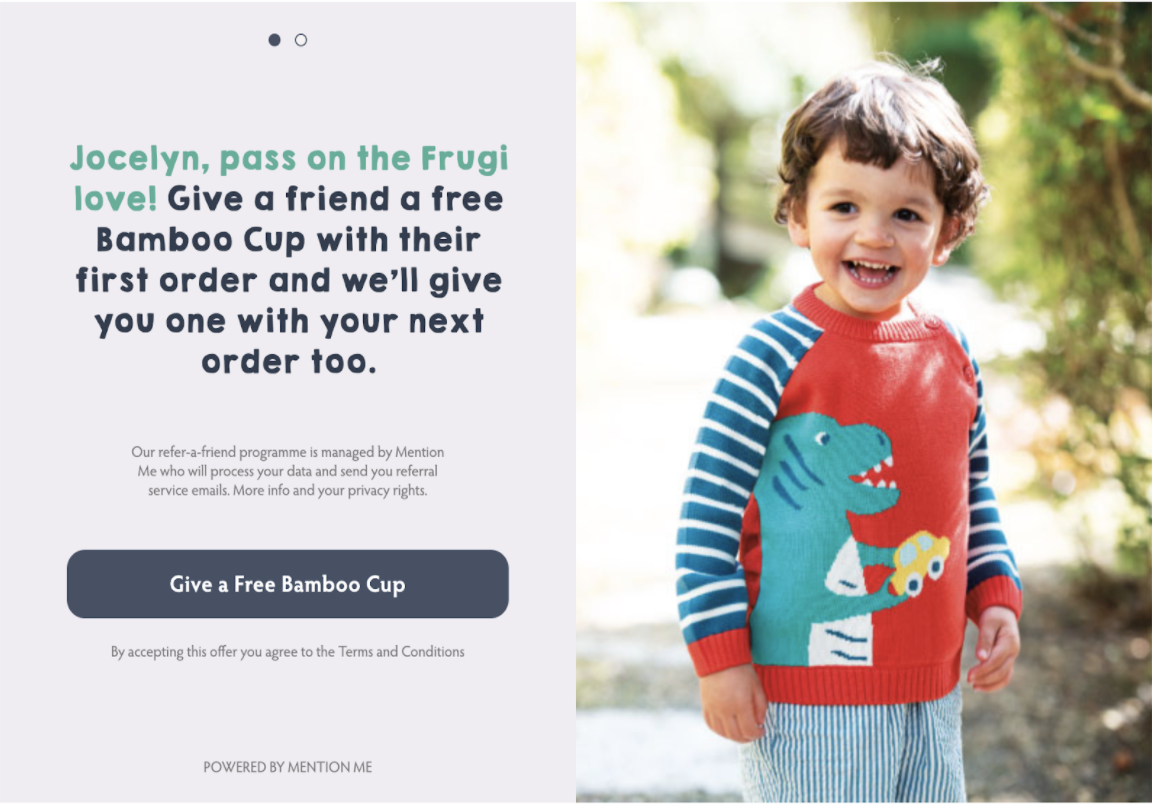 What's new?
Ometria's integration with Mention Me works by automatically importing referral data into Ometria, so you don't need to upload manually via CSV.
You'll need an account with Mention Me to get started.
See: Setting up a Mention Me integration
Improvements to the date picker
Why?
When selecting a custom date range for report screens and dashboards you needed to use back and forward arrows ( < > ) to navigate through months and years - this could be time consuming if the date range you wanted to select was a long time in the past: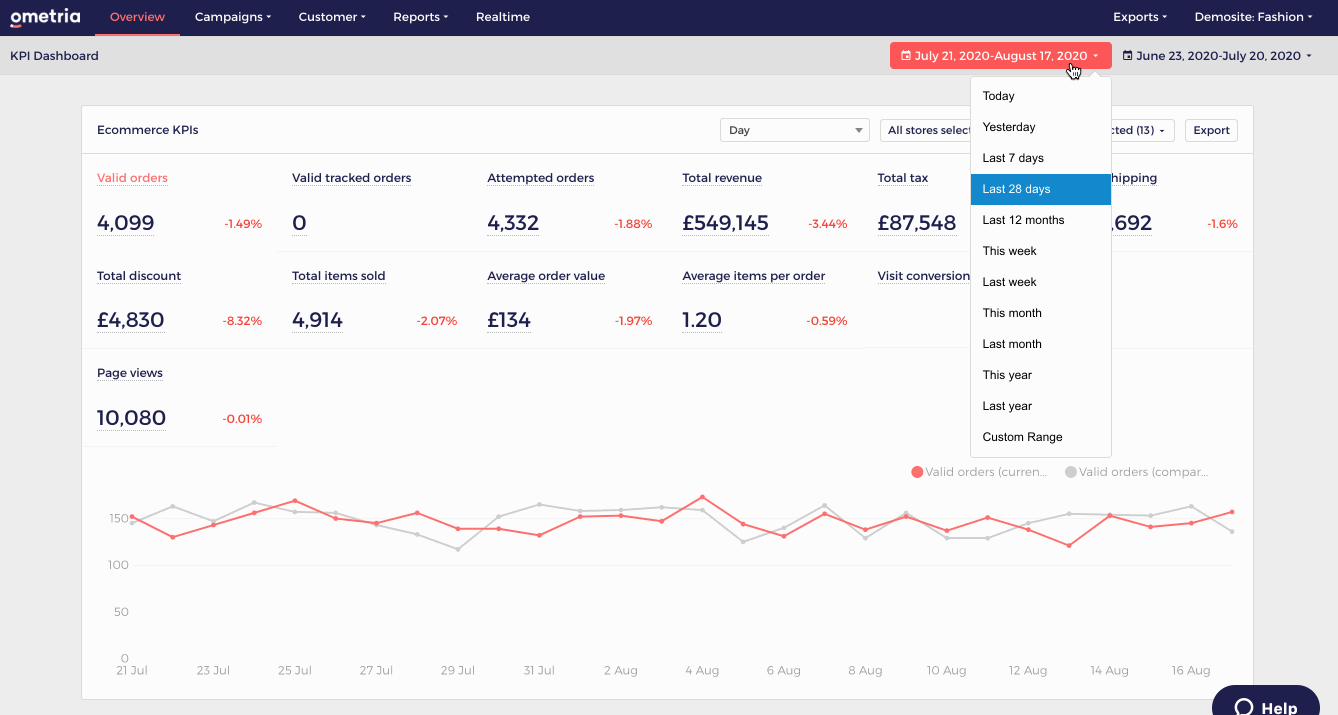 What's new?
We've updated our date pickers to include a dropdown option for dates - simply choose the month and year from the list and get on with your reporting!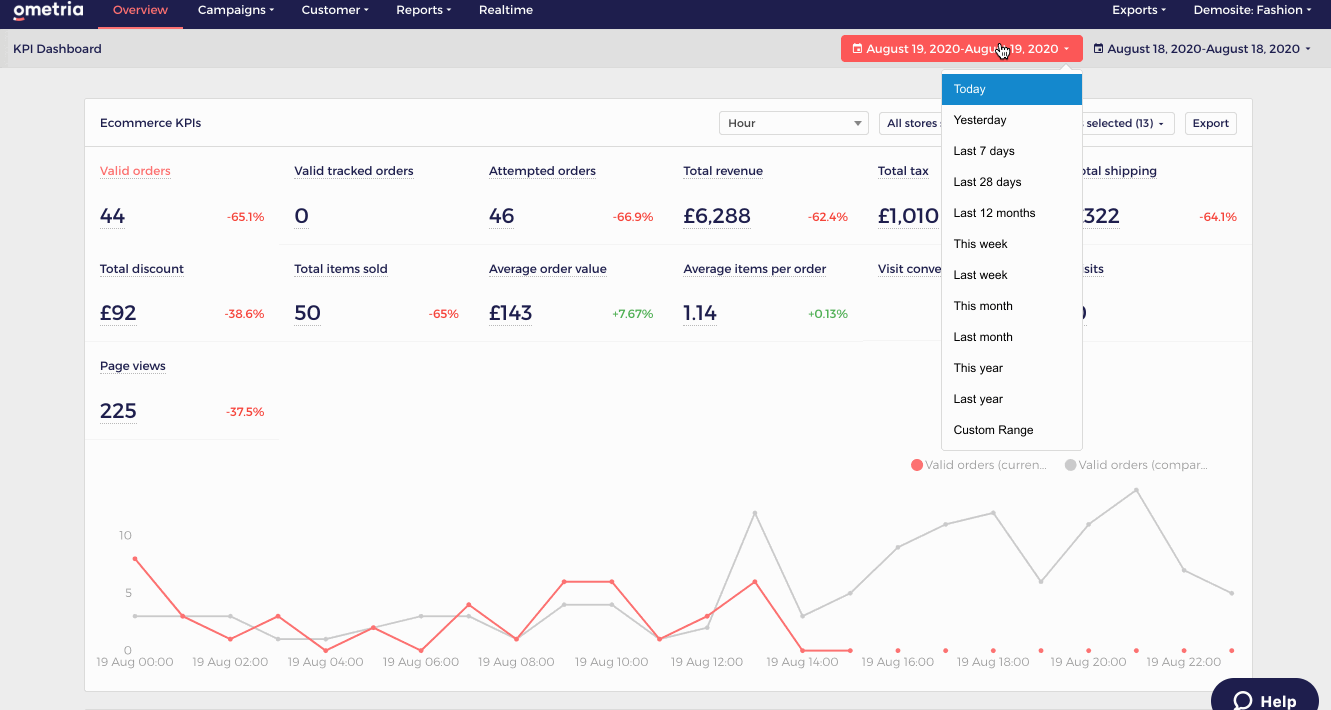 Sort and search improvements to the automation campaigns dashboard
Why?
So you can find the campaign you're looking for even faster than before.
What's new?
We've added options to:
Sort by campaign status

Search for special characters (e.g. ! @ £ %)
Go to Campaigns > Automation campaigns to see the list of all your automation campaigns.
Click the Status column to sort the campaigns in order of status: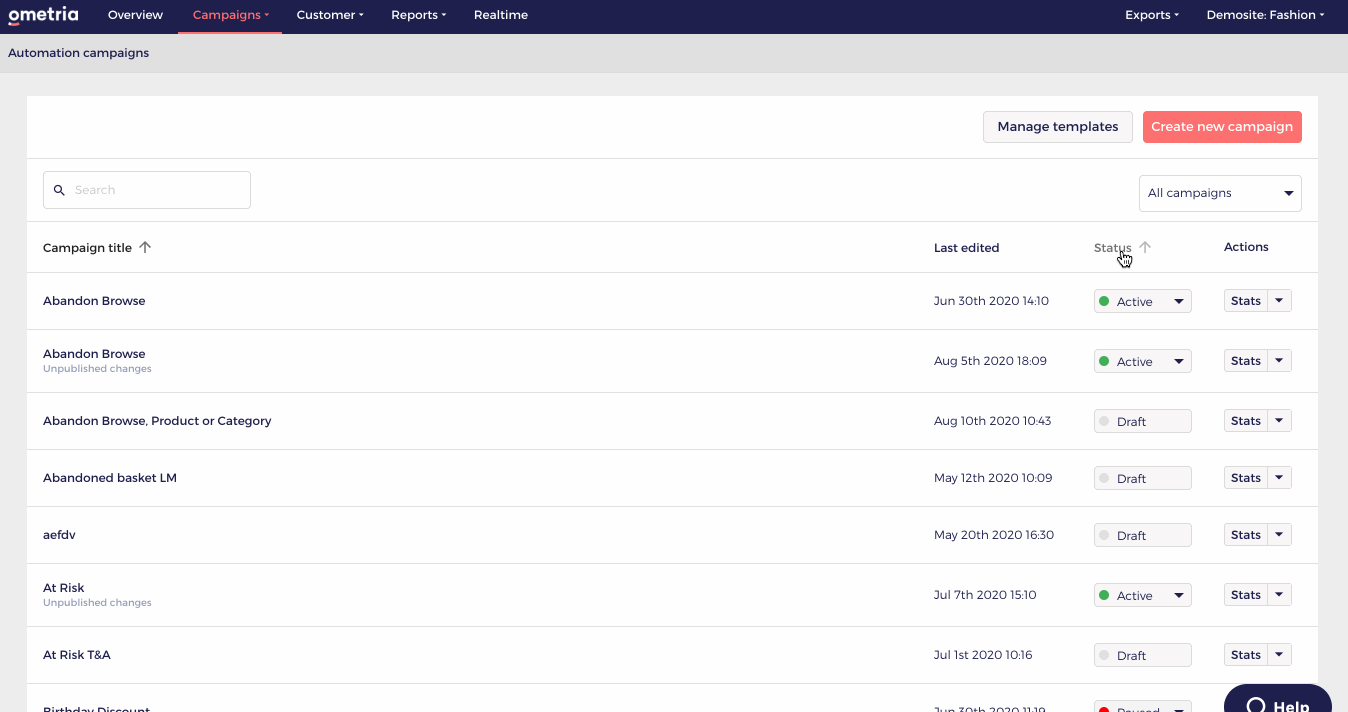 Enter any characters into the search bar to locate a specific campaign: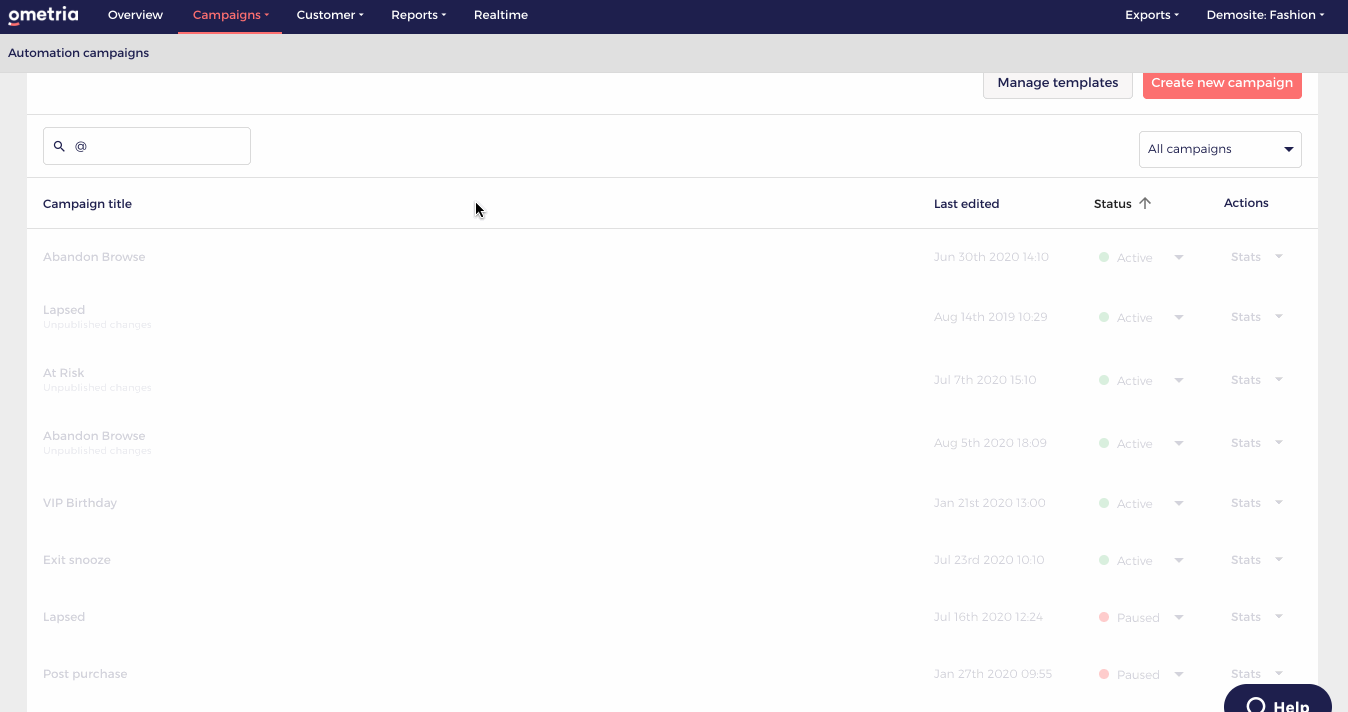 Twilio Messaging Service integration
Why?
To allow you to create campaigns that send SMS to supported countries from a personalised sender ID (e.g. a business or organisation name), instead of your E.164 formatted Twilio phone number.
What's new?
You can now set up Twilio's Messaging Service feature and connect to Ometria, which means you can:
You'll need to set up an alphanumeric sender ID and then the Twilio Messaging Service.
See: Sending SMS from a brand name with Twilio
Once those are in place you'll be able to select the messaging service with your alphanumeric sender ID from the Send from field in an active Twilio connection in Ometria: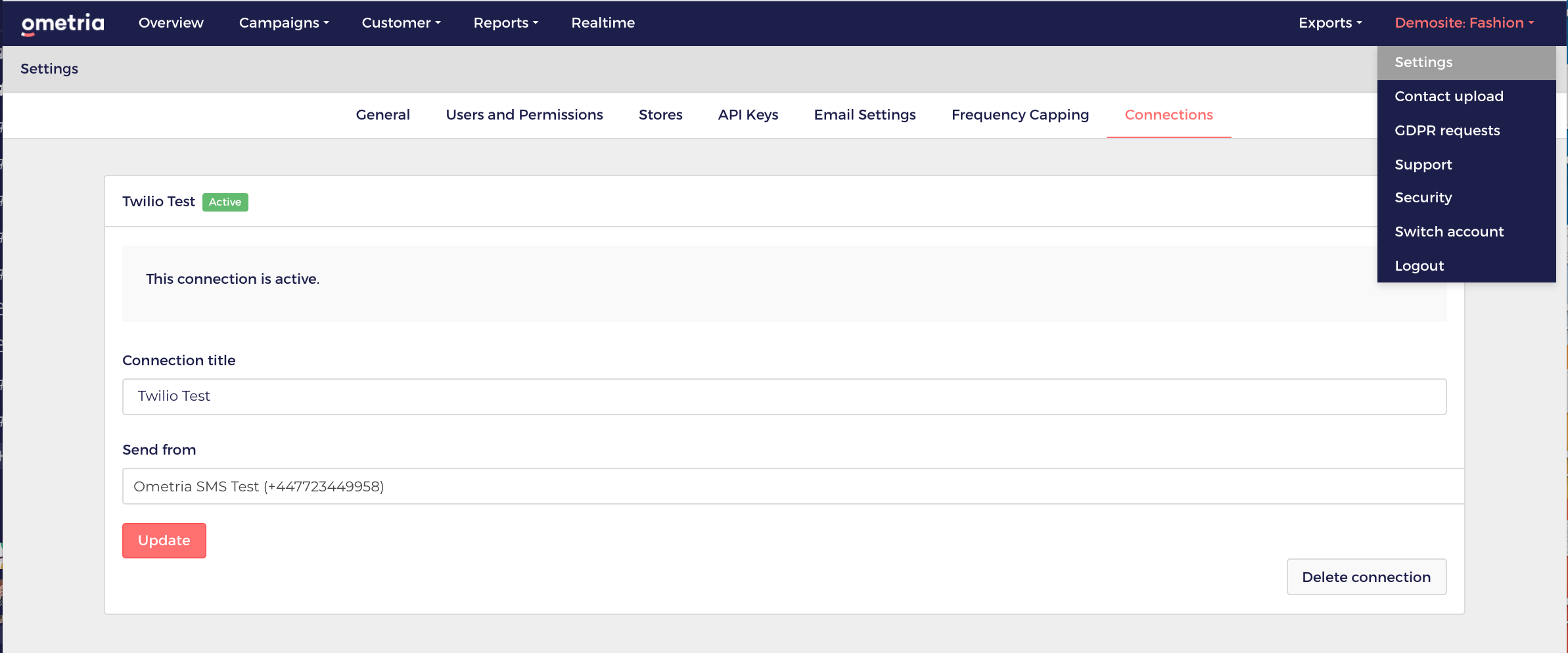 See: Creating a Twilio connection in Ometria for SMS